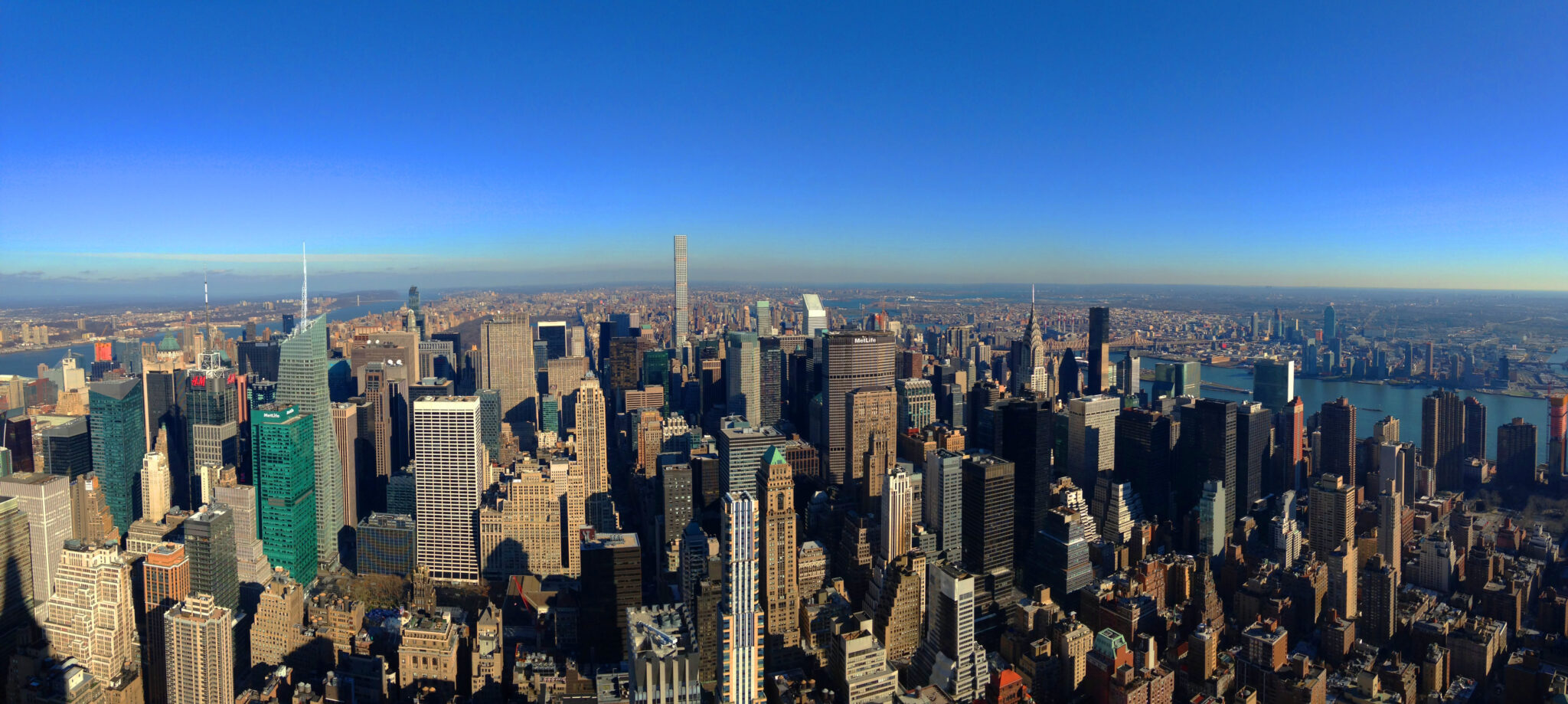 7 Best Places for New York Christmas Shopping
This week we have a very special Guest Blogger joining us. Sarah Slattery is one of Ireland's top travel bloggers and features regularly on radio and TV3.  After working in travel for 24 years, she launched her successful travel blog, The TravelExpert.ie, with over 20,000 followers – impressive!
The Travel Expert's Guide to New York Christmas Shopping
Shopping in New York is great at any time but Christmas is, for me, the best time of all. Bloomingdales, Macy's and all the big stores are so Christmassy – even window-shopping can be great fun! You also don't have any guilty feelings about spending because you are shopping for other people (well mostly…ahem). Here are my top 7 places to visit on a New York Christmas shopping break:
Rockefeller Centre
The massive Christmas tree in the Rockefeller Centre is illuminated on the 30th of November this year. There will be live music and lots of Christmas atmosphere, so if you want to be there for that, don't travel in early November! If you want to try ice-skating you can do that here too, although the rink in Central Park is bigger and less expensive. A New York Christmas Shopping trip has got to include a visit to the massive Lego store at the Rockefeller centre – especially if you are travelling with kids or you're simply shopping for them. Children will enjoy interactive play and the model displays and you will pick up some novel stocking fillers that you won't find at home.
Christmas Markets
There are two Christmas markets in New York- Bryant Park and Union Square. Both offer plenty of local souvenirs and decorations to bring home with you, as well as some tasty New York treats. They are the perfect place to soak up the Christmas atmosphere. For food, the Chelsea Market is the place to be seen and a great place to grab a bite before walking the Highline. The High Line is a public park built on a historic freight rail line elevated above the streets on Manhattan's West Side.
Century 21
Similar to TK Maxx, Century 21  is a discount department store. Typically, on your first day in New York, you're awake at the crack of dawn because of the time difference, so I always advise people to go here first. It opens at 7.45am Monday – Friday and it is usually quiet early in the morning. If you go later in the day, not only will the store be packed, but it is also very hard to find anything and resembles a massive jumble sale!
Macy's
Macy's Herald Square is the world's largest department store and simply has to be seen if you are on a Christmas shopping trip. It is also home to a magical 'Santaland' – but avoid weekends in December! Make sure you download your 10% off discount card before you go and give yourself plenty of time – it has 11 floors!  You can also pop into Victoria's Secret flagship store, which is right across the road.
Chinatown
Canal Street is the perfect place for stocking fillers. Pick up the latest Mulberry wallet, Tiffany earrings or Michael Kors watch for $20 – make sure you haggle though! Clearly not the real deal, but there will be plenty of people happy to have them when you get home.
Woodbury Common Premium Outlets
There are two shopping outlets close to New York, Jersey Gardens and Woodbury Common. Although you avoid the 8% sales tax in New Jersey, I think Woodbury Common is far superior. Similar to Kildare Village but on a much grander scale, it has most of the designer brands at a fraction of what you would pay at home. Take the bus from the Port Authority station – they go on the hour from 7.15 a.m. and return as late as 9.30 p.m. The bus to Woodbury starts from $30 (depending on times) and includes a discount booklet for even more savings!
Fifth Avenue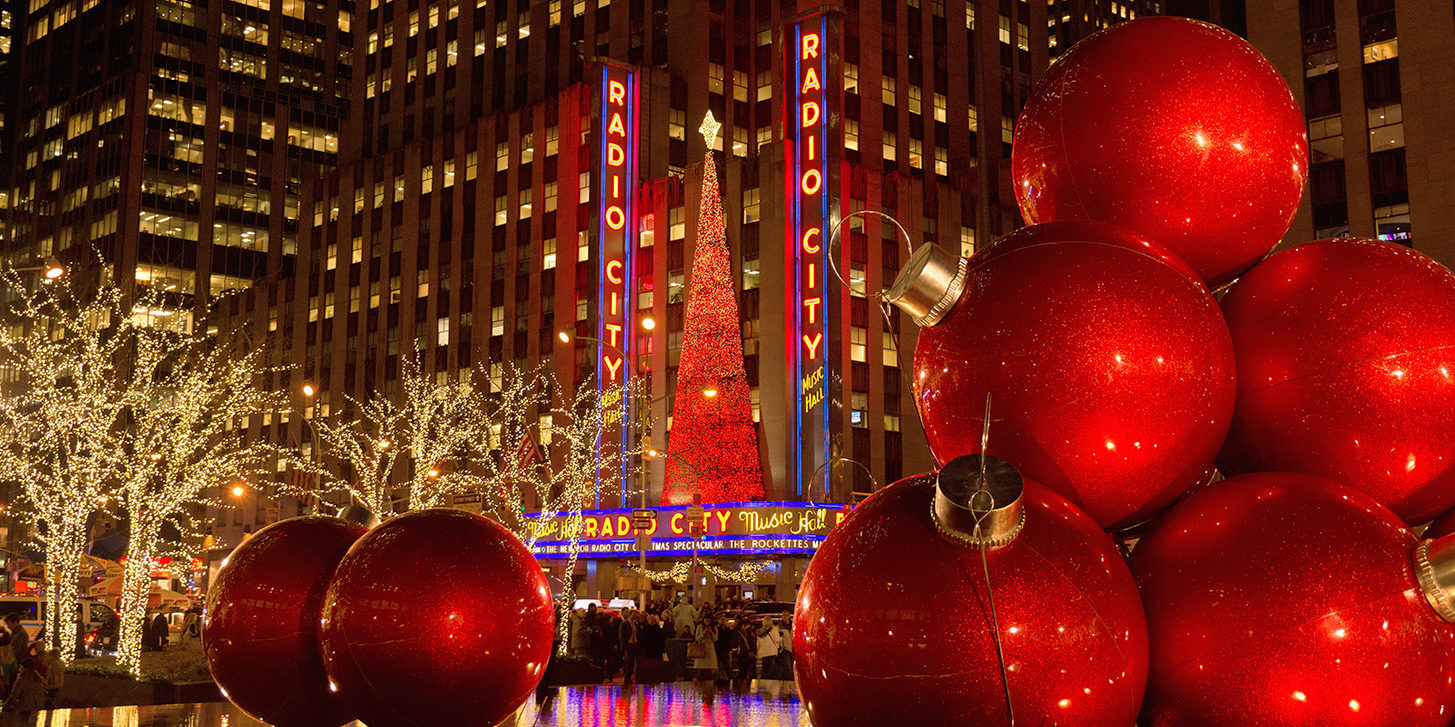 Home to Tiffany, Saks, Abercrombie & Fitch and the massive Apple store, Fifth Avenue is a must when visiting New York. The Apple store is open 24 hours a day, so it's another great option for early risers.
If the Travel Expert has got you dreaming of a New York Christmas shopping splurge, check out our current special offers to NewYork here. Click&Go offers packages with direct New York flights.
---