6 alternative activities to try in Orlando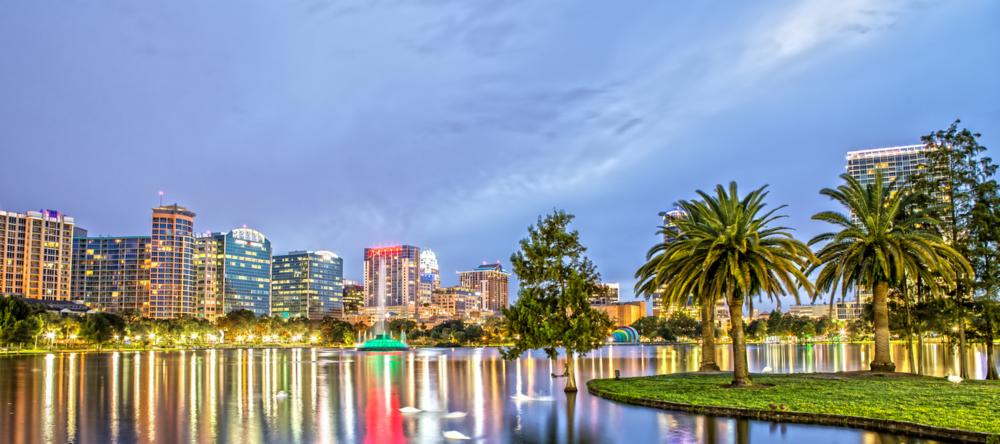 Orlando is known as 'The Theme Park Capital of the World'. It's home to Universal Studios, Walt Disney World, SeaWorld and Legoland, but it also has a huge range of activities if you need a day away from your theme park bubble.
Here are some of our recommendations…
Kennedy Space Center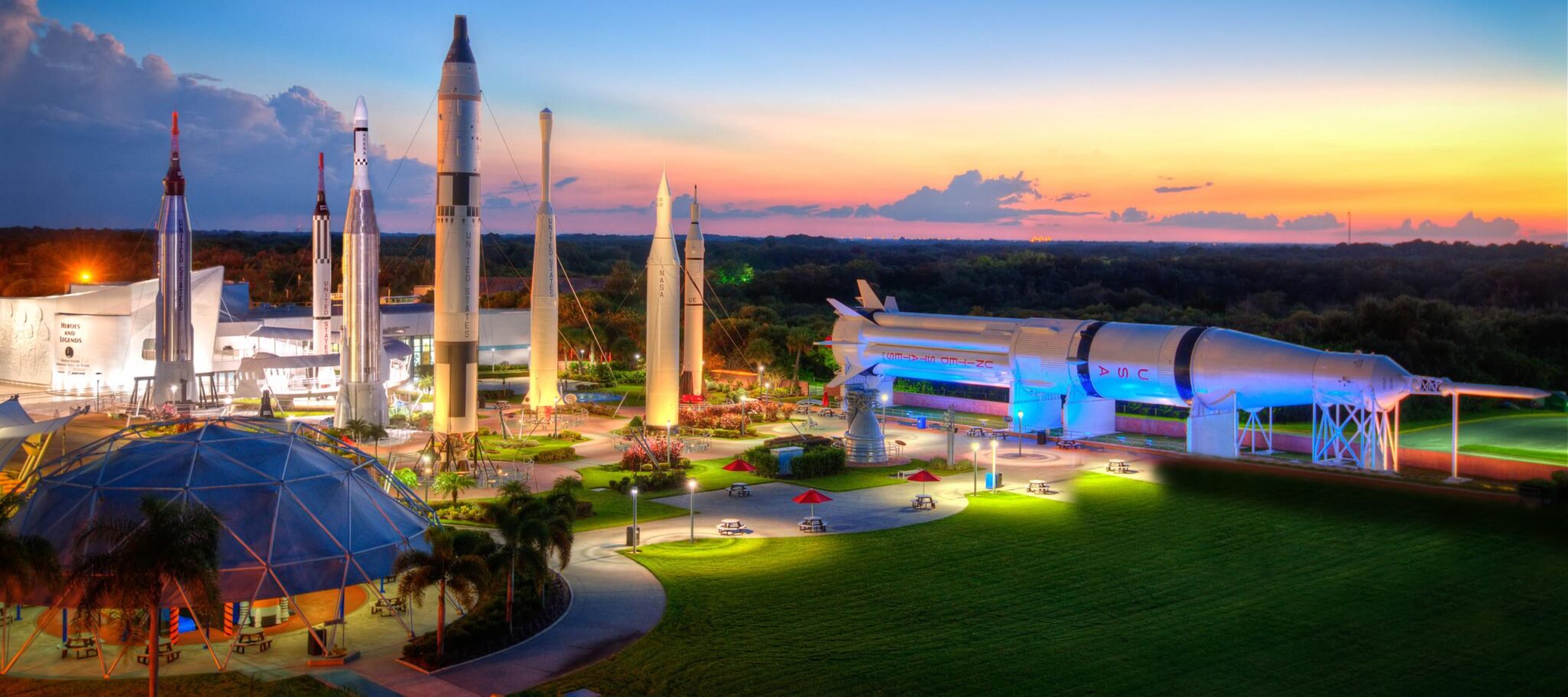 Who hasn't quoted Neil Armstrong's infamous "that's one small step for man, one giant leap for mankind" at least once in their life? At Kennedy Space Centre, not only will you get to see space shuttles, rockets, receive a space expert briefing, but you'll also get to touch a moon rock, meet an astronaut and hear real stories from space!
It's $50 for an adult or $40 for a child.
Boggy Creek Airboat Adventures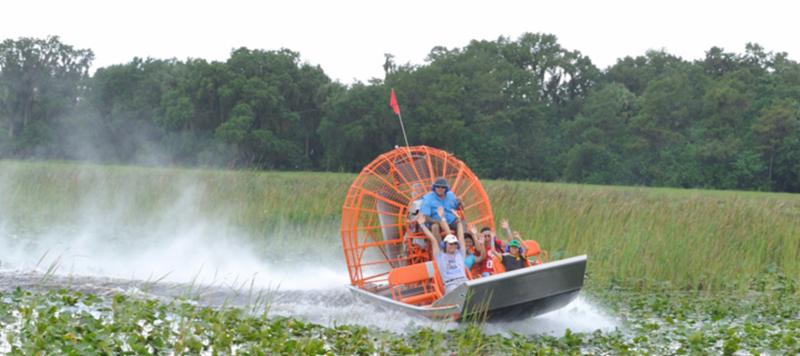 Take a boat ride like no other into the sunset on one of Boggy Creek's airboats. Whizzing across the Everglades water at 45km/h, you'll get to experience the unique beauty of the wetlands and its inhabitants. You might even spot an alligator or two!
If the airboat wasn't enough, you can also visit their Alligator Pond, see history brought to life in the Native American Village or search for fossils and gems in their Gem Mining Station.
General admission is $5.95 or free if you purchase an Airboat ride, which starts at $27.95 per adult or $23.95 per child.
Gatorland
Gatorland, 'Alligator Capital of the World', is an Orlando staple. With 1.3million alligators in Florida, over 2,000 of them call Gatorland home. It has 3 extremely rare (of only 12 in the world!) white leucistic alligators, Ferris Zombi, Trezo Je and Jeyankwok, and an albino alligator, Pearl. You can wrestle an alligator, zip line 65ft over alligators and crocodiles, go off-road into the swamps in 12ft high vehicles, go beyond the fences and get up close to the gators.
Admissions is $29.99 for an adult and $19.99 for a child, with discounts for booking online. It takes roughly a half day to visit Gatorland.
WonderWorks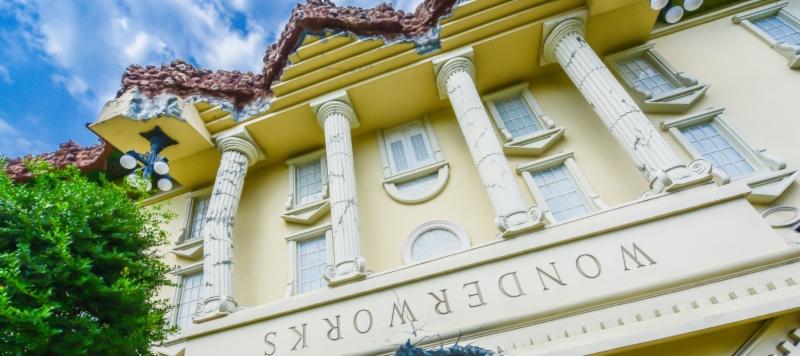 WonderWorks is an amusement park for the mind with over 100 mind-bending exhibits. In WonderWorks, you can experience:
100,00 volts of electricity
A 5.3 magnitude earthquake
A category 1 hurricane with 74mph winds
What it's like to lie on a bed of 3,500 nails
The speed of light as you try to beat the clock
Your own custom-designed rollercoaster
… just to name a few! It's a fantastic way to spend half a day! It's $33.99 (+tax) for adults and $24.99 (+tax) for children.
ICON Orlando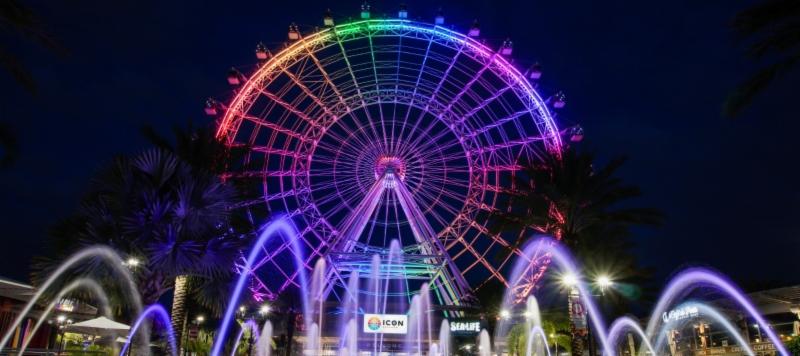 ICON is the tallest observation wheel along the East Coast of America, standing at 400ft with 30 capsules for you to enjoy breathtaking views of Orlando. Open from 10am until 2am, there's no reason to miss a spin on ICON. It's $26 for an adult and $21 for a child.
If that isn't enough for you, there's a fascinating Sea Life Aquarium right beside it with seahorses, sharks, turtles, axolotls, jellyfish, stingrays and interactive rockpools. They have talks every hour and half hour so you can truly learn about life under the sea. If you book online, you'll get 10% off tickets so admission for adults is only $25.50 and $20.50 for children.
iFly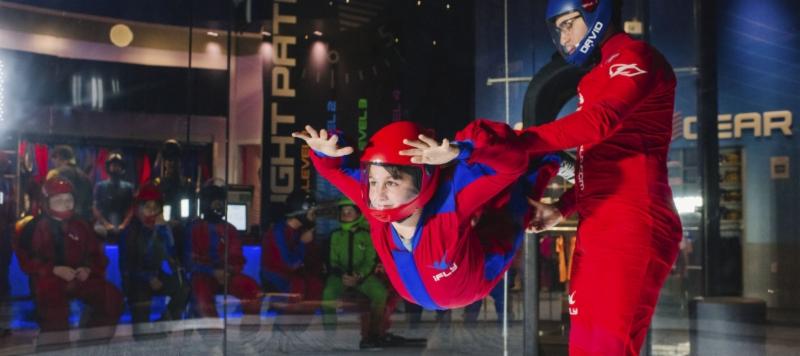 Have you always wanted to skydive but haven't been mad about jumping out of a plane? Then iFly is a must! It's a completely safe indoor skydiving experience that simulates the sensation of free falling from thousands of feet. Its vertical wind tunnel creates a cushion of air so you can just enjoy the float! iFly is suitable for all the family, even kids as young as 3 can go on it. It's $69.95 for 2 flights and for an extra $35 you can add on the VR experience and fly over some of the world's most famous destinations!
Which activities will you be adding to your Orlando itinerary?
Click&Go Travel Podcast on Orlando
---