Why Lanzarote isn't just for families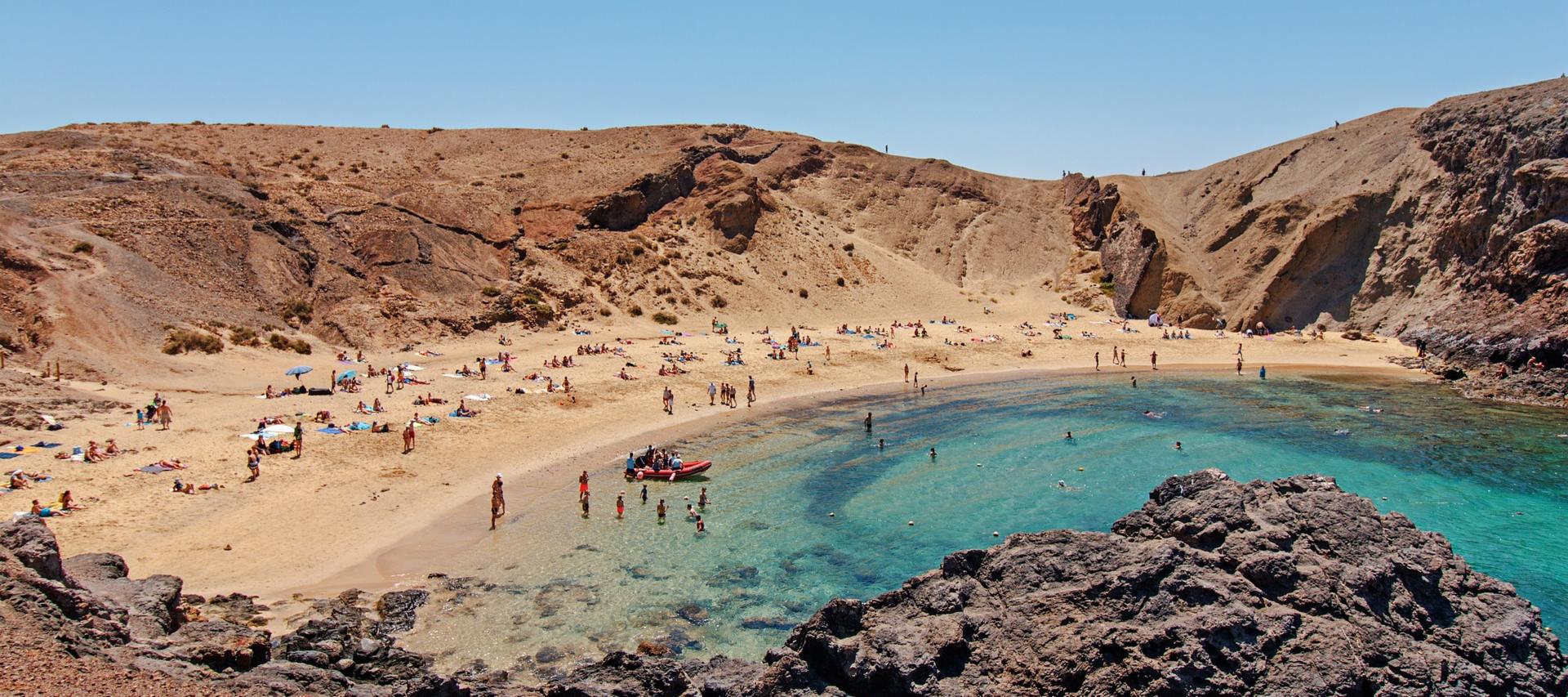 Lanzarote is one of the seven Canary Islands that sit off the coast of northwest Africa. It's known for its year-round amazing weather, breezy bohemian vibe, volcanic landscape, and amazing beaches. These features combine to make it the quintessential getaway, so there is no denying that Lanzarote is a great family holiday location.
From its Submarine Safari to other theme parks, it's a lot of fun with little ones, but it's not just a destination for families. It's a great spot for a couple's getaway or an over-50's holiday, among others. See some of our top recommendations for a holiday sans children below!
Timanfaya National Park
The southwestern part of the island has an unusual lunar landscape. Due to Lanzarote's long history of seismic activity, there exists a vast basalt landscape over more than a quarter of the island. There are a plethora of lava fields and Montañas del Fuego, or Fire Mountains, that came to be as a result of a series of volcanic eruptions and other activities.
You will feel as if you are meandering over the surface of Mars as you explore this amazing natural terrain (which you can also do on the back of a camel!). You have plenty of options for experiencing Timanfaya National Park from the aforementioned camel ride to coach tours and small walking tours with expert rangers.
Also, if you are looking for a unique dining experience, the El Diablo restaurant will definitely offer you that. It's a restaurant in the middle of the park which offers amazing views of the scenery. Not only that, but it also serves food cooked over a pit fired by geothermal heat from a dormant volcano. This daredevil cooking method has the food cooking at over 450 degrees Celsius right over the pit.
Visit Some Vineyards
Did you think you could grow grapes in fields of volcanic ash? Turns out you can! In fact, it has been done so in Lanzarote since the 1700s.
Near Timanfaya, there are the Lanzarote volcanic black ash vineyards which showcase just how a scorched, barren landscape can be transformed to provide a pure wine. The fields are black, the vines are bright green, and they are planted in an intriguing horseshoe shape to protect from wind.
All around the area of La Geria, there are several wineries, or bodegas, where you can plan some tastings to enjoy some sweet dessert wines and perfectly dry whites.

Branch Out & Try Some Local Food
We can't talk about Lanzarote's wine without mentioning its food. Lanzarote has some local classics that you must try on your visit. Some include: Canarian Potatoes with Red and Green Mojo (Papas Arrugadas con Mojo) or seabass cooked in salt.
Jameos del Agua Caves
One of Lanzarote's most famous former residents is artist César Manrique, and his eye for beauty is indelible across the island. His legacy even prevents all new buildings from being over two stories high. However, one of his most famous achievements is a series of lava caves in Haría in the north of the island.
This amazing underground location is a must-see. It's a system of caves that meander underground, complete with a restaurant, pool, bar seats built right in to the natural rock, and even an auditorium. Plus, it even offers after-dark live music and food events which combine for a perfect evening.
Casa de César Manrique & Taro de Tahiche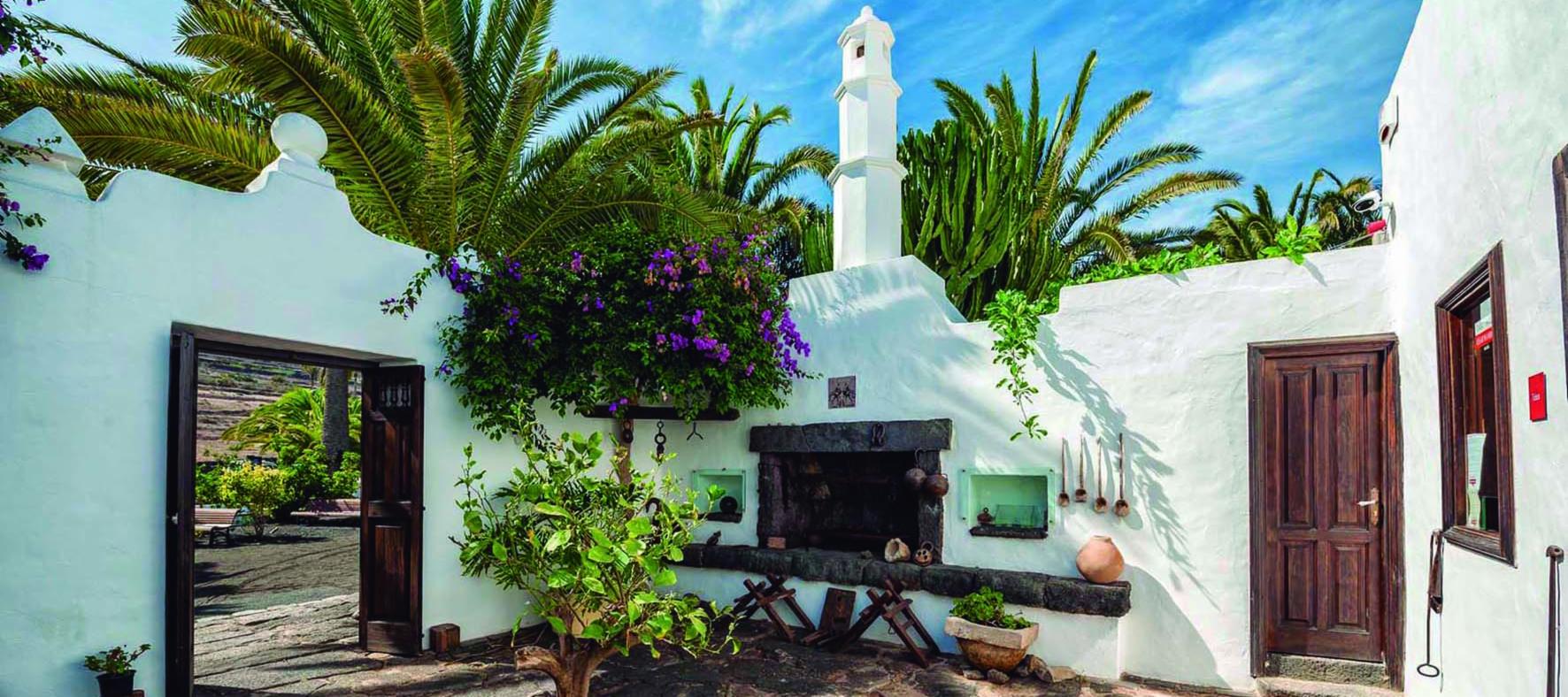 In Haría, is a quaint hilltop village in the Las Palmas province of Lanzarote, sits one of the homes of César Manrique. The ascent to the village is picturesque and best done via car where you are greeted by adorable white buildings and palm trees galore. This is a world away from any type of resort and the atmosphere is relaxing and inviting.
The Casa de César Manrique is one of the houses that belonged to the famous artist. It is tucked back away in a palm grove. It's definitely worth a visit as it allows one to get a view into some of the most intimate moments of the artist's life up until the moment he passed.
Continue your art tour with a visit to Taro de Tahiche, another home that belonged to the famed artist. It's built directly into a lava flow in the middle of the island. It has five underground rooms constructed out of cavernous lava bubbles, connected by tunnels.
Museo Atlántico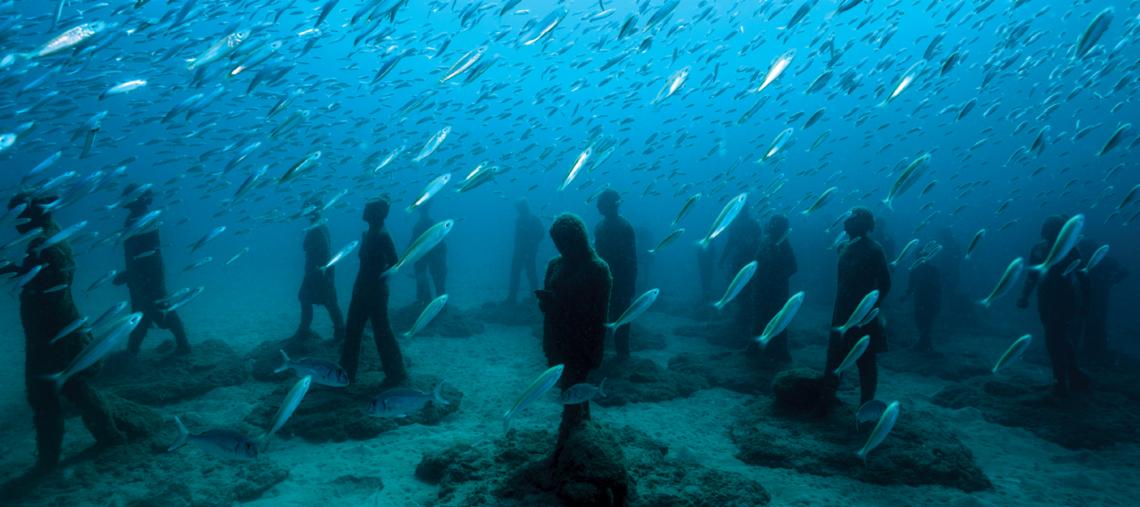 If you go to the very southern tip of Lanzarote, and then further out into the water, you will find the first underwater sculpture museum in Europe. The museum is right off Marina Rubicon (a place known for its duty-free shopping) and it can be accessed via diving with a certified diving company. The artist, Jason deCaires Taylor, provided a thought-provoking installation that is evolving as time passes. It's now a living piece of art because it acts as an artificial reef and attracts wildlife. Sea life has started to colonise the figures and transform them, becoming integral to the ecosystem.
Ideal for an active holiday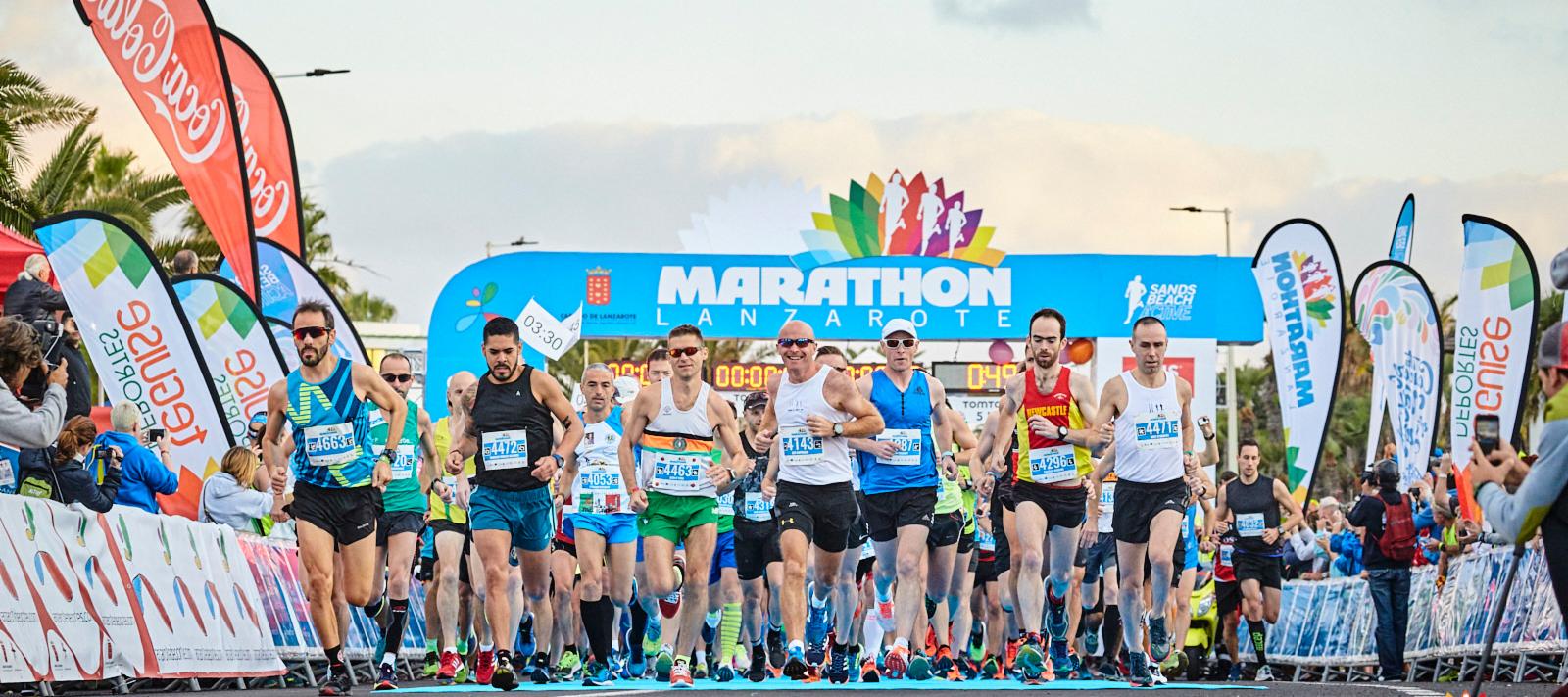 If you like to be active on your holidays, Lanzarote is a fantastic destination to combine sports with some sun. If cycling is your sport of choice, there's a wide network of routes for road cycling and mountain biking. If you like to explore under the sea, there are over 100 diving sites in addition to Museo Atlantico. If running is more your thing, there are numerous marathon in Lanzarote throughout the year such as the Lanzarote Marathon, Lanzarote International Running Challenge and the Disco Night Urban Race.
Have we convinced you that Lanzarote isn't just a place for family holidays? If so, let Click&Go help you get there!
---