When we go on holidays, be it on land or at sea, we all like a little luxury and to treat ourselves. If you want to experience true contemporary luxury, you'll find it aboard Celebrity Cruises latest ship, Edge.
We recently got to experience this game-changer of a ship and see how she has transformed the traditional cruise ship design. She's a stylish ship that feels more like a luxurious hotel.
So… let us guide you through this fantastic ship!
Who is Celebrity Edge for?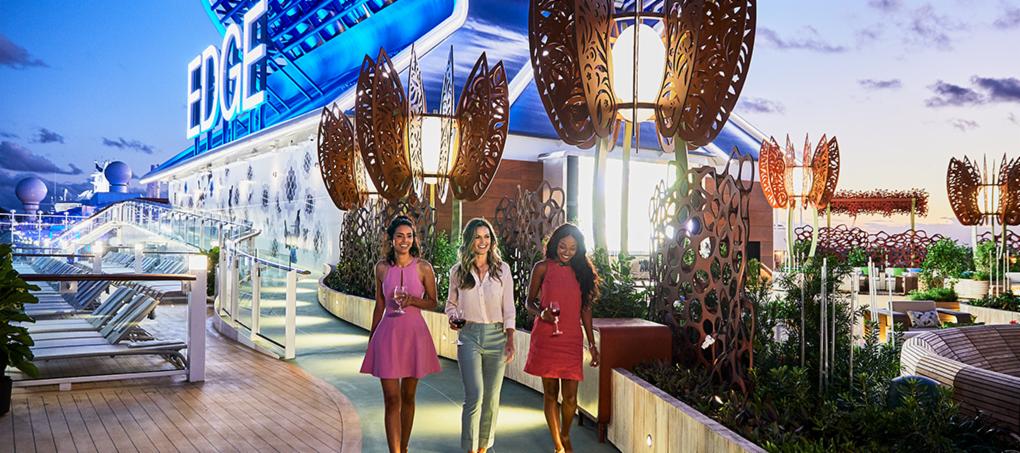 Edge is for those who like the finer things in life. Who enjoy excellent service. Who appreciate not just good food, but a culinary experience. Who wants to be entertained in new and exciting ways. Who want quality, not gimmicks. It's a holiday experience that is very much "you get what you pay for".
Why should you try Edge?
Imagine you're planning an 11-night holiday. You want to squeeze in as much of Europe as possible and have picked Rome, Sicily, Valletta, Athens, Santorini, Mykonos, Athens and Naples are your stops.
Now, imagine choosing a 5* luxury hotel for each of those – that's what you get with Celebrity Edge. 11 nights, 10 ports and you only have to unpack your suitcase once. Not only do you get unbeatable service with unparalleled dining and entertainment, but you experience space. Edge has transformed how space is used from its infinity verandas in the staterooms to its rooftop garden.
What makes Edge so special?
Edge is special because it challenges and evolves traditional aspects of a cruise ship. The entertainment, design of the ship and the food make this a luxury cruise like no other.
Entertainment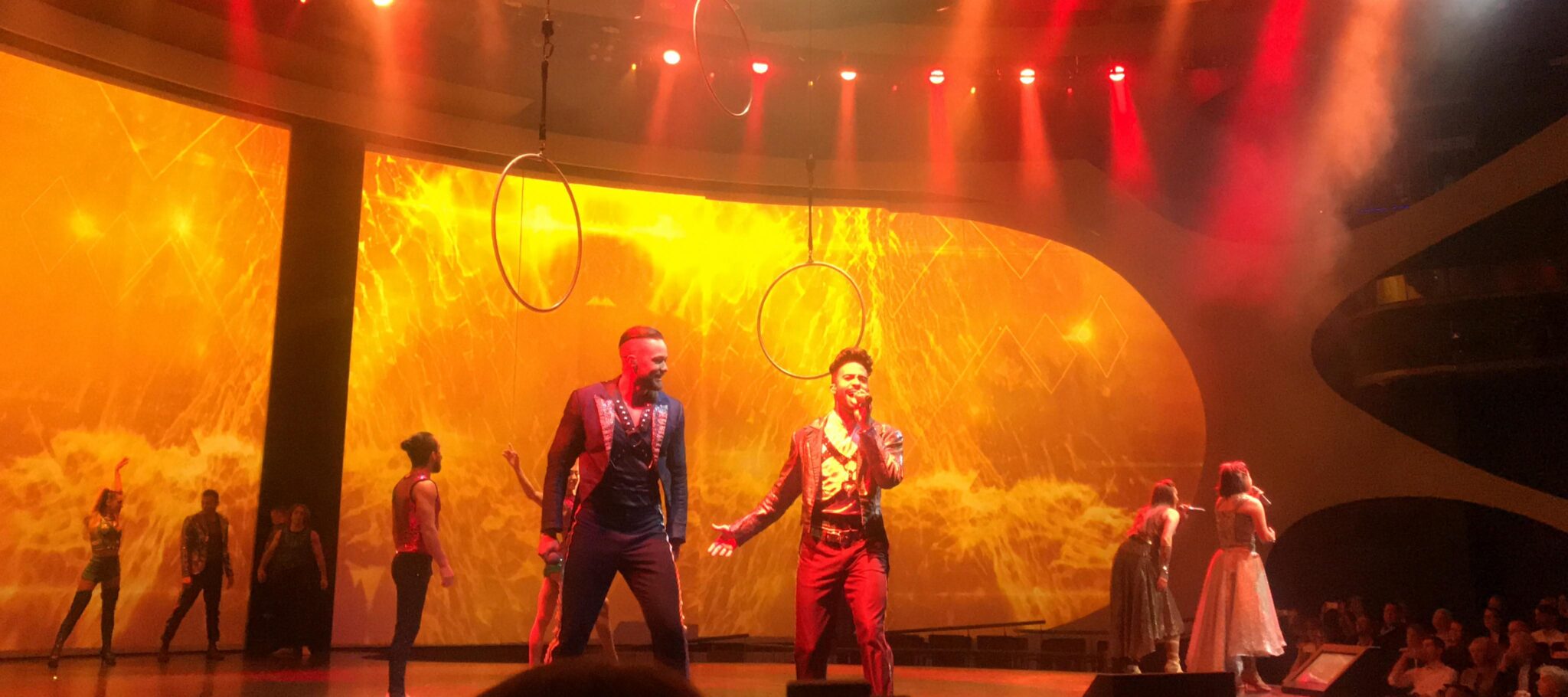 The theatre and entertainment are less West End and more street style acrobatics. The stage in the main theatre comes into the audience and is backed by a huge LED screen to enhance the performance and really immerse you in it. It's an experience you won't forget!
Speaking of immersive, their Eden lounge is a creative mix of relaxing space, bar and restaurant. Its design is all about earthy tones and leafy natural aesthetics. Spread across 2 levels, the lower level is the restaurant with the upper level being the bar and lounge space. It's here you'll find a small stage in the centre for live performances in the evening.
Design
Edge wants to decrease the distance between you and the sea while giving you a sense of space. For this ship, Celebrity enlisted design experts such as Tom Wright for exterior spaces, who designed the Burj Al Arab Hotel in Dubai, and Kelly Hoppen MBE, one of the most renowned interior designers in the world.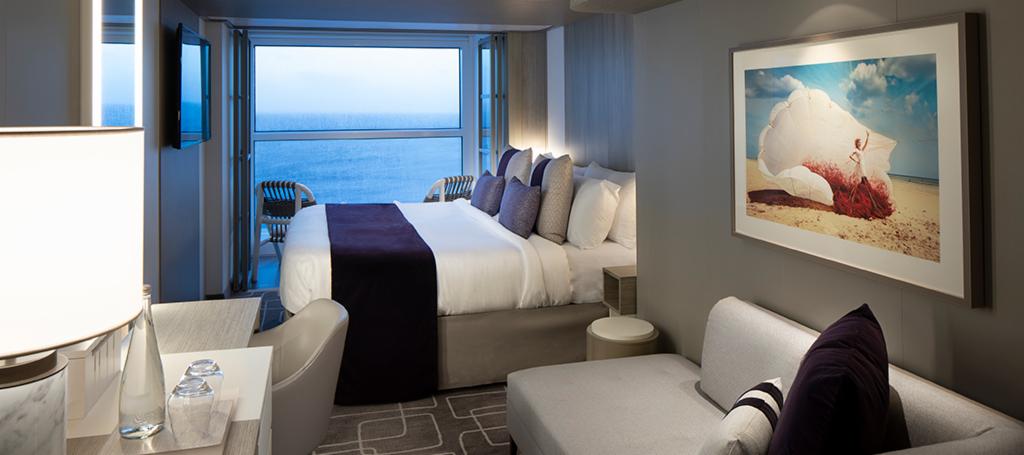 In the staterooms, Celebrity has introduced the Infinite Veranda that seamlessly blends your balcony into your room and brings you closer to the sea. With the touch of a button, the doors to your veranda slide back and open up your stateroom.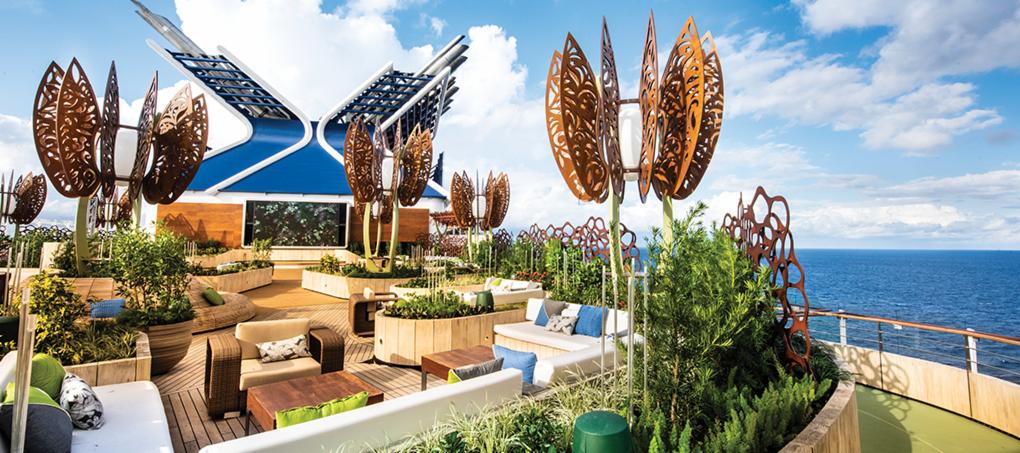 On the upper decks of the ship, the Rooftop Garden is a feature that must be explored. Whether you're grabbing lunch or relaxing with a book and a drink, you'll completely forget that you're sailing the seas. With vibrant plants, tall decorative lights and seating that's strategically woven around the garden, you'll get a feeling of freedom, of space.
Edge's most innovative feature is its Magic Carpet. The Magic Carpet sits on the side of the ship, 13 stories up. On Deck 14, it's a classy bar for a daytime drink, on Deck 5 it becomes an open-air restaurant and on Deck 2 it can be used for embarking and disembarking the ship.
Food and Drink
Celebrity Edge wants to change the way you taste the world, with the main dining rooms bringing you on a tasty trip around regions like:
Normandie for contemporary French cuisine
Tuscan for authentic dishes from southern Italy
Cosmopolitan for new American and global flavours
Cyprus for Greek and Mediterranean dishes
Alongside the main dining, is the complimentary dining. The main buffet, Oceanview Cafe is, according to our CEO, "a stunning buffet, the best I've ever seen". It expansive, airy and filled with an abundance of gorgeous food to try from the bakery to the stir fry station. There's also the Eden Cafe for casual bites from morning through to lunchtime or Mast Grill on the Pool Deck to re-energise after a tough session lounging poolside.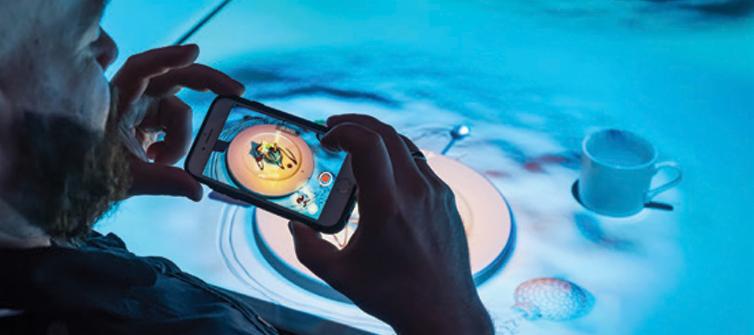 You can also try some of the fantastic speciality restaurants and the array of bars and cafes to get a real sense of the culinary experiences that Celebrity has crafted aboard Edge. There are 7 speciality restaurants for you to choose from:

Fine Cut Steakhouse
Le Grand Bistro
Le Petit Chef™ and Friends
Raw on 5
Dinner on the Edge (Magic Carpet)
Rooftop Garden Grill
Eden Restaraunt
Celebrity Edge is a bucket list cruise experience that feels like more like a luxury 5* star hotel. This is the perfect way for couples or friends to experience a cruise holiday, whether or not you've ever cruised before.