Best Places to Visit for your First Trip to New England
New England, an area composed of six states along the Northeastern coast of the United States, is rich with history, charm, and natural beauty. The region was first settled as Plymouth Colony in 1620 by Puritan Pilgrims from England, making it only the second successful British colony in America. Key cities like Boston and Providence went on to play critical roles in the American Revolution. New England boasts miles of breathtaking coastline and several famous islands such as Martha's Vineyard and Nantucket.
With Aer Lingus's new direct flights into Bradley Airport, it's easier than ever to explore this unique corner of the country. Compact and efficient, Bradley Airport lies half-way between Springfield, Massachusetts and Hartford, Connecticut. Though it may be the third smallest state in the U.S., Connecticut offers the perfect taste of New England for a short holiday
New England Fly Drive Suggested Itinerary
To get the most out of your first visit to New England, we suggest that after flying in to Bradley, you stay one night in nearby Simsbury. Then, take a 90 minute drive south to the coast for a few days in Mystic. While staying in Mystic, carve out a few hours for a day trip over to Block Island via the New London station. From Mystic, head east to Madison and New Haven for a day or two. Lastly, we recommend that you finish out your New England tour in Hartford, Connecticut's capital city, for a day before taking the short 20 minute drive back to Bradley Airport.
Mystic, CT
Mystic, Connecticut is the quintessential New England seaside town. With a bustling downtown full of shopping, food & drink, and iconic colonial architecture, you won't want to miss it on your tour of the region.
Things to Do in Mystic
Since Mystic was once a busy shipbuilding town and a safe inlet for tall ships to harbor during storms, there is a wide variety of maritime-related activities worth exploring on your visit.
Mystic Seaport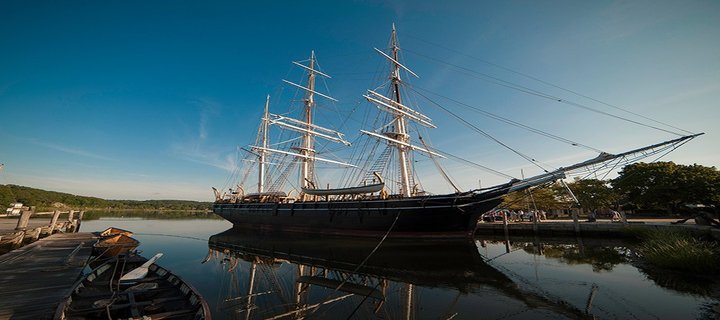 Mystic Seaport is one of the major attractions in the area, spanning 19 acres along the Mystic River. It's America's premier maritime museum, with indoor and outdoor exhibits where you can experience first hand what life was like in the Golden Age of Sail.
The Charles W. Morgan Whaleship is the last remaining wooden whaling ship in the world, and you can climb aboard and hear all about its adventures. You can speak with printers, blacksmiths, and shipwrights working hard at their crafts, or head to the planetarium for a journey to the stars. Travel a bit up the road to interact with marine animals at the Mystic Aquarium.
If you're more of a hands-on learner, you can take to the seas yourself with sailboat and rowboat rentals, or aboard the local Mystic River steamboat cruise.
Saltwater Farm Vineyard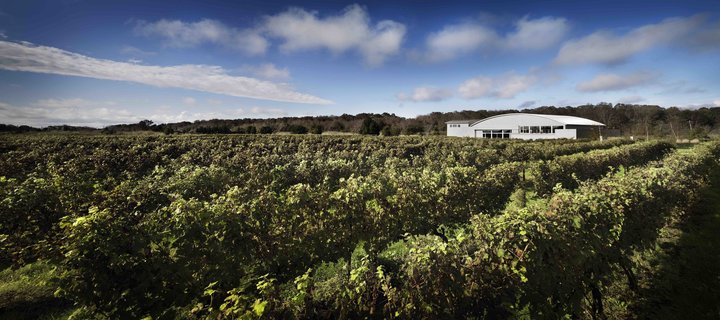 In neighbouring Stonington, the Saltwater Farm Vineyard offers a unique (and delicious!) wine tasting experience. In the 1930s, this vast flat farmland was converted into a local functioning airport. It was shut down during the Second World War and remained largely vacant until it was bought and transformed into the lush vineyard in 2001. The best part — the vintage airplane hangar was beautifully re-imagined as a decadent winery and tasting room.
Travel Tip: On a rainy day, check out one of the area's extravagant casinos, like the Foxwoods or Mohegan Sun, or hit the Tanger Outlets for a shopping spree!
Block Island, RI
One of the perks of New England's two smallest states is the easy travel between them. The Block Island Express ferry connects nearby New London, CT to the iconic island from May through September, making it the perfect destination for a day trip. Hop on the ferry at the New London train station and find yourself standing on the shores of this natural refuge in little over an hour!
Things to do in Block Island
Mohegan Bluffs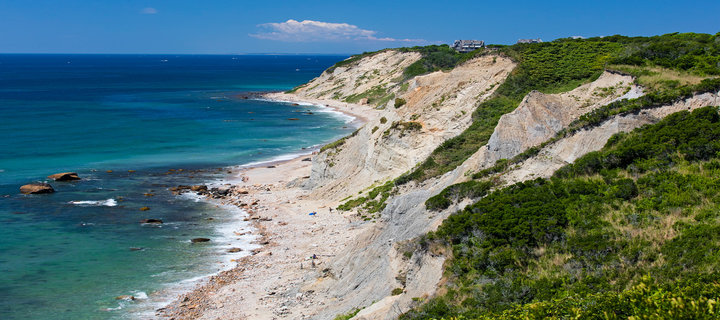 The Mohegan Bluffs is a breathtaking stretch of clay cliffs along the southeastern coast of Block Island. They were named after a battle between warring Native American tribes in the 16th century, in which the intruding Mohegans were defeated and forced off the cliffs.
Visitors can enjoy the view from the top or descend a staircase of over 100 steps to reach a small strip of shoreline below. After a full beach day, be sure to stop at the Block Island Southeast Lighthouse located at the top of the cliffs to explore an exceptionally architecturally complex 19th-century lighthouse, and see the 360 views from the very top.
The Block Island Historical Society
As you might suspect, Block Island is an area with an interesting past, which is all documented at the Block Island Historical Society. In this classic, shingled, colonial style farmhouse, you can discover artifacts from centuries past, like Manissean stone tools, agricultural displays from early New Englanders, vintage photographs, and more. Take a scenic taxi ride up to the museum for an intriguing look at the island's fascinating history.
The Oar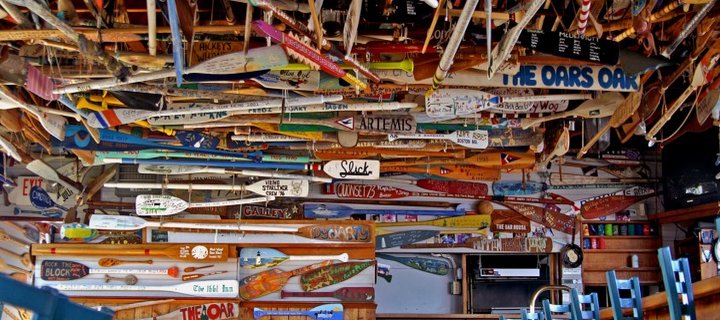 The Oar is a one of a kind bar & restaurant overlooking the Great Salt Pond, a placid body of water set inside the island. With its eccentric oar decor and waterside view, the Oar is the ideal place to stop for lunch or a drink on your day trip to Block Island. Don't miss their signature drink— the frozen mudslide! Locals and tourists alike flock to the Oar for this delicacy.
New Haven, CT
Perhaps most famous as the home of the prestigious Yale University, New Haven is a coastal city with a lot of charm and culture. New Haven is located on the Long Island Sound and is considered part of the New York City metro area.
Things to do in New Haven
Yale University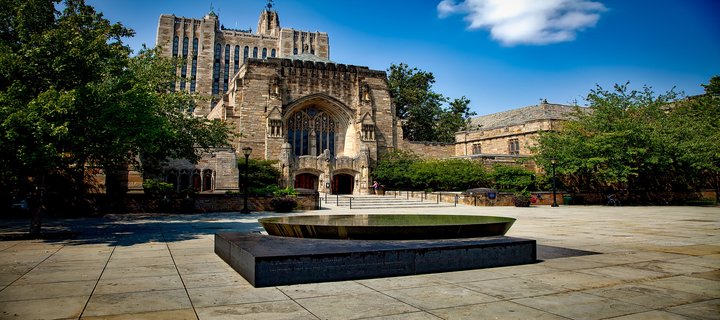 Yale University, an elite, ivy-league school established in 1701, is the third oldest institution of higher education in the United States and consistently ranks among the best universities in the world. Though you may not be visiting as a prospective student, taking a free campus tour is a great way to spend an afternoon in New Haven. Student tour guides provide a wealth of information about the history and customs of this intellectual hub. Yale is more than just a college campus; it also houses the Beinecke Rare Book & Manuscript Library which contains one of the world's largest collections of primary source materials and the renowned Yale University Art Gallery.
East Rock Park
For a break from the city scene, head to East Rock Park, located at the top of the mountainous peak known as East Rock. Here you can enjoy a pleasant hike and some breathtaking views of the city, Long Island Sound, and even across the sound to the northern shores of Long Island. If you happen to be visiting during the Fall you'll see a panoramic scene of the brilliant New England fall foliage in all its technicolor glory. For a challenge, try the Giant Steps Trail, a hiking path which leads up East Rock at a near vertical pitch!
Hartford, CT
Finally, the last leg of your trip will take you back near Bradley Airport to Connecticut's capital— Hartford. This New England city was founded in 1635, making it one of the oldest cities in the United States. Sensing a theme? Hartford is famous for its historical sites, including the homes of various influential American authors and activists.
Things to do in Hartford
Mark Twain House
Perhaps Hartford's most famous historical site is the Mark Twain residence, where the writer penned some of his most famous works and lived with his family from 1874 ⁠—1891. The high Gothic style home was declared a National Historic Landmark in 1962. For an extra authentic vibe, check out the Living Historical Tours where a staff member in historic dress can lead you through the house fully in character!
Harriet Beecher Stowe Center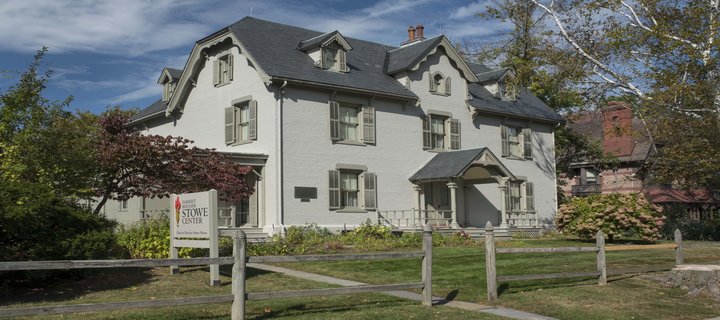 Harriet Beecher Stowe was a prominent writer and anti-slavery advocate who resided in Hartford from 1863-1896. The Uncle Tom's Cabin author spent the last 23 years of her life in the house where the living museum is now located. This museum is not the typical preserved historical home ⁠— it is an interactive space dedicated to the same causes which motivated Stowe herself. Thus, guided tours here include modern explorations of how the slavery and misogyny of the 19th century affect American society today.
Where to Stay in New England
The Simsbury Inn, Simsbury, CT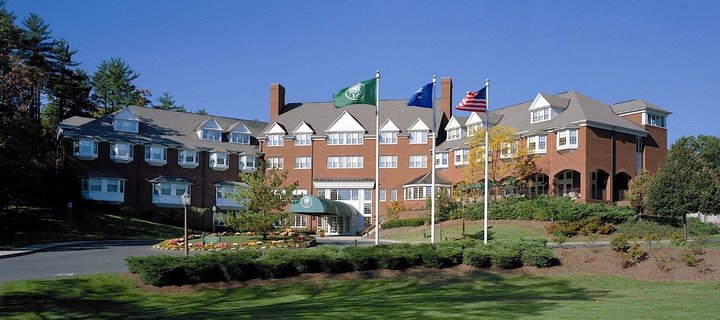 We suggest starting your journey at the Simsbury Inn near Bradley Airport. Besides its convenient location, the inn is extremely comfortable, stylish, and offers great services like a free airport shuttle and daily continental breakfast.
The Whaler's Inn, Mystic, CT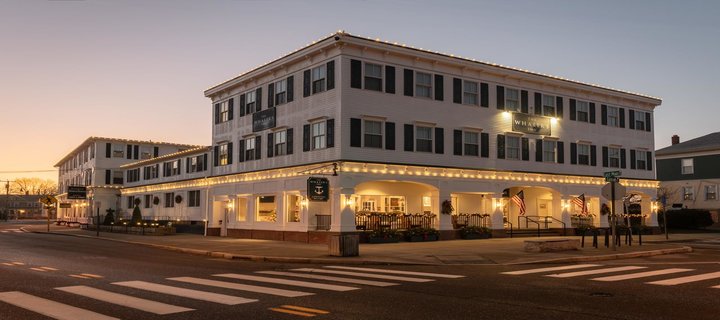 The Whaler's Inn captures the rustic seaside culture of Mystic, and offers some useful amenities like discounted tickets to area attractions. Newly renovated and tastefully decorated, the Whaler's Inn is the perfect place to start each day.
The Homestead Madison, Madison, CT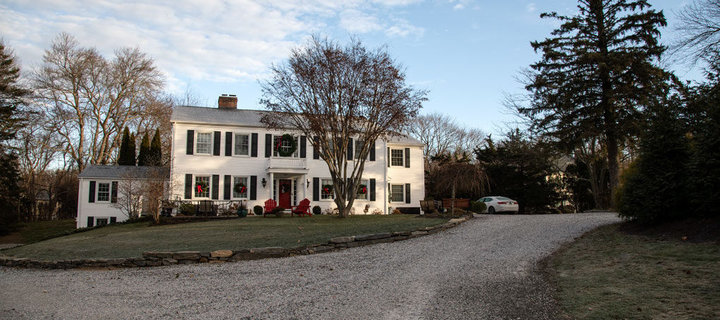 If you've ever seen Gilmore Girls, you'll be familiar with the ideal cozy New England Inn. The Homestead is an adorable bed & breakfast on your route from Mystic to New Haven in a small beach town called Madison. We thoroughly recommend it!

This New England tour only scratches the surface of all the region has to offer. Click below to learn more about just how accessible a New England holiday can be with Click&Go.
---