Top 10 Things to Do in Miami
Nicknamed the 'Cruise Capital of the World,' Miami, Florida, is on many people's travel bucket lists. In fact, this southeastern U.S. city is the second most popular city in the country for international travellers — second only to New York City. Miami is also among the most vibrant multicultural cities in the United States with about 60% of its population speaking Spanish.
It can be easy to feel overwhelmed when trying to plan a holiday to such a well-known, bustling tourist destination, but getting there has never been easier with Aer Lingus's new direct flights into Miami International Airport. So, let us at Click&Go be your guide for all the rest — read on to learn about our ten must-see attractions in Miami!
1. Miami Beach
There's so much to do and see in Miami Beach, it's enough to warrant its own blog. Spanning various barrier islands off the coast of downtown Miami, this city is home to the famous South Beach, iconic Art Deco architecture, and dynamic nightlife scene. You'll recognize Ocean Drive from countless films and TV shows, and the views are even more impressive in person.
Head to Lincoln Road for an extravagant shopping spree or some entertaining people-watching. Then, spend the afternoon lounging on the pristine white powdery sand of South Pointe Beach, and hit the town later on for a memorable night out. Any trip to Miami wouldn't be complete without at least a day (or several) to explore energetic Miami Beach!
2. Vizcaya Museum & Gardens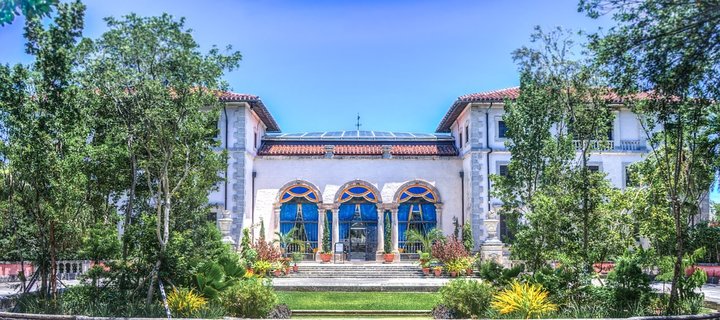 This Mediterranean Revival Style villa and estate once belonged to businessman James Deering in the early twentieth century. Located on the Biscayne Bay, Villa Vizcaya has since been converted into lush gardens and a museum featuring priceless arts and artefacts from Deering's expansive collection.
You can explore over 70 rooms of preserved European decorative arts and furnishings dating back to the 15th to the 19th centuries. Stroll around shady mangrove trees and manicured gardens on this 50-acre estate.
3. Bayside Marketplace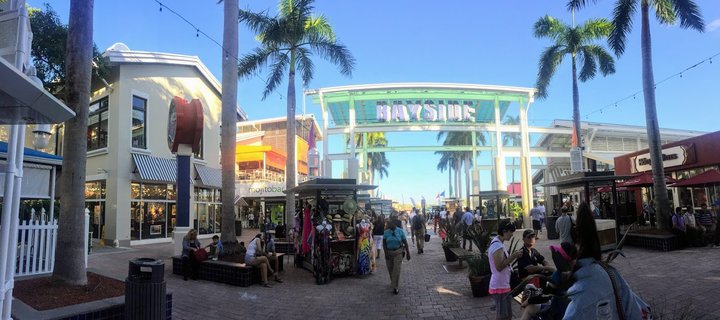 Miami is full of excellent shopping venues, but Bayside Marketplace definitely stands out. This open-air pavilion is lined with your favourite multinational brands, as well as some local shops only found in Miami. Though there are over 100 stores and 50 stands to peruse, Bayside is more than just a shopping centre.
You can enjoy live music daily, countless restaurants and bars, and even boat tours of the Biscayne Bay which leave from the area. Don't miss what the Greater Miami Convention & Visitor's Bureau recognize as the number one most visited attraction in the city.
4. Little Havana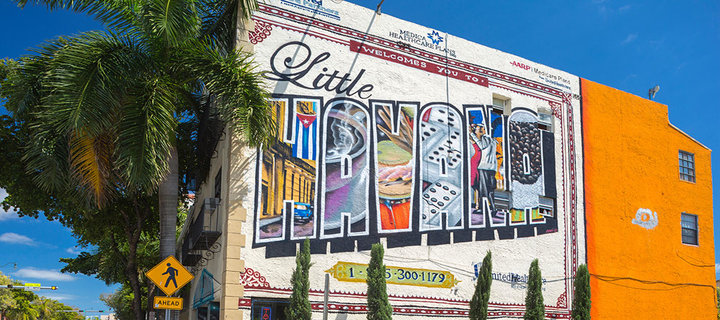 Undeniably, Miami's multiculturalism is one of its most unique and celebrated features. The city is home to the country's largest concentration of Cuban-Americans, and Little Havana is the perfect place to experience this Caribbean flair. There are many ways to engage with Miami's Cuban spirit, including rum tastings, local art galleries, or salsa lessons.
We recommend taking a Little Havana food tour, since there's no better way to experience a new culture than through its authentic cuisine! Miami Culinary Tours host a Little Havana Food & Culture tour where you can walk along Calle Ocho, trying freshly-made traditional treats in the neighbourhood's best restaurants and learning about the area's rich history.
5. Everglades National Park
The Everglades in southern Florida is a UNESCO World Heritage Site, as well as an internationally recognised natural phenomenon, supporting the only ecosystem of its kind in the world. Fortunately, a Miami holiday doesn't have to be all about the city or the beach with the Everglades easily accessible for an adventurous day trip.
Excursions to the national park usually last between four and five hours and are conducted in small airboats which glide safely through shallow waters. Come equipped with sunscreen, insect repellent, and a willing attitude to get up close and personal with nature on a boat tour of the Everglades!
6. The Venetian Pool
The Venetian Pool is located a short drive outside the city centre in the placid community of Coral Gables. This public swimming area is perfect for families seeking a less crowded but still uniquely Miami way to escape the heat. It's the largest freshwater swimming area in the United States, and was once an abandoned coral rock quarry in the early 1900's!
Enjoy beautiful waterfalls, a natural cave extending 12 feet into the hillside, and two kiddie-pools. There's a sandy area for sunbathers and a little cafe for the perfect poolside lunch.
7. Fairchild Tropical Botanic Gardens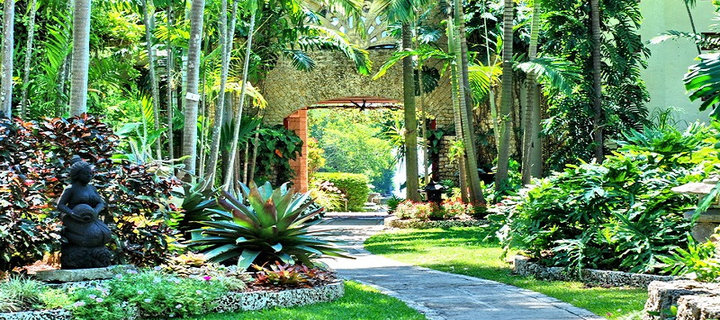 If you spend a day in Coral Gables, the Fairchild Tropical Botanic Gardens definitely warrant a visit. The gardens span 83 acres and feature rare plants, including palms, vines, flowering trees, and cycads. Established in 1938, the Fairchild hopes to preserve biodiversity through research, conservation efforts, and educating the public.
However, a leisurely stroll is not the only way to enjoy these beautifully maintained gardens⁠— they also offer yoga, meditation, and horticulture events on select days in the park. Be sure to check their website on the date you plan to visit to see what exciting opportunities they have available!
8. Ball & Chain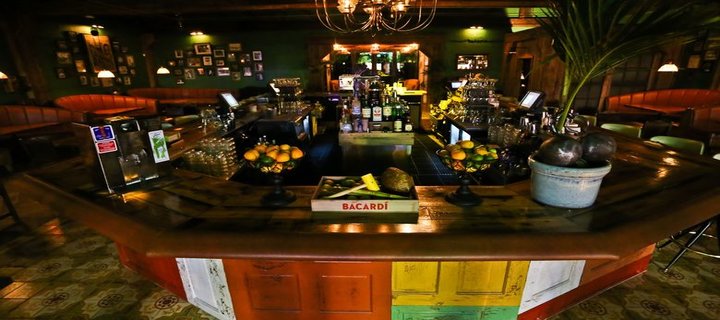 One of the best ways to experience Miami's lively culture is through its nightlife. Though there are so many venues for food, drink, and dancing in Miami and Miami Beach, we recommend heading to Ball & Chain. This world-famous Little Havana night club offers Cuban-style cuisine, cocktails, and live music almost every evening.
Ball & Chain features a large open-air patio perfect for dancing! You might even stop here during the day if you take a food tour of Little Havana, but the bar truly comes alive at night. Get a real taste of Havana with the 'Calle Ocho' rum cocktail adorned with a tobacco leaf!
9. Frost Museum of Science
The Phillip and Patricia Frost Museum of Science is the premier educational attraction in Miami for families and travellers of all ages. Recently, the museum underwent significant renovations and reopened in 2017 in a brand new downtown location with exciting new features.
The Frost Planetarium seats 250 and will take you on a breathtaking journey through deep space. The 1.9 million litre aquarium brings you face-to-face with incredible marine animals like sharks, alligators, and stingrays. Speak with real scientists about their ongoing research on the Everglades ecosystem. With world-class exhibitions, the Frost Museum of Science will engage your mind and pique your curiosity while on holiday.
10. Sugar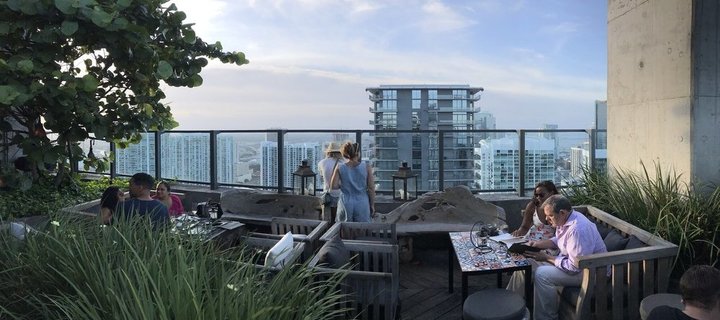 The best kind of city breaks usually involves some opportunity to appreciate the skyline from way up high. Sugar, a rooftop bar in Miami's chic Brickell district, is among the best places to see dazzling 360 views of the city. In fact, Sugar is the highest rooftop bar in Miami, situated on the 40th floor above the elegant East hotel. With Asian-inspired decor, unique craft cocktails, and a variety of shareable small plates, we recommend Sugar for a relaxing, luxurious night out in Miami.
Travel tip: Sugar is one of the most popular bars in Miami, so we recommend making a reservation in advance. Then, you'll be able to avoid the queue (which sometimes extends out the door & down the street on weekends)!
Miami is jam-packed with fun activities and vivacious neighbourhoods, so it was a real challenge picking our top ten. Nevertheless, this list will prepare you well for an exciting holiday in Miami!
---