Your Guide to Solo Travel
Have you ever travelled on your own? Mintel's 2018 report on solo travel trends states that 17% of adult travellers had booked a solo holiday that year, up 2% from the previous year and continuing to increase.
However, booking a holiday by yourself can be daunting. It's important to be informed before you go, so we've compiled a list of all our top tips and tricks to having a successful solo holiday. Who knows, once you try solo travel, you might get hooked on the liberating feeling of exploring the world all on your own!
Where to Go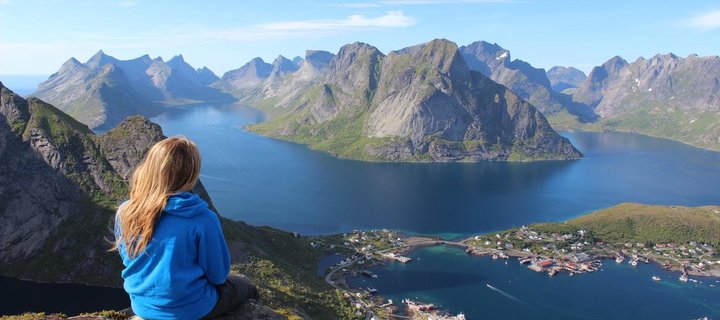 Though you might worry that you'll be limited in what you can achieve on your own, many people actually feel a sense of freedom when on a solo holiday. You only have your own needs to consider, and therefore, where you go is entirely up to you. Revisit your bucket list destinations. Where have you always dreamed of going but haven't yet? Maybe it's a far-off, worldwide adventure, or weekend away in one of your favourite cities.
The choice is yours, and with some advanced planning, you can go just about anywhere on your solo holiday. A few tips to keep in mind in your planning process are:
Know your budget before you go and plan accordingly.
Keep yourself in mind and be sure to choose a destination that really suits your personality and needs. Don't force yourself to go somewhere simply due to fear of missing out if it isn't truly within your comfort zone or means.
Make sure your destination is safe. Research the local laws where you'll be going regarding the treatment of women, LGBT+, dress codes, and general safety, and prepare in advance.
Remember to be safe and share your itinerary with friends and family before you go. It's also a good idea to make copies of all your important documents, including your passport.
It's always a good idea to learn a few words and phrases in the language that will be spoken at your destination. It'll help you get around, communicate, and meet people.
What to Pack
Typically, solo travellers try to pack light. Avoiding checked baggage will cut your airport time and you'll be able to keep your belongings on you at all times. Here's our list of things to consider when packing for a solo trip:
Make sure that whatever type of baggage you bring, it's comfortable to carry and secure. There's nothing worse than dragging an enormous suitcase through a crowded bus or metro or pulling a muscle trying to carry everything you've brought on your back.
If you're going on a longer holiday and have to bring more, still try to get creative with condensing your belongings.
Take advantage of the laundry facilities in your accommodation so you can pack lighter.
Consider packing multi-purpose items like one coat that is both stylish and waterproof or sandals that are good walking shoes, but have the versatility to suit both more formal events and simple beach strolls.
Bring the appropriate shoes for whatever activities you'll be doing. When travelling alone, comfort has to supersede fashion (though both is of course, preferable). To avoid injuries while on your own, pack your best walking shoes or hiking boots.
When to Fly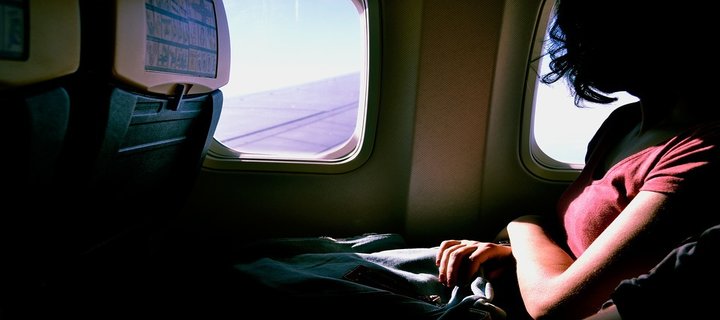 For many people, cost is an important consideration when planning a solo holiday. Without another person or more people to split the price, you may have to put in a little extra time and research into securing the most affordable options. When booking your flights, here are a few ways to save:
As per the last list, avoid checked-in baggage. Bring only what you need in a personal item like a backpack or handbag and a 10K bag you can fit in the overhead storage space.
Flying is often less expensive during the weekdays and not on or around specific holidays, like bank holidays. If you can, try to avoid these popular travel times, and your bank account will thank you!
Try to find a way around add-ons during the flight process. Bring your own snacks and refillable water bottle to avoid paying extra in-flight costs if you're flying with a budget airline that doesn't include these things. You won't have to worry about paying the extra cost to sit near your travel partner(s) since you'll only have to worry about yourself!
Where to Stay
When it comes to accommodation, many solo travellers worry about paying a single supplement. Essentially, a single supplement is a charge lone travellers often have to pay to compensate the establishment for a price based on two people sharing. For example, in a hotel, a solo traveller may need to cover the cost of the whole room, which is double how the price appears online since it's usually based on double occupancy. Though this can deter many from solo travel, there are a few key ways to avoid paying a single supplement and still stay within your budget while travelling alone.
Some hotels and cruise lines have begun offering specific single rooms and cabins priced for one traveller. These solo travel spaces are the perfect size for one, and won't break the budget.
For the social single traveller, look for somewhere to stay that also features common spaces where you can meet and mingle with other people on a solo holiday. The studio cabins and common spaces aboard the Norwegian Epic set a new standard for cruises to be more inclusive to solo travellers.
The best tip overall to avoid the dreaded single supplement would be to do lots of planning in advance. Look specifically for hotels or cruises which offer single rooms, and book early especially if you'll be visiting during a busy time!
Where to Eat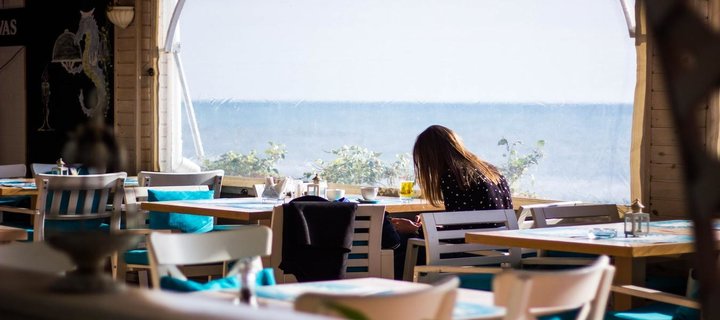 Many people cite eating alone as one of their major anxieties while travelling solo. Though it can feel a bit uncomfortable to sit by yourself at a table set for four at a nice restaurant, there are a few things you can do to make the dining out experience more enjoyable as a solo traveller!
If you want to have some peaceful alone time during a meal, consider going to a restaurant outside the peak hours. Take a late lunch or an early dinner!
Bring a book with you. It'll give you something interesting to do while waiting for your food, and is a great way to relax.
If you're extra anxious about eating alone in public, avoid establishments with fine dining or waitstaff. Instead, opt for a more casual, cafe-style eatery and bring your laptop, book, or tablet! You'll seamlessly blend in.
However, if you're a social butterfly or seeking to branch out, consider eating at the bar or at a community table. There, you can talk to new people around you and even make some friends you can spend the rest of the evening with!
What to Do
How to spend your days on holiday is an entirely personal choice. In fact, the freedom to choose activities and make an itinerary unencumbered by others is a key reason why people travel solo. Nevertheless, when planning your solo holiday, here are a few guidelines for activities that'll help you get the most out of your trip.
Do some research on tours that don't charge extra for single travellers.
Learn about your destination's public transport options. Get comfortable with getting around, and take advantage of the affordable ways to explore.
Cultural activities such as landmarks, museums, or historical buildings are great introspective sites to spend an afternoon on your own.
Make sure you're being safe. If you choose to go out at night, make sure you stay vigilant and sober enough to get back to your accommodation without any trouble. If you're a solo female traveller, definitely take a taxi to and from your destination at night.
Go at your own pace. You don't have to speed up or slow down for anyone else on your solo holiday. If you want to spend several hours reading a book in a cafe, you can absolutely do that! Or if you're up for a five-hour hike, go for it!
Why Take a Solo Holiday
From the total liberation to make each day your own to the joy of meeting like-minded travellers, there are endless reasons why people might choose a solo holiday. Some make friends that last a lifetime on a solo trip, while others focus on spending quality time with themselves. Either way, a solo holiday allows you to get comfortable being alone, strengthen your independence skills, and experience a new place from your own unique perspective.
Hear from our solo travel experts on the Click&Go Travel Podcast to learn more about solo holidays!
---