How to Spend the Perfect Weekend in Wroclaw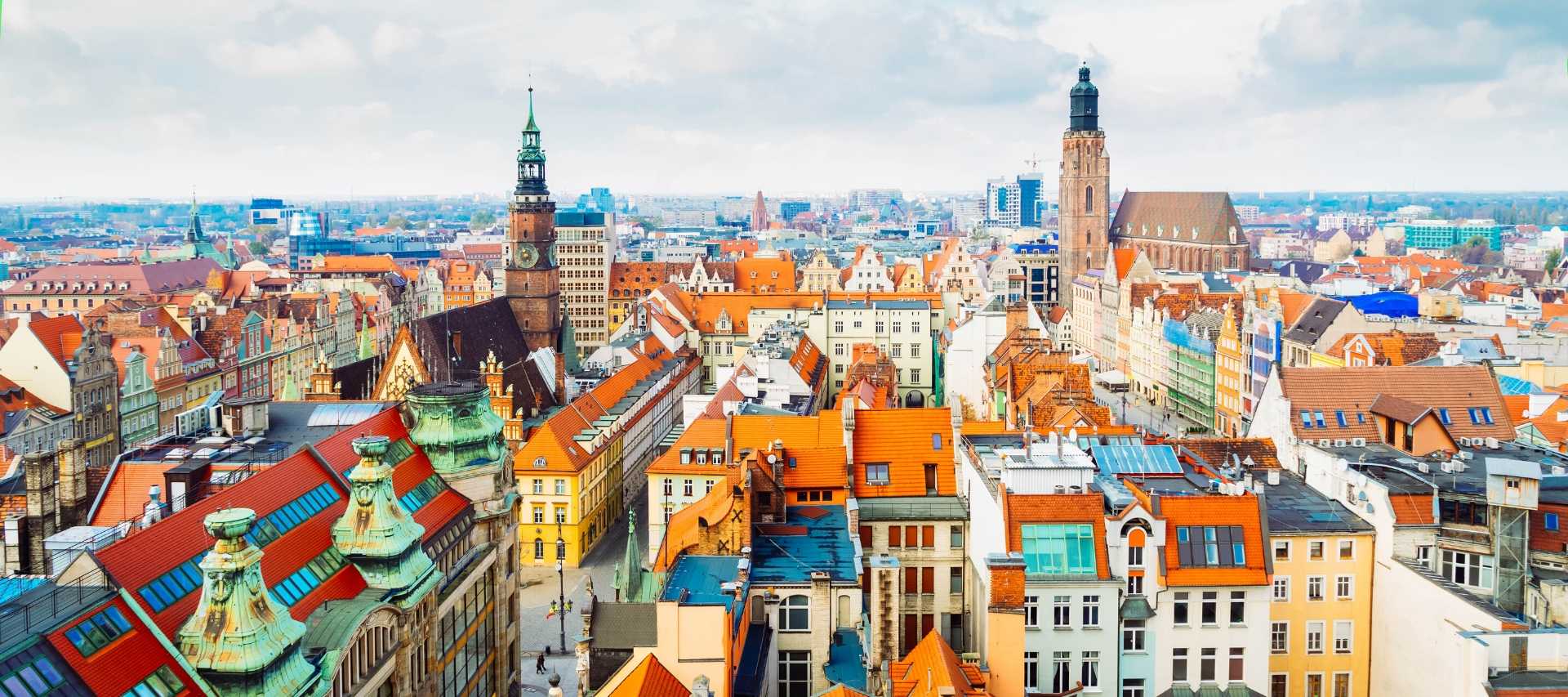 Wroclaw, sometimes nicknamed Wroc-love, is a lively, colourful city in the southwest of Poland. This city is home to a number of quirky traditions, including the over 300 miniature gnome statues scattered all around Wroclaw. They've become a major tourist draw as visitors try to spot as many as they can!
In addition, with the city's iconic architecture and cultural significance, many consider it a condensed, more manageable version of Krakow. Regardless, there is a lot to love about this city and endless reasons to spend a weekend gallivanting around its enchanting streets.
What to See in Wroclaw
Market Square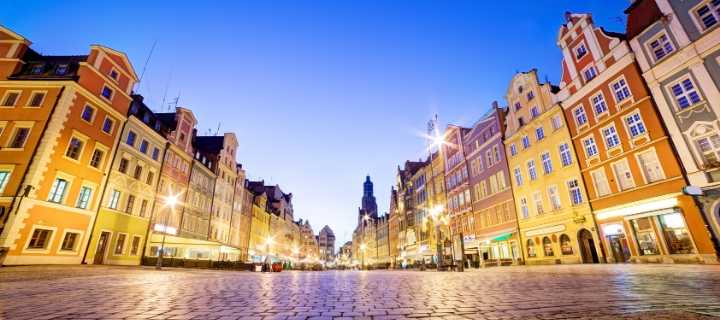 Much like Krakow, one of Wroclaw's main attractions is its stunning Market Square. With its cobblestone streets, ornate facades, and historical buildings, this is a must-see area of the city. The medieval square is one of the largest of its kind in Europe, with the two largest city halls in Poland situated here. Eleven city streets lead into the expansive pedestrian zone, making it a central spot in Wroclaw and an ideal place for a photo-op!
Ostrów Tumski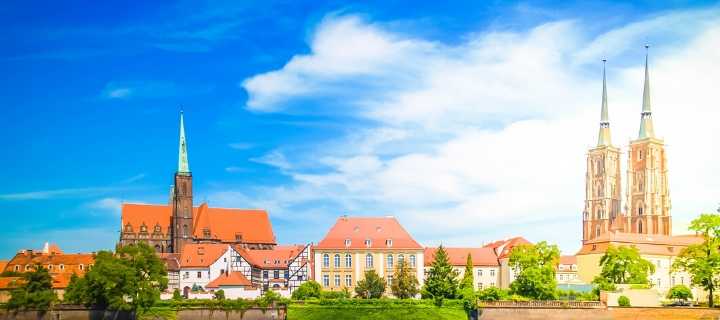 Ostrów Tumski literally translates to "Cathedral Island," and, indeed, the oldest part of the city was once an island in the Oder River. Now, it encapsulates the earliest inhabited parts of Wroclaw. Strolling around the Ostrów Tumski is like stepping into the past. The Tumski Bridge, Wroclaw Cathedral, and the wooden 10th-century Church of St. Martin are some top places to check out within this magical area in Wroclaw.
Wroclaw Town Hall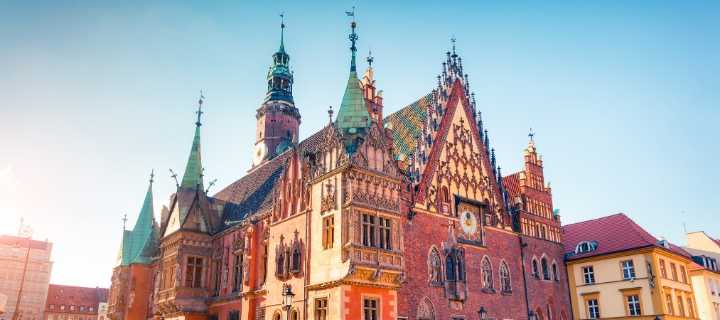 Located right in the centre of the city's Market Square, the Old Town Hall is an essential stop on your tour of Wroclaw. The Gothic hall was constructed in the 13th century as a singular building and has been expanded considerably since then. It's one of Wroclaw's most recognizable landmarks and now houses the Museum of Bourgeois Art as well as other temporary exhibits and special events.
Cathedral of St. John the Baptist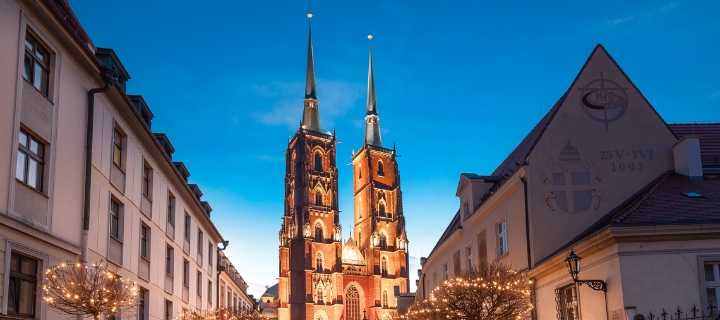 Also known simply as the Wroclaw Cathedral, this cathedral with its iconic two spires has come to symbolise the city of Wroclaw. The gothic cathedral is actually the fourth church to stand on the very same site. When construction first began in 1244, it was the country's first brick building. Today, the cathedral is home to the largest organ in Poland and an incredible sweeping view of the city from the top of one of its towers. Take the lift to the top for just 8zł during the church's open hours.
Where to Go in Wroclaw
Hydropolis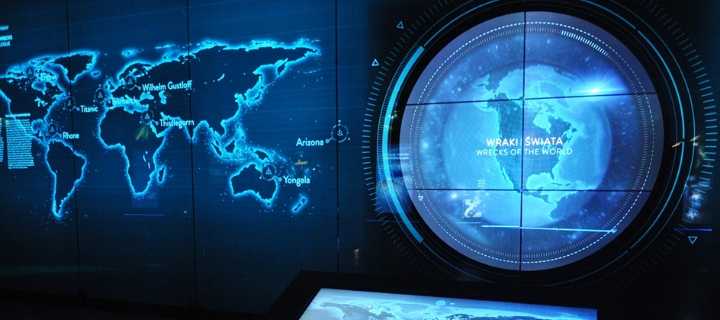 This unique museum and science centre is entirely dedicated to the study of water. Hydropolis employs a number of creative methods in educating visitors about water's role in the environment and important relationship with human life. This intriguing exhibition is an especially great spot for families with curious young kids but also has plenty to entertain people of all ages.
The Museum of Games and Computers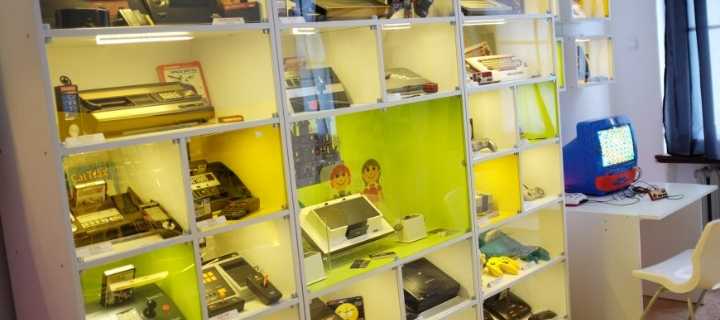 Another exciting, innovative museum experience is the Museum of Games and Computers of the Past Era. Also known simply as the Games Museum, here you can discover interesting technologies of times past. Kids will be fascinated seeing how their favourite games and devices came to be, while adults might recognise some of their favourite systems or games they grew up using. Great for the young and young at heart alike, the Games Museum is a unique spot to explore in Wroclaw.
Panorama of the Battle of Raclawice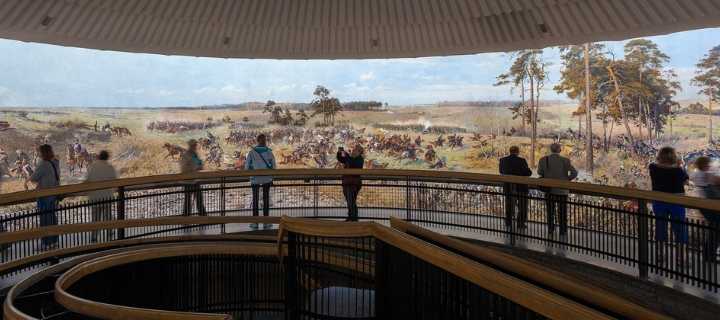 Next, don't miss a visit to this incredible, panoramic painting of a major battle in Polish history. In 1794, the Polish army defeated the Russians, and this enormous picture commemorates that victory. The mural is 114m long and 15m high, and visitors have a one-of-a-kind visual experience walking around the circular building which houses the huge exhibit. The panorama is located inside the lush Park Juliusza Słowackiego in the city centre.
Jadka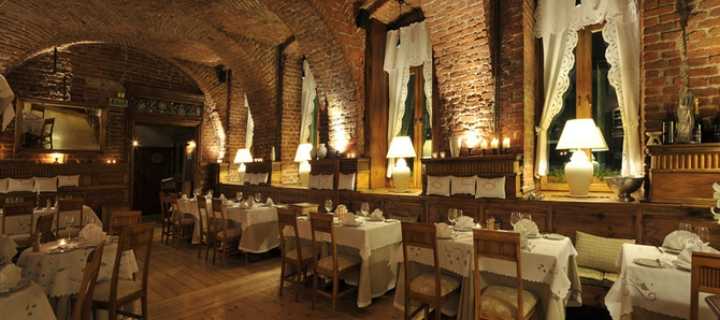 No weekend away would be complete without a stellar dining experience. At Jadka, traditional Polish recipes and the finest local ingredients come together to create the ultimate culinary adventure. Jadka is the perfect place to try something new and get a real taste for Polish cuisine. As one of the top restaurants in Wroclaw, Jadka is a great place for a fancy Saturday night out on your trip.
Where to Stay in Wroclaw
4* Hotel Invite Wroclaw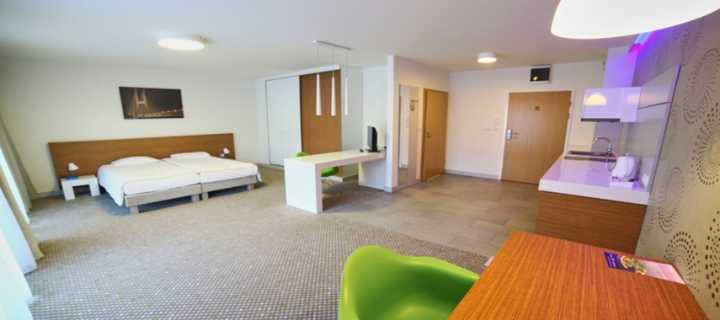 This modern, fashionable hotel offers spacious rooms and top-notch facilities in the heart of Wroclaw. The Invite Hotel is conveniently surrounded by public transport options, like the Wroclaw Main Station. However, in just a 30-minute walk, you can access the city's main attractions like the Market Square and Ostrów Tumski. Each studio and apartment includes a comfortable, contemporary design and quality amenities. Guests can enjoy delicious dishes in a relaxed environment at the onsite restaurant and afterwards have a coffee at the cosy hotel bar.
3* Ibis Wroclaw Centrum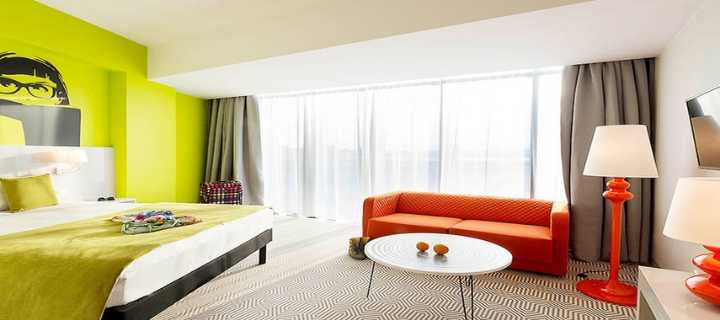 Located in the vibrant business sector in the city centre, this hotel is near the main train station and a mere 15-minute walk to the Old Town. Wroclaw's main cultural sites and shopping areas are close by. The hotel includes 112 rooms with sophisticated decor and air-conditioning. Also, guests can take advantage of free WiFi, a 24-hour bar, and paid parking. Overall, this hotel is a great, affordable option with a fun vibe and excellent service.
Are you ready to spend your next weekend getaway exploring beautiful Wroclaw?
---