Your Guide to Croatia's Dalmatian Riviera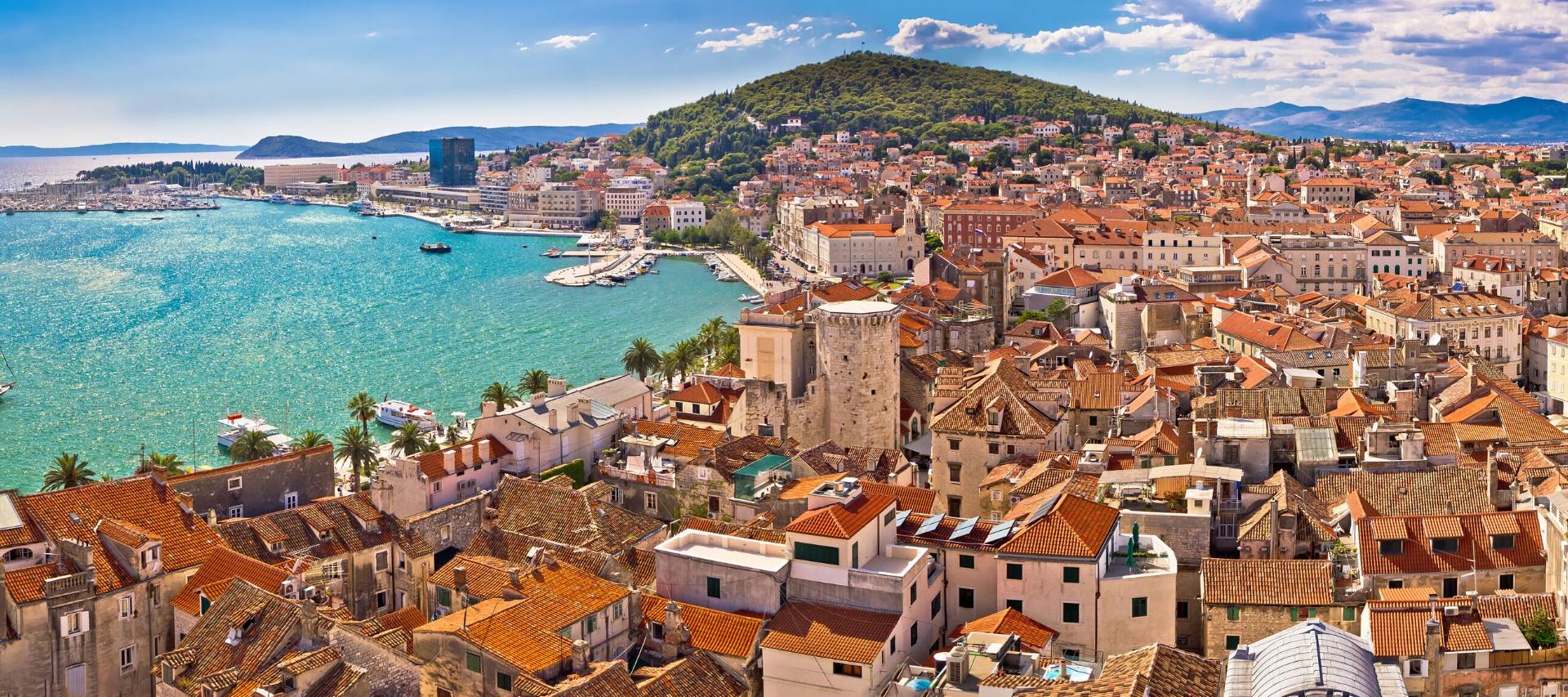 The Dalmatian Riviera is one of Croatia's four historical regions. It stretches down the east coast encompassing some of the prettiest towns along the Adriatic Sea. The red roofs, rugged mountainous backdrops, crystal clear waters and historic towns make every stop along the Dalmatian Riviera a delight.
Split, Šibenik and Trogir are our top picks to experience the Croatian charm of the Dalmatian Riveria.
Split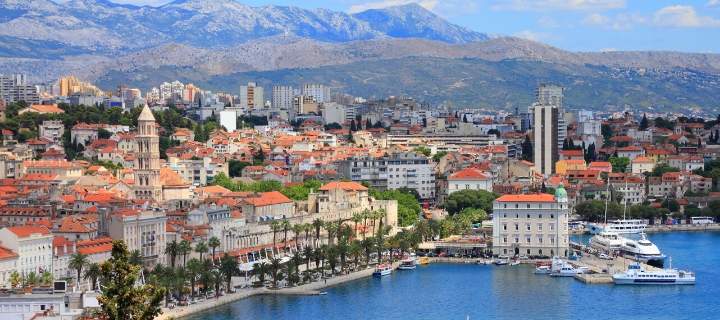 Famous for its ancient town centre, Split is a destination that will take your breath away. Diocletian's Palace, a Roman Palace that dates back to the 4th Century, is like stepping back in time as you walk on the same stones the ancient Romans did. Modern and ancient live harmoniously in Split.
If lazy days by the beach is your main plan in Split, there are plenty of gorgeous crystal clear waters for you to enjoy. Bačvice beach is one of the most popular with beach bars, beach games and Splits very own Beach Festival taking place there. If you want a smaller, more local beach, try Kaštelet or Kašjuni, both sitting at the base of Marjan Hill.
Where to Stay in Split
4* Vida Boutique Residence
With a Certificate of Excellence from TripAdvisor, this stunning boutique hotel is the place to stay in Split. Its location in the heart of Split couldn't be better as it's only 600m from Diocletian's Palace and less than 2km from the beaches. Clean, spacious rooms, friendly, knowledgeable staff and the excellent location make it both a staff and customer favourite.
Šibenik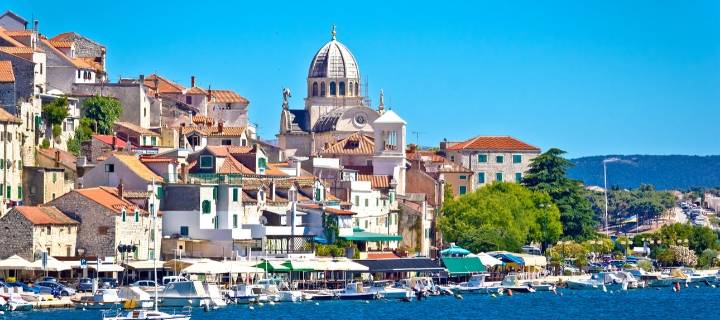 Sitting at the mouth of the Krka River, Šibenik is an utterly charming town. You can easily lose yourself exploring its narrow streets. Or during a visit to the UNESCO World Heritage Site of St James Cathedral. This is special cathedral was constructed using only stone, making it a unique masterpiece in both Croatia and Europe. From cafe-hopping along the waterfront promenade to climbing up to St. Annes Fortress or exploring nearby islands, Šibenk has plenty to keep you busy.
If you're looking for a day trip from Šibenik, look no further than Krka National Park. Just 10km from Šibenik, this park is magnificent. It's home to dozens of waterfalls and you can take special nature trails and boat trips where you can walk right by them or even swim near them.
Where to Stay in Šibenik
3* Niko Hotel
The 3* Niko Hotel was a TripAdvisor Traveller's Choice hotel in 2019. Its landscaped gardens and forest of pines lend to its air of relaxation. 6km from Šibenik town and located along a 4km stretch of beach, this is made for switching off. There are two impressive outdoor pools for soaking up the sun in Niko Hotel. You can also enjoy the En Vogue Beach Club. It has an infinity pool, beach bar and 4 Mediterranean Garden Spa pools as part of the Amadria Park.
Trogir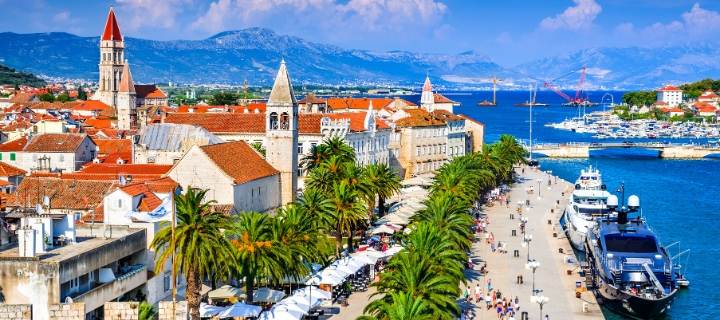 Trogir is a real hidden gem. Although small, it's easily the most picturesque town along the Dalmatian Coast. Its centre is a UNESCO World Heritage Site with impressive historic buildings like Fortress Kamerlengo, St. Lawrence Cathedral and Duke's Palace. Connected to the mainland with a series of bridges, Trogir feels like a complete getaway. Its palm tree-lined promenade and Mediterranean climate lends itself to its laid-back atmosphere and superb café culture.
Where to Stay in Trogir
4* XII Century Heritage
Another hotel with a TripAdvisor Certificate of Excellence, a stay in the 4* XII Century Heritage allows you to really explore in Trogir. Located on the waterfront promenade, this hotel exudes elegance. Along with its great location, the rooms are spacious and it has friendly staff to accommodate any of your needs during your stay.
---