The EU Green Travel Certificate: What is it and how will it work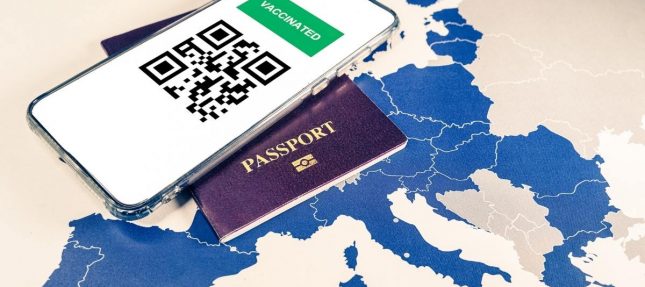 Over a year into the pandemic, we're all yearning to leave our 5km, our county and, at some point, the country. The return of holidays feels closer than ever with the EU's announcement of their Green Travel Certificate. This aimed at restarting international travel between the EU countries. So, what exactly is it?
What is the Green Travel Certificate?
The EU's proposed Green Travel Certificate is digital proof that a person has been vaccinated against COVID-19, has recovered from COVID-19 or has a negative test result. This will be available free of charge to everyone living in an EU country. It will be in the form of a digital or printed QR code, which will be easily scanned and checked upon departure and arrival in your destination country.
What information will be on the Green Travel Certificate?
The Green Travel Certificate will have just enough key information to allow for free movement in the EU. The information will not be kept by the countries you visit. As they contain medical information the level of data protection will be very high. The information included in the Green Travel Certificate will be as follows:
On all certificates: name, date of birth, the person's Member State and a unique identifier
Vaccination certificate: vaccine product and manufacturer, number of doses, date of vaccination
Test certificate: type of test, date and time of test, test centre and result
Recovery certificate: date of a positive test result, the issuer of the certificate, date of issuance, validity date
Will I need to be vaccinated to travel?
Being vaccinated against COVID-19 will not be necessary to receive a Green Travel Certificate. If you aren't vaccinated but want to travel, you will need proof of a negative COVID-19 test result instead. This can be in the form of a PCR or rapid antigen test at an approved centre.
Will I still have to quarantine in my destination country or upon arrival home?
No, the Green Travel Certificate will put an end to the different quarantine and testing measures that have been introduced under the Traffic Light system. This certificate is being created to enable free movement between member states.
When can I get a Green Travel Certificate?
Although the EU has presented their proposal for the Green Travel Certificate, there are still a few hurdles to cross before member states can issue the certificates. A technical framework at EU-level will be put in place by mid-June and it's hoped the certificates can be rolled out in July.
Each member state will have to implement technical solutions to ensure the certificates can be issued and checked everywhere in the EU. They will also have to update their own health records to facilitate the certificates.
---