We are not all in this together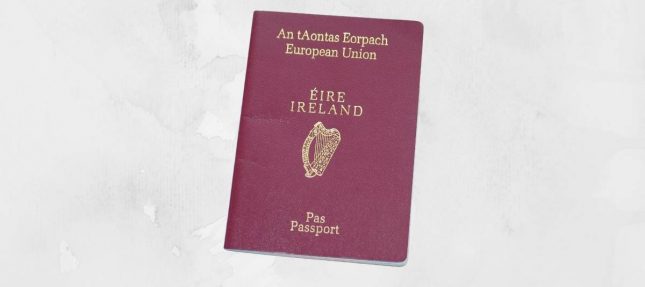 Paul Hackett, CEO of Click&Go, talked to Niamh Horan of Independent.ie about the current state of the travel industry and its recovery.
---
The president of the Irish Travel Agents Association (ITAA) has hit out at the increasing divide between private and public sector workers.
Paul Hackett, CEO and co-founder of Click&Go, said there is now a split between businesses that have been financially impacted in the pandemic and public sector workers who, he said, "it suits down to the ground" for restrictions to "continue indefinitely".
How the pandemic impacted the public sector in comparison to the private sector
He said many of the country's decision-makers and civil servants have not been financially impacted by the measures and are benefiting from perks including working from home and time to devote to childcare.
Speaking to the Sunday Independent, Mr Hackett — whose company losses are approaching €2m and whose business was down 95pc last year — said the people making the decisions on state-funded salaries have less to lose financially than those in private business.
"The decision-making is coming from people who have absolutely zero understanding of job creation, wealth creation, generating income for tax and all of the good stuff that we need in this country for the services we need," he said.
"We should base all research [on the public's attitude toward restrictions] on one question: Have you been financially impacted by the pandemic or not?
"The responses from those two groups would be massively different. For one whole cohort, it suits them down to the ground that these restrictions continue indefinitely.
"There is a whole cohort who want this to continue, who do not want to return to normal. They haven't been financially affected and, in actual fact, for many — and I am not talking about those on the front line or on the medical side — but for many public bodies the staff are in way better working conditions because they are working from home and there is no supervision on productivity."
Citing civil servants, he said "some people really want this to continue because they kind of like it".
He also hit out at the mantra that the country is "all in this together".
"We are not. If I have to listen to Micheál Martin saying 'I understand hospitality', he does not. He doesn't know what it's like to have a landlord looking for their money, to have staff you are trying to retain, to have to protect your business and customers after you have built it through the years."
Mr Hackett also criticised sections of the media, who, he claims, are driving "project fear".
"There are sections of the media, and I don't know whether it is the 'clickbait' mentality or whether they themselves are fearful of all of this, but the context for some media stories is very unbalanced," he said.
Contradictions in the Government's approach to the travel industry
"We have a 500km border with the North of Ireland, which we are never going to close — and for good reason. I totally get that, we should never contemplate it, but can the media please start calling out the absolute stupidity of the contradictions?
"We are obsessed with locking out anyone from Great Britain. There's a little thing called a 500km border, and on Monday week, July 12, the marching season is on and it's also the time they go on holidays. Where are many of them going to go? Down here."
He said that over the past year "the kitchen sink has been thrown" at foreign travel.
"It has become toxic when in reality anyone who is going to be travelling abroad this year is either going to be fully vaccinated or have a negative Covid test. An airplane is probably going to be one of the safest places you can be."
How foreign travel has been reduced to "bucket and spade" trips
"We have a very diverse population with so many people who live here and this is not their place of birth. There are many Irish people abroad and there's the 'visiting friends and relatives market, so that is massive that those people cannot connect or see each other," he said.
"That is beyond cruel. That to me is pretty essential. And remember, travel is also business and corporate."
The impact of the pandemic on business
Asked how his business has been impacted, he said: "As a business, our losses are heading towards €2m. That's after the subsidies have come in. They're the scale of the losses we're talking about.
"Massive damage has been done to consumer confidence and in terms of confidence in the political system.
"If this pandemic has guaranteed anything, it has guaranteed the biggest Sinn Féin landslide in the next general election. We are going to see a massive protest vote at the ineptitude of the Government."
On the mental health of people in the private sector, he added: "We are devastated and worn out. Our staff are at their wits' end. I have never seen such levels of anxiety and depression. They are asking, are we ever getting out of this?"
---