Updated 3 February 2022
Booking a last-minute sun holiday while battling the winter elements makes as much sense as packing your factor 50, so let Click & Go do all the hard work for you.
Not only do we have the best deals in the best holiday locations, but our deal finder will make selecting the ideal trip for you as easy-breezy as the warm air on those Mediterranean beaches.
Our intuitive holiday deal finder will find you the best holiday deals by searching a variety of destinations in a single search. And to get your wanderlust well and truly piqued, we've chosen four of our top sun destinations to give you a little idea of what could await you in early 2022.
Last minute holidays to Lanzarote
The premier choice for holidaymakers to this volcanic island is the resort of Puerto del Carmen, due mainly to its 4km stretch of sandy beaches and clear water. We've picked out three top options for a sunny sojourn in the resort filled with sizzling seafood restaurants and traditional bodegas.
Costa Sal Aparthotal
This perfectly situated 4-star complex, set amongst tranquil gardens, is an excellent option for a self-catering seven-night stay. Travelling on 31st March will set you back just €569 per person sharing.
Beatriz Playa & Spa Hotel
For a half board holiday departing on 27th February, this stunning 4-star resort has a seafront location in Matagorda, just 5km from the centre of Puerto del Carmen. The added bonus of the spa and wellness centre makes this the ideal way to unwind from the stresses of the past year. Seven nights here can be yours for just €649pp.
Vik San Antonio
With privileged access to the sandy beach of Los Pocillos, the 4-star resort ticks all the boxes for young and old, families and singles. Choose from day activities and entertainment programs or simply relax in the saltwater pool and sauna. A week-long stay in VIK San Antonio Hotel from March 31st is €769pp per person sharing.
Gran Canaria
The peaceful port resort of Puerto Rico is the perfect choice for a relaxing last minute break. The laid back atmosphere and sandy beaches make this a firm favourite for water sport enthusiasts while the restaurants provide the best of local and international cooking.
Stay at the 3-star Riosol resort on a self-catering basis for seven nights for just €579 per person departing on March 22nd and enjoy breathtaking views of the harbour as you enjoy your morning coffee on the balcony.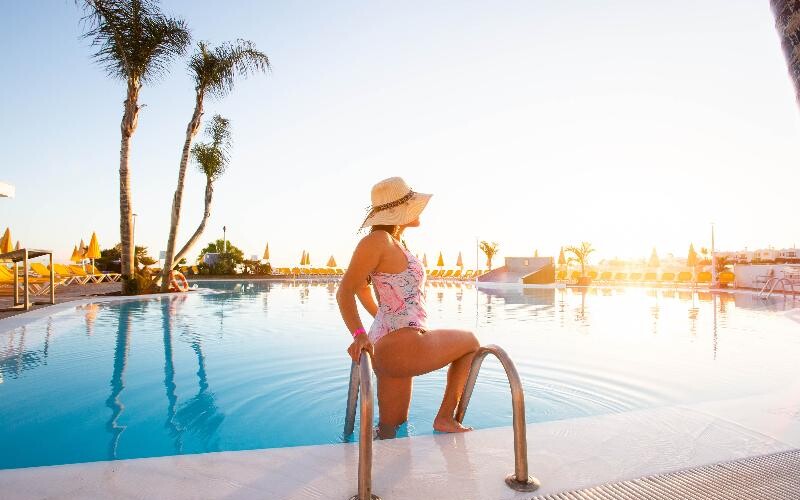 Last minute holidays to Tenerife
Renowned for its facilities and vibrant nightlife, Playa de las Americas is a guaranteed good time. The largest resort on the island has it all, from water sports and shopping during the day to hitting the Veronicas strip when the sun goes down.
Stay at the 3 star Palm Beach Tenerife on a self-catering basis for seven nights for just €559 per person.
Nestled on the main beach, the resort is not only a stone's throw from all the cafes, shops and bars but it's only 15km from the airport with easy access to top attractions such as El Teide, Spain's highest point, the coastal town of Los Gigantes and the mountainous Masca Village.
Last minute holidays to Fuerteventura
Born of a fishing tradition, the laid back resort of Corralejo is an idyllic blend of lazy beach days and fun-filled evenings. Stay at the 3-star Oasis Dunas on a self-catering basis for only €389 per person sharing if you are quick enough to have your bags backed for 11th January. Encircled by sand dunes, the town is famed for windsurfing and kiteboarding so now might be the time to take up that new hobby. Or if you fancy something a bit more sedate take a boat trip to nearby Lanzarote or Isla de Lobos.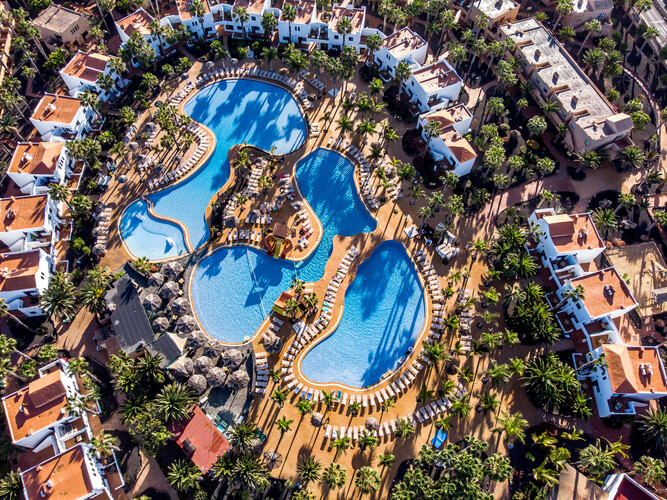 These are just some of our tips for a last-minute escape to the sun after the dreary Irish winter but there are hundreds more options available through our holiday deal finder.
Just enter your preferred departure day and let us do the work for you, the only thing you'll have to do for yourself is secure your own sun lounger and seat at the pool bar.