Autumn time is a wonderful time to getaway on a fabulous sun holiday for many reasons. With quieter resorts, beautiful weather and excellent value for money, what's not to love! If you're planning a trip this Autumn, but you're not sure where to go, then keep on reading, as we are about to take you through our top Autumn Sun Destinations to inspire your next Holiday.
1. The Algarve
The Algarve is known as Europe's most famous secret. This incredible destination is hugely popular year after year for its magnificent beaches, its cuisine, its culture, its history, and its friendly welcome. The Algarve is made up of 16 municipalities, each of which is home to an array of resorts, all with their own charm and identity.
While Praia do Vau, Carvoeiro and Alvor are popular destinations from Ireland, it is Albufeira which is top for sure. Albufeira is hugely popular with families and holidaymakers alike. It is known for its incredible beaches, gorgeous streets and its towering cliffs. A relaxed resort during the day, Albufeira is lively at night and throughout you will find plenty of bars and restaurants to enjoy, every day of your holiday. Outside of Albufeira, you can explore and enjoy 300km of coastline and find hidden gems every step of the way.
If you visit the Algarve, we highly recommend you visit some of the incredible cliff and cave beaches and also some of the regions charming towns. The more you explore, the more opportunities you will have to take advantage of the scenery, the walking trails, history, culture and so much more. Flight time to the Algarve is approximately 2 hours and 55 minutes from Ireland.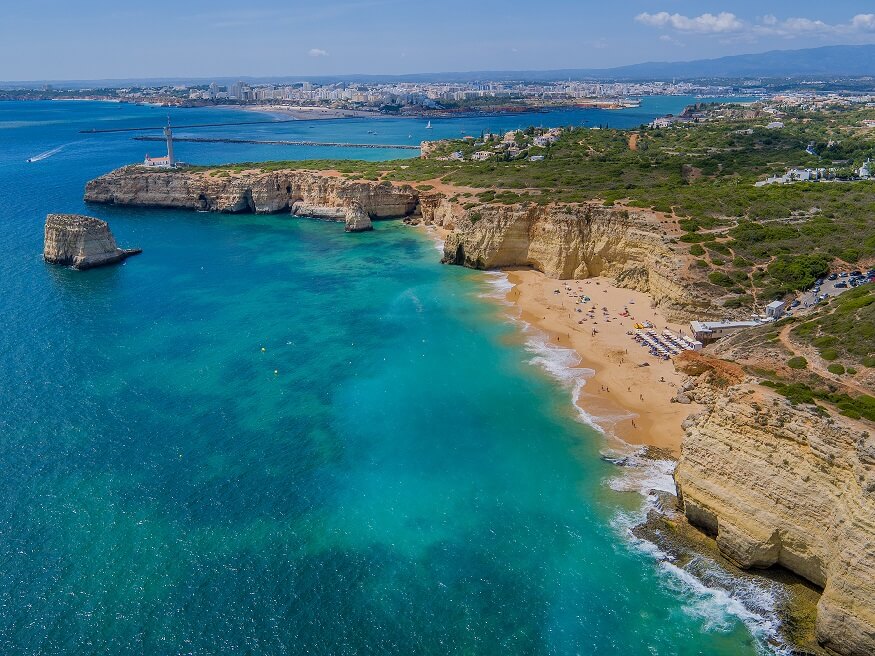 2. Costa del Sol
The Costa Del Sol in Spain is home to 103 towns and villages, all waiting to be explored. With beautiful beaches, stunning landscapes, wonderful culture, delicious food and so much more, Costa Del Sol is truly a destination with something for everyone. Popular resort towns include its capital Malaga, Marbella, Nerja and Torremolinos. If you are looking for best value and a lively resort, Torremolinos and Benalmadena are the resorts for you. If you are seeking glamour, luxury and perhaps some chic beach clubs, Marbella needs to be on your bucket list. Or perhaps you'd like a laid back escape, then you must check out Nerja. For those who hope to take in some culture, we highly recommend you visit Malaga, the regions capital city. Flight time to the Costa Del Sol is approximately 3 hours from Ireland.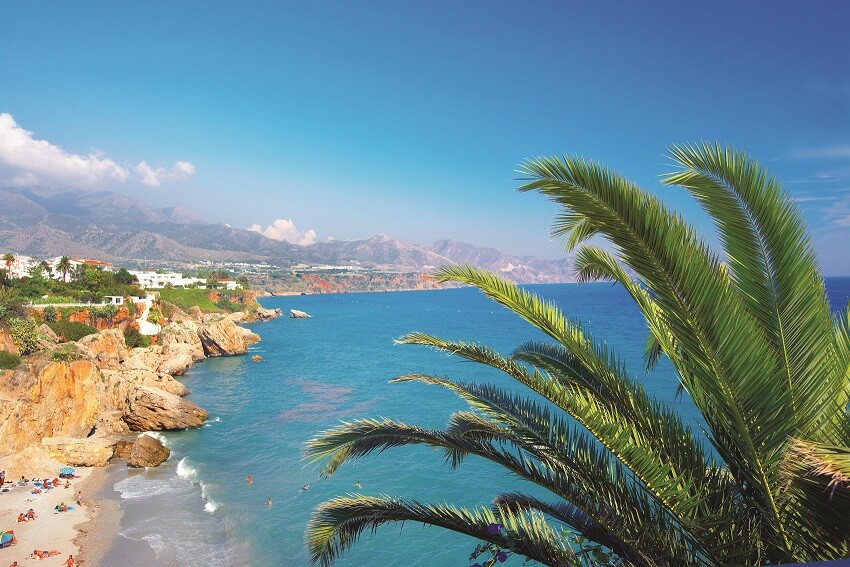 3. Majorca
Beautiful Majorca is a firm favourite with families, couples, and holiday makers alike. One of the Balearic Islands, Majorca is surrounded by the stunning Mediterranean Sea and each of its resorts will give you plenty of opportunities to relax and unwind alongside of it in the glorious sunshine. For a small island, Majorca really has a resort town for everyone. For livelier surroundings, Santa Ponsa and Magaluf come out on top. Cala D'or is another popular resort town with families and is home to stunning beaches, clifftops, and yacht dotted marinas. We also highly recommend a visit to the Balearic Island's capital city, Palma. This stunning city is home to fantastic galleries, historic buildings and delicious dining options.
To summarise on this fantastic destination, Majorca truly is a wonderful island with so much to see and do, whether you choose to relax in the sun, take in spectacular sunsets, visit local lighthouses or venture into hidden caves. There is something for everyone. Flight time to the Majorca is approximately 2 hours and 40 minutes from Ireland.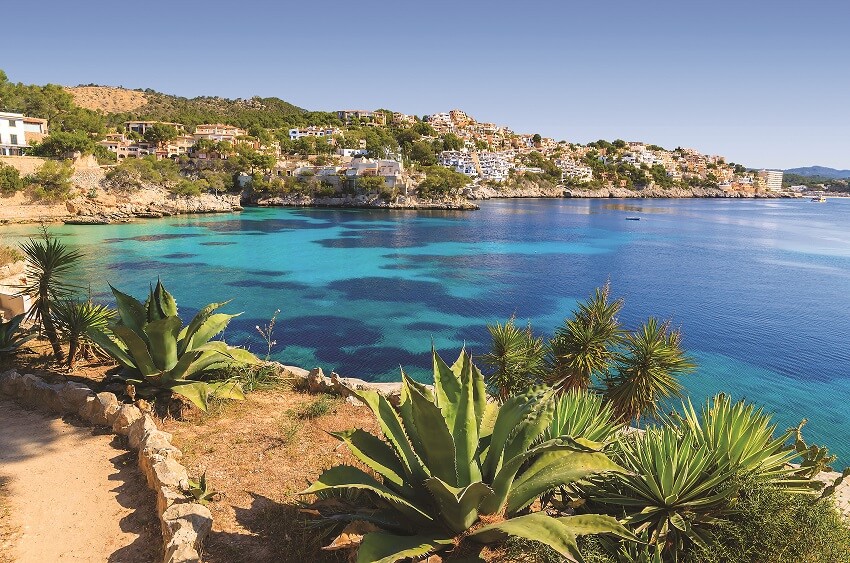 4. Canary Islands
We've bunched the ever-popular Canary Islands into one group here, but they really deserve a blog post all on their own! The Canary Islands are always a number one destination year in, year out for Irish holiday makers because of their fantastic year-round sunshine, gorgeous beaches and excellent value for money. While there are ten Canary Islands in total, there are four key islands to consider for your holidays, all of which would be perfect for an Autumn escape.
Gran Canaria is a beautiful island that offers breath-taking mountain lined resorts that are nestled between the mountains and the ocean. Puerto Rico and Mogan are always popular resorts alongside of the livelier Playa Del Ingles and Maspalomas. Tenerife is known for its beautiful black sand beaches and being the island of a thousand experiences. From impressive volcanos to lush forests, thrilling water parks and so much more, you will be spoilt for choice in Tenerife if you so choose.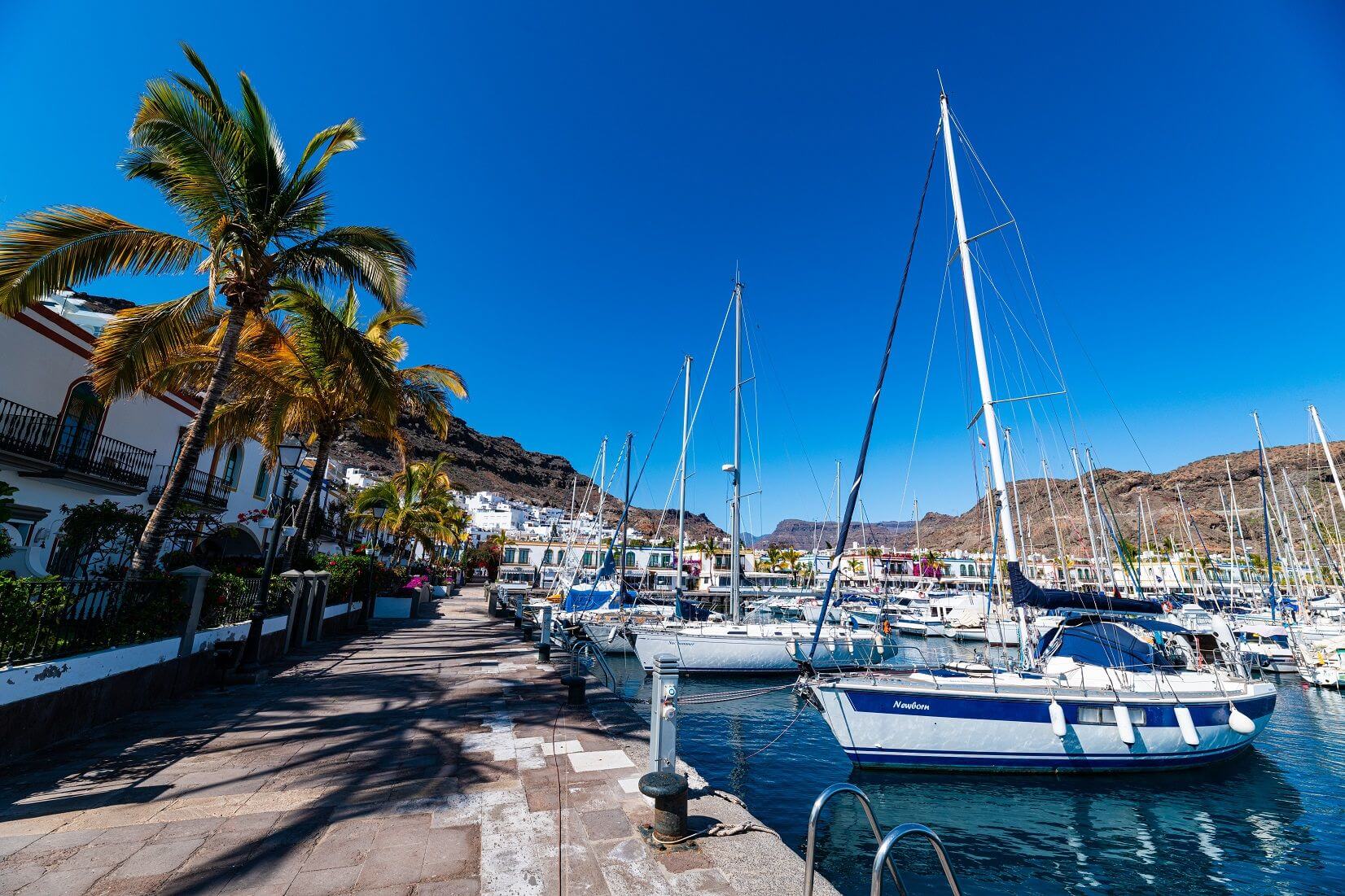 Lanzarote, the eastern most Canary Island is a more laid-back island and is hugely popular with every type of holiday maker. With fantastic resort towns such as Puerto Del Carmen, Playa Blanca and Costa Teguise, all of which have stunning beaches, excellent dining, and brilliant shopping, what's not to love! The island is also famous for its volcanic landscape and its excellent water sports such as surfing on Famara Beach on the Northwest of the Island. The beaches of Lanzarote are also brilliant for families with very young children, making it very popular with Irish holidaymakers.
Finally, Fuerteventura is known as the quietest of the Canary Islands but this is a compliment for sure! Heavenly white, golden sand beaches and crystal-clear waters await you in this beautiful destination. Fuerteventura is actually the oldest of the Canary Islands and it began to rise from the ocean 22 million years ago. The island's main resort is Corralejo which is a gorgeous town and the perfect base to explore all that the island has to offer. Flight times to the Canary Islands are all around 3.5-4 hours.
5. Dubrovnik
Dubrovnik is known as one of the most beautiful cities in the world. Bathed in a sea of sun, this gorgeous region encompasses so much more than just the city and is known as the Dubrovnik Riviera. Home to a wonderful mild Mediterranean climate that enjoys more than 250 sunny days a year, Dubrovnik's swimming season runs until late October as the climate is still quite warm into the Autumn/Winter season. The city of Dubrovnik itself is the most famous attraction in the region and within its stone fortress walls, you will find yourself lost in its charm, its wonder and its culture. The city dates back to somewhere between 6000 and 2000 BC, meaning you're right in the heart of endless history to explore and enjoy. Outside of the city however, you will also find beautiful resort hotels to have as the base for your well-deserved breakaway, many of which offer breath-taking sea views. Flight time to the Dubrovnik is approximately 3 hours from Ireland.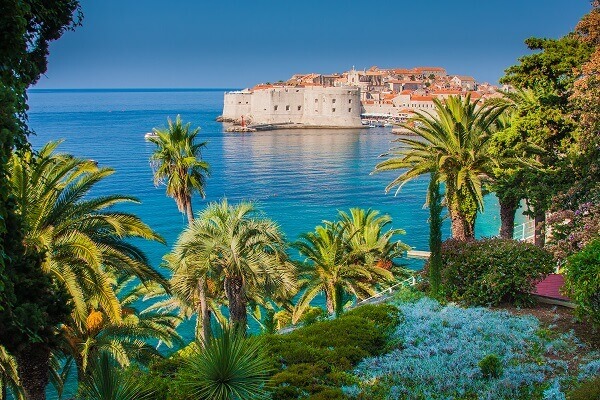 6. Corfu
Corfu is a stunning Greek island that is home to beautiful beaches and coastlines, as well as a rich multi-cultural heritage and history. Its crystal-clear seas, excellent weather and its stunning landscape makes it a very popular holiday destination, year-round. Over the centuries, Corfu was dominated by the French, Venetians and the British, all of which have influenced the culture that exists on the island today. While there, be sure to visit the preserved Old Town of Corfu which is a UNESCO World Heritage Site. Corfu is the perfect Grecian Island if you're seeking a relaxing, sun escape where you can enjoy rich history and culture as well. Flight time to the Corfu is approximately 3 hours and 45 minutes from Ireland.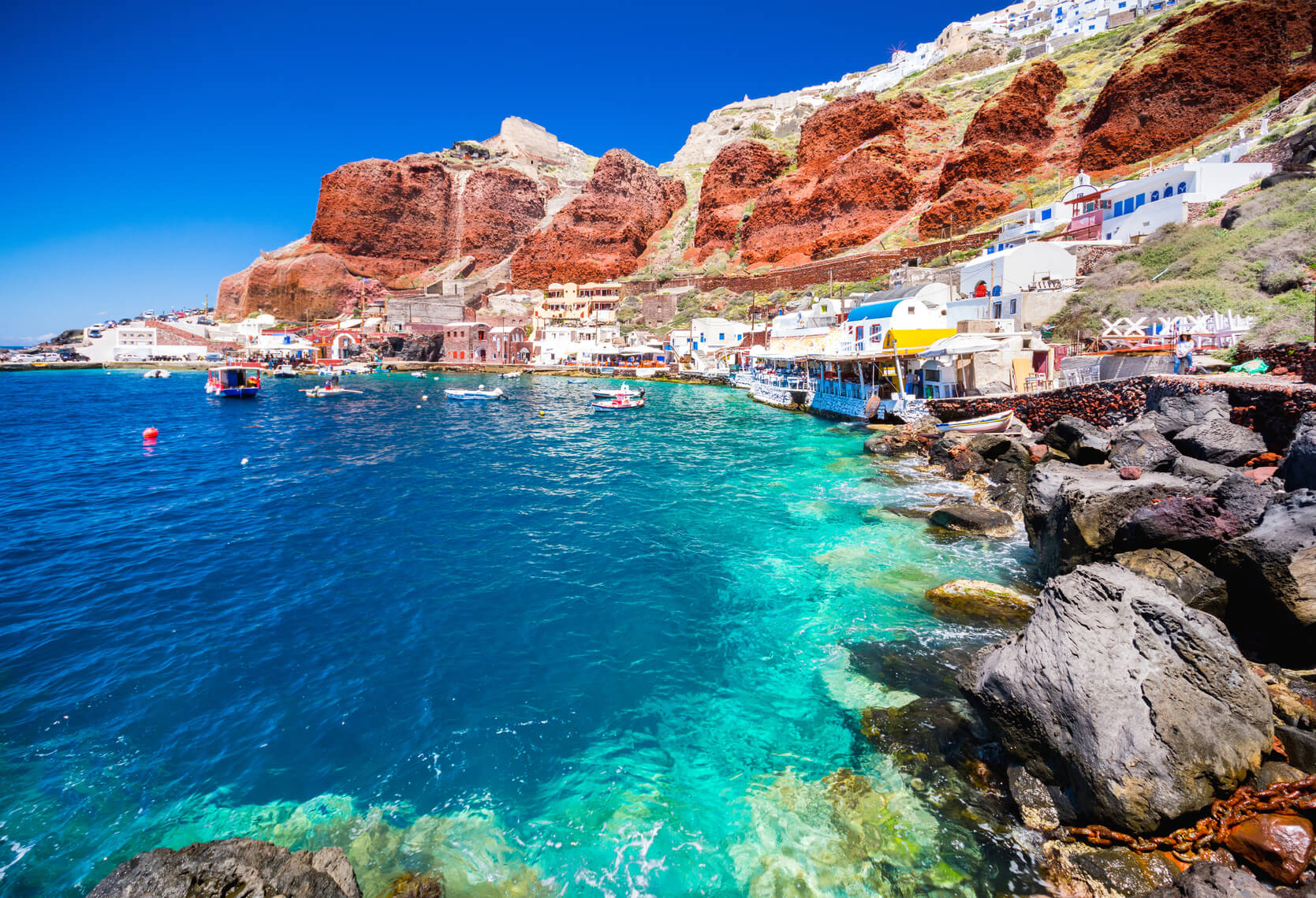 7. Kusadasi
Kusadasi, located in Turkey is our final top autumn sun destination for 2022 and this fantastic beach resort town offers visitors an unforgettable holiday. Kusadasi enjoys a typical Mediterranean climate, with 300 days of sunshine a year, hot summers and mild winters. The beach is enjoyed by all who visit, or if you prefer to immerse yourself in some history, there is lots to enjoy as well including visiting these historical sites: Ephesus, Goddess Artemis, Temple of Artemis, Didyma, Seven Sleepers and so much more. For families there is also endless fun to enjoy with an array of attractions including boat trips, safari tours, aqua parks and so much more. Kusadasi is also known for its shopping, so you will have plenty of opportunities to treat yourself! Flight time to the Kusadasi is approximately 4 hours and 25 minutes from Ireland.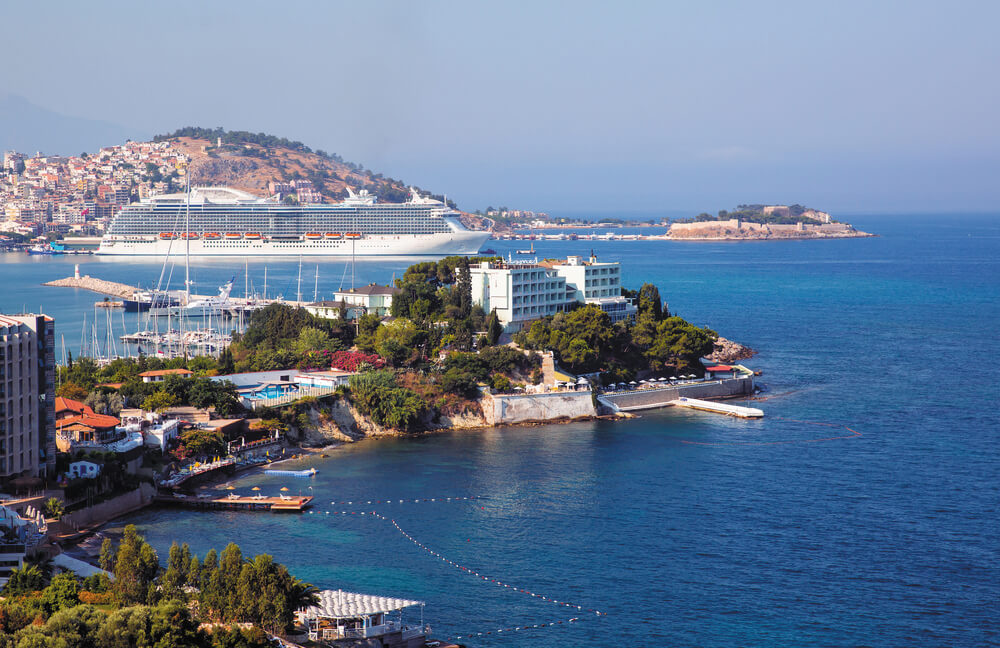 So, there you have it, if you're planning a holiday for later this year, now is the time to think about booking as the prices are good and the choice fantastic! Check out our website for the best autumn escapes here.