Located on the East Coast of the USA, Philadelphia is a charming, historic, modern city that offers so much for visitors to enjoy. From excellent shopping, historic sights, epic art museums and a fanatical sports scene, it has something for everyone. As a tourist from Ireland visiting for the first time, you will find this city is easily walkable and has a lot to offer.
If you're planning your next getaway and are thinking of going on a US city break, here are 5 reasons to visit Philadelphia.
1. Home of American History
Philadelphia is the city that tells America's story in a way that no other place can match. During your visit, be sure to embrace the city's historic significance as you explore America's 'most historic square mile'. Here you will find Independence Hall, which is a UNESCO World Heritage Site. First opened in 1753, Independence Hall is the place where both the Declaration of Independence and the US Constitution were signed. Across the street, you will find the impressive Liberty Bell, a symbol of America's freedom and independence which once lived at the steeple of Independence Hall.
The Museum of the American Revolution is home to immersive and interactive exhibits which will take you through Philadelphia's pivotal role in the American Revolution. Lastly, another fantastic place to visit is the National Constitution Center which is home to an array of permanent exhibits that center around the U.S. Constitution, the Civil War and the 19th Amendment.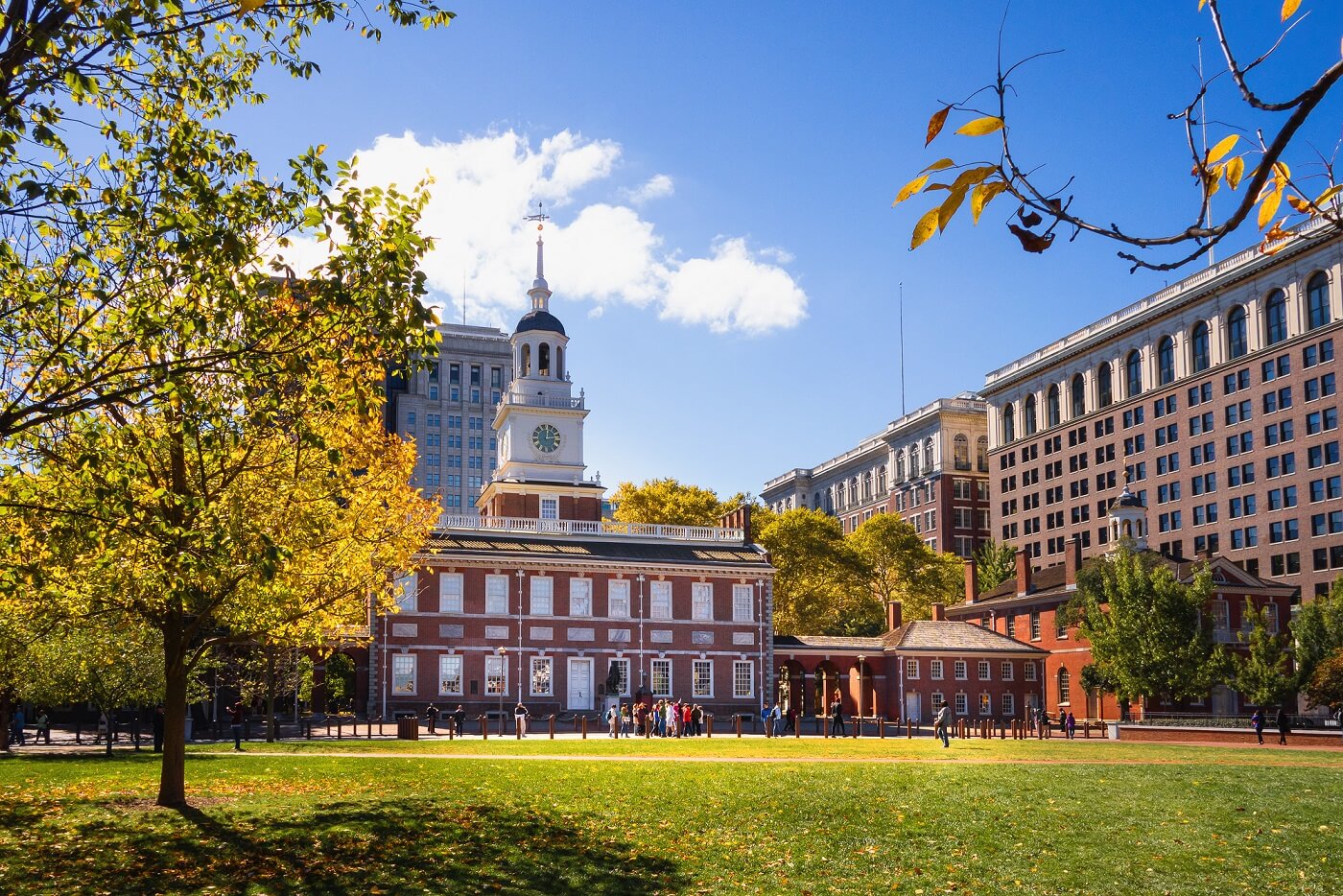 2. Tax Free Shopping
Hands up if you love to shop! The USA is beloved for Irish holidaymakers who enjoy shopping on their holidays. Philadelphia is a real gem for shopping as you can enjoy tax-free shopping on clothes and shoes! The city is home to a huge array of independent stores and shopping malls. Shop from chic boutiques and national retailers along with Rittenhouse Row or head to Fashion District Philadelphia, a massive shopping mall packed with flagship brands and designer outlets that span three city blocks.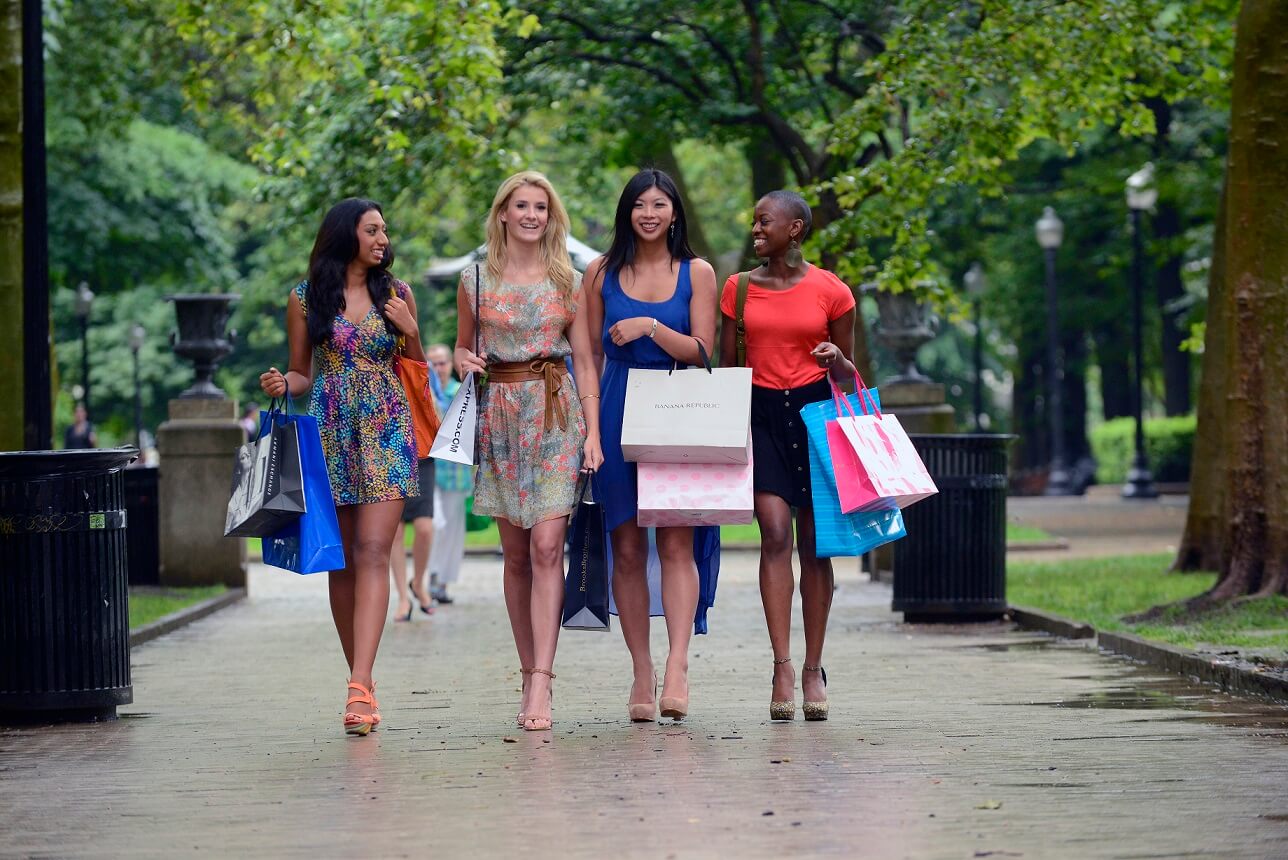 3. Murals and Museums
Did you know that Philadelphia is known as the 'Mural Capital of the World?' The city is home to over 4,000 murals which are just waiting to be discovered and enjoyed by you on your trip! Each mural tells a story, while offering a flavour and point of view of the neighbourhood where it resides. This makes them so beloved by locals. If you wish to explore even more art on your trip, the Philadelphia Museum of Art is home to over 225,000 items, a collection spanning 2,000 years. This museum is also home to the famous Rocky Steps so be sure to wear your runners and get sprinting up to the entrance when you visit! The Barnes Foundation is another must visit. This collection is known as the world's finest private collection of art, specifically French-modern art and post-impressionist paintings.
At Philadelphia's Magic Gardens, you will get to lose yourself in a maze of mosaics and at the Pennsylvania Academy of the Fine Arts (PAFA), America's oldest art museum, you will discover some of America's most treasured art.
4. Incredible Culinary Scene
Sampling and exploring a city's culinary scene when you are on holidays has to be one of the most exciting experiences you can enjoy and in Philadelphia, you won't be disappointed! First on your list needs to be a Philly cheesesteak, the city's trademark sandwich. The cheesesteak is a mouth-watering masterpiece of tender pieces of beef combined with melted cheesy goodness on a fresh Italian roll. Aside from this cheesy delight, Philadelphia offers an exceptional selection of restaurants, cafes, and food markets with something for everyone. From Thai and Mexican, to Italian and Polish, the choices are endless. A visit to the historic Reading Terminal Market is also a must. Here you will find over 80 local vendors, offering all sorts of fresh, delicious delights in a National Historic Landmark building.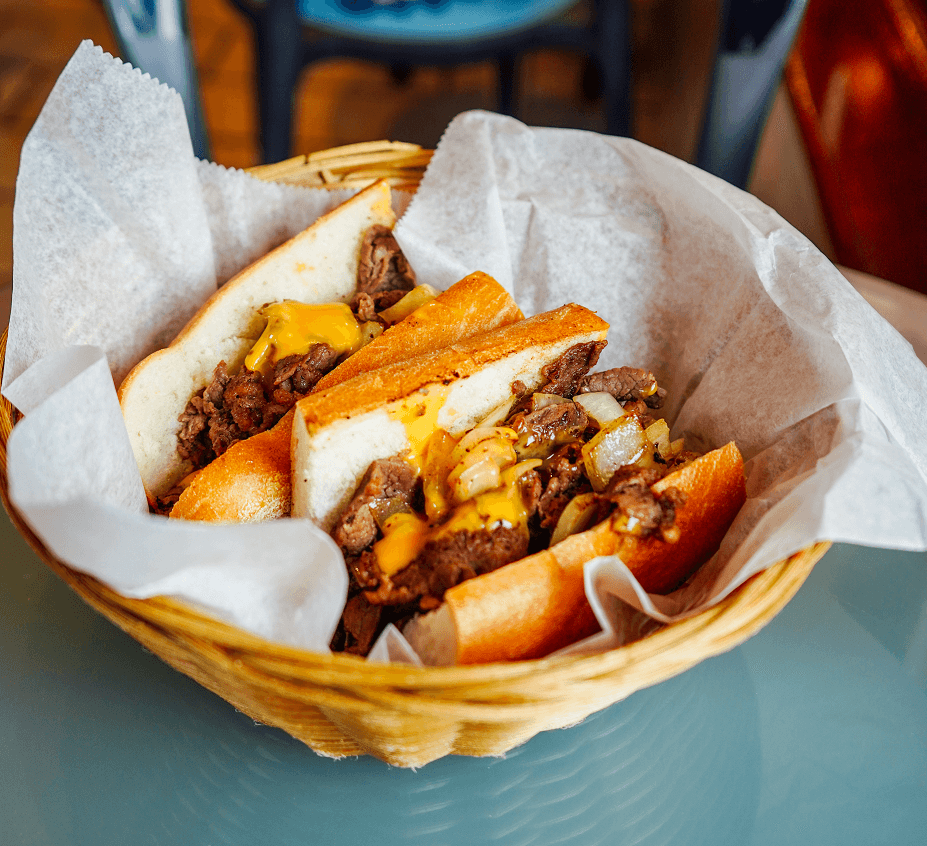 5. City of Neighbourhoods
One of the really great things about Philadelphia is that the city is lived in and loved by its locals, just as much as its visitors. A huge part of this love is centered around the city's neighbourhoods. Each has its own unique flair, with murals, restaurants, and experiences that are heavily influenced by the cultures of the world. These neighbourhoods are truly worth exploring during your trip. Some popular neighbourhoods to visit include South Philadelphia which is home to hip cafes and locally owned boutiques, along with the Italian Market – America's largest and oldest continuously operated open-air marketplace. Visit the restaurant, bars and artisan storefronts of the once-industrial River Wards neighbourhoods – Fishtown and Northern Liberties or why not enjoy some Polish cuisine in Port Richmond.
If Caribbean and soul food flavours tickle your tastebuds, check out West Philadelphia, known for its global cuisine also home to prestigious university campuses including University of Pennsylvania and Drexel University. Rittenhouse Square is a picturesque neighbourhood to visit, while Washington Square West and the Gayborhood are must visit destinations for the LGBTQ+ community with a large selection of restaurants, bars and clubs.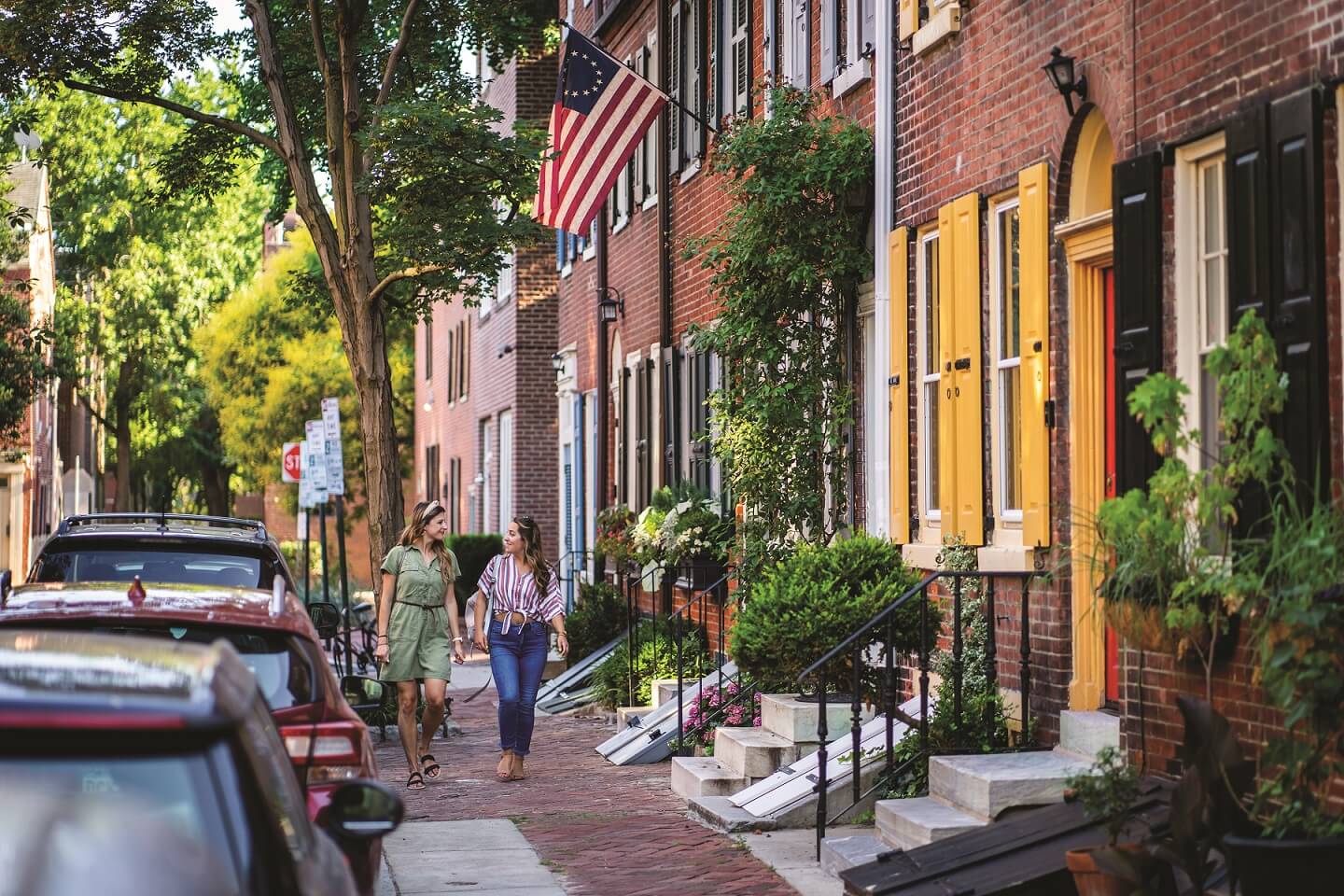 So much more!
The list of things to do in Philadelphia truly is endless and in addition to all of the wonderful attractions we've mentioned above, there are even more things you can enjoy on your trip. From exploring 10,000 acres of park lands to getting that perfect selfie at Robert Indiana's LOVE sculpture in LOVE Park to exploring the gorgeous Elfreth's Alley, America's oldest continuously inhabited residential street to visiting the Betsy Ross House where the first American flag was sewn. The list goes on and on!
If you're a first-time visitor, it is also worth considering a hop on/off bus tour for your first day in the city so that you can get a real feel for the layout, its attractions and what you would like to enjoy during your trip.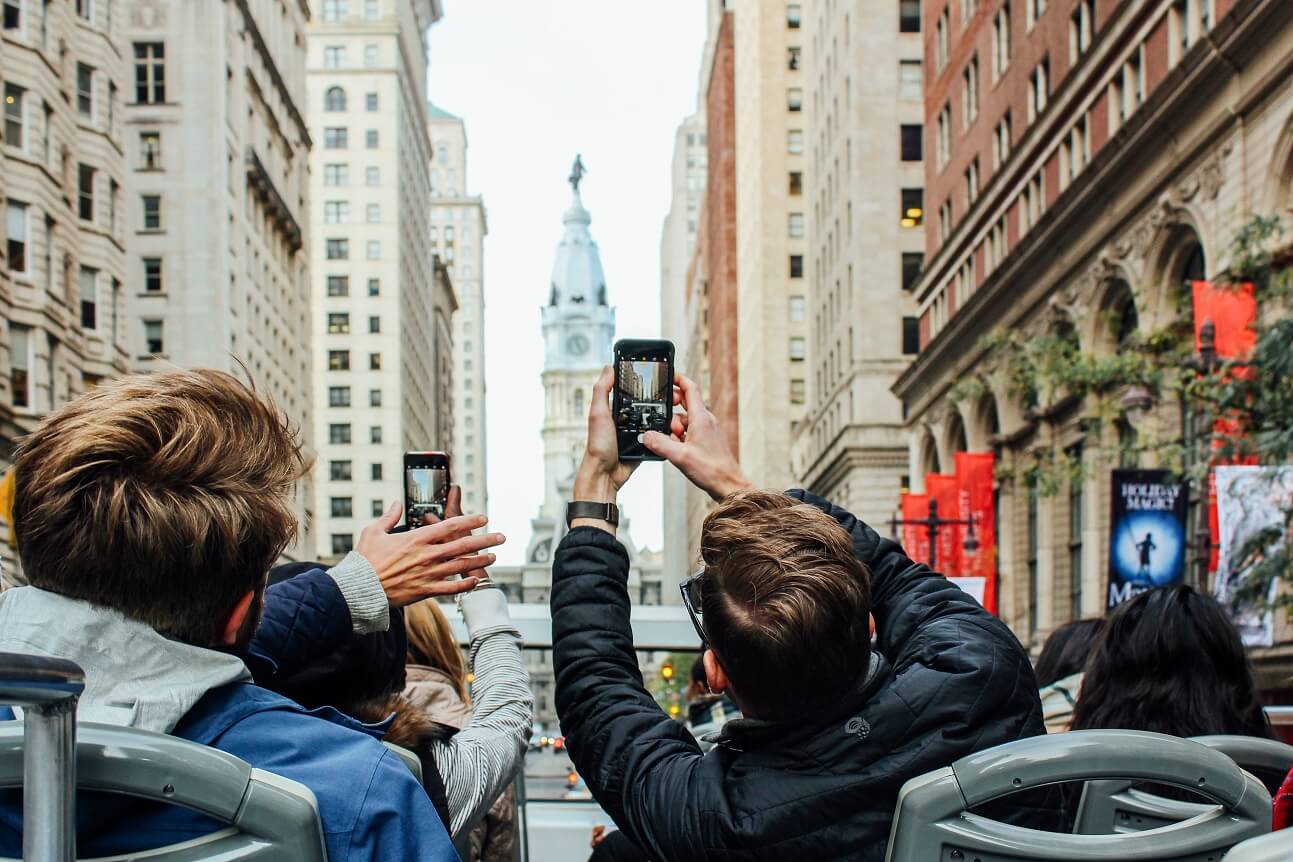 For more information on holidays to Philadelphia, you can visit our website here. Alternatively, you can speak to our USA Travel Experts on 01-6995329. We are open seven days a week to help you plan an exciting city break to Philadelphia. As the locals say, you will come for Philadelphia, but stay for Philly.