Prague Christmas Markets: Where to stay & when to go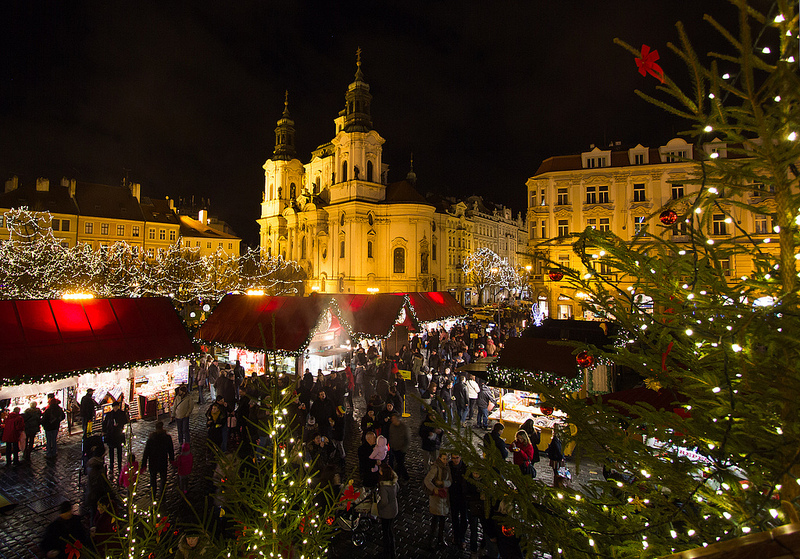 Our Christmas Market city breaks have been selling like selection boxes on Christmas Eve, and as ever, Prague is one of the most popular destinations. A lot of people have been contacting us asking about the exact location of the Prague Christmas markets this winter and which hotels are the closest, so if you're interested, here's the lie of the land.
There are two main Christmas Markets in Prague, both centrally located and within a 10 minute walk of each other:
Old Town Square (open 29 Nov – 01 Jan; 10am-10pm)
Wenceslas Square (open 29 Nov – 01 Jan; 10am-10pm)
There are also two smaller markets in Republic Square and Havelske Trziste.
The following map shows the location of the markets and also a selection of the closest hotels to each one (all within 10 minutes' walk of either Old Town Square or Wenceslas Square).
Check out our map for the best hotels to say in when visiting Prague's Christmas Markets.
As ever with hotels, if you want to stay slap bang in the middle of it all, you can expect to pay a little more. Note however that Prague has an excellent public transport system, so you can save a few koruna by staying a little further out and commuting by tram, bus or by foot.
Also note that while Aer Lingus has daily flights to Prague from Dublin you can usually save by avoiding travel at weekends (at the moment the cheapest flights to Prague are on Tuesdays and Wednesdays).
So if you're all ready to book your Yuletide getaway to the Prague Christmas markets, check out the great package deals we have on ClickandGo.com, all including flights and a choice of hotels.
And as they say in Prague, "Veselé Vánoce!"
---