ClickandGo's Stephen L. recently returned relaxed and rested from a holiday in north-eastern Spain – ready to throw himself back into hectic office life here in Dublin. But enough about work, here's how he got on:
Cambrils: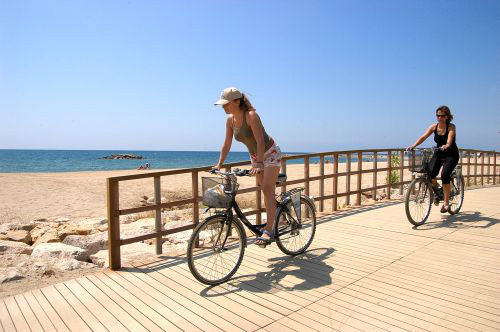 "I stayed in a lovely, contemporary 4* hotel called the Estival Centurion Playa. Located right on the main beach promenade, it's roughly a 25 minute walk into Cambrils town centre. Cambrils is a really nice, quaint town with small squares at its centre and loads of little side streets leading off them. There are plenty of good restaurants and a couple of bars all within a few minutes walk from a  scenic marina. If you prefer to take public transport, the public bus departs from the marina and its route runs parallel to the beach where the majority of hotels are located, such as the Estival Centurion, Best Cambrils, Pins Platja, Best Maritim and Cesar Augustus (all walking distance to the spotless beach). The bus stops outside most hotels, costs approx €1.50 pp and takes no more than 10 minutes to reach the edge of Salou".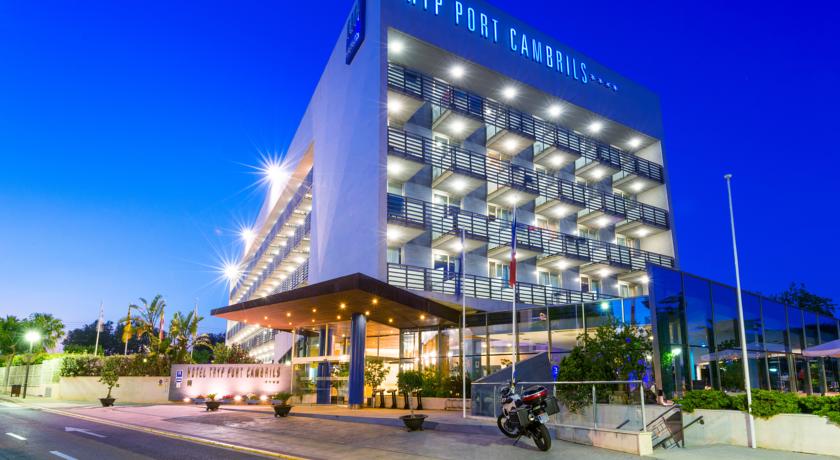 "If you're looking for the best of both worlds, namely the solitude of Cambrils combined with the liveliness of Salou – then the Best Cambrils and Pins Platja hotels, which are smack bang in the middle of the two resorts, are a fantastic choice. Even better, directly across the road you'll find 3 excellent pubs called The Rugby Tavern, Mucky Duck and Molly Malones all doing good pub grub, showing sporting events on big screens and offering live music during the summer months. While this is an ideal location for families and couples, hotels such as the TRYP Port Cambrils, owned by the Melia hotel group, with a fantastic location 5/10 mins walk from both the centre and the beach area, is a sophisticated choice".
Salou: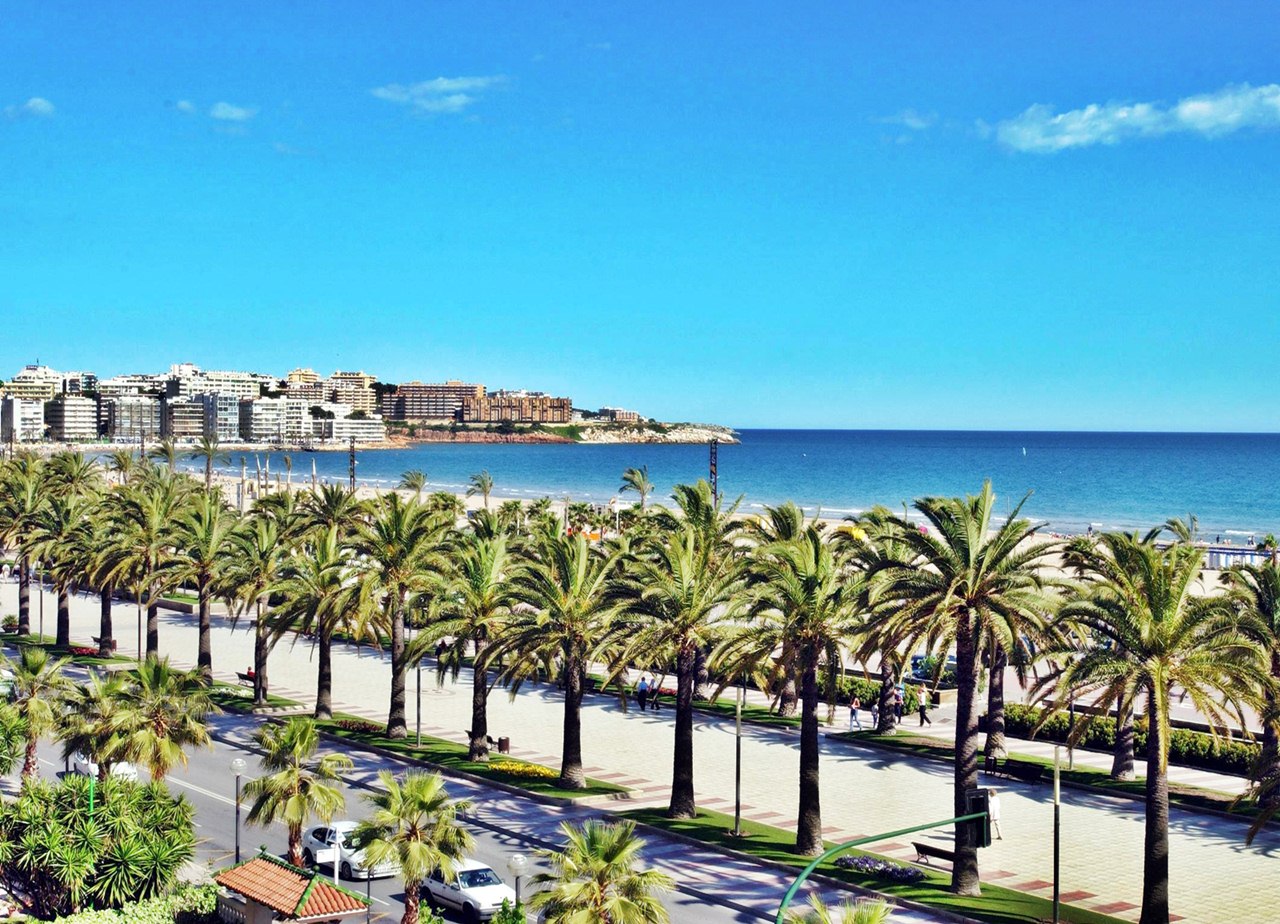 "Where Cambrils ends, Salou starts. They literally blend straight into each other. Salou is definitely the busier of the two resorts, with a lot more shops, restaurants, bars and nightclubs. During my stay it was relatively quiet, as it was the end of October but most places were still open and still a bit of a buzz to the town without it being too hectic. Most hotels are no more than 10/15 mins walk from the centre. Again, this is a great choice for families and younger couples".
PortAventura Theme Park:
"Spain's largest theme park can be reached in 5/10 mintues by bus or taxi from Salou or 15/20 minutes from Cambrils, and has something for everybody – the little kids and the bigger kids"!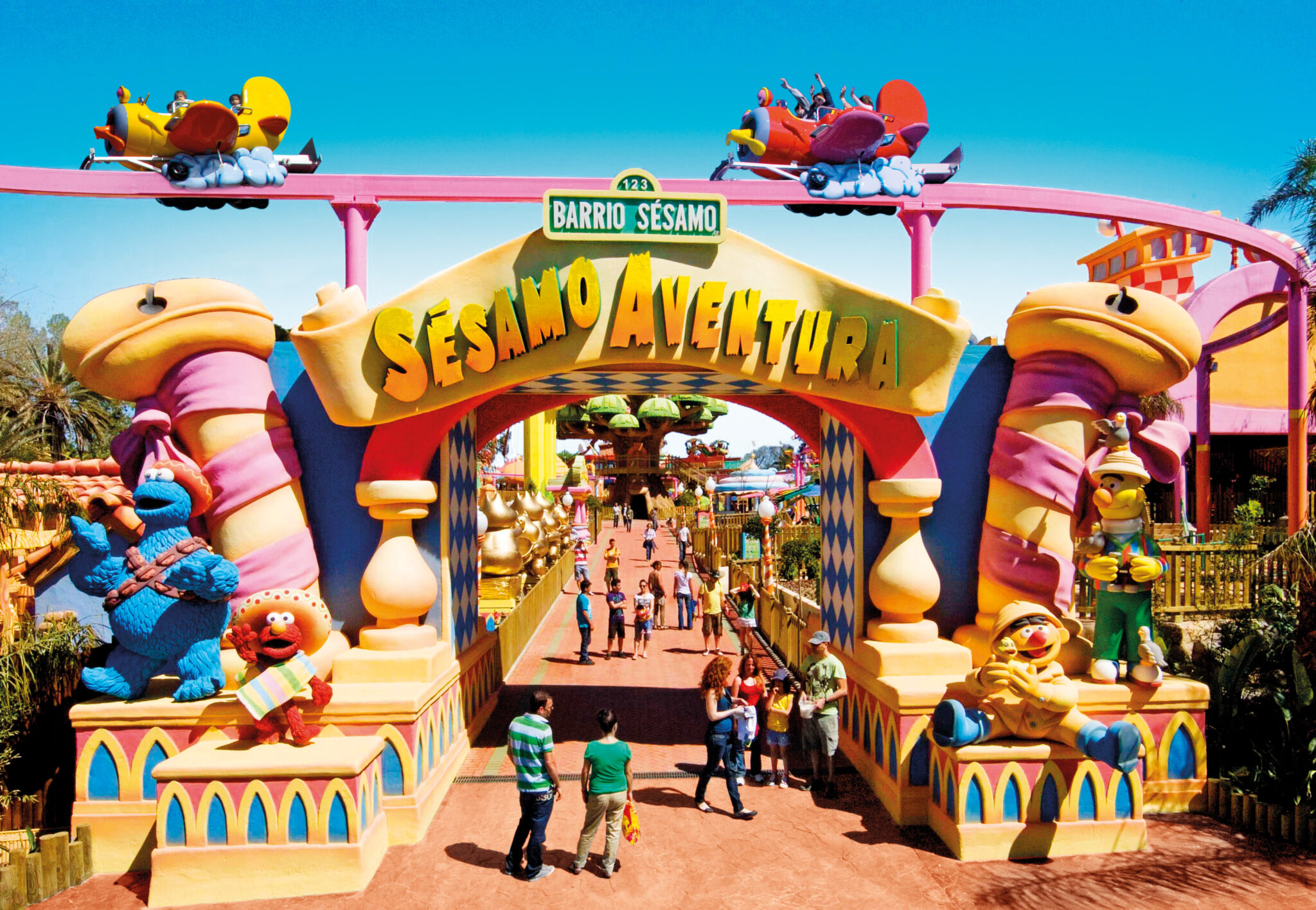 "The park can be broken down into 6 different themed areas (7 next year when Ferrari Land opens, which will be a fantastic addition) – Mediterrania, Polynesia, SesamoAventura, China, Mexico and Far West. Each area has the theme running through it with rides, shows, shops and food from that region".
"SesamoAventuro is a great area for younger kids (2 – 8 year olds), as the rides are very much aimed at them and it's full of ice cream shops, sweet shops and toy stalls. The other areas are more suitable for older kids and adults, as the rides are bigger and faster, but there are interactive shows in each area that are suitable for the whole family".
"When you first enter the park, I would recommend heading straight to the mini train station 2 minutes from the main entrance and hopping on the

toy steam train that runs slowly around the each zone of the park. This ride takes about 20 minutes and gives you a good glimpse of what's in each zone and the short distances between them. It shows you the park is not as big and daunting as the brochure might seem and makes it easier to plan your path through the park. Ferrari Land is set to open in late 2016 and will be spectacular when it's finished and a fantastic addition to the attractions on offer in PortAventura".
Tarragona: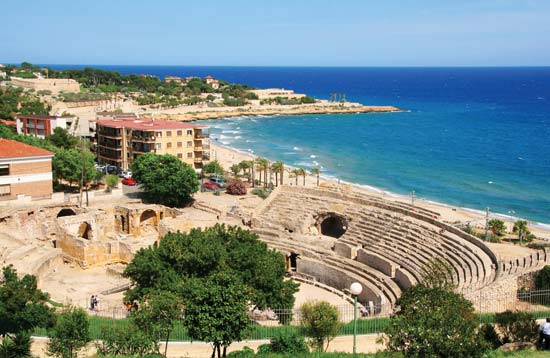 "An unmissable day-trip for anybody visiting  the Salou/Cambrils area – Tarragona is a good sized city, approximately  20/25 minutes from Salou by bus, which costs about €4 pp. Just before entering Tarragona you go through Pineda and pass an industrial zone, but don't let this put you off, as once you get beyond this and the port you get to the heart of the city. Head towards the seafront and you will find a maze of side streets, alleyways and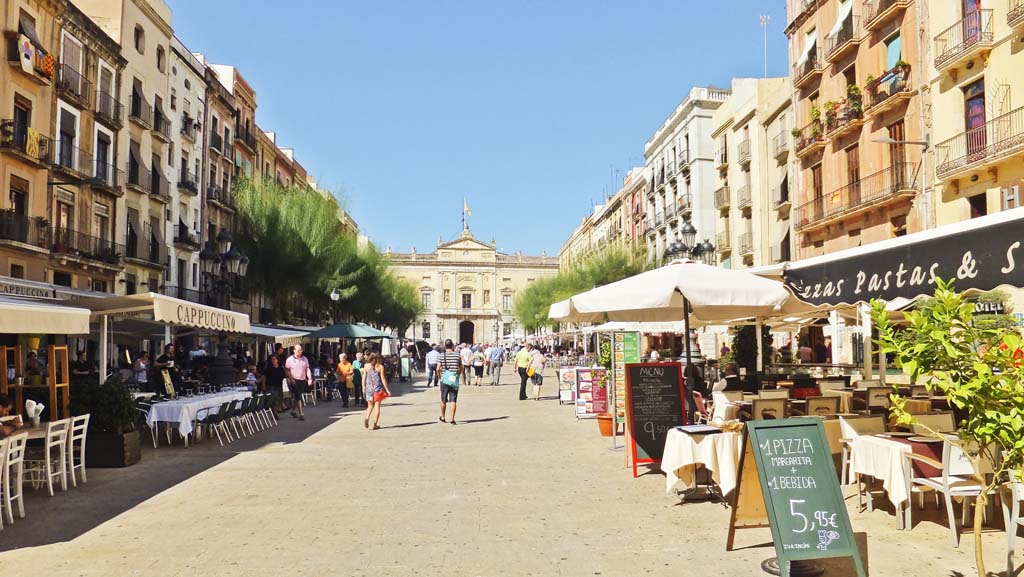 squares with loads of lovely restaurants, shops, markets and bars to explore. Go to the top of the town and you will come across a stunning amphitheatre, cathedral and Roman ruins all overlooking the  sea. It's a wonderful place to simply wander through the cobbled streets and enjoy the relaxed pace of  Spanish life".
Barcelona:
"The highlight of our trip was definitely Barcelona! We got the train from Cambrils to Barcelona and it took us about 1 hour and 15 mins. It's quite a nice train journey too, as the train goes right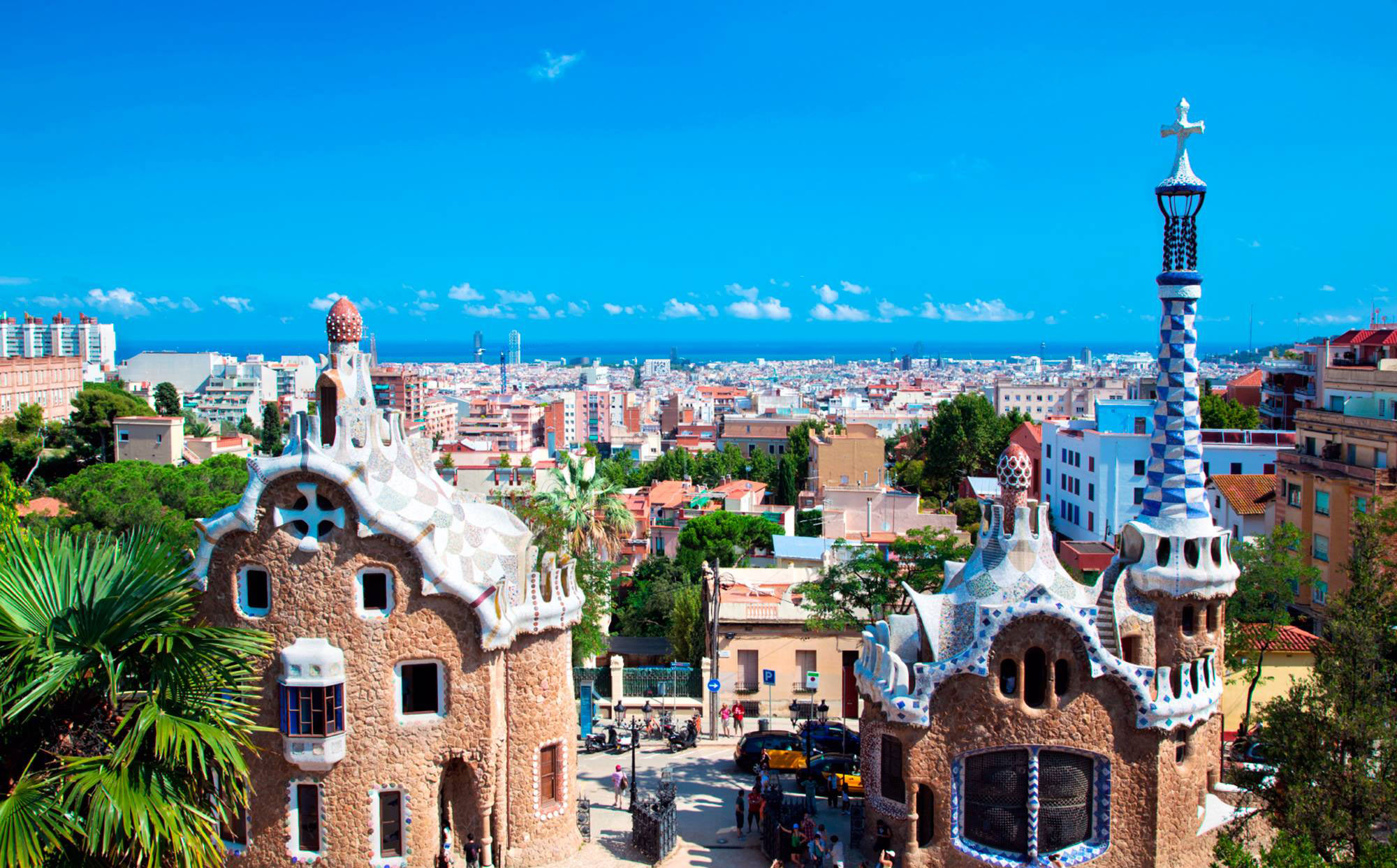 along the coast, passing through Tarragona, Sitges and Casteldefells, so you get some amazing views. The train left us at the main Barcelona Sants station which is about 10 minutes by bus/taxi/metro to Plaza Catalunya / 'Las Ramblas' – the tourist epicentre. There are so many different districts in Barcelona, everyone has their own preference, but my favourite area was the Gothic Quarter, which lies in between the two busy streets of Las Ramblas and Vía Laietana. It's full of alleyways and narrow side streets with shops, bars, restaurants, basilicas and cathedrals that lead from one to the other and suddenly open up into a lively square (like Plaza Reial). There are so many hotels in this area, it's hard to pick just a few but for location and value you can't beat Hotel Suizo, Hotel Gottico, Ilunion Almirante, Hotel Rialto and H10 Montcada Boutique. For a luxury stay, the Grand Hotel Central is a stunning property across the road from the Gothic quarter and while it might not be the cheapest option, it's worth the extra spend if you're looking for a special experience"!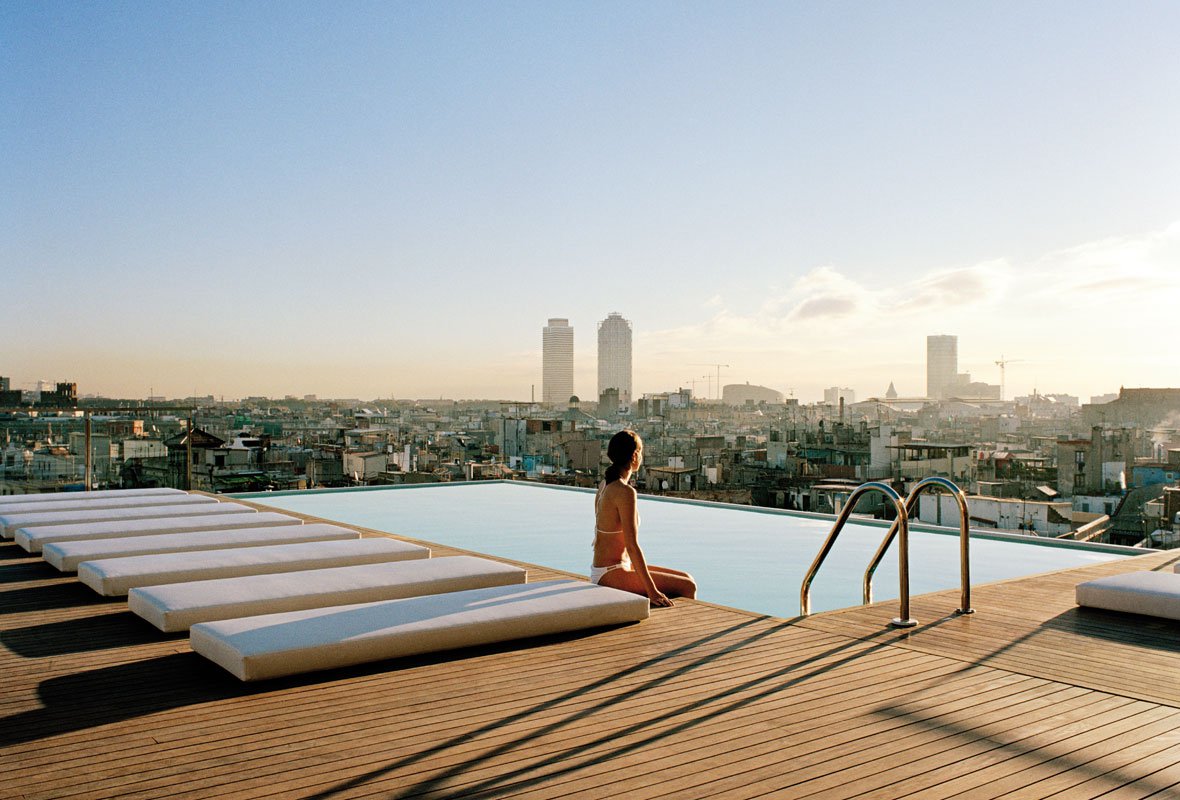 "While we were there we took a trip to Barcelona's football stadium, Camp Nou, which is located 20 minutes by metro from Plaza Catalunya.  The metro is very simple to navigate, take the green line (L3) and get off  at Les Corts for €3 return pp. The stadium and museum tour currently costs €25 per adult and €18 per child. It's a hugely popular tour for anybody visiting Barcelona, even if you're not a football fanatic! Barcelona has so much to offer, we didn't get to do as much as we wanted in just 2 days, but hopefully we'll return again some day…"
"A great bonus for us was the weather. For the time of year we were expecting a few good days and a few bad days – with temperatures in the high teens if we were lucky. But it was sunny from the time we arrived until the time we left, with temperatures averaging 22/23 degrees every day. It did get a little cool at night time but nothing too drastic and according to the locals,  it had been a fantastic October for sunshine"!
Getting there:
ClickandGo offers direct Aer Lingus flights from Dublin to Barcelona, with a flight time of approximately 2hrs & 15 mins. The transfer to Cambrils is roughly 1.5 hrs.
Accommodation:
Barcelona – Hotel Suizo , Grand Hotel Central (Luxury)
Cambrils –  Best Cambrils, TRYP Port Cambrils
If you've any questions about Stephen's holiday, leave a comment below or check out our destination pages for Salou, PortAventura, Cambrils and Barcelona.