Yes, we've been there – see our Crete Holiday Guide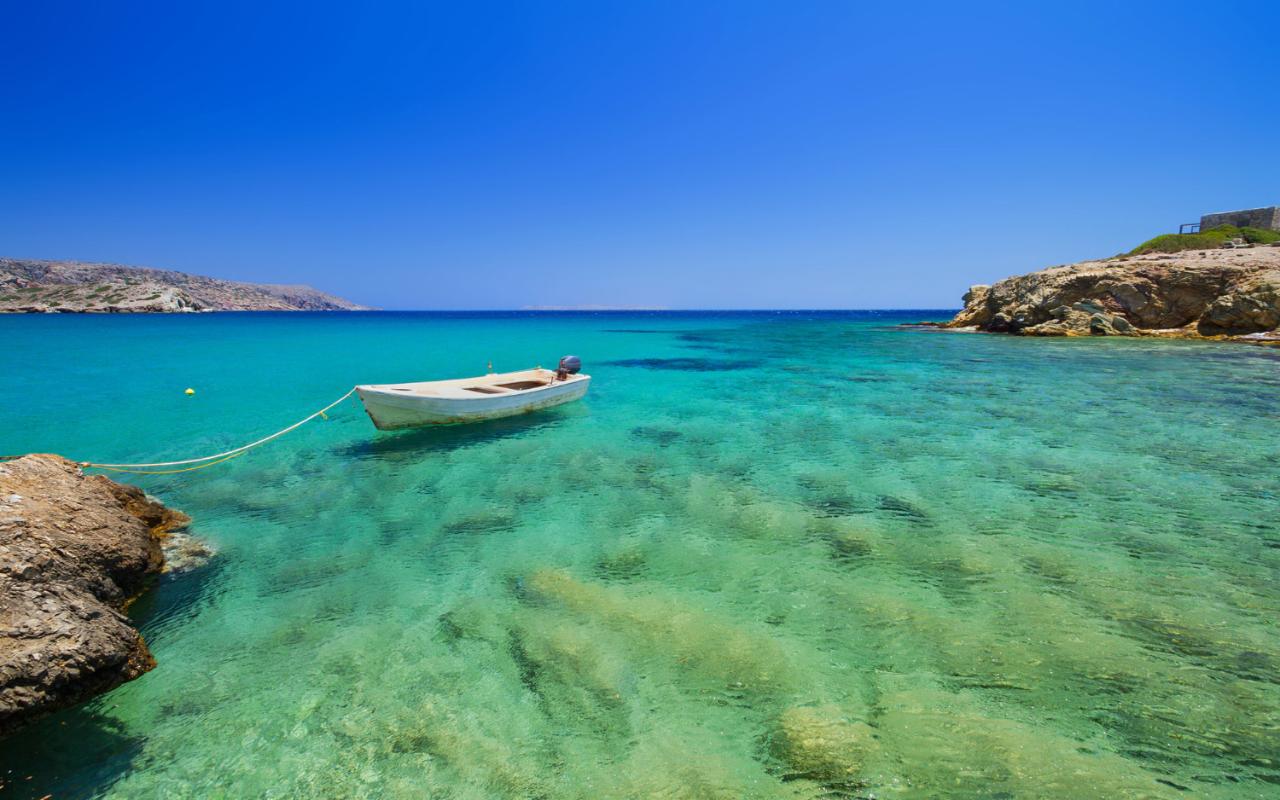 Basking in the clear, azure waters of the Mediterranean, Crete is the largest of Greece's many islands, home to the legend of the Minotaur and the ancient Minoan Palace at Knossos. We sent 2 of our travel experts, Alan and Stephen, to explore some of the popular coastal resorts. They visited dozens of properties on the island to discover the best places to stay in Crete, where to eat out and activities for sun, sea and sand worshippers this idyllic holiday destination attracts year after year. Check out their Crete holiday guide below for expert travel tips on holidays in Greece.
How to get around Crete?
From Dublin, there are direct flights to Chania international airport on the western coast of the island. While it's a fairly big city, it still retains an air of old-world charm with a bustling harbour at its centre. From arrivals, we headed straight to the car hire company, 100 metres away and though Chania is a fast-paced city, found it easy to navigate our way out of town to the quieter coastal resort of Agia Marina.
Chania – where to stay?
Doma Hotel  – a fantastic place for a long weekend or romantic stay, this atmospheric old Ambassador's residence has stunning views over the Venetian port. It's a great location to sample the waterfront restaurants, explore the Medieval architecture and stroll through the pretty streets filled with craft shops offering keepsakes of Crete.
Rethymnon
Take the coast road to the resort of Rethymnon on the north-west of the island and enjoy the beautiful island scenery along the way. An hour from the capital of Heraklion, the third largest resort on the island is a holiday favourite for many. A joy to explore on foot, the historical old town has a delightful mixture of architectural styles, making you feel as though you've stepped back in time. A maze of tiny cobbled streets selling souvenirs leads to an ancient Venetian fortress built to deter Turkish marauders in the 16th Century. Perched atop Paleokastro hill, it offers panoramic views of the old harbour and the glittering sea, while an open-air theatre holds concerts here in the summer months.
The Living Room cocktail bar is where the beautiful people of Rethymnon congregate at night. It's definitely the place to see and be seen – so dress to impress!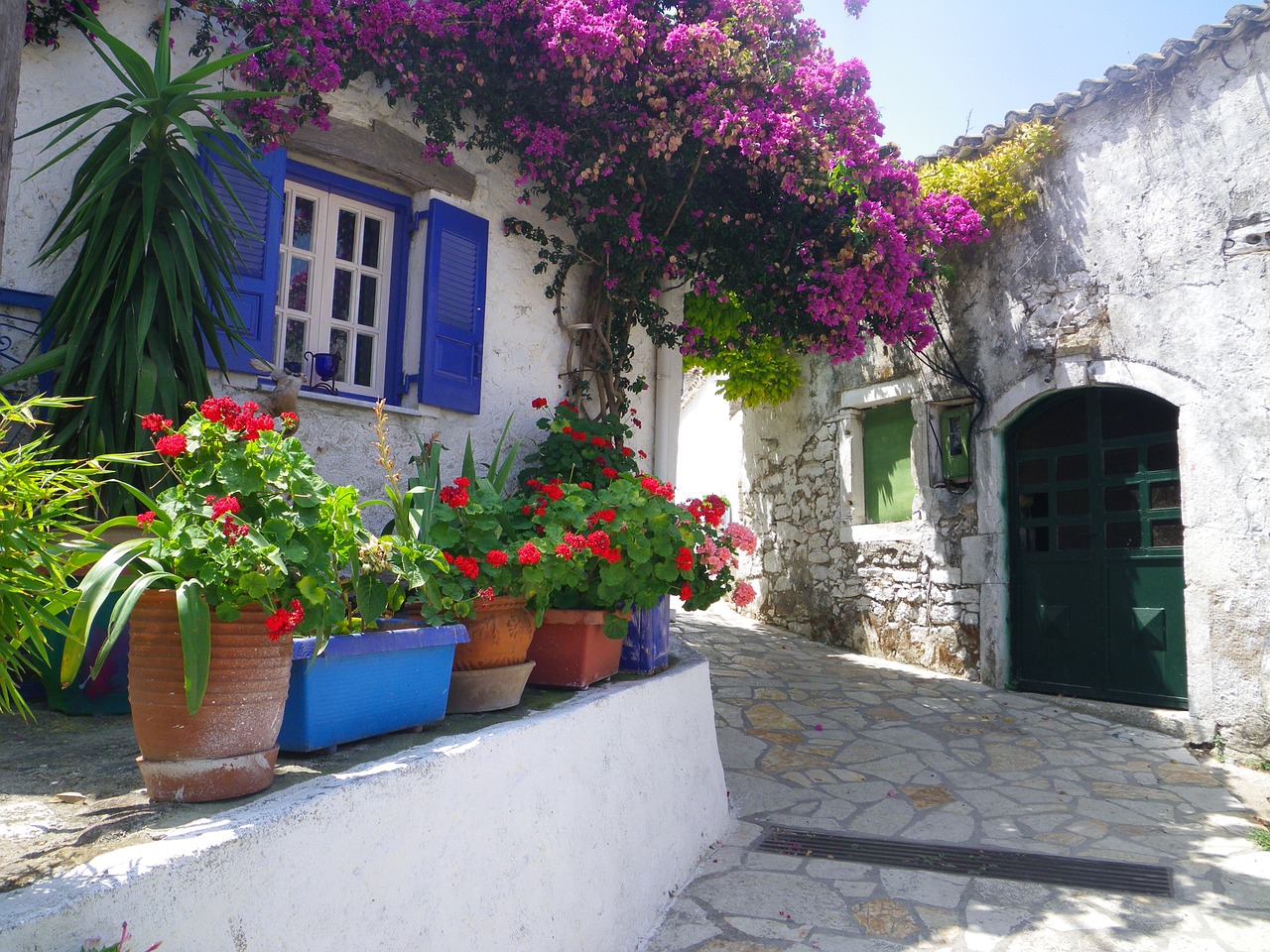 The main street 'Ruga Maistra' runs parallel to the ocean and is filled with traditional tavernas, cafes for dining al fresco, beach clubs and trendy bars for refreshing drinks in the sun. While the old harbour is filled with pricey seafood restaurants aimed at tourists, it's an enchanting place to eat in the warm summer evenings. Take a romantic pre-dinner stroll beside the boats, enjoy a cool drink by candlelight or sample Mediterranean cuisine in an open-air taverna and experience the real Greece!
Activities in Rethymnon:
Local taverna owners offer boat trips to nearby Preveli beach, Triopetra beach or the uninhabited island of Paximadia.
 If you fancy exploring a sunken German aircraft from WW2, the 5* Padi diving centre organises dives for experienced divers, as well as beginners.
During the summer months, the Little Fun Train is a quaint tourist attraction offering various tours along the coast from Chania to Platanias..
Dinosauria Park based in Heraklion (1.5 hrs from Rethymnon), where kids can witness the hatching of a "real" dinosaur egg at the Dino Hospital!
Acquaplus water park is 5km from Hersonissos and only 30km from the city of Heraklion. It offers 50 different slides, games and facilities and a dedicated area for adults with extreme slides.
Where to stay in Rethymnon?
Rethymnon Restaurant Tip:
"We had an excellent meal at the Acropolis Restaurant, 50 metres from Esperia Beach Hotel. The owners of this family restaurant treated us like royalty and we noticed that it attracted a predominantly Irish crowd and offered fantastic live music at night." – Alan

Agia Marina
A 30-minute drive from the airport, Agia Marina has over 4kms of gorgeous sandy beaches stretching along the northern coast of Crete. On the main coastal road, there's a wide selection of Greek tavernas, bars, restaurants and hotels that curve around the horse-shoe shaped bay. The lively area of Platanias lies at its centre – this busy hub is fantastic if you're looking for fun-filled nightlife and entertainment during the summer months.
SeaKing Adventures offers 1-hour boat trips from Platanias harbour to Theodorou island (where you'll find an ancient Venetian castle and unique flora and fauna), the old harbour of Chania, Dictina (Menies) and Kolimvari, providing free masks, flippers and snorkels for exploring the beauty of the seabed. The warm waters surrounding Crete are perfect for swimming and snorkelling.
Where to eat?
Terpsi Family Restaurant is run by a mother and son – the traditional, rustic  Greek menu was prepared with fresh, local ingredients sourced from their Grandmother's farm. Our meal was excellent value, at €22 for 2 starters, mains and desserts, and 2 pints of beer."
Accommodation in Agia Marina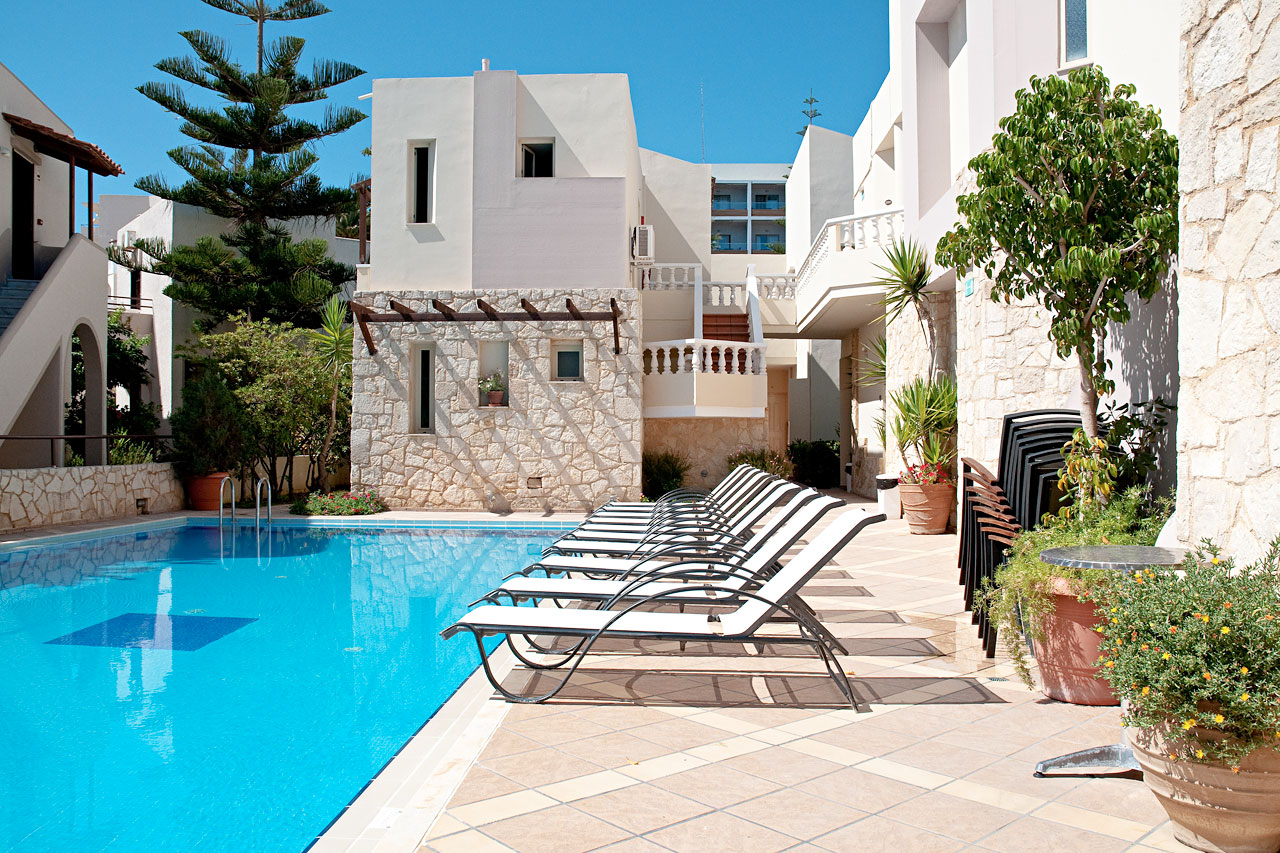 Georgioupolis
Just 40 minutes by car from Agia Marina, the picturesque journey takes you high into the mountains before winding back to the coastline.  A tranquil Greek village with a maze of winding tree-lined streets winding out from its main square that was dotted with restaurants and tavernas vying for our custom, with shaded streets winding away, the tranquil atmosphere was perfect for getting away from it all.
While there are a number of hotels on the beachfront offering half-board or all-inclusive dining options, we felt that the smaller establishments had a lovely local feel, and were all roughly 5 minutes' walk to the beach. In fact, it was only a short ten-minute stroll from any 2 points in the resort, making it really suitable for families and couples alike.
Accommodation in Georgioupolis
Tara Apartments – a family friendly complex just steps to the sandy white beach and village square.
Georgioupolis Beach Hotel – 100 metres from the beach, guests can swim in the pool or relax with a refreshing drink in the beautiful surroundings.
Corissia Beach Hotel– guests have the added advantage of access to the beach club at its sister hotel directly across the street – with use of the pool, sun loungers and restaurant area.
Take the best Instagram travel pic at the little white-washed church perched on an islet jutting into the Aegean sea. One of the most romantic locations on the island, couples often get married here.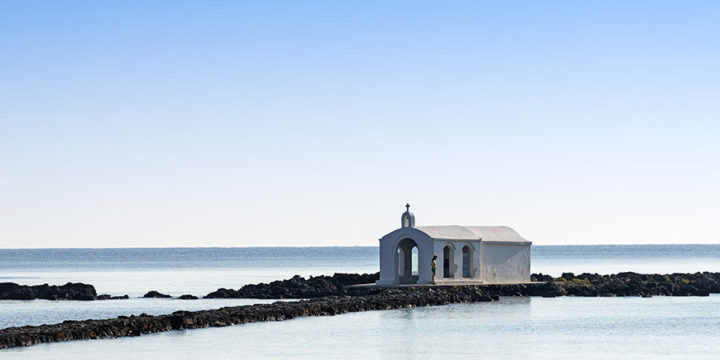 If you've enjoyed our Crete holiday guide – you can find more information on our website. And if you have any questions about our travel duo's trip or need advice on your upcoming Crete Holiday, simply leave a note in the comments section below.
---