Crete holidays including accommodation and flights from Ireland
A holiday in Crete is the essence of Greece. Not only the most southerly of the Greek islands, Crete is also the largest of all Greece's many islands. Basking in the blue waters of the Mediterranean and the Aegean Sea, Crete is an island of great contrasts and is a wonderful holiday destination. Long and lean, the island is almost sectioned by four mountain ranges and is long favoured by nature lovers, walkers and adventurers.
Of course, Crete most famously is home to the legendary Minotaur and the superb Minoan Palace at Knossos (close to Heraklion) still has fabulous reminders today of Greece's glorious past. Be sure to pay a visit as many of the beautiful frescoes have been restored and the site recreates an amazing sense of mythology.
Holidays in Crete can be anything you dream. An island with spectacular scenery, including the Samaria Gorge, the longest gorge in Europe and a challenge for walkers and trekkers, Crete beckons also for it's rare flora and fauna as quite a bit of the island is uninhabited. The northern coast is fairly built-up and the capital city, Heraklion, lies almost midway, so is the perfect pivotal point for exploring the rest of the island.
The most typical part of Crete leans towards the western flank of the north coast and the delightful city of Chania holds the banner for a lovely old town that retains a lot of charm and tradition. Equally, the town of Rethymnon has not been overrun by tourism and has managed to keep its unique flavour. So, it's fair to say "go west, young man!"
A Cretan holiday is full of the discovery of unspoilt fishing hamlets, lovely inland villages where time has hardly touched and madcap coastal resorts where nightlife is as hot as daytime temperatures! Holidays in Crete can be spent uncovering historical treasures or exploring the famous caves at Matala where hippies lived in the 80's. Or, holidays on the island of Crete can simply be a magnet for lovers of sun, sea and sand. The vibrant resorts have super sandy beaches, the weather is fantastic and the excellent infrastructure is completely geared for pure pleasure.
Holidays in Crete are full of fun. Holidays in Crete are full of sun. As an introduction to the magic of Greece, Crete will captivate you and, nothing surer, you will return.....
---
Holidays in Crete
---
Did You Know...?
Crete is the largest and most populated Greek island
Crete is said to be the birthplace of Zeus
Europe's largest palm tree forest is beside Vai Beach
There are over 14 varieties of olive trees in Crete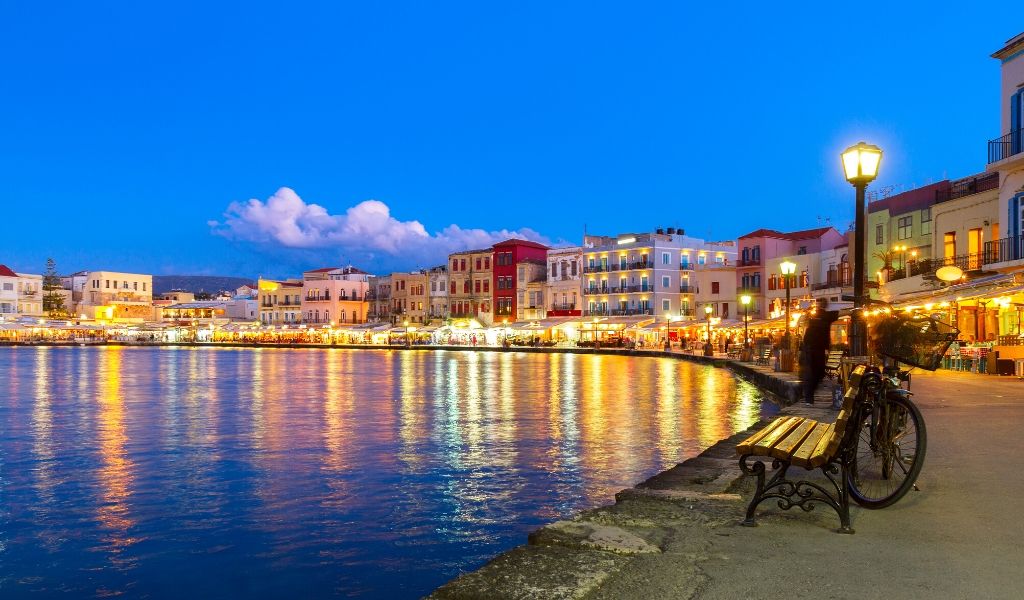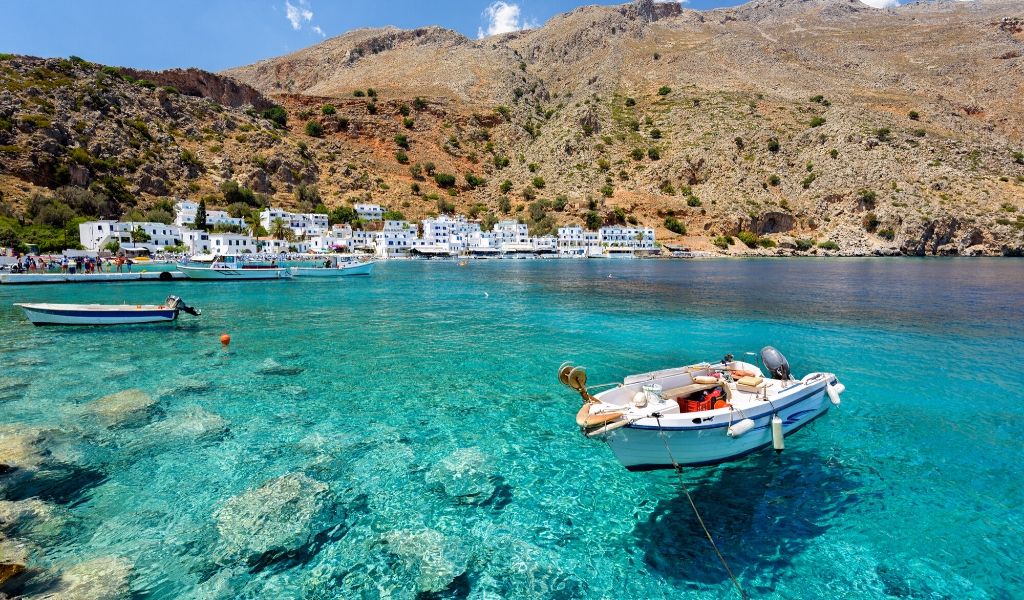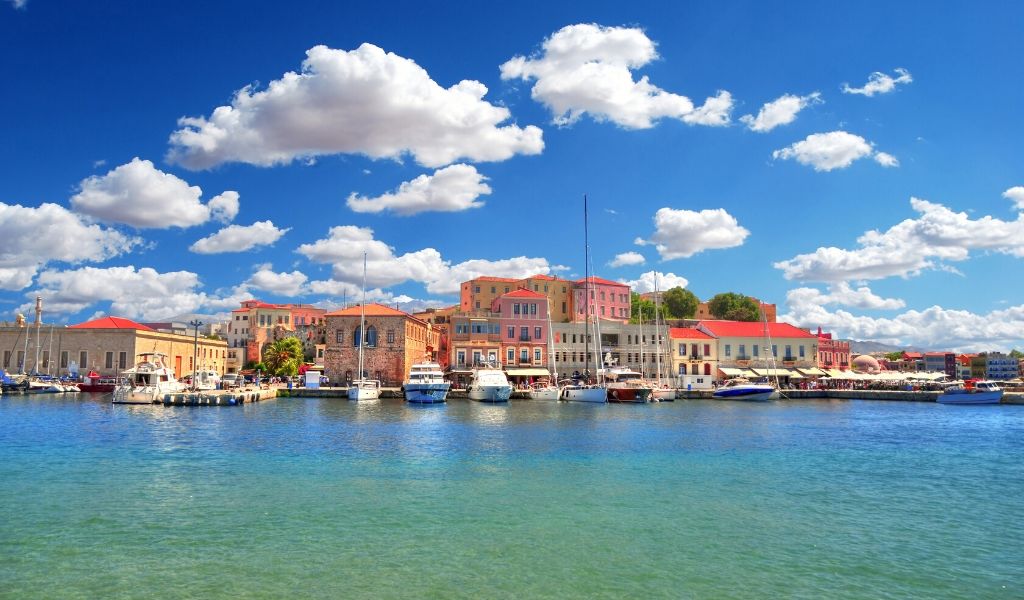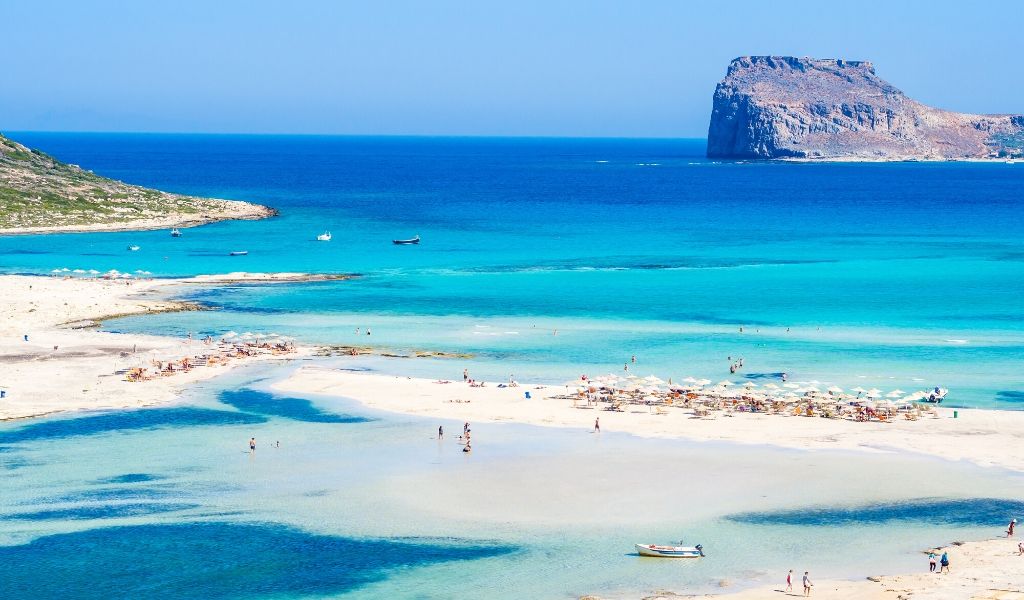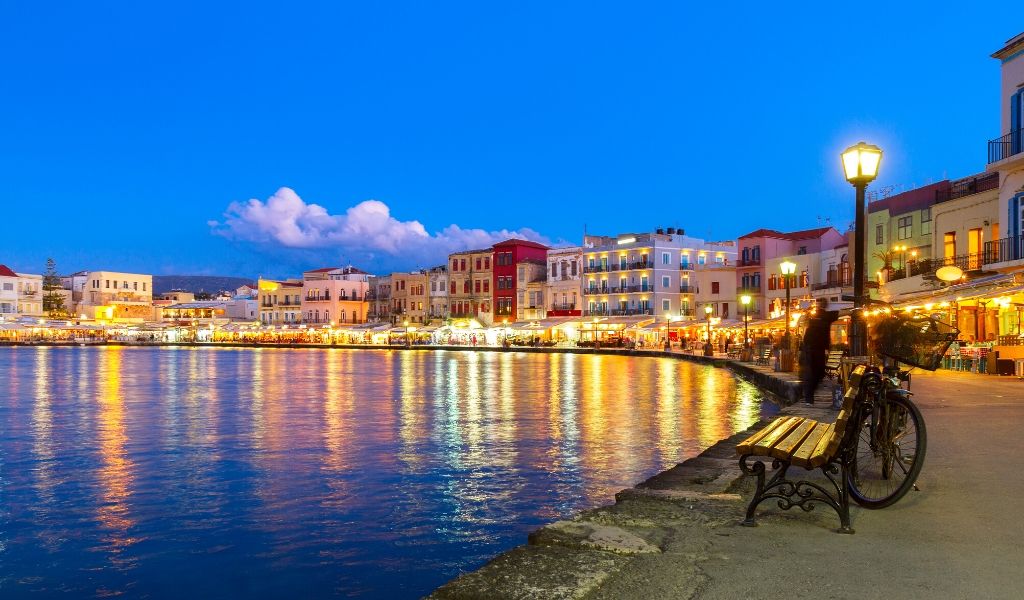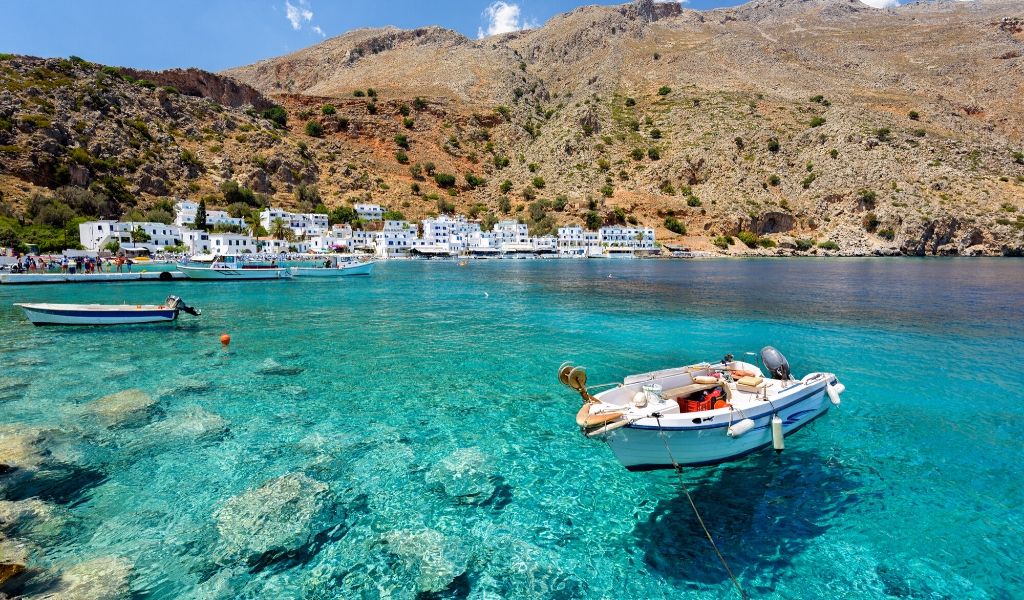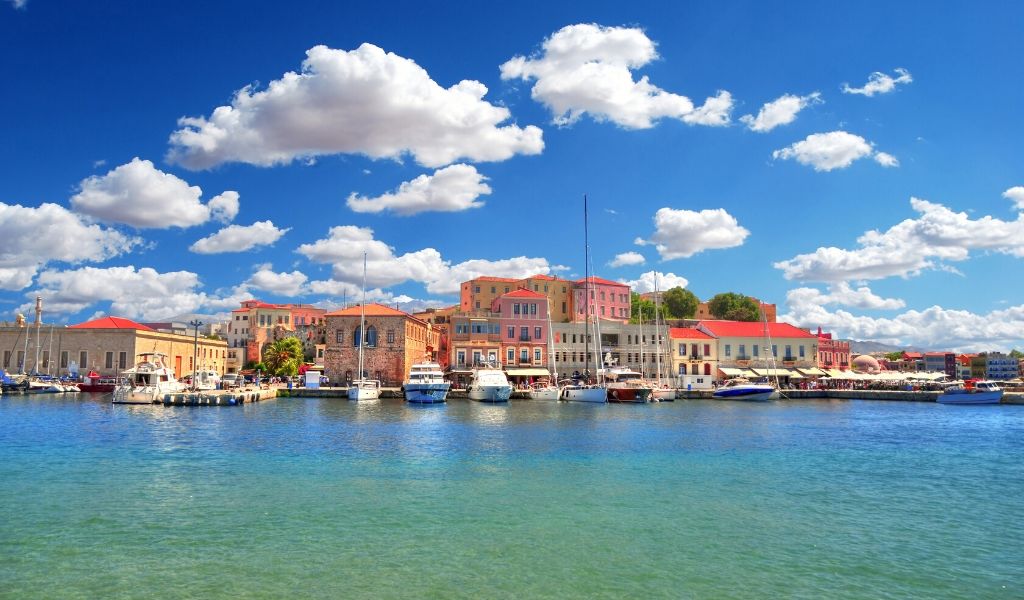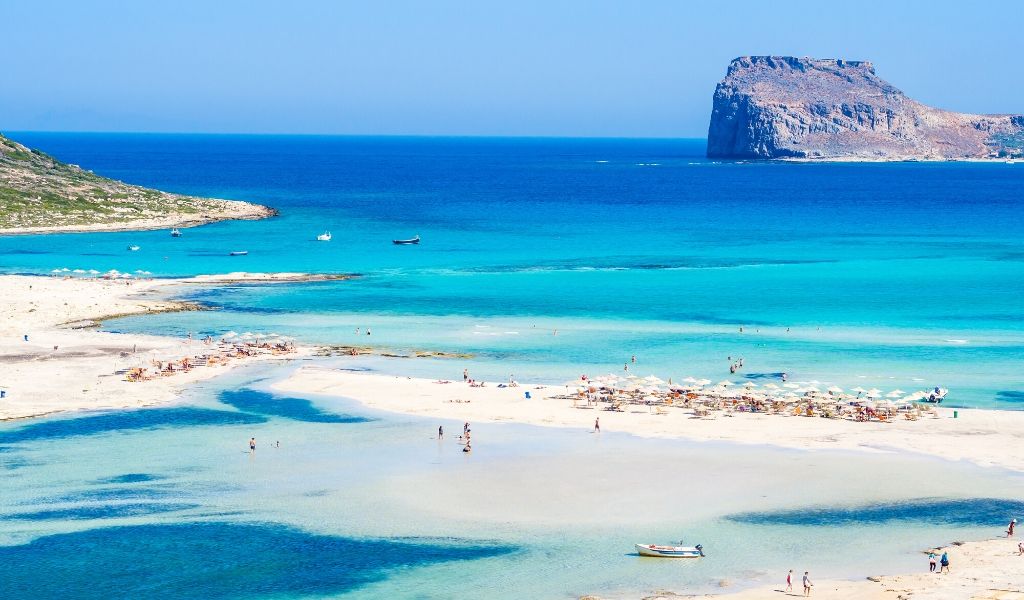 ---
Crete Airport Transfers & Weather
Airport: Chania Aiport (CHQ)
PRIVATE TRANSFER
The fastest and most direct option, though slightly more expensive, is a private transfer. This is a private vehicle just for you and the people travelling with you. There are no stops and no waiting at the airport.
Average temperature
| | | | | | | | | | | | | |
| --- | --- | --- | --- | --- | --- | --- | --- | --- | --- | --- | --- | --- |
| | Jan | Feb | Mar | Apr | May | Jun | Jul | Aug | Sep | Oct | Nov | Dec |
| | J | F | M | A | M | J | J | A | S | O | N | D |
| high | 16 | 16 | 17 | 20 | 24 | 28 | 29 | 29 | 27 | 24 | 21 | 17 |
| low | 8 | 8 | 10 | 12 | 15 | 18 | 22 | 21 | 19 | 16 | 13 | 10 |
---
Top Resorts in Crete