Your Guide to PortAventura World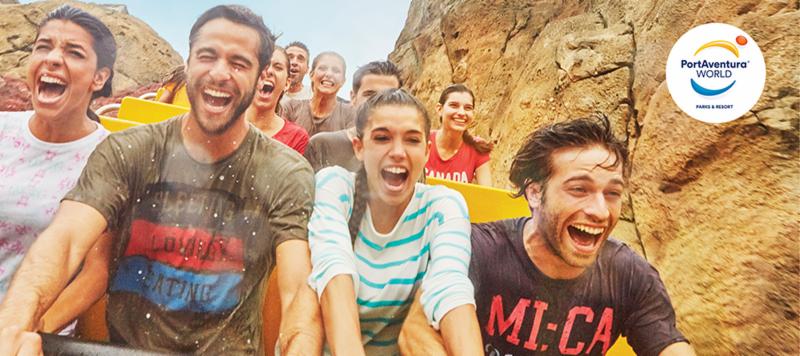 Whether you're on a city break in Barcelona or a sun holiday in Costa Dorada, PortAventura World is the place to go. It's a fully thought out with 5 hotels, 3 theme parks, more than 40 rides, ten shows and over twenty venues, both big and small, to eat.
PortAventura World is divided into 3 parks:
PortAventura Park
PortAventura Caribe Aquatic Park
Ferrari Land
PortAventura Park
PortAventura Park itself is divided into six different themed areas all of which have rides, shows, shops and food from the region. Our Product Expert, Stephen recommends getting the lay of the land with the park's toy steam train…
"When you first enter the park, head straight to the mini train station 2 minutes from the main entrance and hopping on the toy steam train that runs slowly around each zone of the park. This ride takes about 20 minutes and gives you a good glimpse of what's in each zone and the short distances between them. "
The areas in PortAventura Park are:
Mediterránia
Polynesia
SesamoAventura
China
México
Far West
Mediterránia
Themed after a Mediterranean fishing village, this area is far from quiet or quaint. Mediterránia is home to the Furius Baco rollercoaster which goes from 0 to 135km/h in just 3 seconds! If you need something calmer, you can get a boat from Port de la Drassana to ancient China.
Polynesia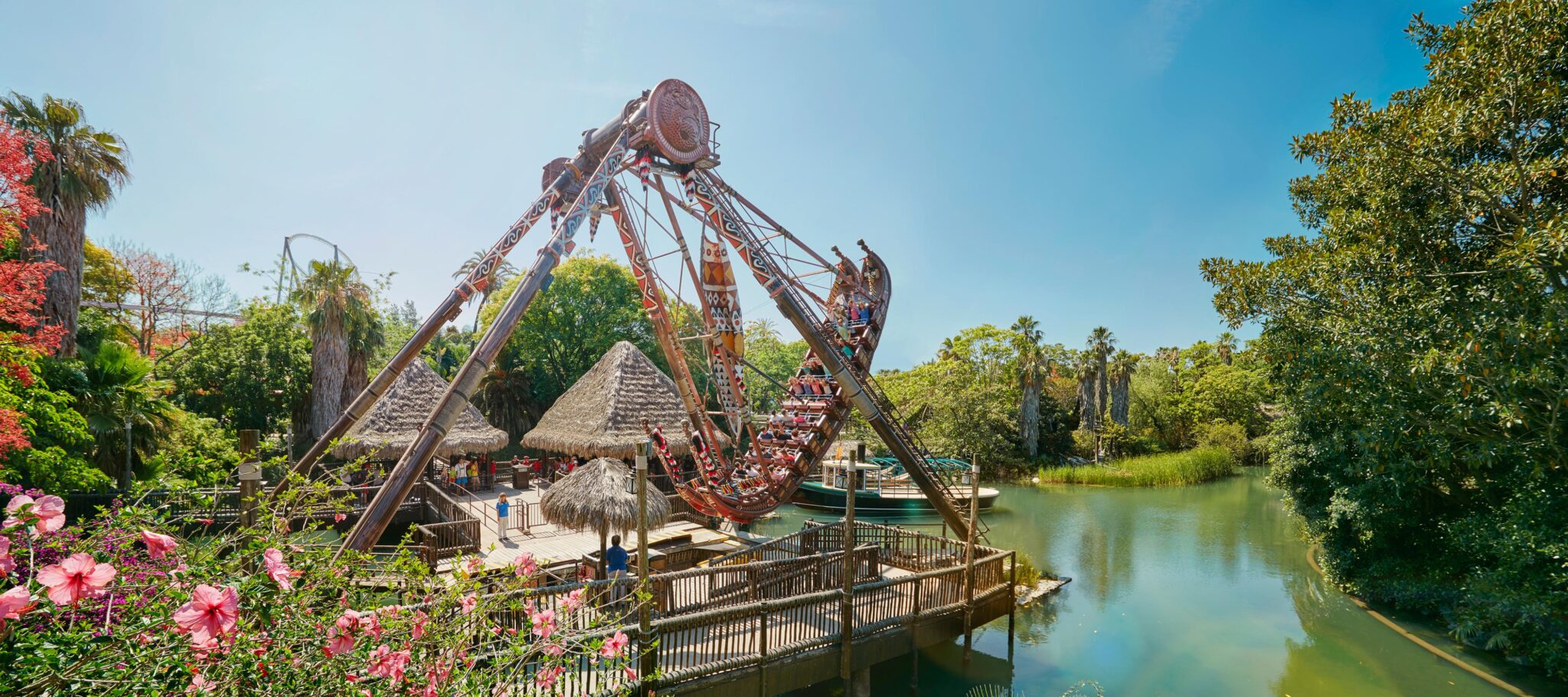 Feel like you're in a tropical jungle with Polynesia's exotic attractions from the Tutuki Splash to the Kontiki catamaran. You'll also learn all about the traditional dress, dance and wildlife from these Pacific Ocean islands.
SesamoAventuro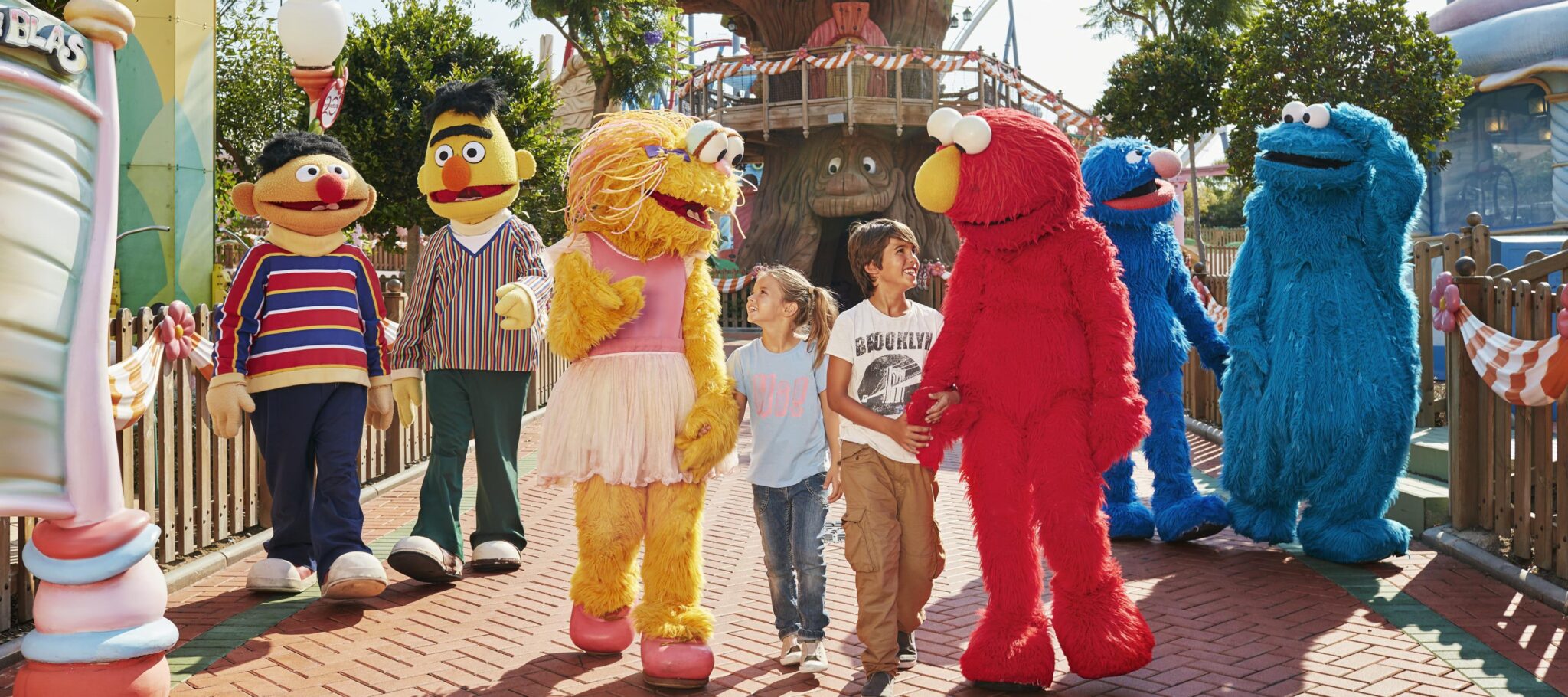 Join the characters from Sesame Street in SésamoAventura. It's designed for the whole family to enjoy, with a rollercoaster just for the kids and 9 other rides to keep them entertained.
China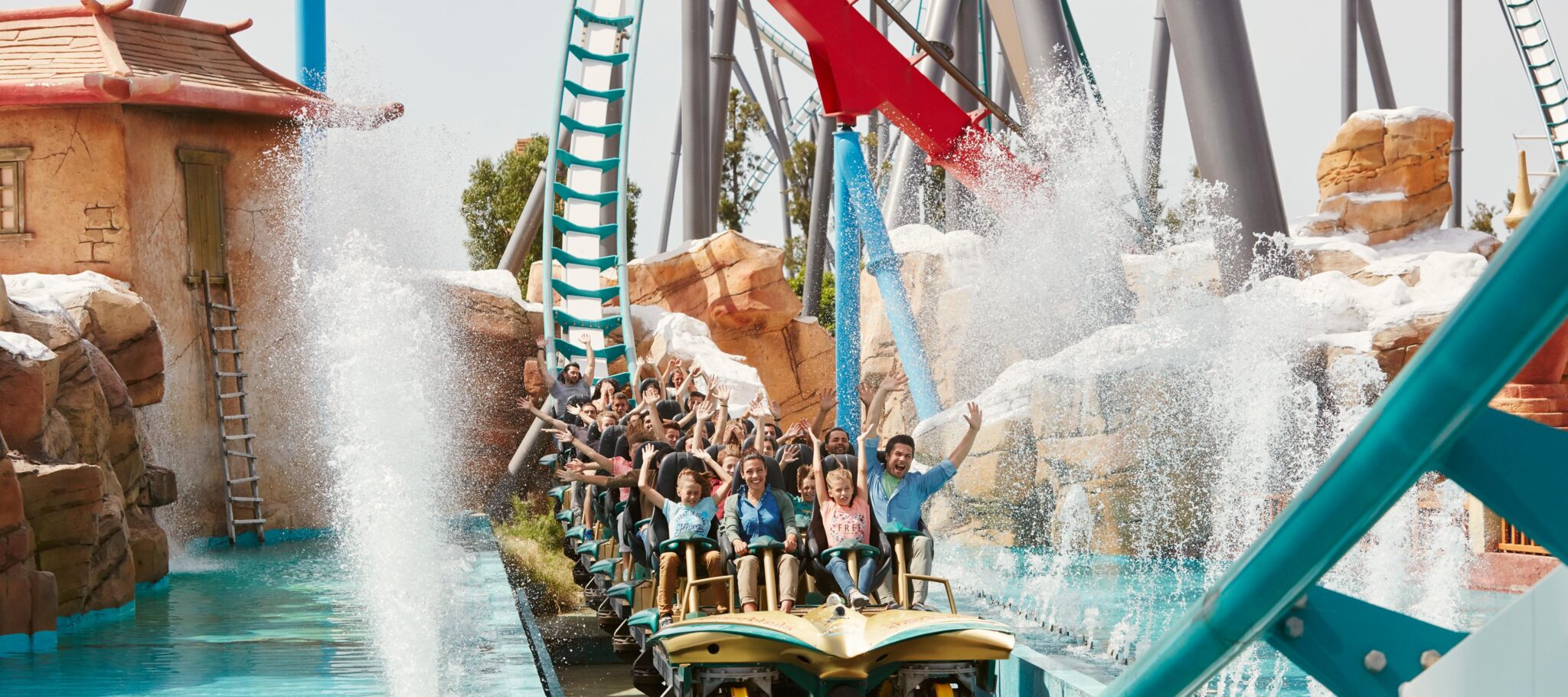 Step into ancient China and experience zero gravity on the Dragon Khan rollercoaster, explore the Himalayas on Shambhala, boasting the longest drop in the Park, or take it easy with the Chinese tradition of tea drinking, or teacup spinning on the Tea Cups ride.
México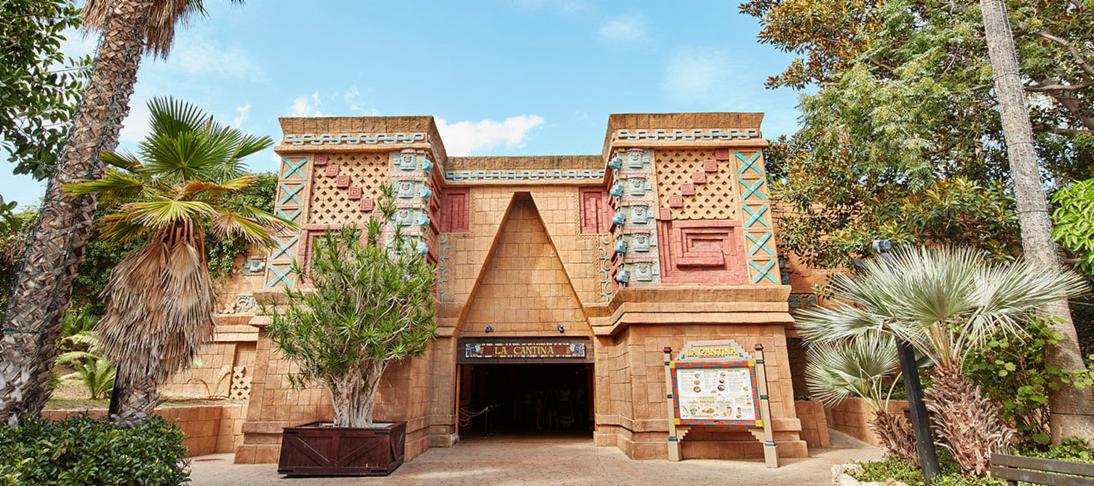 Live to the rhythm of the Mexican rituals in the México area of PortAventura. Ride on an authentic wooden railway carriage through El Diablo- Tren de La Mina, explore the Mayan maze of El Secreto de los Mayas or try the 100m height free fall of Hurakan Condor to name a few!
Far West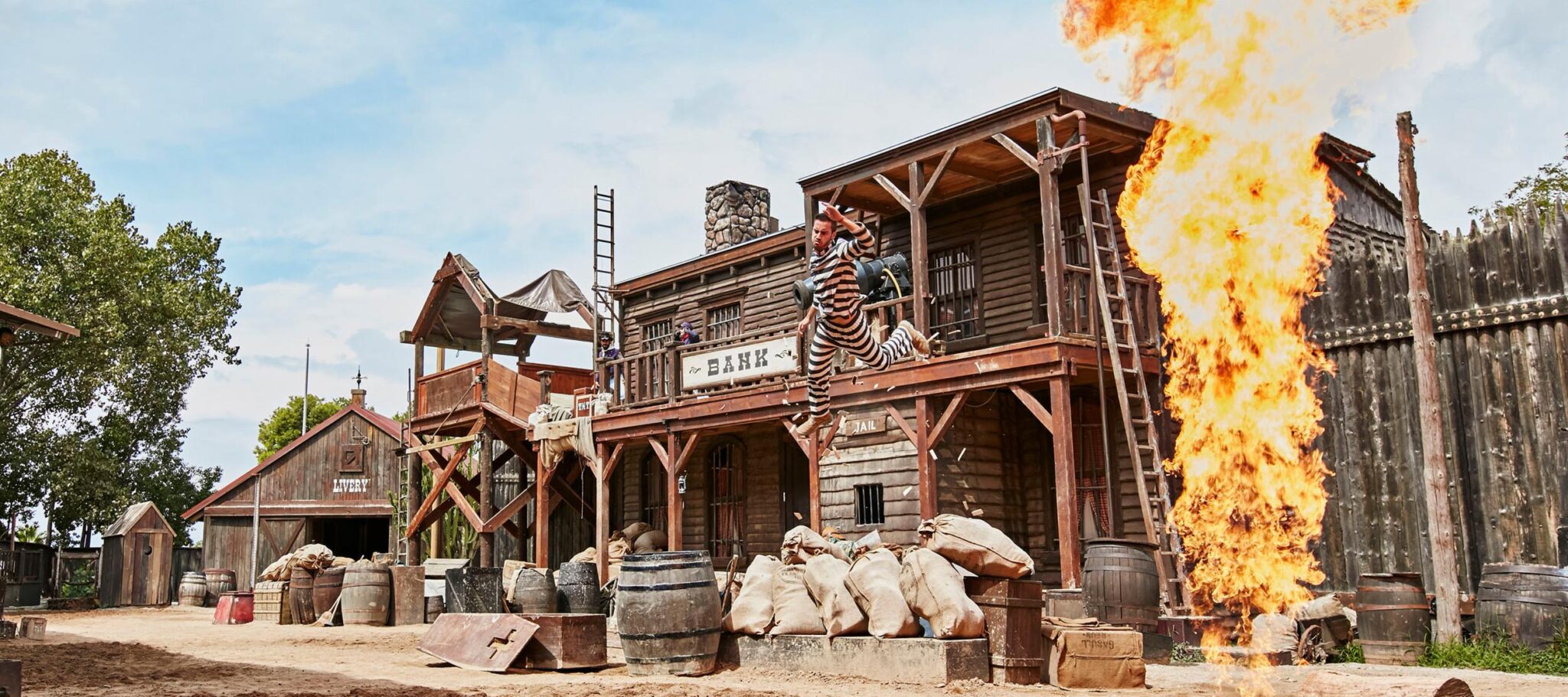 Go back to a time of cowboys in North America in the Far West section of PortAventura. Spin in the Crazy Barrels, get splashed along the Grand Canyon Rapids, find your way out of Laberinto BlackSmith maze or take a refreshing journey through the sawmill on Silver River Flume.
PortAventura Caribe Aquatic Park
With an indoor and outdoor pool for the whole family, Bahama Beach and the adult pool, Playa Paraíso, PortAventura's Caribe Aquatic Park offers plenty of opportunities to relax or to build up your energy to try one of their 12 water attractions.
What waterslides should you try?
Obviously, the answer is all of them, but our top three are:
King Khajuna
At a dizzying 31 metres high with 55-degree descent, King Khajuna, the newest ride in Caribe, is not for the faint-hearted.
El Río Loco
Take it easy after an intense ride like King Khajuna and float for 1500m on El Río Loco lazy river.
El Tifón
Another intense waterslide with two routes to choose from, El Tifón does not disappoint as you twist and turn through the turbulent waters.
Ferrari Land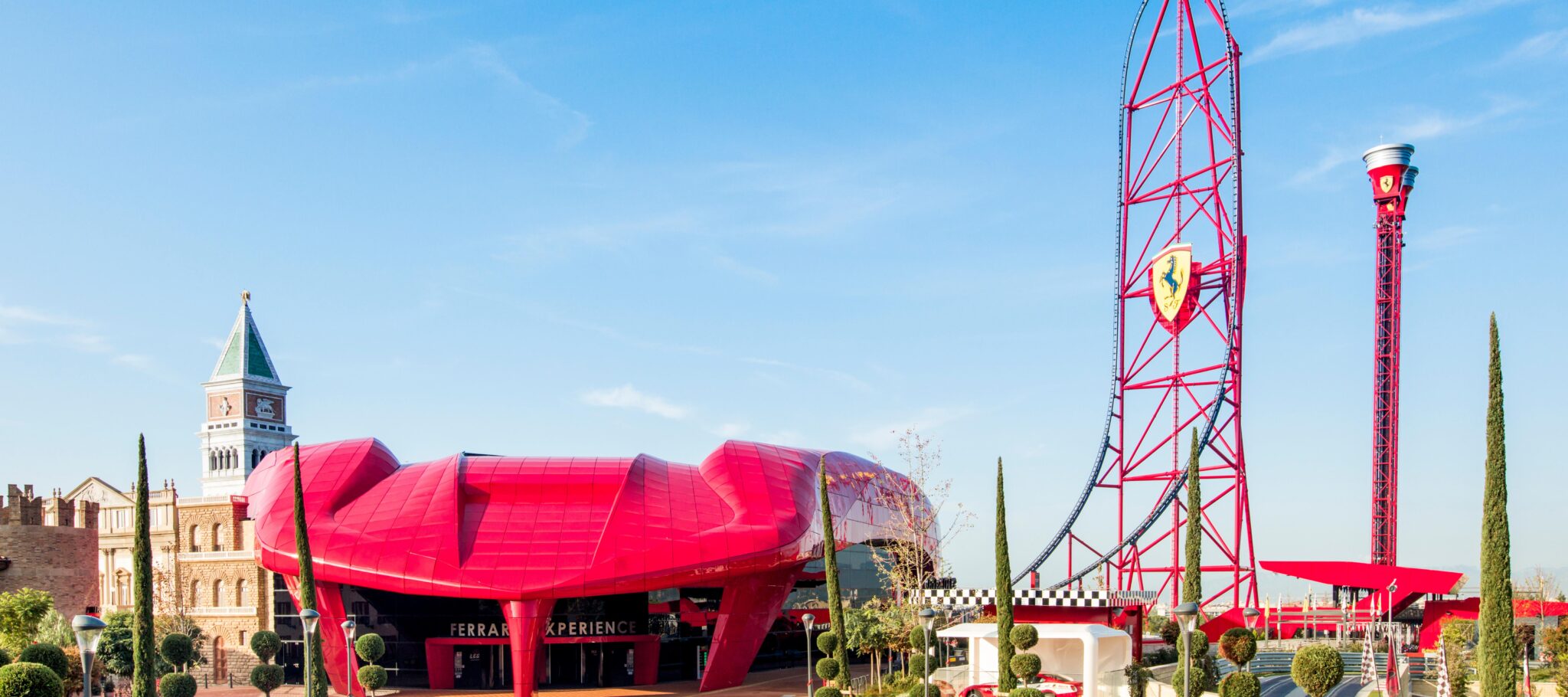 The newest addition to PortAventura World, Ferrari Land celebrates everything to do with this iconic Italian brand and its founder, Enzo Ferrari. This spring, new attractions will roar into life. Even our youngest visitors can experience the speed, design and mechanics of Ferrari.
Our top attractions to give you a real feel for Ferrari are:
Red Force
Go from 0 to 180km/h in just 5 seconds on the Red Force rollercoaster, reaching heights of 112m. It's the pinnacle of Ferrari Land.
Pit Stop Record
Get the adrenaline going as you step into the shoes of an F1 mechanic and adjust the tires on an F1 Car.
Pole Position Challenge
Feel like a real F1 racer behind the wheel of Ferrari Land's authentic F1 car simulator.
Thrill Towers: Bounce-back tower
Experience the Ferrari engine pistons as you're launched 55m into the sky before descending back to the ground.
You can save time (and money!) by booking your tickets online in advance so you can get straight into having fun once you arrive.
Stay at PortAventura World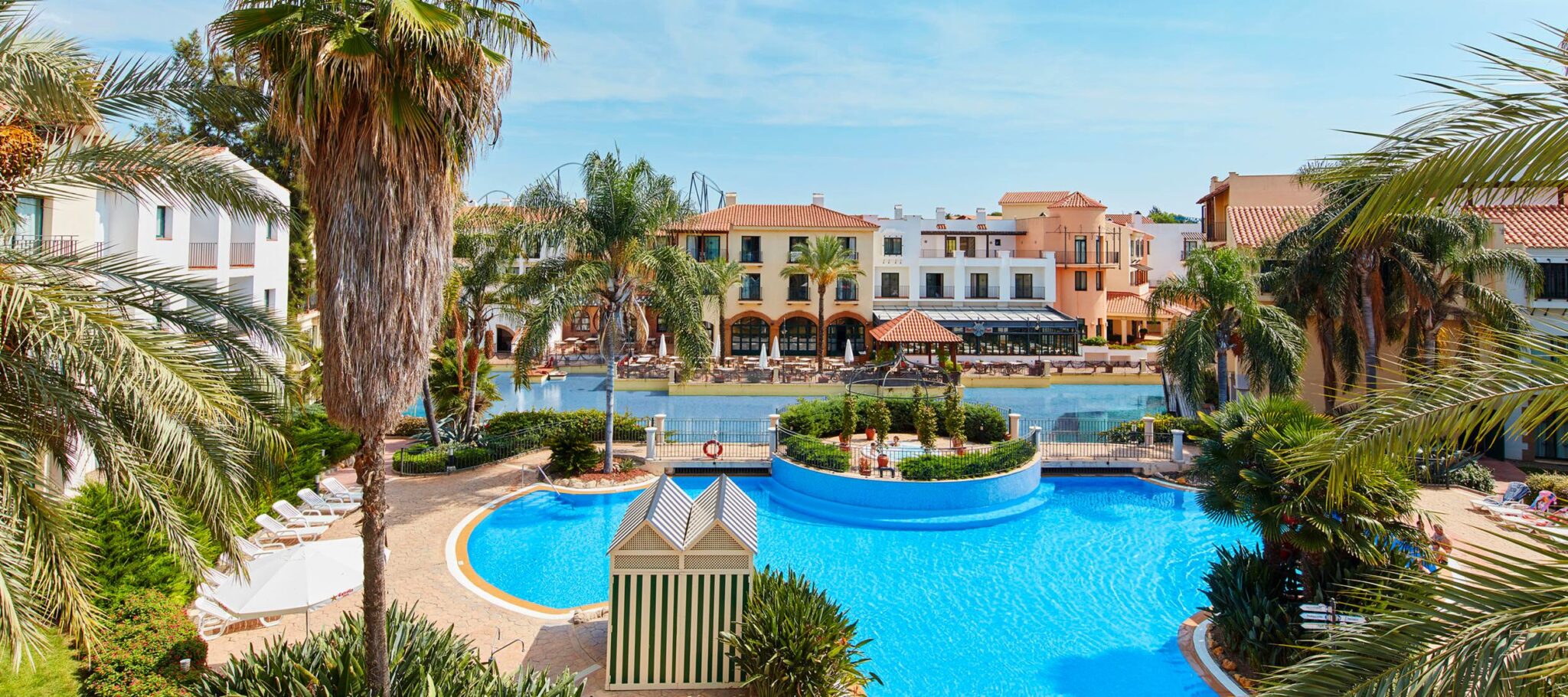 If you want to really make the most of your time in PortAventura World, you can stay at one of the 5 themed hotels. Imagine waking up and rolling into PortAventura Park!
Benefits of staying in PortAventura World
Apart from being in the park, your PortAventura Park tickets are included in the price of your hotel for the duration of stay. You'll also get 1-day admission to Ferrari Land (per person & per stay) and discounts on tickets to Caribe Aquatic Park.
You'll also get:
Special discounts on Express Premium wristbands and passes: fast access to the main rides and shows
Pick-Up Service at park shops: get your purchases delivered straight to your hotel
Preferential bookings at table service restaurants
PortAventura Pass: you can use your room key to pay for goods and services in the parks
Free Wi-Fi
Hotels in PortAventura World
We feature three 4-star hotels on our website and each is in the park or just a short transfer away with all the above benefits. The hotels are:
Hotel El Paso – It feels like you're staying in an authentic hacienda from Colonial Mexico with lush greenery, a large swimming pool and a games zone for extra fun.
Hotel Caribe – This feels like you're staying on a Caribbean island with a white sand pool, tropical plants and an air of complete relaxation.
Hotel PortAventura – Feel like you're staying in a typical Mediterranean fishing village with 2 adult swimming pools, games room, entertainment and activities galore.
PortAventura World and its parks will give you long-lasting memories and is a brilliant addition to any holiday.
---