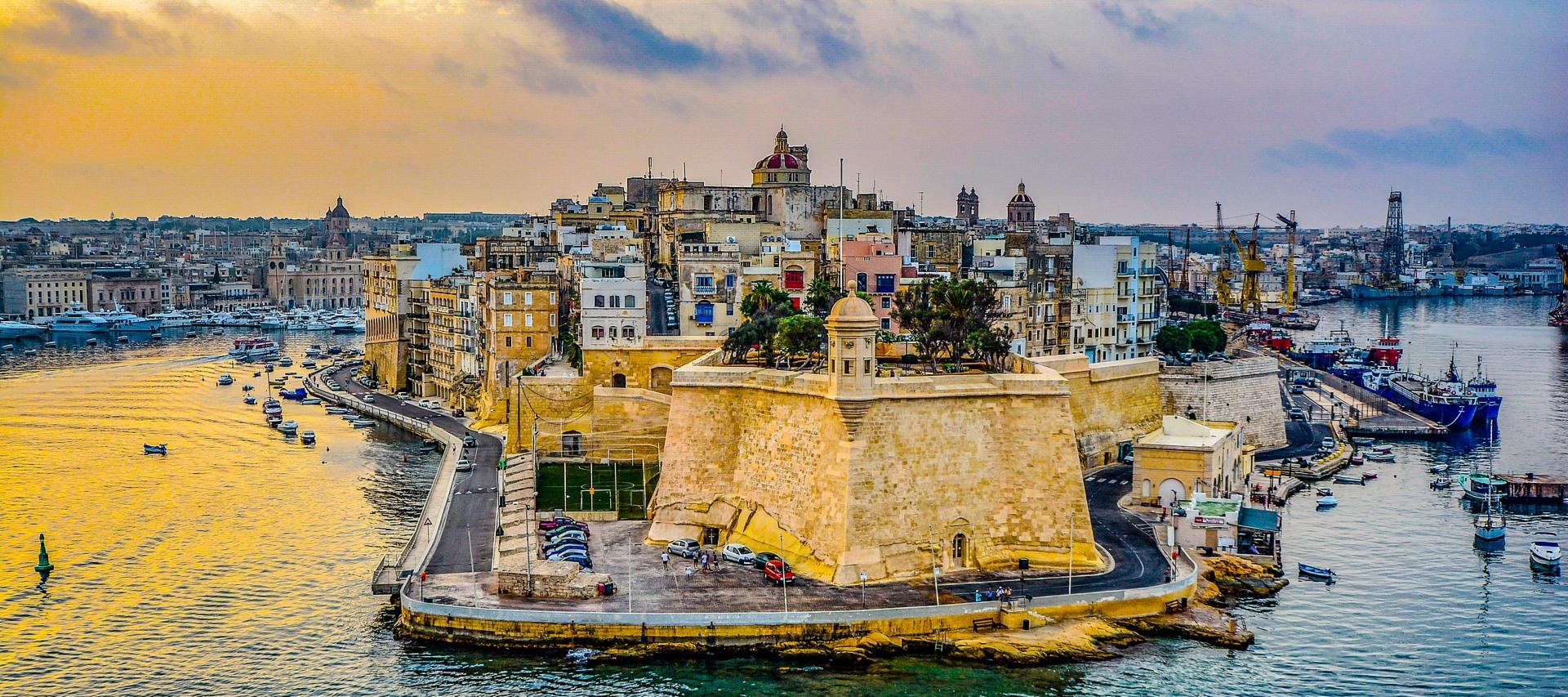 The Best Reasons to Visit Malta This Summer
From its glistening beaches, delicious seafood, friendly locals and some of the oldest prehistoric temples in the world – this Mediterranean gem is a small piece of paradise and should be on every traveller's bucket list. Here are the best reasons to visit Malta…
The Breathtaking Beaches
Malta is renowned for its stunning beaches and turquoise waters. There are so many beaches to choose from on this fabulous island it is hard to just choose one. Here are our favourites:
Mellieha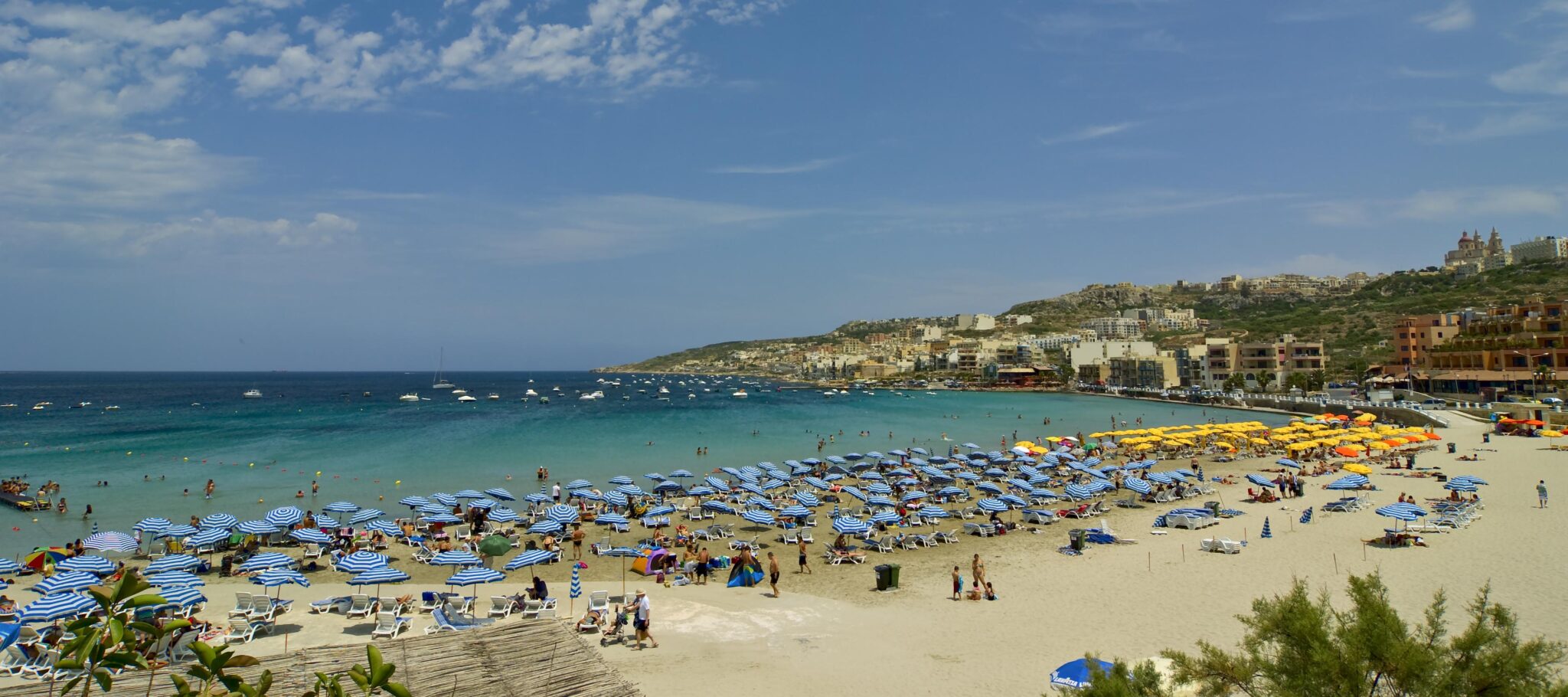 This beautiful beach is the most popular sandy beach in Malta. It is surrounded by wonderful facilities and is family friendly due its easy accessibility and shallow waters. There are also many fun activities to take part in on the beach including kayaking, water-skiing, jet skiing and banana boat rides. This is the perfect sandy shore for families.
The Blue Lagoon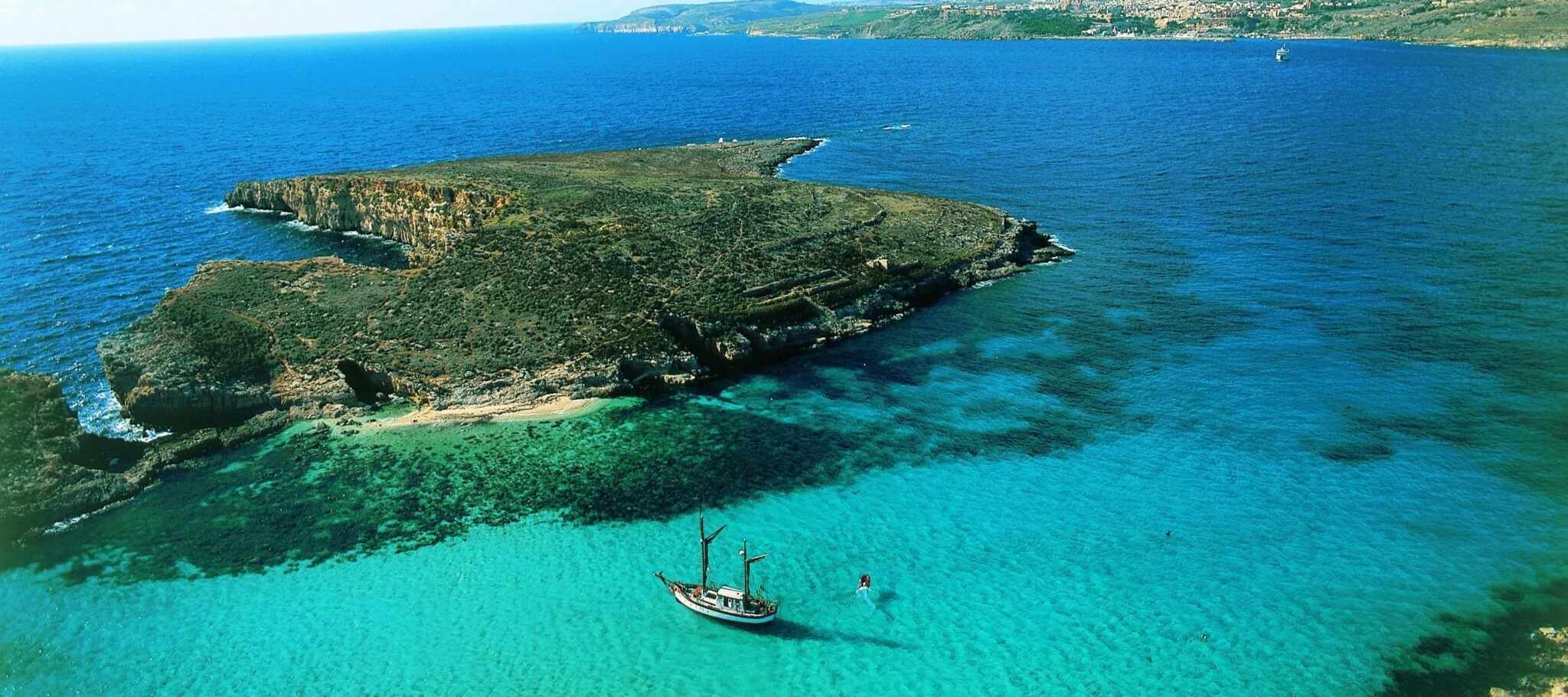 No trip to Malta is complete without a visit to the Blue Lagoon. Once served as a hide-out spot for pirates, the Blue Lagoon is now a must-see attraction for beach lovers. With its crystal clear water, white sand and turquoise water, this glorious beach is like paradise. The Blue Lagoon is easy to access by a ferry for about €10 per person.
The Mysterious Megalithic Tombs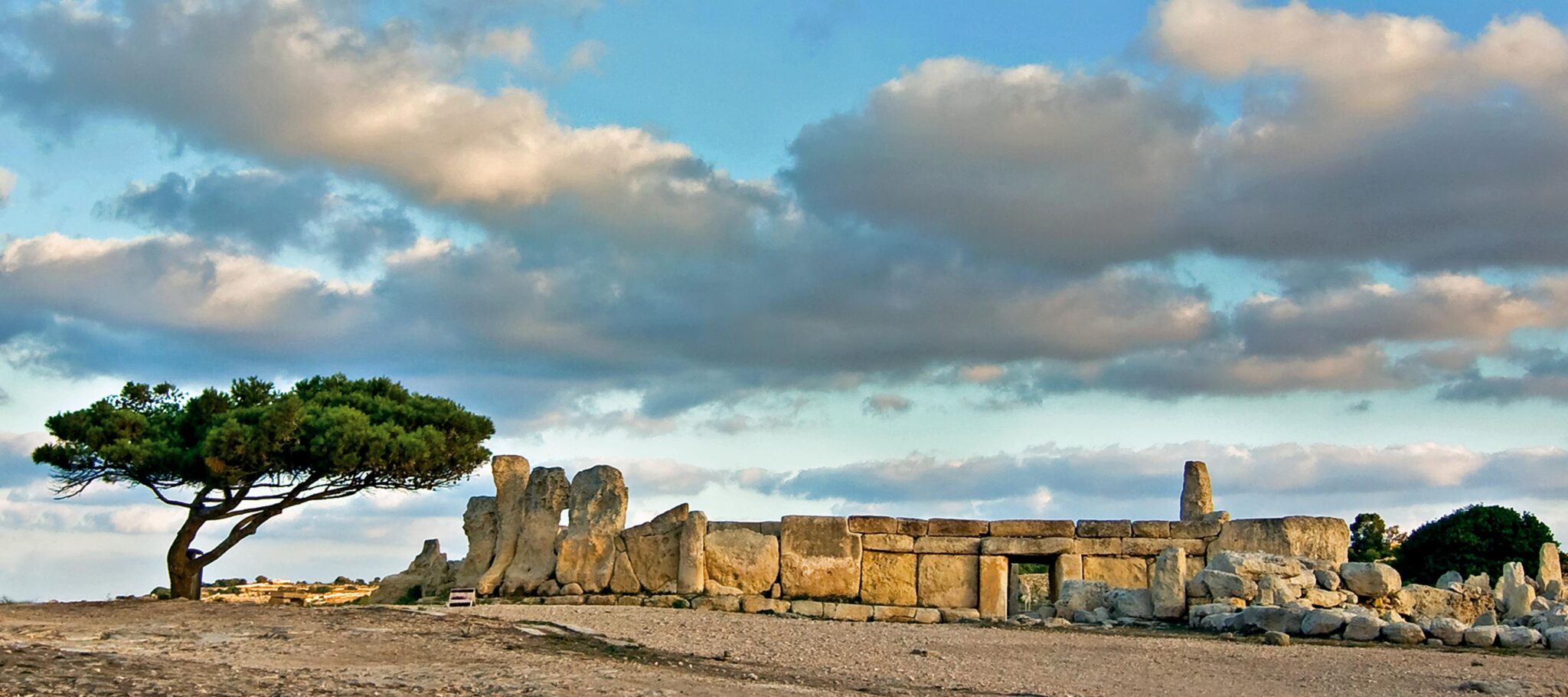 Malta's historic temples such as those at Ħaġar Qim, are among the oldest free-standing buildings in the world and have been listed as UNESCO World Heritage Sites. These incredibly mysterious monuments are an excellent visit for anyone interested in the ancient history of the island.
The Endless Seaside Activities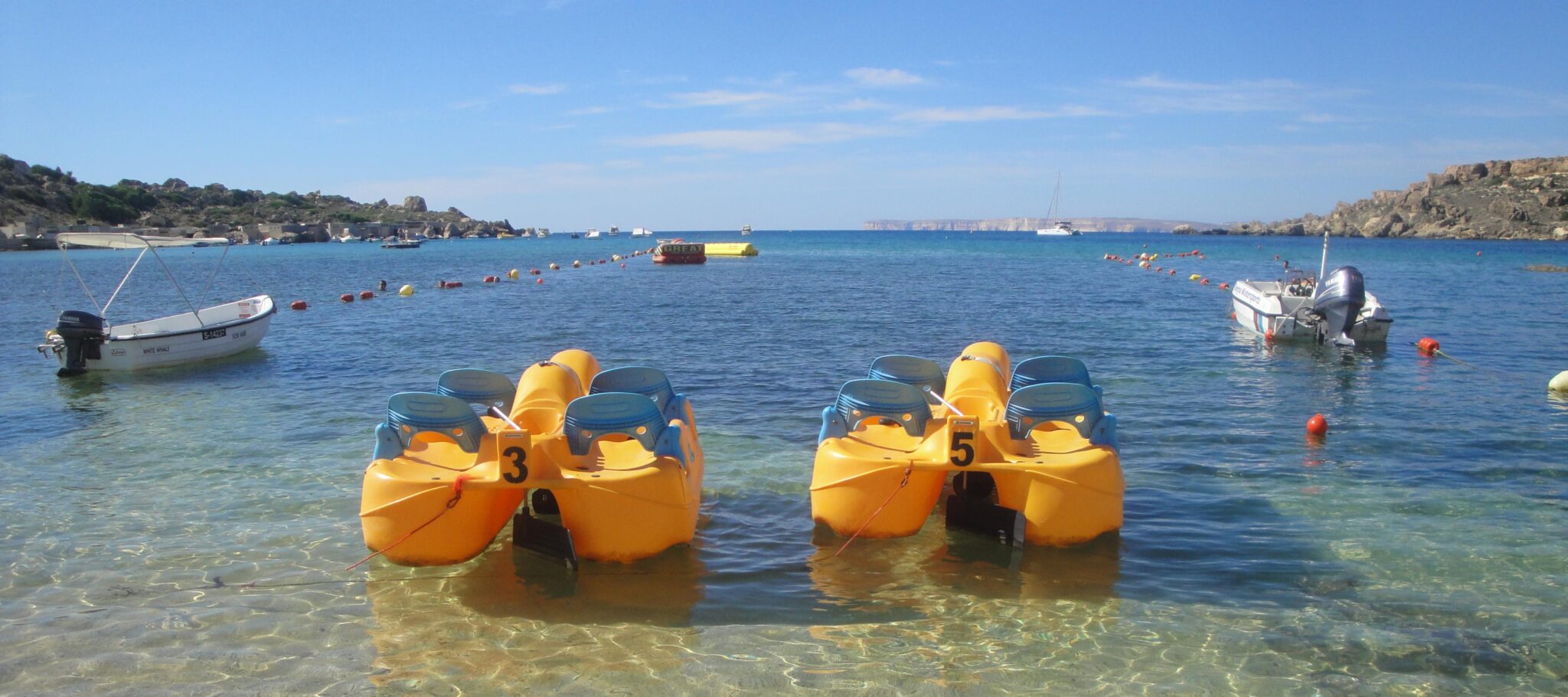 From snorkelling to scuba diving, Malta's list of adventure beach activities is endless! This seaside island has so many exciting leisure attractions to choose from you won't know where to start. So whether soaking up the sun on a luxurious boat cruise is your thing, or you'd rather be kayaking around the stunning coast, Malta will have something suited to you.
The Delicious Seafood
Maltese cuisine is mainly focused around fresh fish and shellfish which comes as no surprise since the tiny island is completely surrounded by the coast. There are an abundance of gorgeous seafood restaurants on this wonderful island so if fresh sea cuisine is your thing, you may never want to leave!
The Wonderful Family Activities
For such a tiny island, Malta has something to do and see for every type of visitor. Our favourite family pick has to be Popeye Village just off Mellieha Bay.
Popeye Village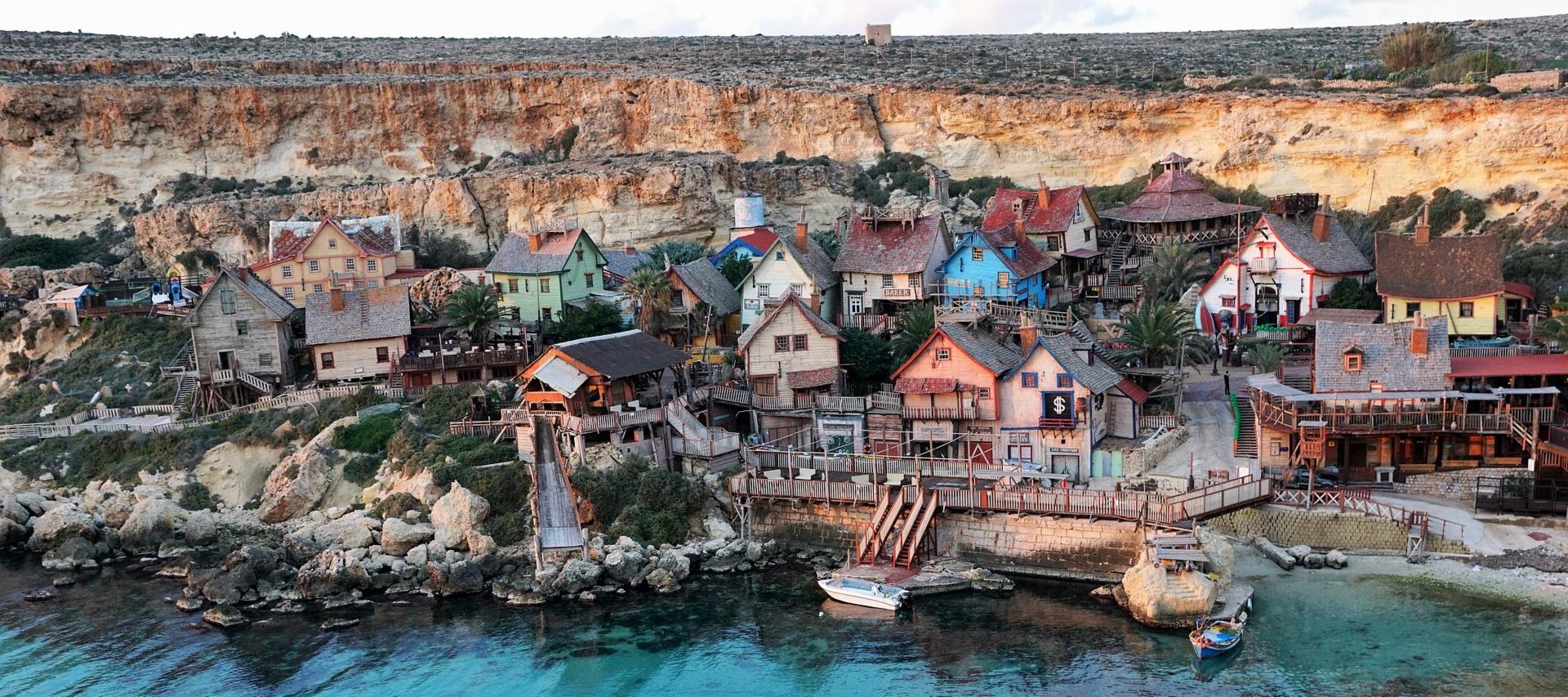 This village is the original set of the musical production Popeye. There are so many delightful activities, adventures, puppet shows, dancing and even a 15-minute boat ride to enjoy at this site and both children and adults just love it. The location is stunning and there are lots of beautiful places for photo opportunities. The entry fee is about €14-€16 euro per adult which is definitely worth the exciting, fun-filled day at Popeye Village.
With so much to do and see, Malta is a fantastic holiday destination for all types of travellers.
---