The Best Day Trips in Kusadasi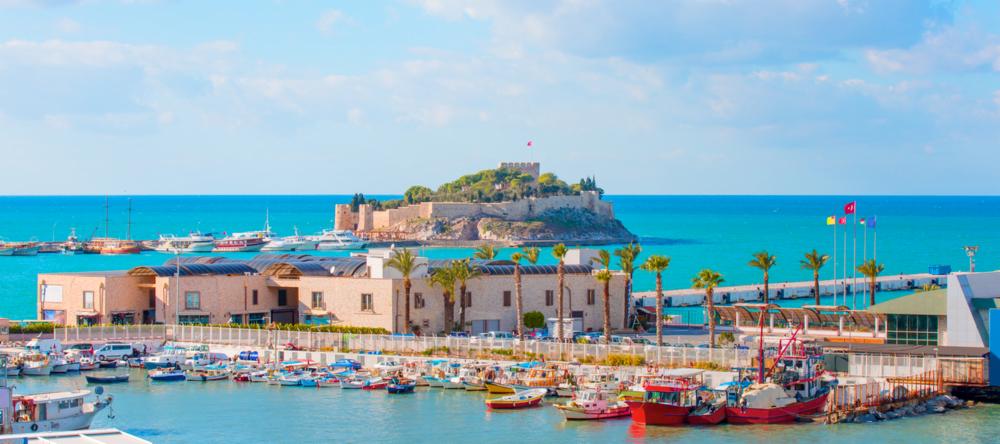 The vibrant resort of Kusadasi is a true Turkish delight. This animated, bustling town has so much to offer visitors from lively street markets to beautiful sandy beaches. Kusadasi is a wonderful resort with excellent facilities and infrastructure.
Here are some of our favourite day trips in Kusadasi…
Explore the city of Ephesus and the Virgin Mary's House
A trip to Kusadasi is not complete without a visit to the Mediterranean's ancient city of Ephesus. Explore the ruins of Ephesus which includes the Temple of Artemis, one of the 7 Ancient Wonders of the World and visit the house of Mary where she lived and died after leaving Jerusalem. Only a 20-minute drive from Kusadasi, this fascinating tour immerses you in the history and culture of this beautiful, ancient city.
Discover Adaland Aquapark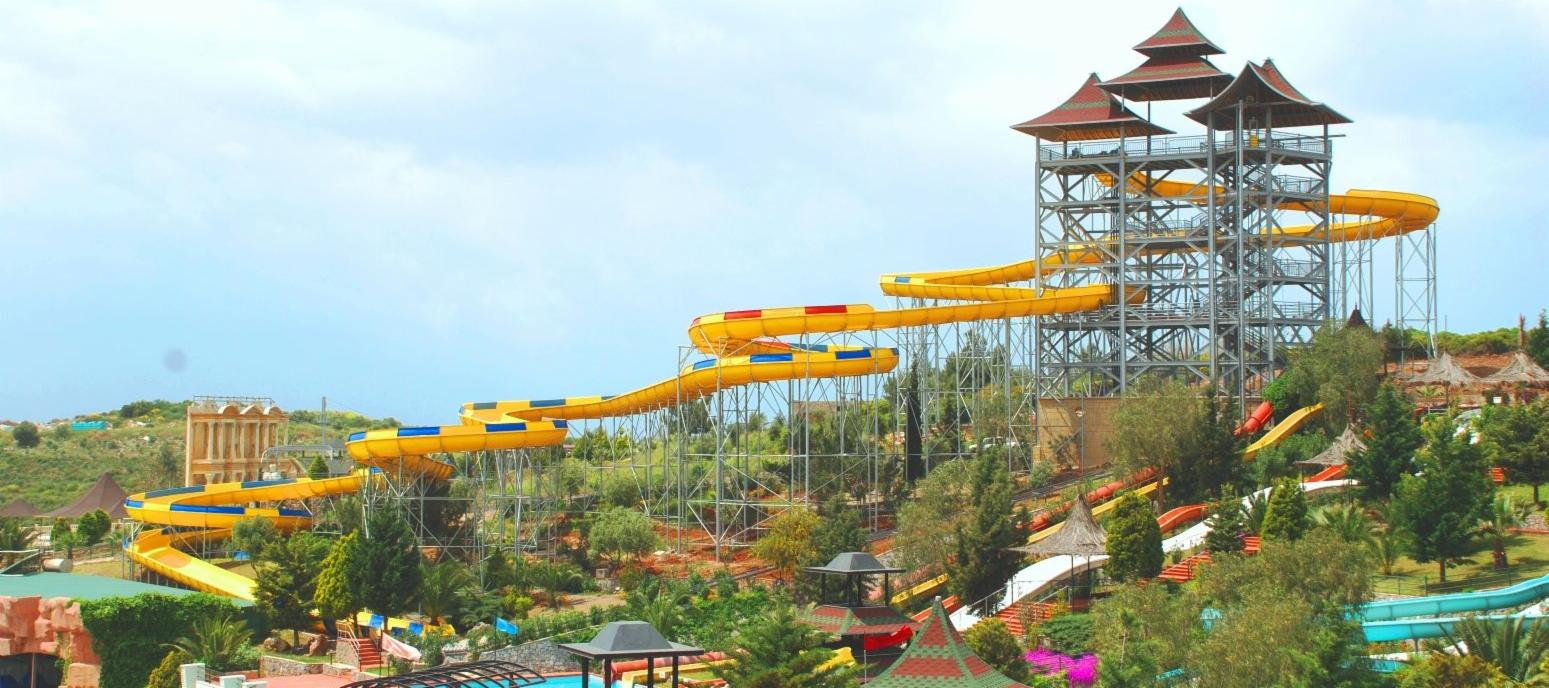 Adaland is one of Europe's biggest water parks and has an abundance of slides, chutes, pools, hot tubs, sun loungers, and even a rafting track. Adaland also has many cafes and bars serving anything from burgers and pizzas to traditional Turkish gozleme and ice cream, perfect for when you work up an appetite! There is also a dolphin park on site where you can watch fantastic shows and you can even swim with the dolphins!
Adaland is free for under 3s, €17 for 4 to 9-year-olds and €24 for 10-year-olds and above.
Get the ferry to Samos
Another fun way to spend the day in Kusadasi is to get the ferry to Samos. This beautiful Greek island is about 1.5 hours away and the journey to get there is incredibly scenic and relaxing. On arrival, you can enjoy snorkelling in the crystal clear waters or try the fresh seafood the many bars and restaurants have to offer. A same day return ticket is around €30.
Get a Jeep Safari Tour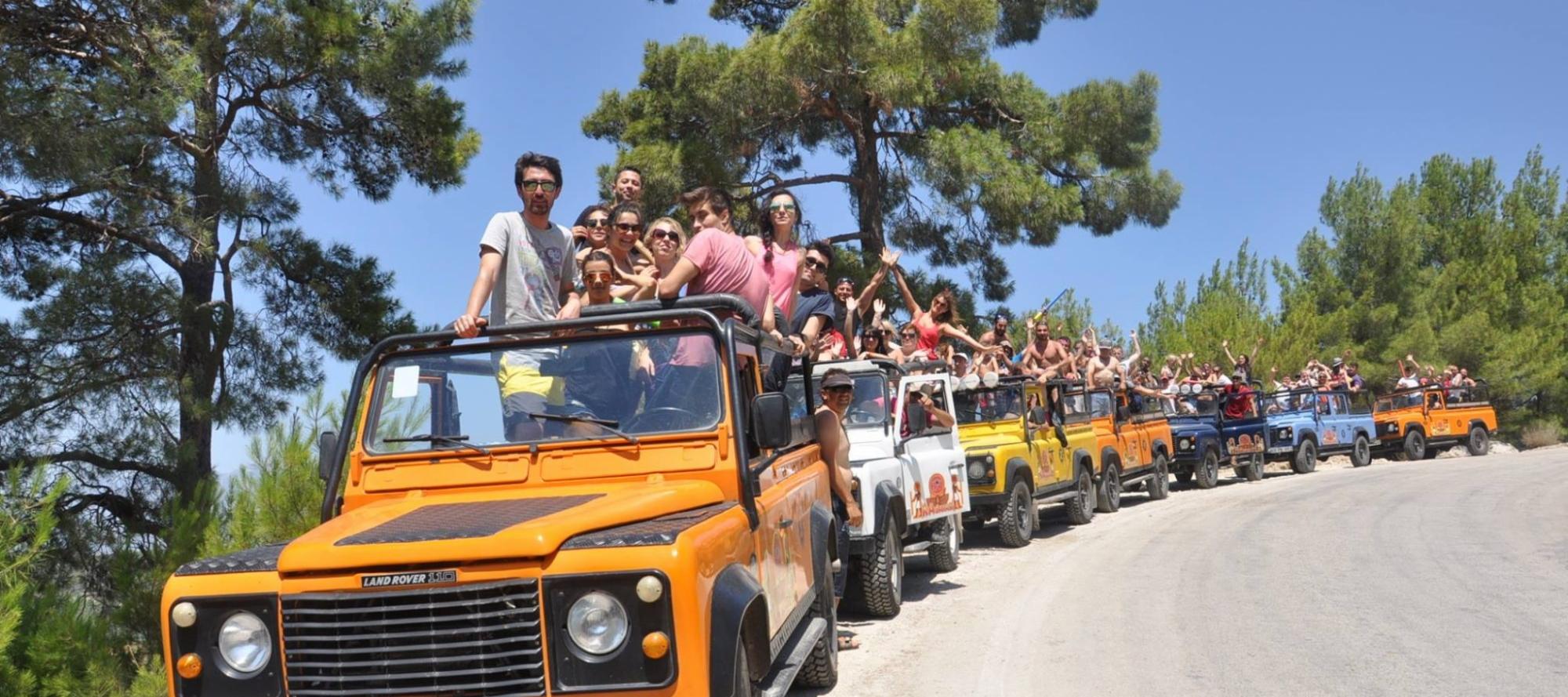 This is a fun, exciting way to spend your day and is suitable for all ages. The safari gives you the chance to discover the beautiful National Park which is about 15 miles from Kusadasi. The views on the way to the park are just stunning and include lush olive trees and traditional Turkish villages. There is a BBQ provided on arrival and you have the chance to view glorious waterfalls and swim in the surrounding crystal clear waters. This is an adventure packed, fun day out for all the family. Tours are around €30 per person.
Explore the Mediterranean Sea
Kusadasi offers so many amazing ocean experiences including scuba diving and snorkelling. This can be a fantastic way to explore the beautiful turquoise waters. There are many companies offering these once in a lifetime experiences but our favourite is the Active Blue Dive Centre. They have courses available for beginners and experienced divers which are carried out in an exciting, fun and safe way.
Visit Hierapolis & Pamukkale
This is a breath-taking experience which allows you to discover the ruins and tombs of the ancient Hierapolis and also explore the unique snow white hillsides of Pamukkale which are covered in calcium deposits. You can also relax and swim in the spectacular thermal pools. This is an unmissable experience.
Start your Kusadasi adventure with Click&Go! 
---