You might remember Stephen from his family's holiday to Valencia. Well, they've been on holidays again, but this time to the city that never sleeps – New York! Stephen and his son, Jamie, have written blogs on everything they got up to – find out more below…
---
Day One: Thursday, 31st of May
We're at Dublin Airport nice and early for the 11am Aer Lingus flight from Dublin to JFK. As this is our first trip to the US, we were worried about delays/queues with the US Pre-Clearance. Everything was seamless, quick and the US Border agent was an absolute gent who had a laugh with the family, particularly with my 10-year-old son, Jamie.
As always, the Aer Lingus flight was spot on and the crew were so friendly. Even better, we got into JFK 55 minutes earlier than scheduled, luggage was then only a 5-minute wait and 10 minutes later we were in a cab on the way to Manhattan. We researched before we left Dublin the cheapest way to get from JFK to Manhattan and the general opinion seemed to be to get a taxi at the rank outside arrivals. There's a $52 set far (+ $5-$10 for tolls) so no need to worry about paying more or being overcharged.
The weather wasn't good, lashing rain, so traffic was heavy into Manhattan but still, the journey only took us just over an hour.
The Hotel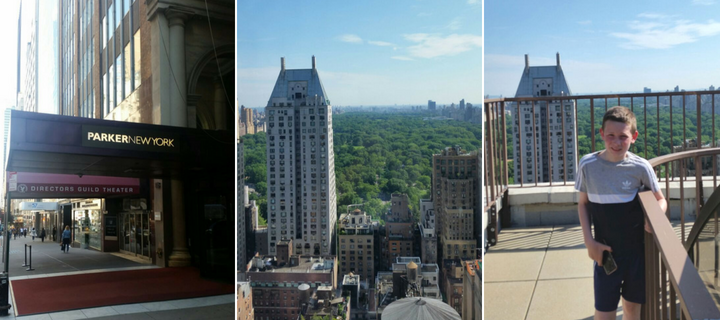 Our hotel was the Parker New York, a 5* hotel on 56th street just off 6th avenue, on the Upper Westside and just a couple of minutes walk from Central Park. Check in was quick and easy and our room with a Central Park view was large and perfect for the 3 of us. Bags quickly unpacked and off we went to explore the city.
Carlo's Bakery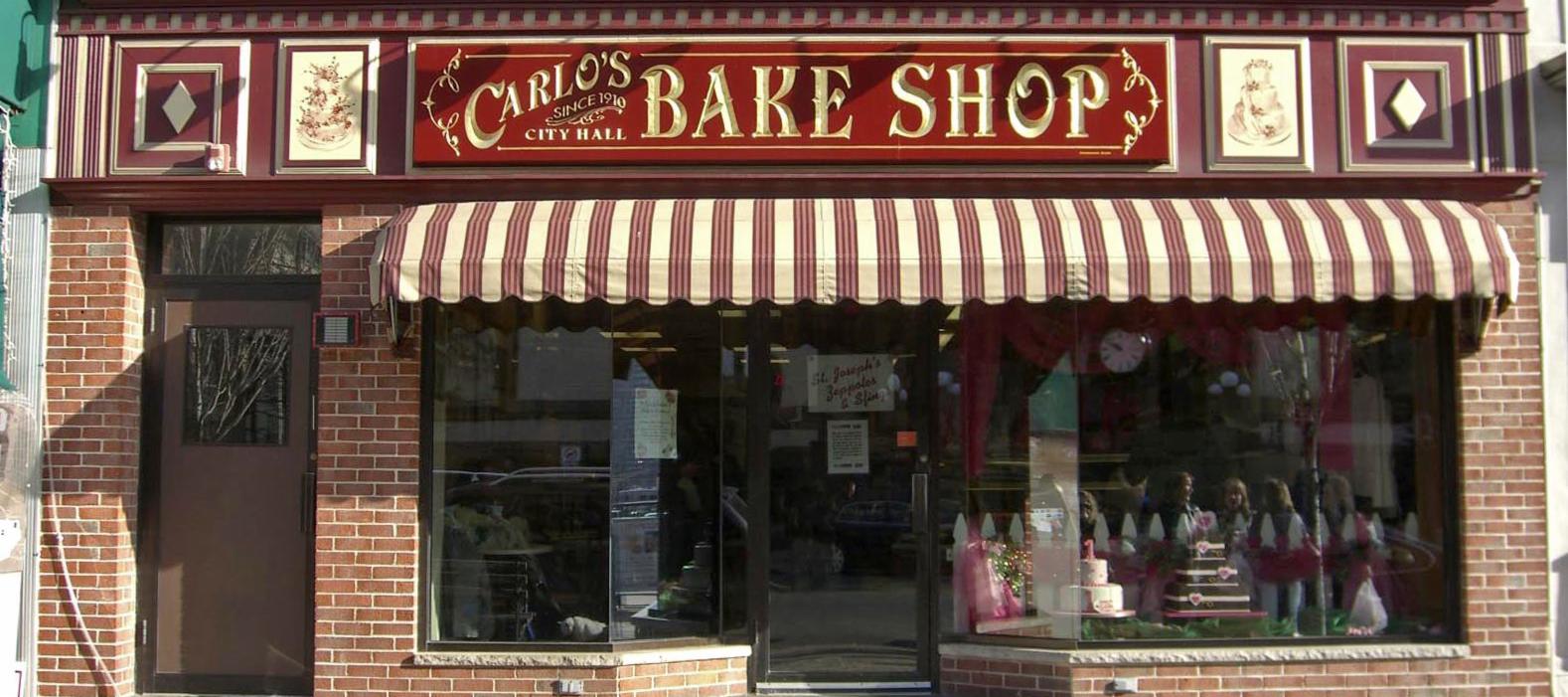 Jamie insisted our first stop be Carlo's Bakery, of Cake Boss fame, on 42nd street on 8th avenue. We were expecting queues but it wasn't too bad so we got our cakes and coffee fill to set us up for the day. By then, the rain had stopped so we just wandered through the streets taking in the bustling sights, sounds and smells of this amazing city.
Times Square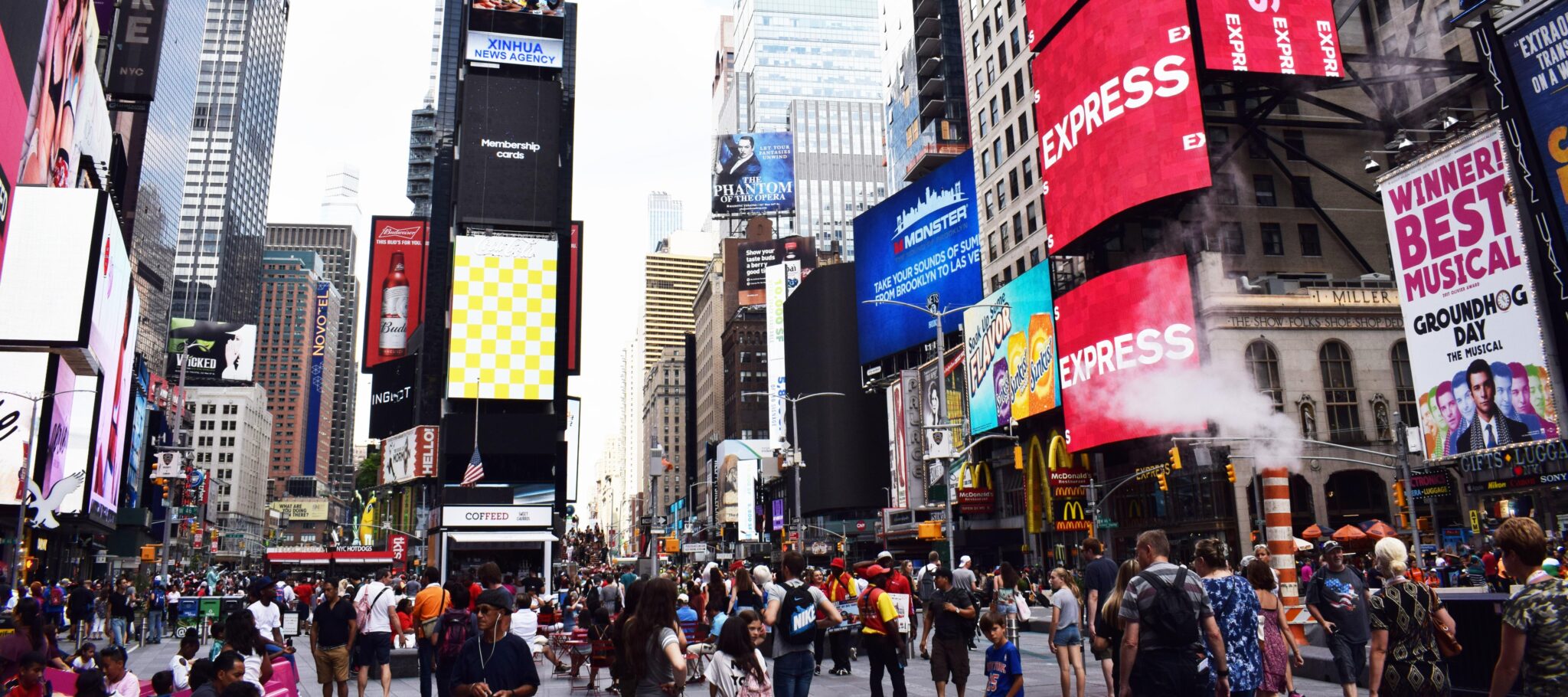 After wandering for about an hour, we found ourselves in Times Square! Sensory Overload! Tourist, locals, police and even superheroes (you'll know what I mean when you go) were everywhere you turned. The screens flashing everywhere, screams of excitement from grown adults – this was selfie central! Not normally my thing, but when in Rome (or NYC in this case)!
After a long and adventurous day, we decided to head back to our hotel, which was thankfully just a 15-minute walk from Times Square. Our minds and bodies had taken in enough for our first day and we all slept well that night!
Day Two: Friday, 1st of June
We have a list of things we want to see and do on this trip so we're up early at 8am to start our day.
TIP: You don't have to go to a diner/café to get a decent brekkie. There are countless stand/vans on every street corner that sell pastries/waffles/coffees for approx. $2 each. Eat in a café, which we made the mistake of doing, and we paid $35!
National Geographic Encounter Ocean Odyssey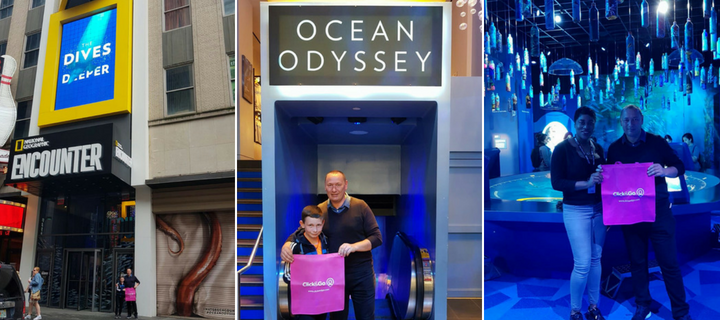 The first item on our list was a visit to the National Geographic Encounter Ocean Odyssey, a new attraction in Manhattan since 2017. While this is great for kids and educational, it's a real family experience and the staff's interaction (no pressure) all the way through help enhance the experience and make this a must see and do in NYC.
You, virtually, walk on the sea floor with stingrays, dolphins and fish swimming all around you. You interact with sea lions, walk through a kelp maze and are in the middle of a large red squid fight and, to finish off, you are amongst (in 3D this time) sharks, dolphins and whales as they hunt an anchovy bait ball. You are right in the middle of it as the whale, sharks and dolphins tighten the bait ball for attack when… I'm gonna stop there and let you go and experience it for yourself. We left the experience wide-eyed, smiling and educated about the Oceans of the World.
Intrepid Sea, Air and Space Museum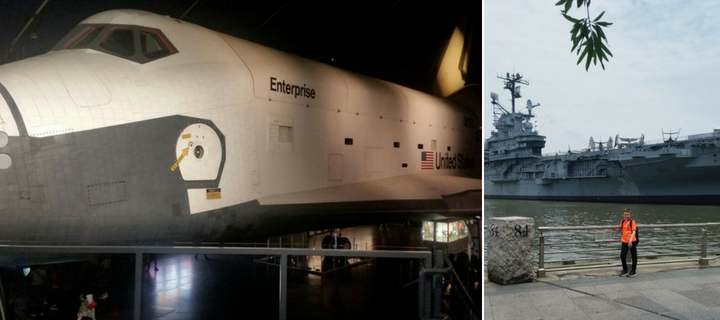 Next up we went to the Intrepid Sea, Air and Space Museum. The USS Intrepid aircraft carrier is moored at Pier 86 off 46th street and has on show on its deck fighter jets, Concorde, a submarine walk through and the Space Shuttle Enterprise. It's spectacular and is especially good for families and/or anybody interested in war history or ship or aircraft enthusiasts.
After Intrepid, we were right beside the High Line. This is an elevated (about 30 feet) old freight rail line that runs from 34th street down to 12th street and is transformed into a 2.3km walk right through the skyscrapers of Manhattan. As it's elevated, you can walk right above the hustle and bustle below and see Manhattan without the traffic and all those traffic lights! Really enjoyable.
That evening we did "Top of the Rock" which is the viewing area at the top of the Rockefeller Center. We were advised to do at least one of the skyscrapers at night-time as well as day-time so you can experience the city lights at night. It was a great tip and really enjoyable and even though I'm not great with heights was an amazing experience. The pics (yes, selfies again) will live long!
Day Three: Saturday 2nd of June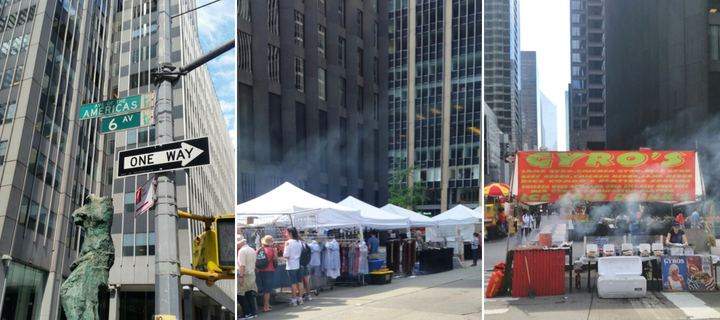 Up and out early and we got a lovely surprise! While getting breakfast from the stall on the corner beside our hotel, we discovered that the whole of 6th Avenue from 56th street to 42nd street was now pedestrianised for food, clothes, jewellery, International stalls and market day! It was unbelievable, one of the BUSIEST avenues through the centre of Manhattan was now the BUZZIEST. The different nationalities, all bringing their nations foods was amazing. Ok here goes, there was Mexican, Thai, Jamaican, German, American BBQ, Indian, Argentinian, Italian, Chinese, Brazilian… All little stalls lined up on either side of the street. We loved it! We had to be torn away to go see the Statue of Liberty.
Statue of Liberty & the World Trade Area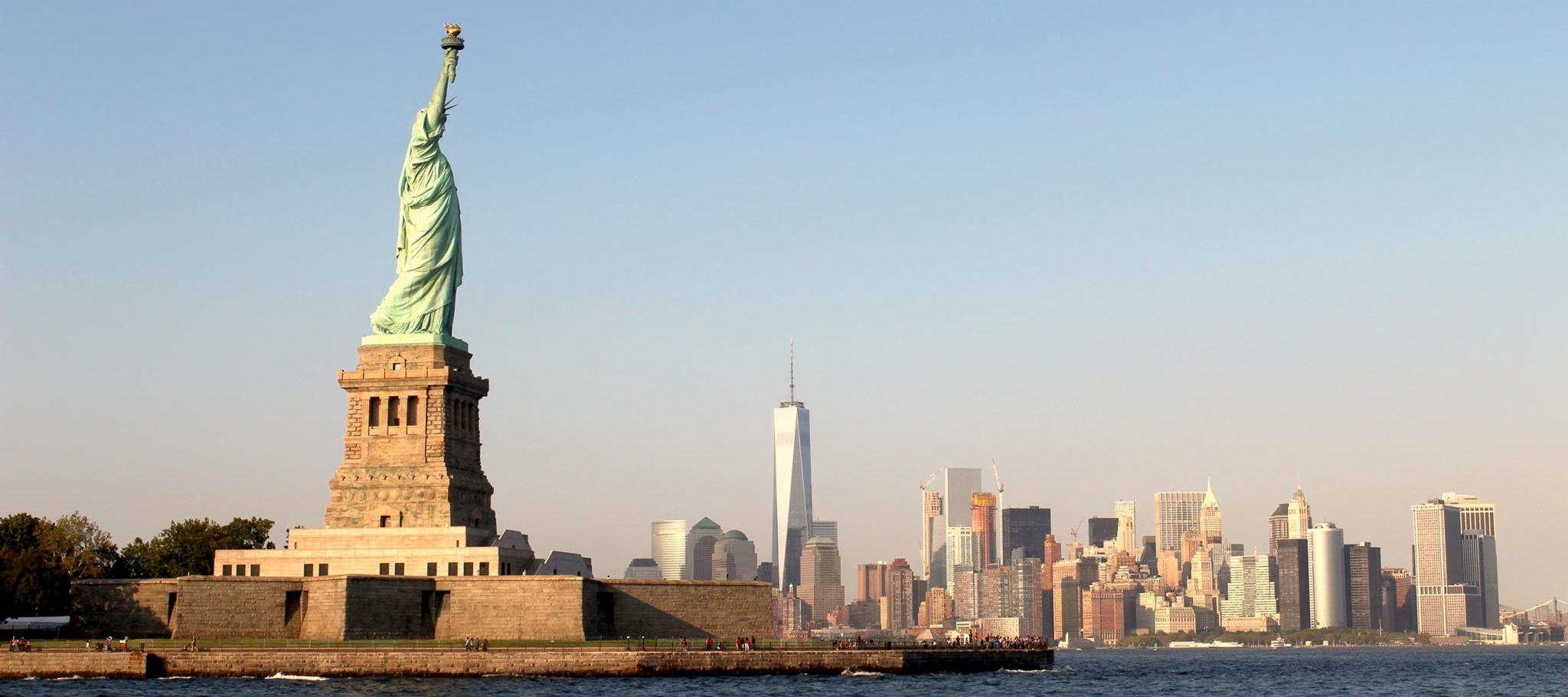 We took the subway down to the World Trade area, just a 5-minute walk from the free Staten Island ferry terminal. The free ferry goes right by the Statue of Liberty and gives great skyline views back to Manhattan. After our quick turnaround, we were back in Manhattan and visited the 9/11 Memorial Museum and One World! Very hard to describe the scenes and emotions this area bring to you. It's surreal as we've all seen on TV what happened but to be there and still feel the emotion… it's a great history lesson!
Carraghers Bar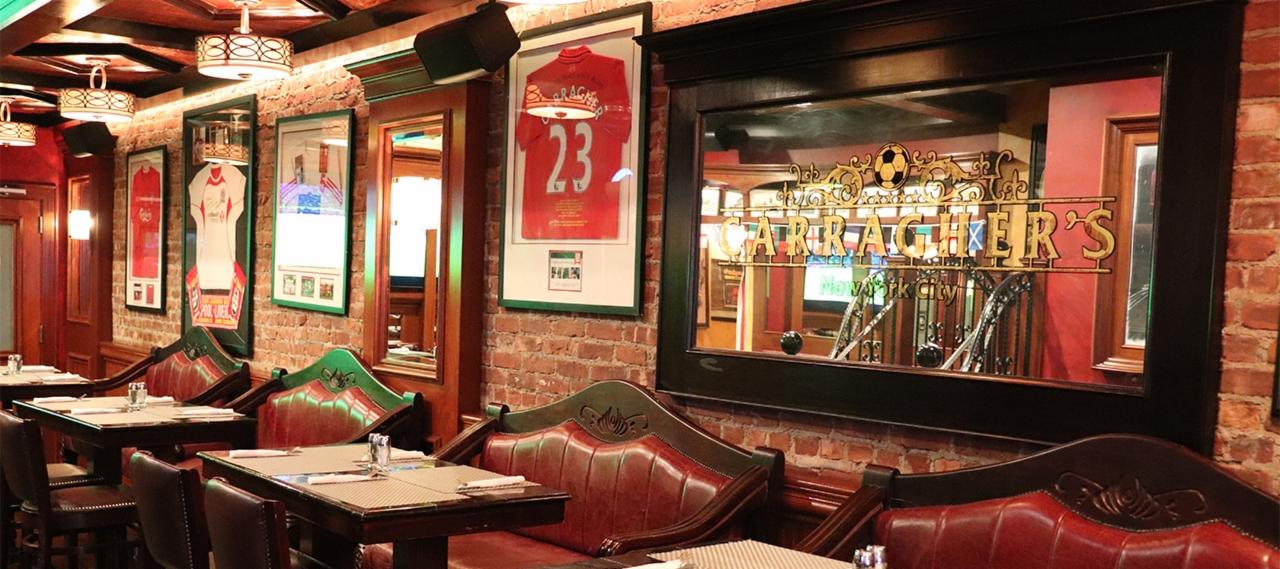 After a quick change in our hotel, we went to Carraghers Bar, a Liverpool FC themed bar on 43rd street + 8th. This is a must visit for any Liverpool supporter, which the 3 of us are. Liverpool memorabilia are all over, framed pictures, signed jerseys and it even has a Champions League trophy. Great atmosphere, lovely staff and a real homely food, which was exactly what we needed!
Day Four: Sunday, 3rd of June
Again, up and out early and only a 5 minute walk from our Parker New York Hotel is Central Park. Jamie was really looking forward to this! We spend a few hours just strolling through the park, watching a baseball game, having a picnic and ice cream and Jamie chased the squirrels. There are so many walkways, lakes and bridges we just wandered and chilled out. It's a great way to spend a morning!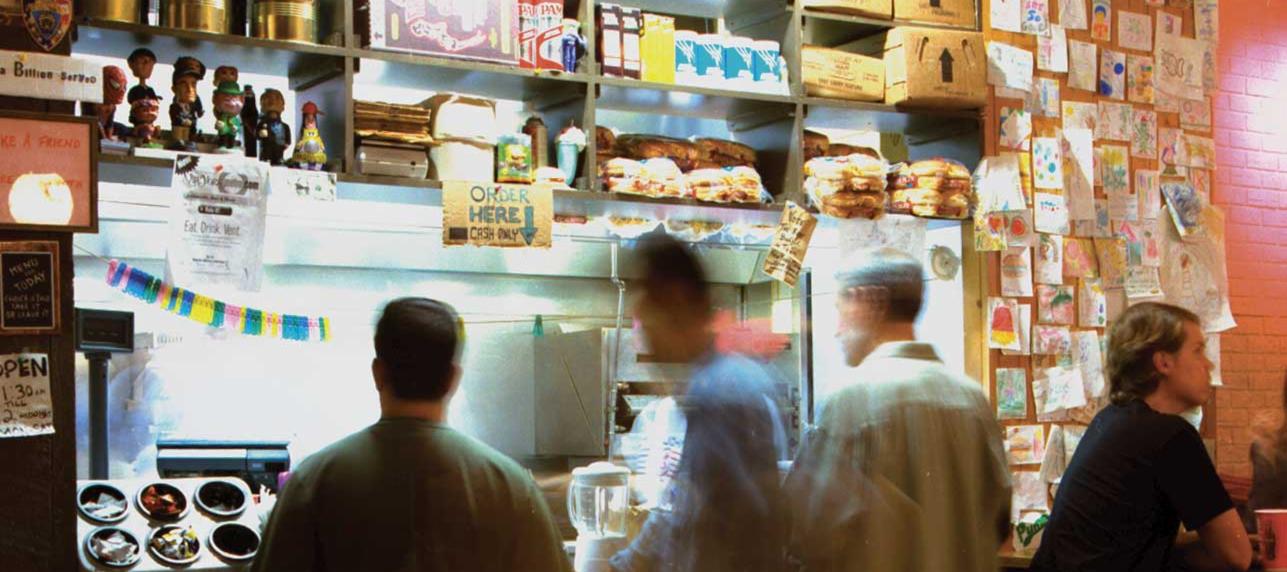 We spend the afternoon just wandering up and down 6th Avenue, which was still pedestrianised for the International Markets, just this time it was from 45th to 37th streets. After a tiring day we decided not to go too far away from our hotel for dinner, and boy we didn't go far. In fact, we followed some advice and ate in the highly recommended Burger Joint which is in the lobby of our Parker NYC Hotel. It's almost hidden, behind a big curtain, but WOW what a feed and prices on a par with most other restaurants in Manhattan. Well worth a visit!
Day Five: Monday, 4th of June
Our last day. With our transfer picking us up at 4pm to take us to the airport, we decided to fit a few more sights in before we left NYC. This was very much a Jamie day!
First, off to Times Square for Jamie to pick up his "presents" for his friends and schoolmates, the Hersheys shop and M&M shop. These are two vast shops containing all shapes, colours, sized and flavours of their chocolate. Jamie was in heaven! 1 hour later and $40 lighter we dropped the "presents" off at our hotel and walked through Central Park to the American Natural History Museum approx. 15 minutes away.
American Natural History Museum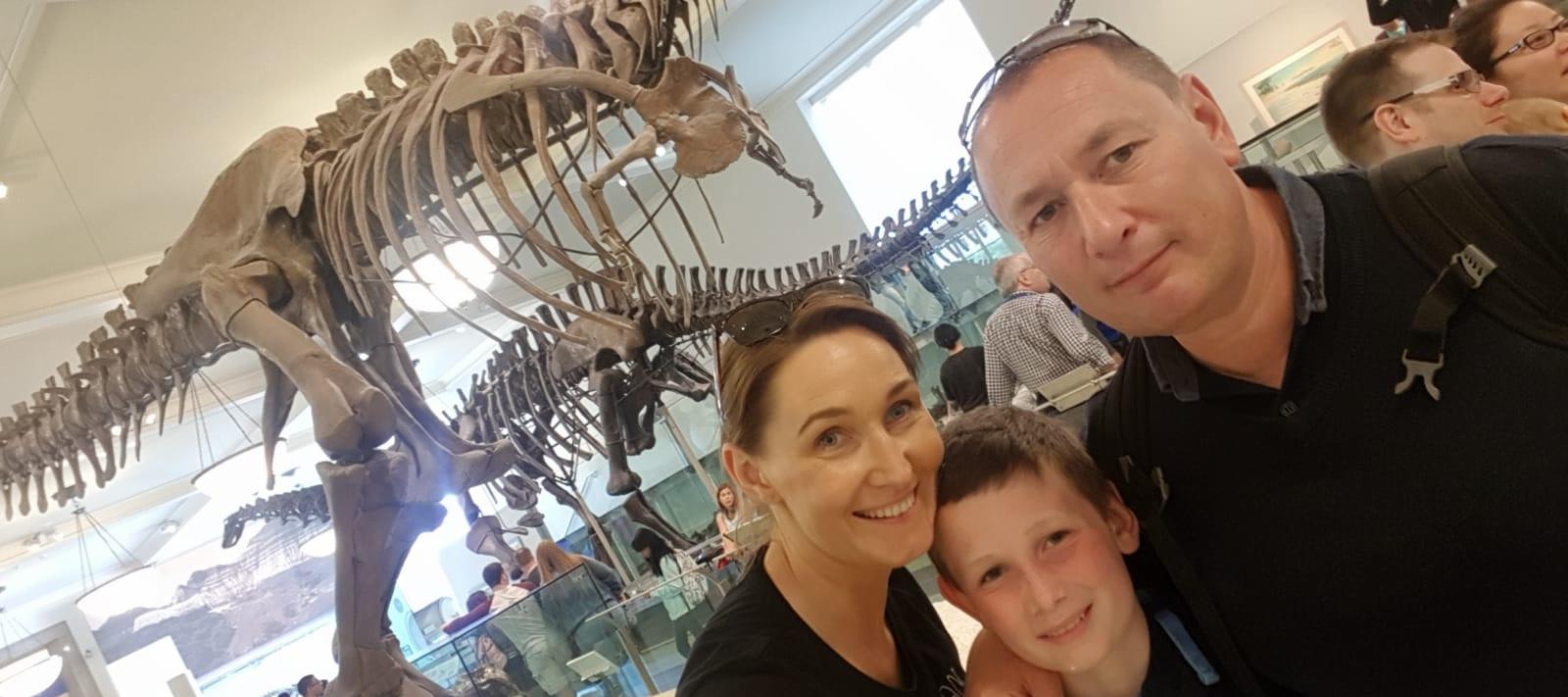 The museum is vast, over 4-floor levels. Each floor has different areas giving you a detailed history of humans and animals from each part of the world going back thousands of years. You'll need easily 3 to 4 hours to stroll around and see everything so give yourself plenty of time and enjoy it. Our favourite was the dinosaur floor with a T Rex skeleton – awesome!
Now time to leave NYC! We spoke to the Parker Hotel reception and they advised that again the $52 set fare applies back from Hotel to JFK and they would organise this for us. Give yourself an hour and a half travelling time to get to the airport in case of traffic.
Overall, I have to say NYC has been incredible! Busy? Yes! But worth every kilometre walked, dollar spend and memory made!
'Til next time,
Stephen, Lisa & Jamie.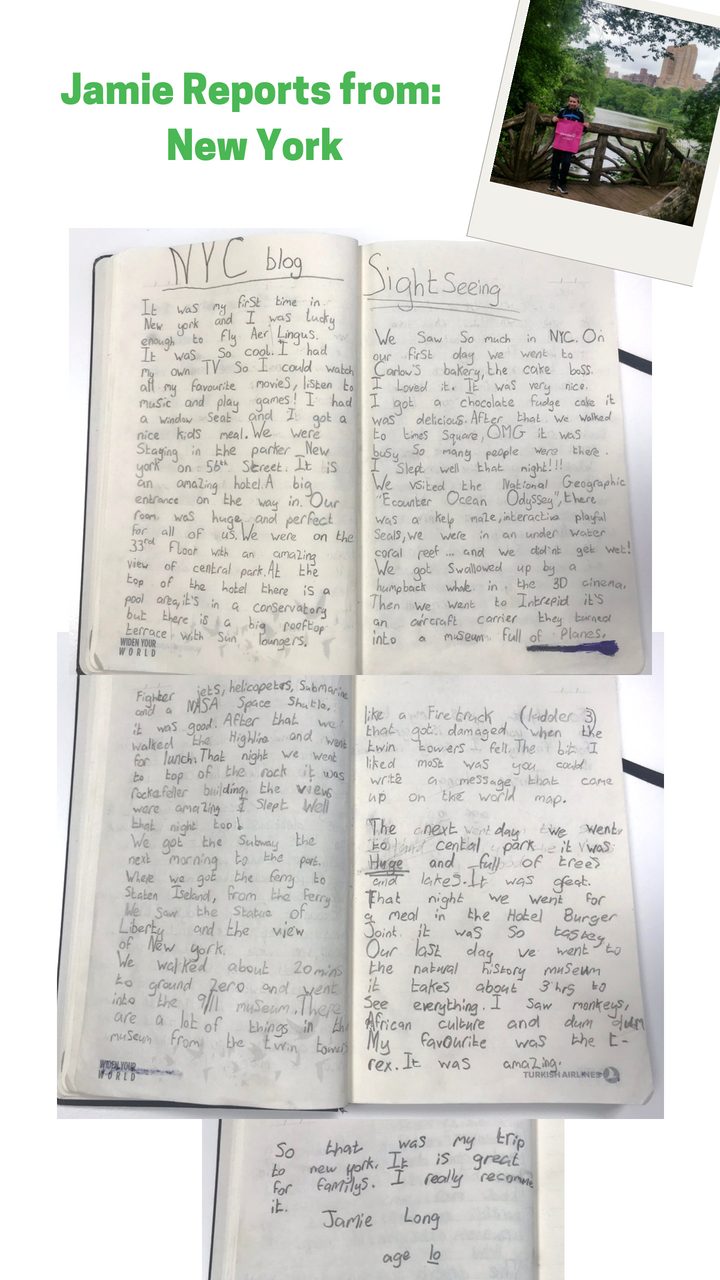 Have Stephen and Jamie convinced you to visit New York? If so, you can start your New York adventure on our website or call our holiday experts 7 days a week on 01 539 7777.
Click&Go Travel Podcast on New York