Best Attractions at Universal Studios Florida
As one of the two main theme parks in Universal Orlando Resort, the Universal Studios Florida park is overflowing with options and fun things to fill up your trip. The film and television industries inspire the theme so as you explore the park, you will be surrounded by attractions inspired by some of the most successful and iconic films and television productions.
Note: Here at Click&Go, we take our theme park research and reporting very seriously…so if you didn't happen to know that Universal Orlando Resort is split into four sections (two main theme parks – Universal Studios Florida and Universal's Island of Adventure, Volcano Bay water park, and CityWalk), you can read this blog post here that gives a picture of Universal Orlando Resort at large along with some great tips and accommodation recommendations.
So, without further ado, here's a list of the must-do attractions at Universal Studios. Whether you're going with a significant other, the whole family, or just yourself (we don't judge), here are some of the must-do's that we are adamant you have to squeeze in when you head to the theme park after Click&Go helps get you there!
Events like Halloween Horror Nights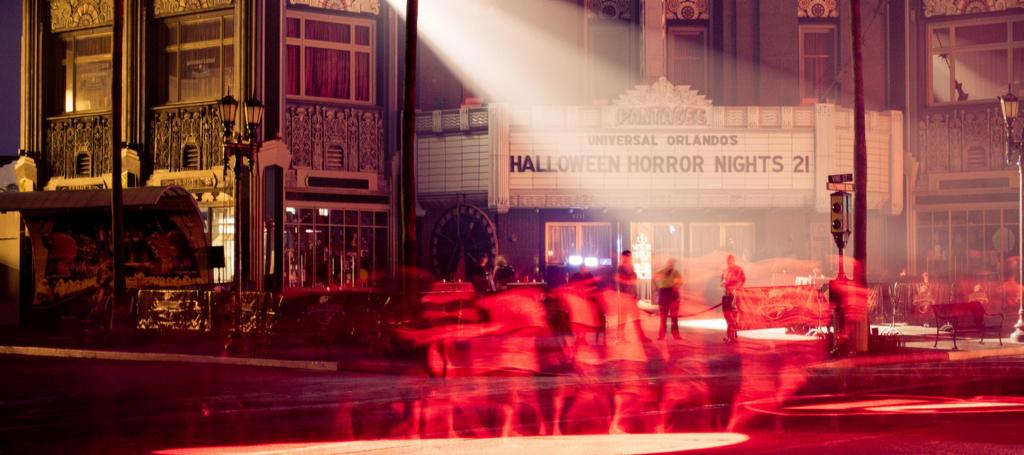 On select nights from September to November each year, Universal Studios transforms into what nightmares are made of. Halloween Horror Nights has been crowned as the Best Halloween Event for amusement parks for ten years running. Inspired by the most iconic names in the horror genre, a whole host of haunted houses are configured and scare zones arranged around the park when this separately ticketed event occurs. It's advised to buy your tickets online in advance of your arrival because the tickets are more expensive at the gate. You have the choice between single night or multi-night passes. This event may be too intense for children, and therefore not advised for children under 13, but if you do decide to test your resolve, prepare for spiked heart rates and plenty of wondering what may lie around every corner.
If a good fright doesn't tickle your fancy, there are plenty of other events during the year that may do just that. From a Mardi Gras celebration to a magical Christmas experience during the holiday season, there is never a bad time to visit. Details on all events can be found here.
Harry Potter: Escape from Gringott's
I will admit it…I have never read a Harry Potter book. Most of the time I fall asleep during the movies even though, in my defence, I fall asleep during every movie. So you could say that I am not the biggest Potterhead, BUT, the Escape from Gringott's is definitely something that you cannot skip out on. It's not only reserved for the ardent fans because the interactive and immersive experience is second to none. Simply, Universal has outdone itself.
Enter Gringott's Bank at the end of Diagon Alley upon which a giant fire-breathing dragon sits and pass through the huge marble lobby before hopping on a thrill ride that races you through the depths of the bank. Join Harry, Ron, and Hermione as they battle against "he who must not be named." After, enjoy a pint of butterbeer because you will most definitely deserve it.
After, if you have a Park-to-Park pass, you can take the Hogwarts Express from King's Cross Station over to the other theme park, Island of Adventures, and continue your journey with Harry Potter in Hogsmeade and ride on the Harry Potter and the Forbidden Journey ride!
Despicable Me: Minion Mayhem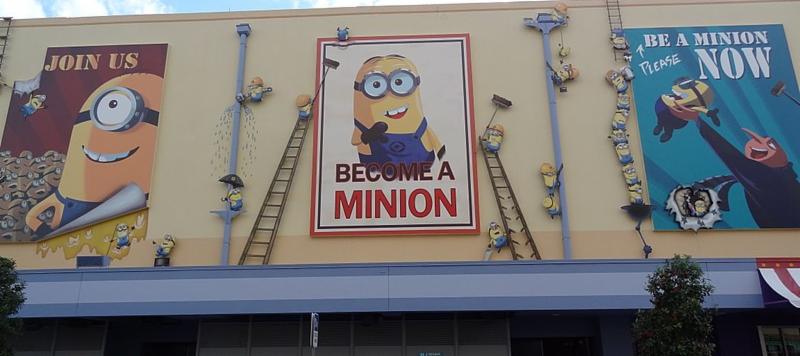 This cute, 3-D, good-for-the-whole-family ride will keep you smiling the whole time. In Despicable Me: Minion Mayhem, become a minion and help Gru and other characters of the famous Despicable Me animated franchise as they deploy and try to execute one of their schemes that undoubtedly goes awry.

Race Through New York Starring Jimmy Fallon
Make like a true New Yorker who can never slow down and zoom through the city that never sleeps with famous late-night American talk show host, Jimmy Fallon. Enter Studio 6B where you'll hear Jimmy give his monologue. Then, rev your engines because you're about to race Jimmy through New York City and beyond. Enjoy this 3-D immersive ride with the whole family! Just sit back and be entertained.
Revenge of the Mummy: The Ride
This ride will impress you with its animatronics and when you take a whirl on this thrill ride through an underground tomb, you'll be engulfed in complete darkness. The mummy enacts its revenge as the ride zooms down the track at speeds over 70km/h. It is based on the Mummy film franchise which first hit the screens in 1999.

The Simpsons Ride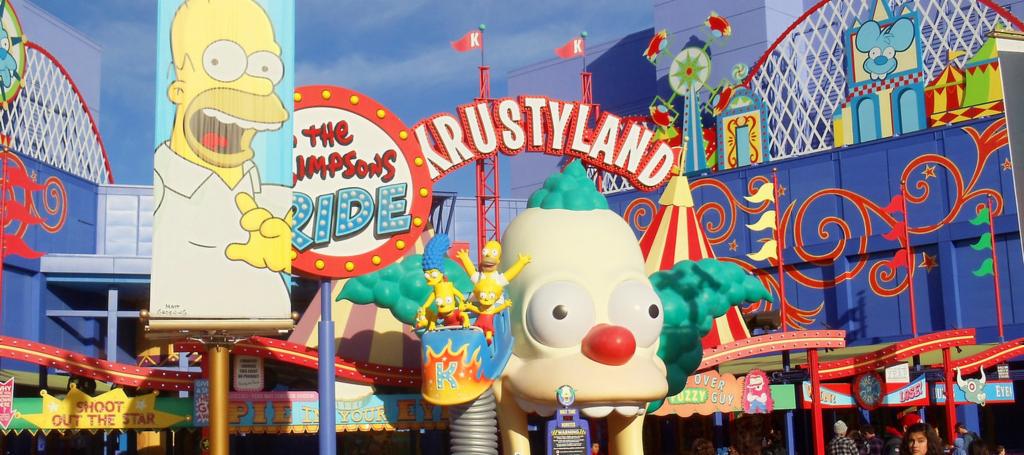 Head over to the Springfield portion of the park and be engrossed in the world of the Simpsons. The architecture truly makes you feel like you just stepped through the screen and are walking around the neighbourhood. The ride matches the happy and carefree vibe of the setting and is truly a ride for the whole family – even if the younger generations don't appreciate the Simpson's as much as those who remember the 90's.
E.T. Adventure
This is the only original ride in the entire park! E.T. Adventure opened in 1990 – the same year that Universal Studios Florida opened its gates. Therefore, this ride is a classic. During it, you will help E.T. save his home planet and soar with him in a flying bicycle (which every single one of us has wanted to do). The music playing during the ride is an original score by the composer for the film, John Williams. Help E.T. and remind yourself of the joy of the classics.
Men in Black: Alien Attack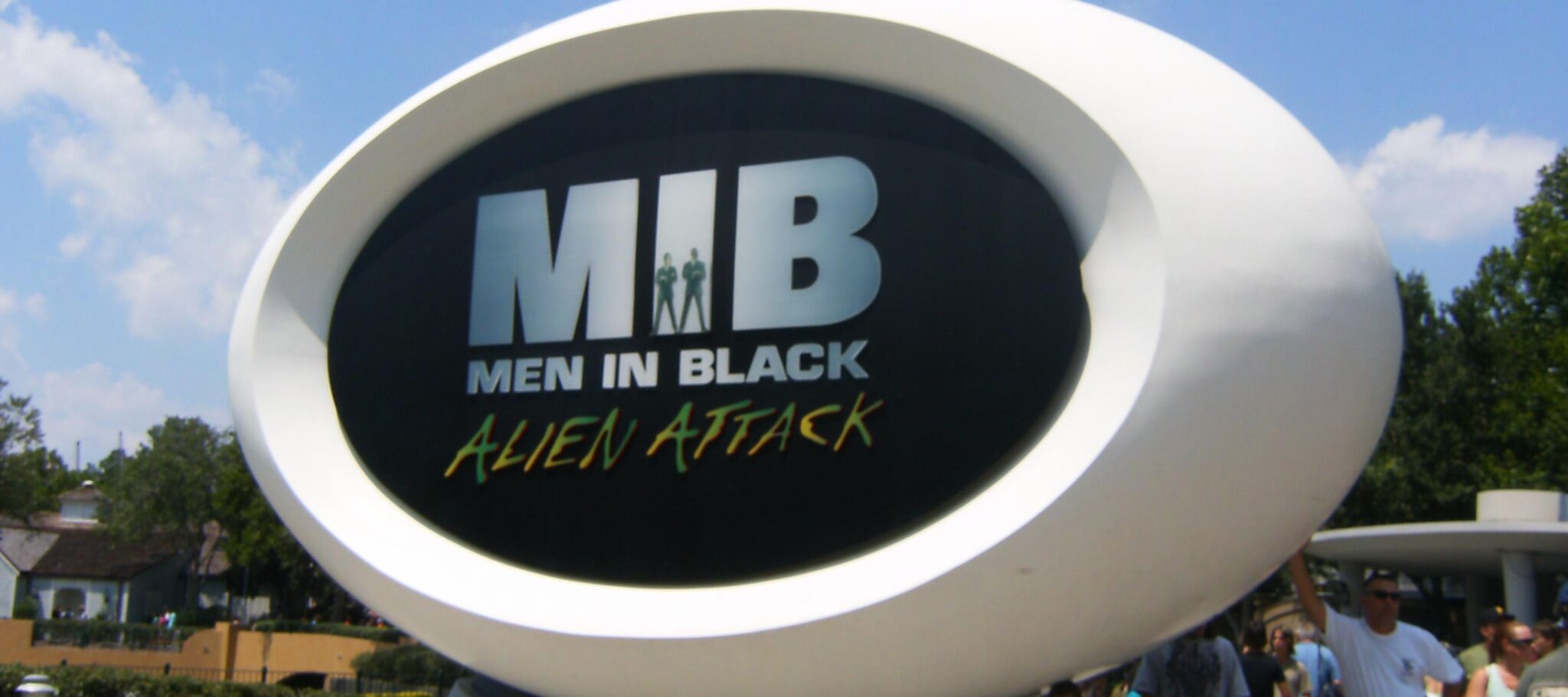 New York City is under attack by alien invaders and as a Men in Black agent, you must fight back! This is target-shooting game and ride combo allows for a true edge-of-your seat experience. We hope your marksmanship is up to the challenge because if an alien hits your car, it goes spinning out of control.
Fast & Furious: Supercharged
Join the Fast and Furious gang in the NEWEST ride at Universal Studios! This ride was highly anticipated and as expected, there are plenty of amazing cars and an intense chase that ensues! See recreations of the stage and then buckle in to get ready for an explosive experience.

Transformers: The Ride – 3D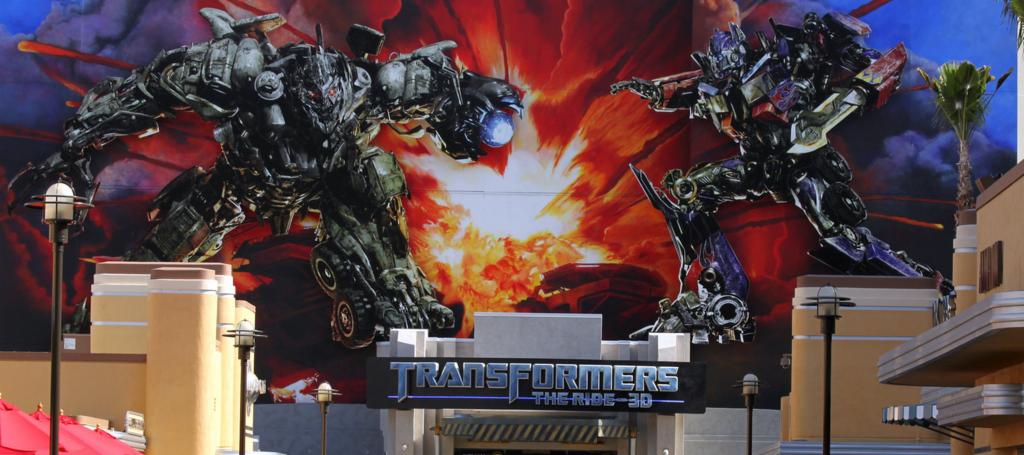 Join Optimus Prime and Bumblebee as they battle Megatron and save Earth! With the ultimate goal of securing the AllSpark, you will witness first-hand some of the most impressive bots in the galaxy battle it out right in front of you in 3-D.
Even if you are loyal to Disney, we promise that a cheat day to Universal will surpass your expectations. Ready to go beyond the bounds of the cinema screen at Universal Studios?
Click&Go Travel Podcast on Orlando
---