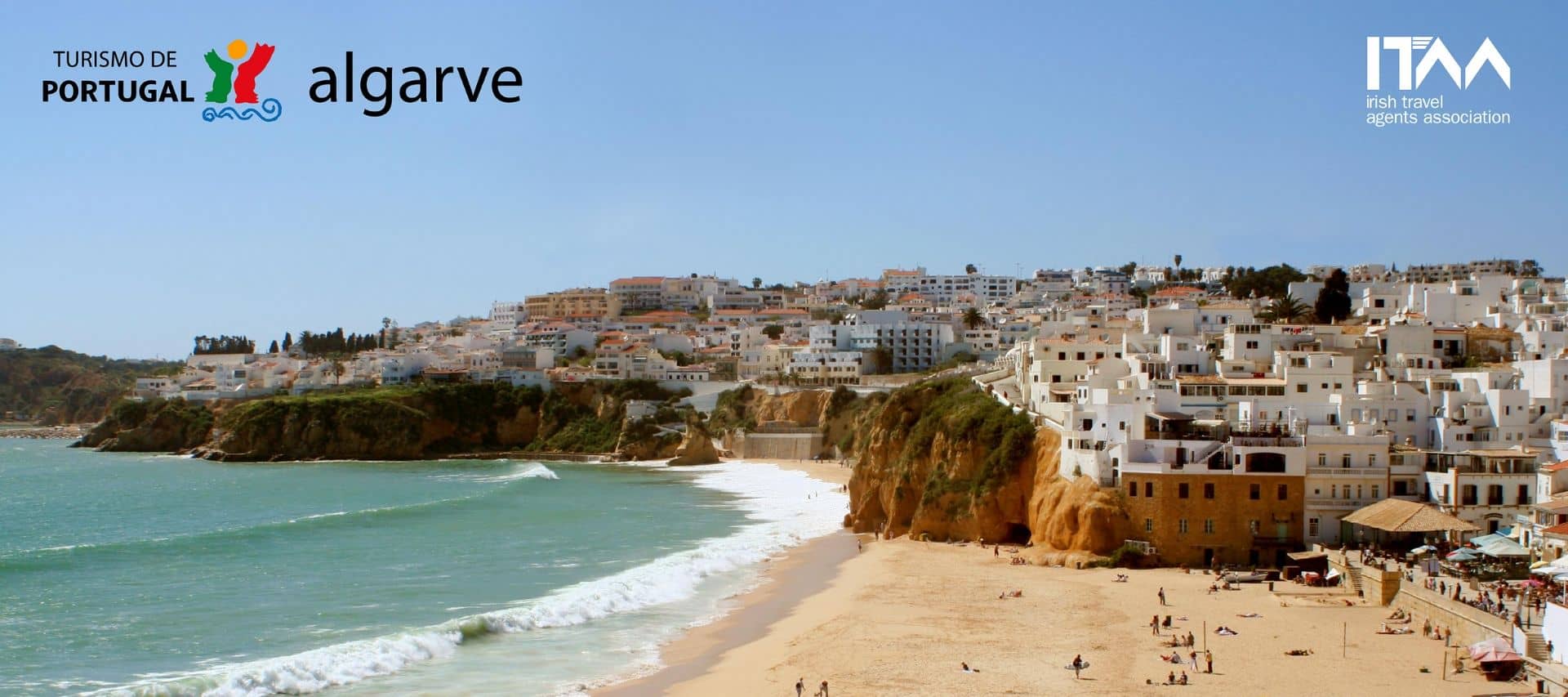 Why Albufeira is the perfect long stay destination
If you're thinking of a sun holiday in Europe, chances are the Algarve region of Portugal is top of mind. It's a region that has captured the hearts of Irish holidaymakers thanks to its hot-but-not-too-hot weather, fresh wholesome food and laid-back friendly people. The pace of life in the Algarve is never too frantic so it instantly lends itself to relaxation.
Albufeira, one of the largest and most popular destinations in the Algarve, has retained a local feel. Originally a fishing village, Albufeira now consists of the Old Town and the bustling Montechoro Strip (the new town).
If you're planning a long stay holiday, Albufeira should be top of your list. Why? Keep reading…

Cheap living

Our long-stay holidays to Albufeira can be as little as €419 per person for flights, transfers and 28 nights accommodation in a 4* self-catering apartment right on Praia da Oura.
Once you get to Albufeira, you can spend as little or as much money as your budget allows. If you want to just get some sunshine and not spend too much money, you just have to budget for groceries and the occasional taxi, meal out or trip.
There are plenty of delicious restaurants around Albufeira and it's more lively Montechoro Strip that serve great food at reasonable prices. Taxis between the old town and the Strip cost as little as €5 and day trips are well-priced too! You can go on a full-day jeep safari from €48pp, a 3-hour caves boat trip from €26pp or a tour to Lagos, Silves and Sagres from €48pp.

Groceries to Gúnas

Some shops may be closed or have shorter opening times during winter months, but Albufeira still has plenty to offer in terms of shopping. Its shops range from small boutiques to tourist-centric shops to leather and linen shops to antique jewellery and craft goods.
For €15 in a taxi, or a 30min courtesy bus trip, you can take a few hours out to indulge in some shopping at Guia's outdoor shopping centre, Algarve Shopping with around 100 shops and an impressive food court. Algarve Shopping has a large selection of shops from popular high street brands like Zara and Sketchers to European shops like Natura, C&A and Sephora. It also has a brilliant supermarket, Continente for stocking up on everything from toothpaste to stationary.
If you need anything but don't fancy the trip to Algarve Shopping, head to Modelo in the Albufeira Shopping Centre. It has lots of fresh fruit, veg and freshly caught fish. Groceries here are a fraction of the price as are toiletries and alcohol.

Local Albufeira experience

Want to find out where the locals eat? As long-stay holidays are during the off-peak season, a lot of the more touristy bars or restaurants will either close or reduce their hours. This is when you can truly find out where the residents of Albufeira eat out or go for drinks.
Naturally, it'll be quieter than in the summer months, but Albufeira still has a charming atmosphere where locals go about their daily business. You can go for a morning walk on the beach, have a long and lazy lunch, explore the streets of Old Town Albufeira or go on a day trip to nearby towns and explore this stunning coastline.
So why not escape the Irish winter, get a bit of extra sun, some tasty food and completely unwind in Albufeira before Christmas?
Click&Go Travel Podcast on the Algarve
---