The Algarve is a vibrant region along the south of Portugal. It's a region many Irish holidaymakers are familiar with and a region that we in Click&Go love. Beyond relaxing by your pool or strolling on the beach, there is so much to see and do in the Algarve to keep all ages entertained.
Don't know where to start? Check out our list…
Visit Benagil Cave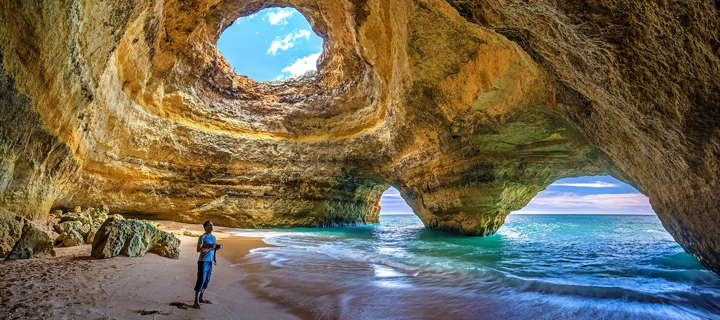 The western Algarve coastline is famously dotted with caves and impressive sandstone cliffs. The most famous cave is the Benagil Cave, which is located near Lagoa and Carvoeiro. There are daily boat tours that leave from Carvoeiro, Lagos, Portimão, Albufeira and Vilamoura that take in not only Benagil Cave, but other caves along the coast – you might even see some dolphins too!
Zoomarine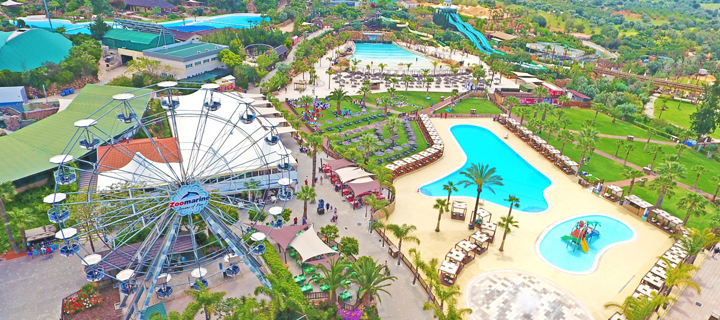 A visit to the Algarve isn't complete without a day trip to one of its most famous parks. Zoomarine has bird shows, an aquarium, dolphin shows, seal shows, pools, waterslides, river rapids… everything you could need for a fun-filled day out! You can even swim with dolphins if you have some money to spare!
Slide & Splash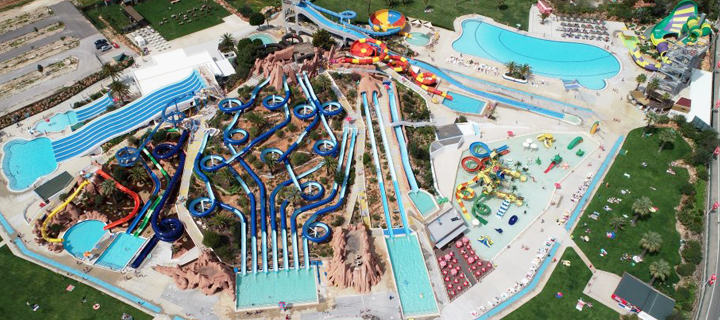 Want to mix things up from your pool? We recommend a day out at Slide & Splash. Portugal's biggest waterpark! It has 15 slides including a splashtastic area for smaller kids that has an abundance of slides and water features.
Jeep Tour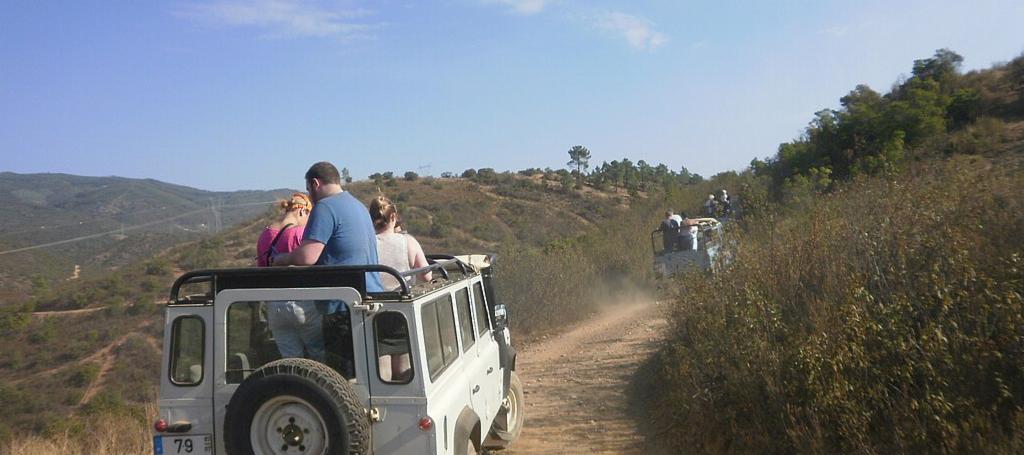 A jeep tour is a fantastic way to experience the Algarve and go beyond the resorts. Taking you on dirt mountain roads you'll get to see a whole other side of this region. You'll learn about its history, its product and its culture. You'll get to taste traditional Portuguese food and, most importantly, have a lot of fun! I've been on multiple jeep tours in the Algarve and it's a great day out for all ages.
Market Day in Loulé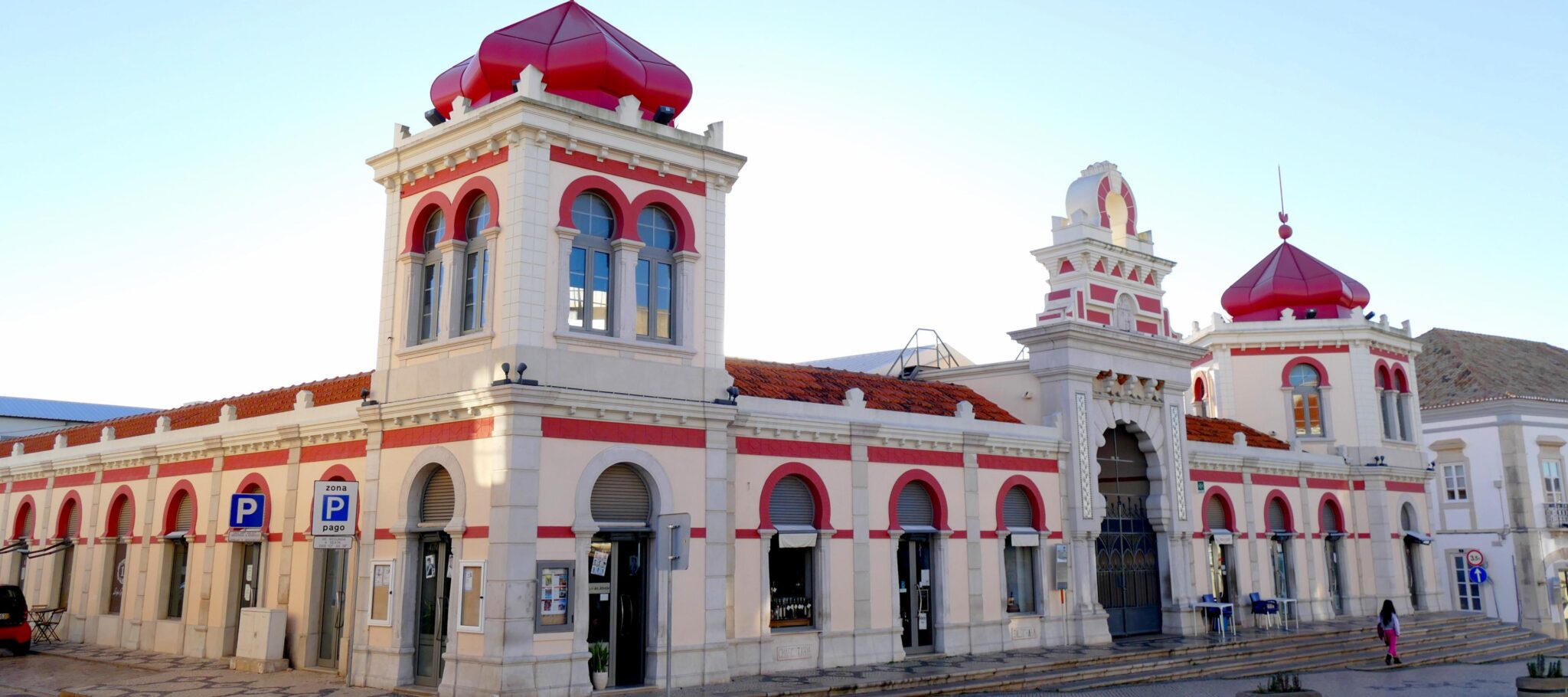 Loulé is a very traditional market town and a visit to its covered market is a must. Dating back to 1908, its a focal point in the town and a hub of activity with everything from fresh fruit and veg to that day's catch to handmade bags and slippers! It's open Monday to Saturday from 7am to 3pm. After the market, take a stroll through Loulé's small streets, browse its boutiques and stop for a coffee and pastel da nata.
Wine tasting
Did you know Portugal produces its own wine? In the Algarve region alone, there are 2000 vineyards and almost 30 wine producers. In the Algarve, 8 varieties of grape are used to create their wines: Negra-Mole, Crato-Branco, Trincadeira, Aragonez, Castelão, Síria, Muscatel and Arinto. Most importantly, they have created a wine route so you can sample the finest wines of the region and experience a different side of the Algarve.
Share a cataplana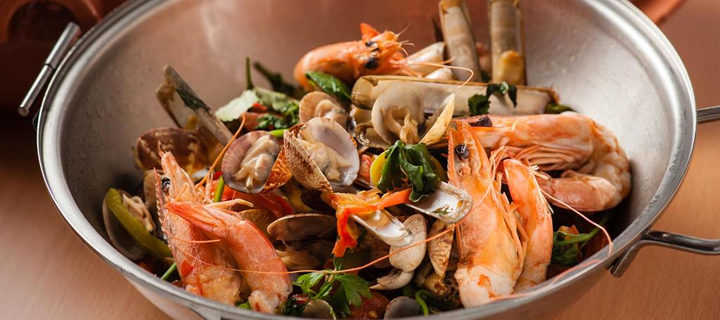 A cataplana is a delectable dish with a rich variety of flavours slow cooked in a copper utensil shaped like a clamshell. The most famous cataplana is that with clams or clams and pork, but you can also have monkfish, prawns or white fish mixed in with fresh vegetables. It's often served as a dish to share and is the perfect culinary introduction to the simple and fresh food the Algarve offers.
Pastel da Nata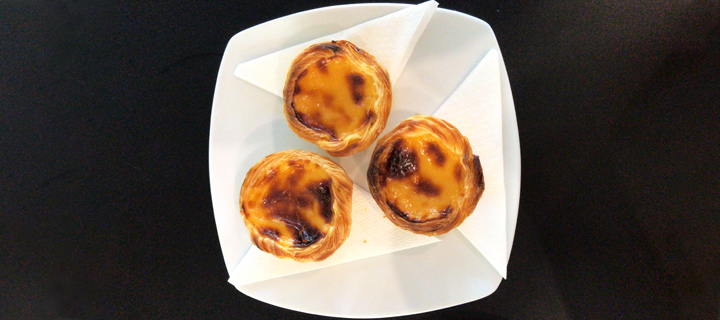 Pastel de Natas are a delicious, delicate golden custard tart that originated in the Jerónimos Monastery in Lisbon. You'll find them in any and every cafe along the Algarve and are a must-try during your holiday. If you're staying in Albufeira, Riviera Pastelaria is an excellent place to try them out! (this writer has completed a thorough taste test for your benefit!)
Get windswept with watersports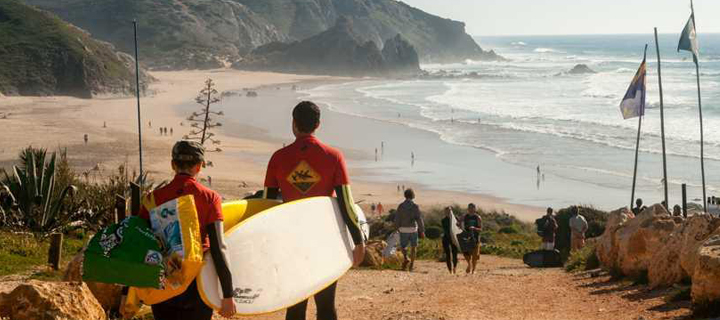 The Algarve isn't just about relaxation, it's an excellent place to have a more active holiday. Head to Praia da Rocha for windsurfing, Portimão for kitesurfing or parasailing or stay in Lagos to be only a short drive from the Algarve's best surfing beaches like Porto do Mos, Zavial or Castelejo beach.
Alvor's Boardwalk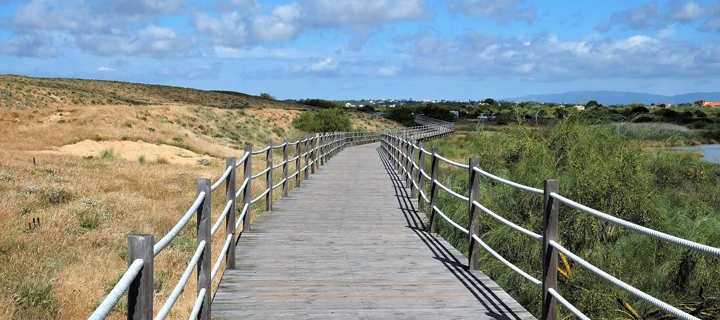 Alvor is a fishing village with Lagos to the west and Portimão, Praia da Vau and Praia Rocha to the east. After exploring its village, we recommend a stroll along it's boardwalk and estuary trail, which stretches for 3km. Walk by the fishermen's huts, the estuary wetlands, see marine fossils, watch shellfish catchers in action and see shoals of fish swim by. It's a great way to cool down with the gentle breeze that adorns the Algarvian coast.
Silves Castle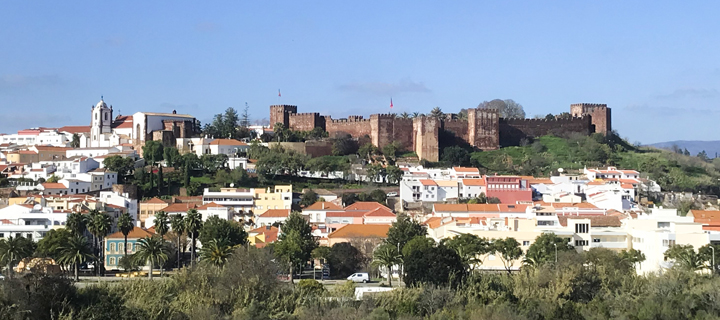 Silves, one of the Algarve's oldest towns, still feels like a traditional Algarvian town, like time has stood still. The grew and flourished thanks to the Arade River that runs by it and an impressive pedestrian-only Roman bridge. It has a traditional market opposite the Roman Bridge where you'll find locals selling their fruit and vegetables and local fishermen selling the day's catch. From the market, you can slowly make your way up to Silves' Moorish Castle, the best preserved in the Algarve, where you can get panoramic views of Silves.
Experience some fadó
Fadó is a traditional genre of song in Portugal. Believed to originate in Lisbon in the 1820s, fadó songs are generally about sea life and the life of the poor with a sense of mourning or melancholy. In 2011, it was added to UNESCO's Intangible Cultural Heritage list and is something that has to be experienced. Restaurants all along the Algarve host fadó nights where musicians play throughout your meal and is definitely a must-do.
Cape St. Vincent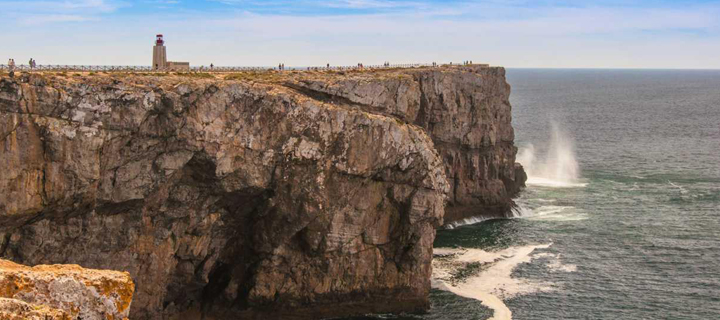 Cape St.Vincent is the most south-westerly point in mainland Europe and, until the 14th century, marked the end point of the known world. Its name comes from Saint Vicente whose bones were found on the cliff. Its iconic lighthouse is built on the site of a Franciscan monastery that honoured Saint Vicente.
In addition to its spectacular views of the Portuguese coastline, Cape St. Vincent has a museum, shop and lovely cafe to soak in the impressive part of Portugal's history.
Golf in Vilamoura
In 2017, the Algarve was awarded the title of 'Best European Golfing Destination of the Year'. It's no surprise the Algarve draws so many golfers with around 40 golf courses and over 300 days of summer. Vilamoura is one of the most popular destinations along the Algarve for golf with 6 golf courses to tee off from!
Try some Piri Piri Chicken
Piri piri chicken is on every menu in the Algarve. It's chicken that's spatchcocked and cooked over a coal barbeque. The famous piri piri sauce is made with garlic, olive oil, salt, lemon juice, and, of course, piri piri chilies and whatever special ingredients the chef might include. It's rumoured the best piri piri chicken can be found in Guia – you'll just have to sample as many as possible to find the best one!
How many have you ticked off your list? Or, what will you be trying next?