Introducing Royal Caribbean
Royal Caribbean is currently the world's largest cruise line by revenue and second-largest by passenger count. These modern, state-of-the-art cruise vessels sail all over the world, from Miami to Hong Kong, Amsterdam to Honolulu.
Read on to learn all about what makes the Royal Caribbean experience unique, and why it might be the best option for you on an upcoming cruise holiday.
History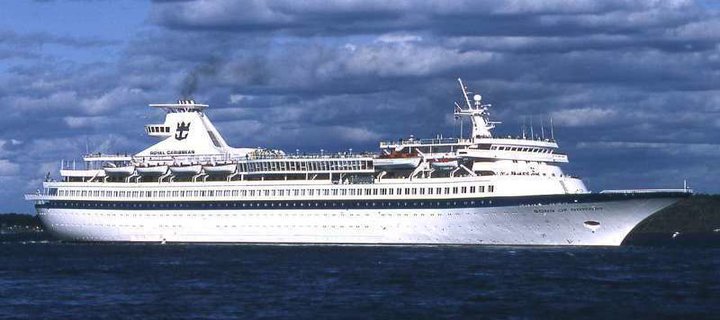 This world-famous cruise line began in Norway in 1968 when three previous shipping companies combined to form Royal Caribbean. The line unveiled its first ship, the Song of Norway (pictured above), two years later. This ship had a gross tonnage of 18,000 and could accommodate 724 passengers.
Since its origins, the brand has grown tremendously. The impressive fleet now includes over 25 ships, including the world's largest cruise ship, Symphony of the Seas. Symphony of the Seas has an astounding 228,081 gross tonnage and can carry up to 6,680 passengers!
Oasis-Class Ships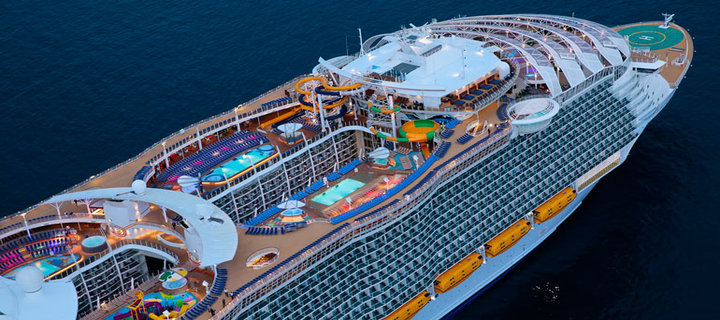 Four of Royal Caribbean's most popular ships belong to the Oasis Class and are among the largest and most all-encompassing cruise ships in the world. These four ships are all modern, having debuted in the last 10 years. The Oasis Class includes:
Symphony of the Seas
Harmony of the Seas
Allure of the Seas
Oasis of the Seas
Allure of the Seas is currently undergoing an extensive revamp and will set sail again from Barcelona in 2020 with new and improved features like the Ultimate Abyss slide at sea, a brand new wild waterpark, new eateries, and a futuristic bar operated by a robot bartender!
These ships are organized into seven distinct 'neighbourhoods,' each with its own thrills to explore! Our favourite two are:
The Boardwalk Neighbourhood: This features a carousel right in the middle as well as shops lining the walls.
The Central Park Neighbourhood: Lush gardens and cobblestoned pathways traverse this neighbourhood, giving it a tranquil feel and giving you an experience that's totally unique to these ships.
With exciting games like glow in the dark laser tag and surf-simulators, the fun will last all day long! Then, in the evenings, catch a Broadway-style show in one of the huge theatres and try cuisines from all over the world.
Royal Caribbean Itineraries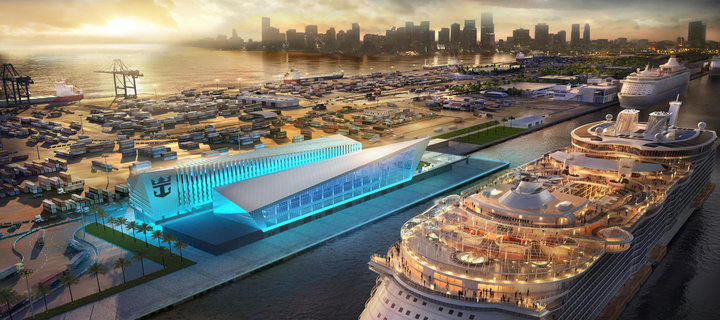 Royal Caribbean's diverse fleet sails all over the world. A cruise to Asia will stop in incredible destinations like Singapore and Phuket, Thailand. Mediterranean cruises from Barcelona will stop in beautiful sunny sites like Majorca, Marseille, Florence, Rome, and Naples. As their name suggests, a Caribbean cruise with Royal Caribbean is truly one of a kind. These itineraries include ports in South Florida, Mexico, Central America, and the cruise line's private resorts in Cococay, Bahamas, and Labadee, Haiti!
Private Resorts
Cococay, Bahamas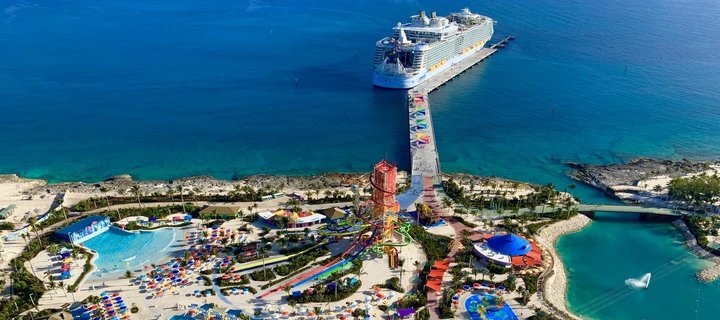 Spend a perfect day at Cococay, Royal Caribbean's exclusive island resort in the Bahamas. The Bahamas consist of over seven hundred islands off the coast of Southern Florida and are among the most desirable destinations for a sun holiday.
On Cococay, you can enjoy all the luxury of the Bahamas from this entirely private island. Thrill-seekers will love tackling North America's tallest water slide or taking in the view from 450 feet up in a hot air balloon. For a more relaxing way to enjoy Cococay, grab a drink from the swim-up bar at the largest freshwater pool in the Bahamas, or lounge in one of the island's personal oceanview cabanas.
Labadee, Haiti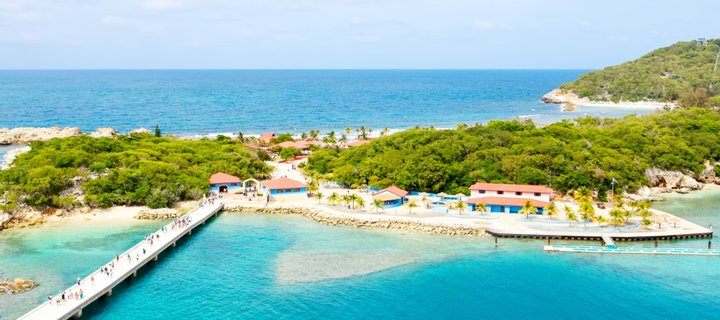 Cruise to the pristine beaches and green jungles of Labadee, Haiti with Royal Caribbean. Here you can ride the world's longest zipline over water, the Dragon's Breath Flight LineSM, or take a spectacular boat trip off Haiti's northern coast. Then, scale the Caribbean's only icebergs at the one of a kind Arawak Aqua Park.
Don't forget to try Labadee's signature drink, the Labadoozie, for a tropical treat, and get some serious relaxation in at your personal cabana overlooking Nellie's Beach. Royal Caribbean offers a unique opportunity to enjoy Haiti's pure and natural wonders.
Why Royal Caribbean?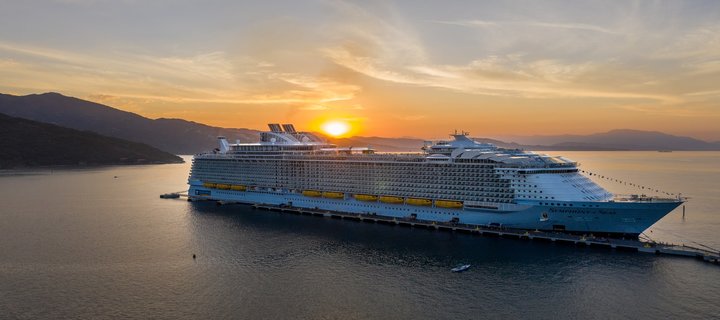 When trying to plan a cruise holiday, it can feel like a maze of conflicting information. First-timers may struggle to discern the difference between seemingly similar companies that offer comparable amenities. To make it simpler, there are several standouts when it comes to cruising with Royal Caribbean.
The Family Orientated Cruise Line
For starters, many major cruise lines, excluding the rather pricey Disney cruises, don't put as much of an emphasis on family-oriented amenities. Royal Caribbean is especially great about providing lots of entertainment options for younger sailers, like thrilling waterparks, games, shows, and events going on each and every day.
On Oasis-class ships, the children's facilities take up more than 28,700 square feet, making them the largest of their kind. Given the huge size of Royal Caribbean ships, there are plenty of staterooms and bigger suites available to accommodate families!
The Royal Caribbean Value
A Royal Caribbean cruise is a true value holiday. These ships are absolutely massive, and given the wide variety of activities available onboard, you're getting a great deal when you compare it to a similar all-inclusive resort destination somewhere like the Caribbean. And that's not even including all of the incredible places your cruise ship will bring you to along the way!
Are you convinced? Start planning your cruise holiday with Royal Caribbean today!
---