There really is no place like Rome. With nearly 3,000 years of ancient culture to its name, strolling around Rome is like walking around a fascinating museum. It's one-of-a-kind thanks to its delicious cuisine, exquisite architecture and thrilling culture.
In addition to direct flights from Dublin to either Fiumicino or Ciampino Airport and seamless transfer options, Rome is a great option for a weekend city break.
So, we've picked our must do's and top food picks in this guide to Rome, to add to your city break itinerary. As Rome wasn't built in a day, there are endless options for activities to see and do.
Things to See & Do in Rome
Colosseum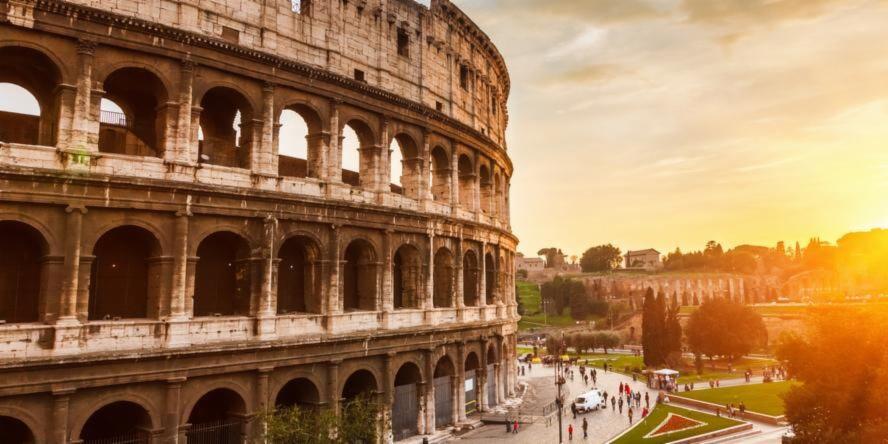 This ancient ruin is the landmark of Rome and the biggest amphitheatre ever built. A trip to Rome is not worth mentioning without a visit to this symbolic icon. This once upon a time marble structure, could hold 50,000 spectators, who would watch warriors fight and slaughter wild beasts. Nowadays, it's one of the Seven Wonders of the Modern World.
Visitors can take audio and guided tours of the marvellous man-made structure. Book your tickets in advance to save the pain of waiting in a lengthy queue and skip happily passed everyone else. Colosseum tickets allow entrance on to Palatine Hill and the Roman Forums too, which are worth the visit to admire picturesque views across the city.
Price: Adult €18.00 General Admission
Aventine Hill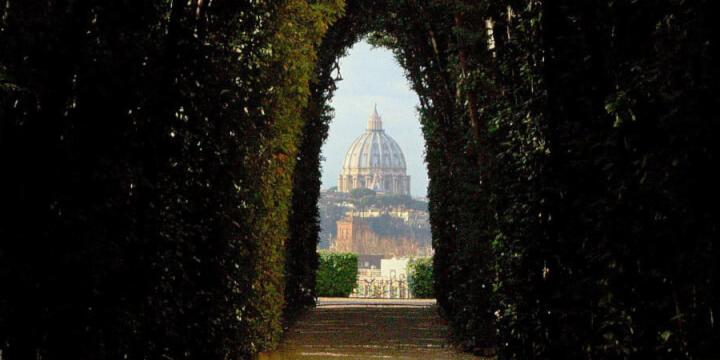 Firstly, there's a gorgeous, quieter area of Rome, which is located near Circus Maximus and sometimes overlooked by tourists. This area is Aventine Hill. The first stop here has to be the Rose Garden of Rome, which has over 1,100 varieties of magnificent roses and has an outstanding view of the ruins of Rome. It's only open during certain times of the year, so, if your trip falls between these dates please add it to your list.
Followed by the next stop on Aventine Hill, the Orange Gardens. If you visit here at sunset, this may be the most romantic spot in the city. Overlooking the landscape of Rome, visitors can sit and take in the sights, from the dome of St. Peter's Basilica to the Pantheon. The views are out of this world!
When finished admiring the skyline of Rome, the final stop, is a short stroll up to a view that's off the beaten track to some tourists. The Keyhole of the Knights of Malta. Atop of Aventine Hill, visitors will come across a green, ornate door with a semi-secret kaleidoscope view. Peer through this keyhole to see a well presented framed vision of St. Peter's Basilica, perfectly dotted with hedges and trees. It's mesmerizing, truly one of a kind and free to visit!
Vatican City
A visit to the Vatican City should certainly be on your list, whether you're religious or not. You can easily spend the day exploring the Vatican Museums, St Peters Square and St. Peter's Basilica. The Vatican museums are where visitors will find extraordinary collections of art including Michelangelo's masterpiece – The Sistine Chapel. There's over 7km of halls and 54 galleries dawned with Roman and Egyptian artefacts, sculptures, decorative ornaments and modern paintings to commend. Buy your tickets in advance to bypass the mammoth queues that form around the corner for the museums.
Michelangelo created the dome and his works of art are apparent in every nook and cranny of St. Peter's Basilica. Climbing the dome takes in two main levels. Firstly, the interior of the dome where visitors can admire the artwork up close. Secondly, is the long trek to the top of the Dome, which can be done by foot or by elevator.
Price: Entry to the dome is free; Climb to top €8; Lifts €10
Rome by Vespa
Vespa scooters are one of the first things people think of when imagining Rome. They're ubiquitous in the city and can be rented in a multitude of places. A guided tour by Vespa is a great alternative to your hop-on, hop-off bus tours and perfect for adventurous souls.
Zipping around Rome's Palazzos and Piazzas, stopping at the enthralling Trevi Fountain and sublime Spanish Steps is definitely an experience to add to the bucket list. You can book your own Vespa or join a guided tour.
Price: Self-drive 1 person Vespa from €90; Self-drive 2 people on 1 Vespa from €135
Enjoy the Sights for Free
Rome is filled with ancient ruins and spectacular buildings and piazzas to explore free of charge. Free sights include monuments such as the Trevi Fountain, Spanish Steps, Pantheon, Villa Borghese, Circus Maximus and much more. Each of these mesmerizing sights are unique in their own way.
Places to Eat in Rome
Come il Latte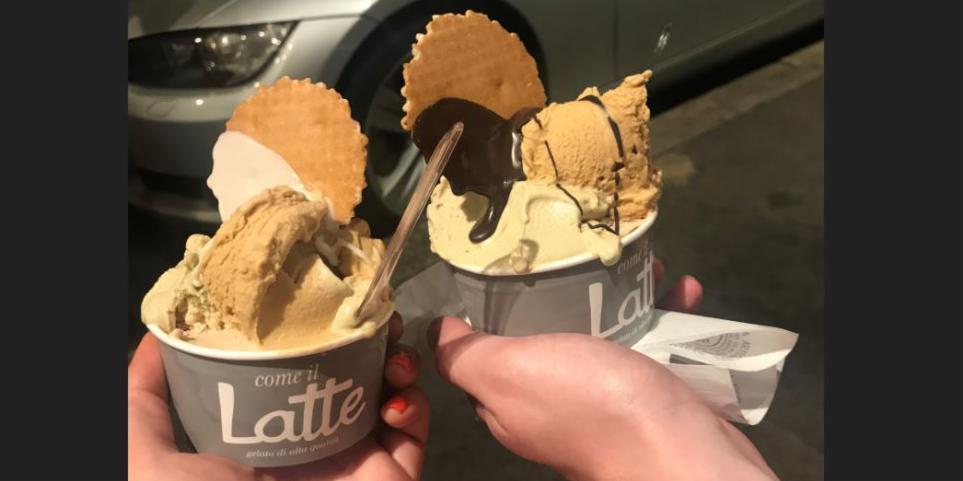 Stumbling upon this cute gelateria in Rome was a delight. From it's stylish décor to their chic chalkboard menu, it's immediately Insta-worthy. They have numerous choices of gelato to feast your senses. All flavours are sealed from the light and air, making it immediately edible. So, whether it's salted caramel, pistachio, nocciola, or plain crema flavour, they're all freshly made every day and Lactose intolerant customers also have great choices of fresh fruit sorbet to pick from. The selling point is that visitors get the option to garnish your treat with their chocolate fountains at the end. Truly magical and no other gelateria compared to here.
Il Trapizzino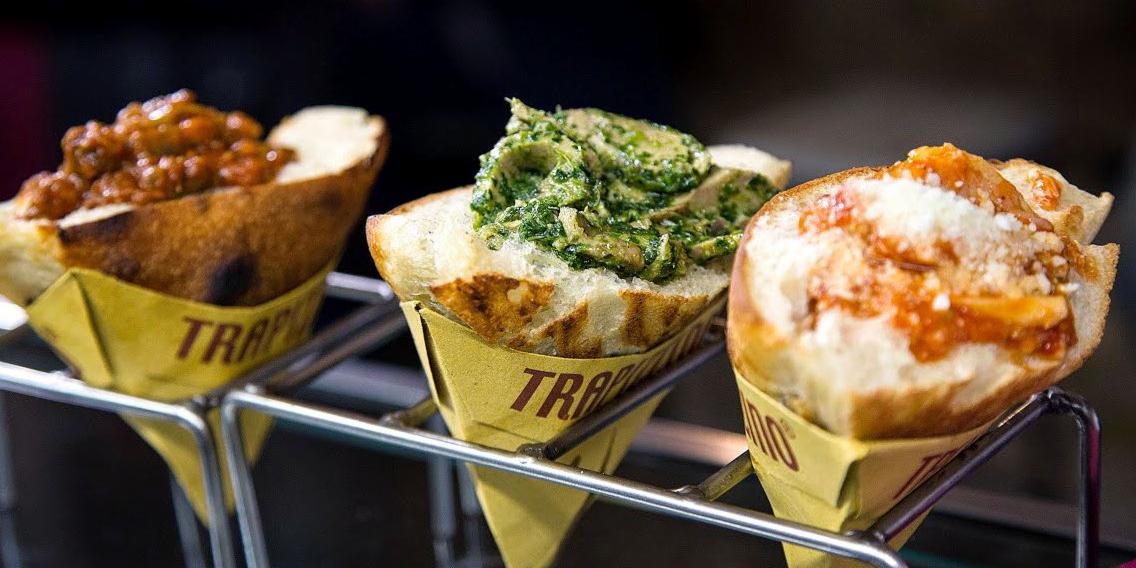 Il Trapizzino is located in the popular Travestere neighbourhood in Rome and will make your trek over worthwhile. Trapizzinos are hybrids of pizzas and sandwiches and are popular street food choices in Italy. The fillings aren't your typical pizza toppings, as the bread is designed to hold decadent fills. For example, oxtail cooked with tomato, chicken and bell peppers, and my personal favourite, meatballs in a rich tomato sauce.
Trapizzinos are the perfect treat when you're looking for more than a snack but not quite a dinner, and for €4 they're a must. Lastly, make sure to add a side of suppli to your order – deep-fried rice balls filled with melted mozzarella and succulent Bolognese sauce.
That's Amore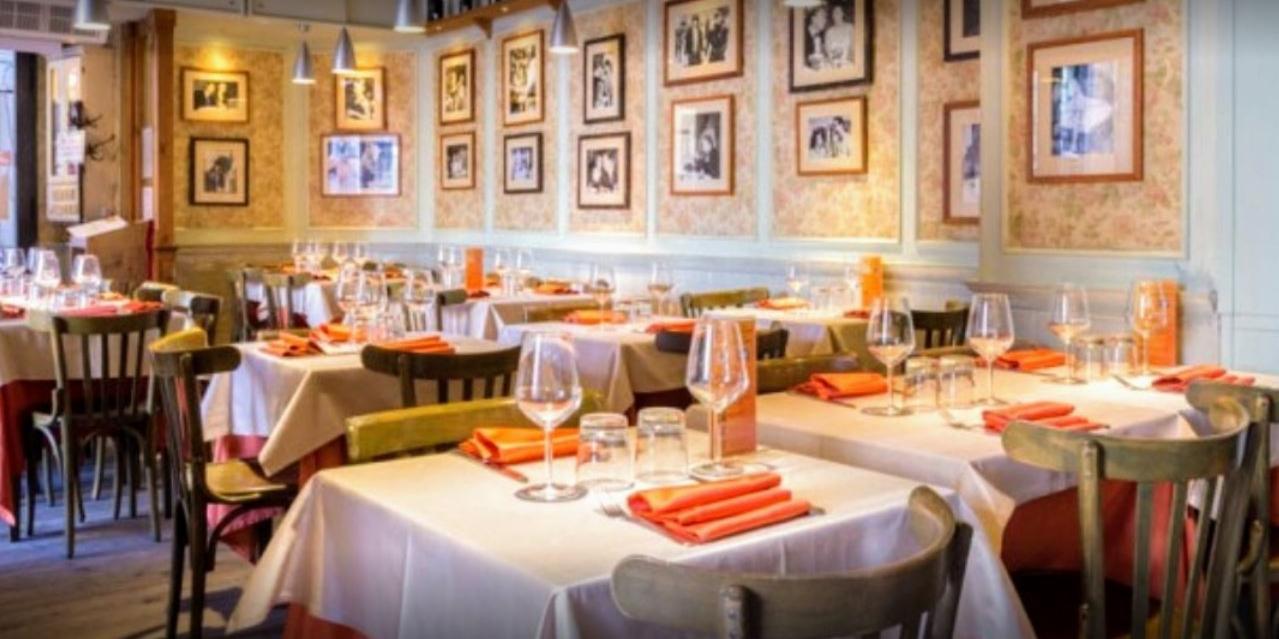 Located a few steps away from the Trevi Fountain, this cosy restaurant serves real, authentic Italian cuisines. From antipasti to pizza served with glasses of vino, it has a fantastic selection of meals to choose from. Book a table in advance to avoid the queues which can be done in the restaurant directly.   
Bonci
Some readers might recognise Bonci from its appearance on TV programmes. The scissor-cut squares of pizza are served by the slice and made with fresh, seasonal ingredients designed for quick consumption. It's quite an interesting experience which attracts tourists and locals by the hordes. This pizzeria is 10-minutes' walk from the Vatican. During the visit, you've to take a number and wait to be called upon, making it an ideal post-Vatican Museum fix.
So, why not experience this culture first hand and taste the finest Italian cuisine Italy has to offer.