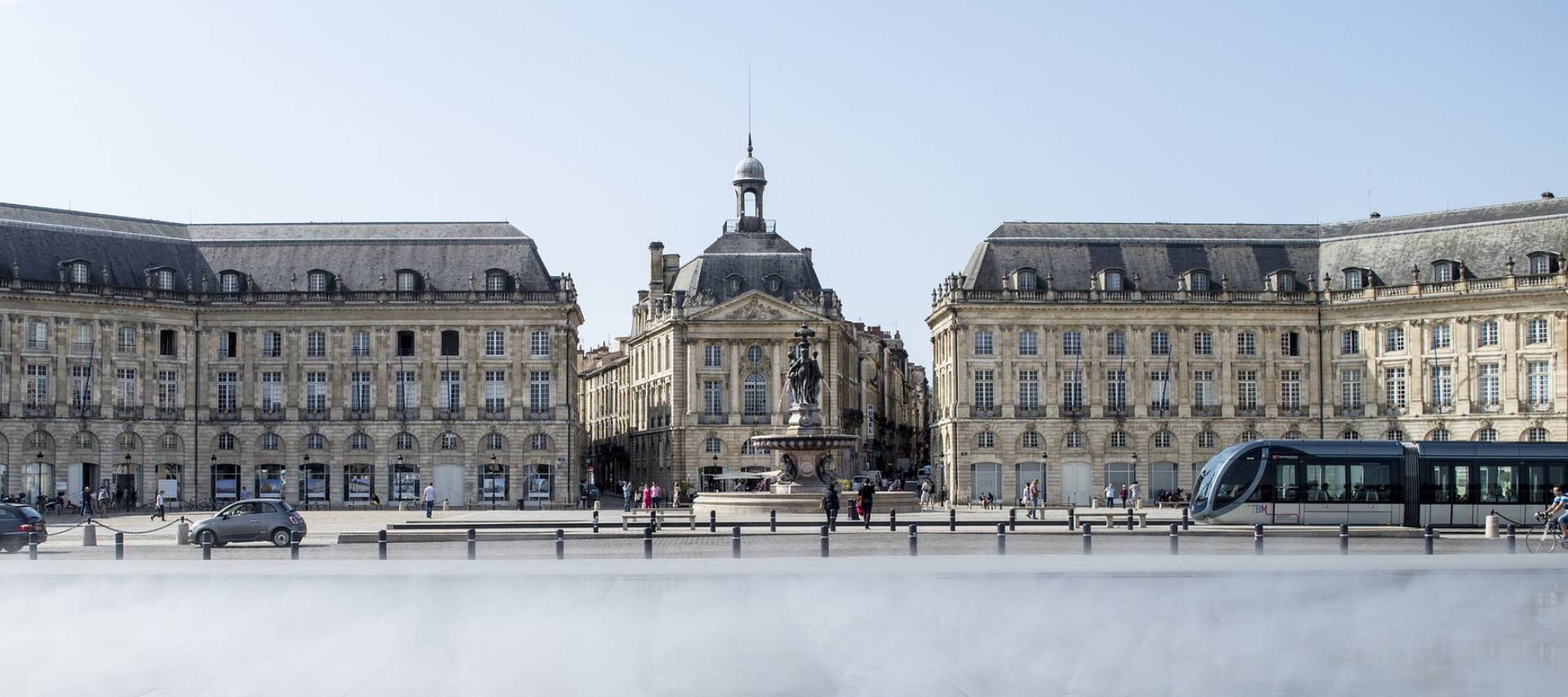 Your Guide to a Weekend in Bordeaux
Nestled along the banks of the Garonne River in south-west France, Bordeaux is a city filled with life, and with wine. After Paris, it's home to the highest number of preserved historical buildings in a French city and its historic area is described as "an outstanding urban and architectural ensemble" of the 18th Century on UNESCO's World Heritage List.
With 2 direct Ryanair flights and 4 direct Aer Lingus flights per week, Bordeaux is the perfect city for a long weekend filled with French cuisine, wine and a good helping of culture.
There are endless things to do see, eat and drinks in Bordeaux! Here are our top recommendations…
Things to See & Do in Bordeaux
Place de la Bourse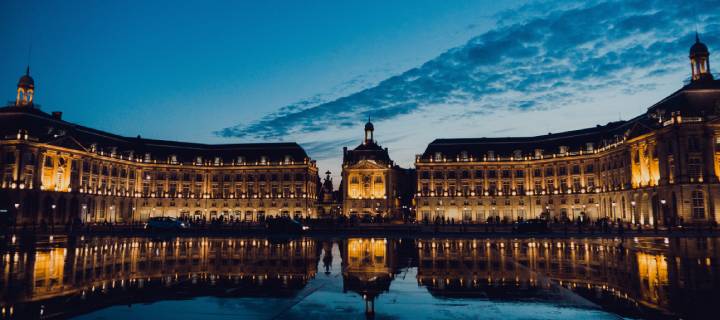 The Place de la Bourse is a symbol of Bordeaux. It, along with the Miroir d'Eau, make up the iconic photographs of the city. Built along the Garonne River between 1730 and 1775, it was a multi-building development designed by architect Ange-Jacques Gabriel. Known as the "Square of the Wallet", the Palais de la Bourse houses the chamber of commerce and an extensive conference centre.
Marché des Quais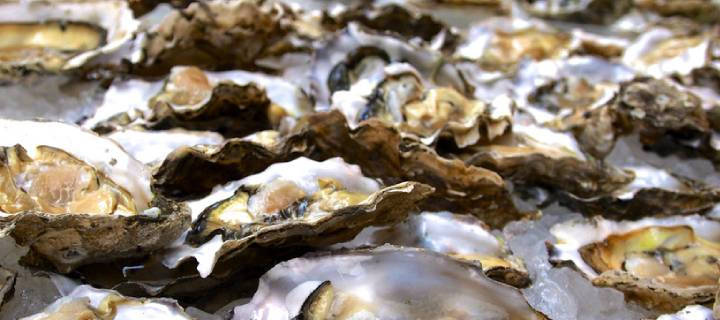 If you're in Bordeaux on a Sunday morning, make sure to go to Marché des Quais on the left bank of the river. Here you can sample the finest in French produce and baked goods from over 60 vendors. Try Canelés Baillardran, a speciality treat that is local to Bordeaux. It is soft on the inside, flavoured with rum or vanilla and a caramelised coating. Or try endless macaroons in every colour and flavour or shuck some oysters with a glass of wine.
La Cité du Vin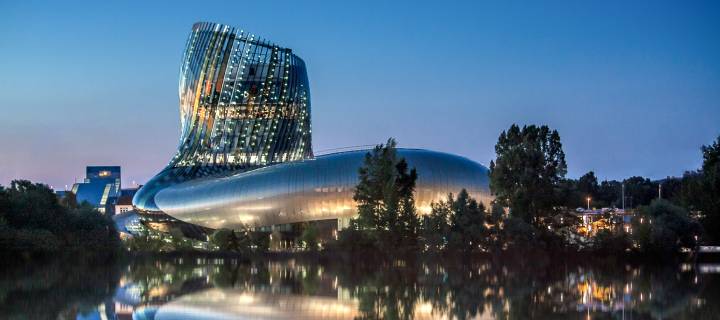 Shaped like a decanter, a few hours spent in La Cité du Vin are hours well spent. A museum dedicated to wine, you'll leave with a newfound understanding and appreciation of wine. Over 100 winemakers and advisors from over 40 countries were consulted to create this immersive experience.
With 20 themed sections from vine cultivation to the ancient wine trade, over 120 audiovisual productions, high-tech handheld travel guides and 40 aroma machines, this is an attraction like no other. At the end of your tour, you can enjoy the panoramic views from the 8th floor with a glass of Bordeaux wine.
Wine Cab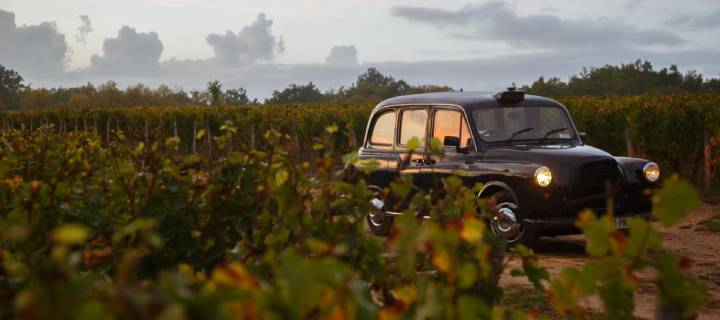 The Bordeaux wine-producing region has 287,000 acres of vineyards producing 960 million bottles of wine annually. Why not take a few hours to explore the vineyards of this famous region? Book your own private black cab tour of vineyards in Saint Émilion, Medoc, Pessac-Léognan or Sauternes.
Your private black cab will pick you up and drop you back to your hotel. You'll visit two vineyards with tastings and have one tasting amongst the vines and plenty of photo opportunities. A perfect day out! You find out more about Wine Cab Tours here.
Rue Sainte Catherine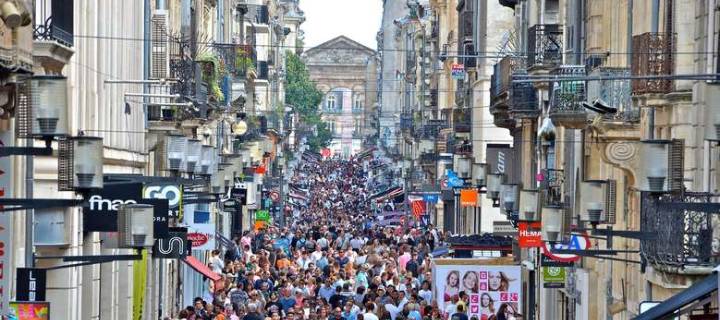 If indulging in some retail therapy is high up on your list of things to do on a city break, Bordeaux is the perfect destination for you. Bordeaux is home to Rue Sainte Catherine, Europe's longest pedestrianised shopping street, and its own shopping centre, Promenade Sainte-Catherine. Or explore Old Bordeaux for some hidden gem shops.
Pey-Berland Tower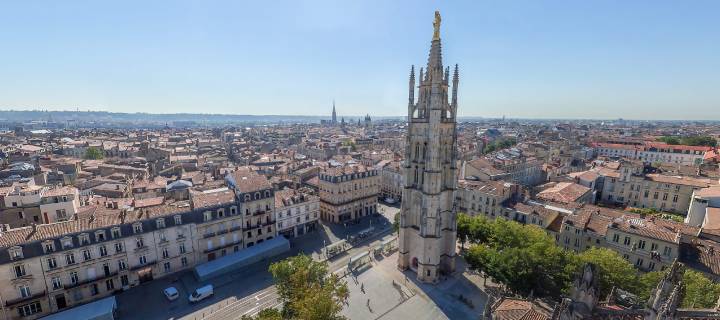 Built in the 15th Century, the Pey-Berland Tower is a free-standing tower next to the Saint-André Cathedral. It's home to the cathedral's 11-tonne tenor bell – the 4th largest in France. If you're feeling full of energy, climb its 229 steps (or 50 metres!) to take in stunning views of Bordeaux, it's monuments and the Garonne river.
Bordeaux City Pass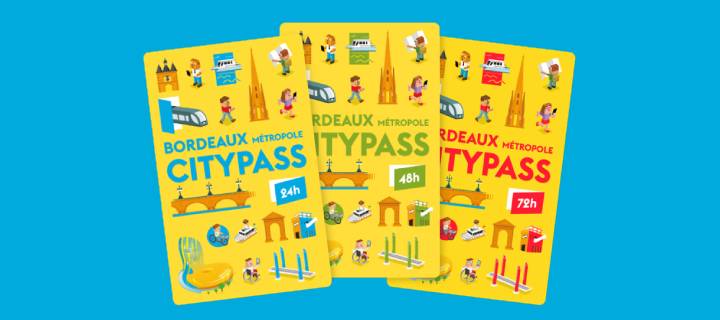 To make the most of your stay in Bordeaux, you should avail of the Bordeaux City Pass. With the 24, 48 or 72-hour pass you get:
Unlimited access to tram, bus, river shuttle
20 museums and monuments
1 guided city tour (tourist train, open-top bus or walking/coach tour)
Some top attractions and museums included in it are La Cité du Vin (before noon), the guided tour, Pey Berland Tower, the Bordeaux Museum, the Submarine Base, the Sea & Marine Museum and more.
The City Pass is €29 for 24 hours, €39 for 48 hours and €43 for 72 hours. You can find out more about it here.
Saint-Émilion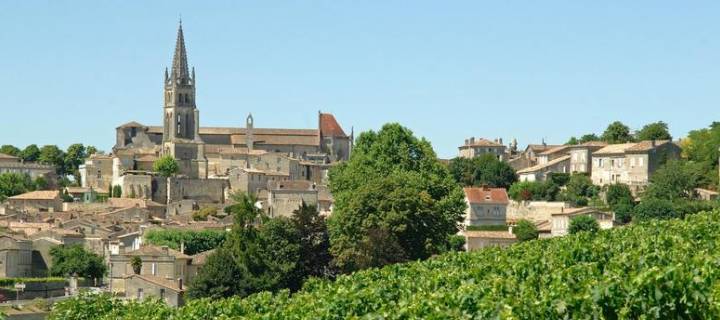 30 minutes north-east of Bordeaux is the historic and quaint town of Saint-Émilion. This was the first vineyard in the world to be added to the UNESCO World Heritage List as a Cultural Landscape in 1999.
If you visit Saint-Émilion, Les Cordeliers is a must-visit. First, visit its perfectly preserved and postcard-pretty cloisters. Les Cordeliers' 14th Century cloister is a superb example of late Romanesque architecture and its large, leafy garden is filled with charm. Second, tour its network of underground passages 20m below the surface that stretch for over 3km. In these cellars, they've been producing sparkling wines in the traditional way since 1892.
Where to Stay in Bordeaux
Hôtel Majestic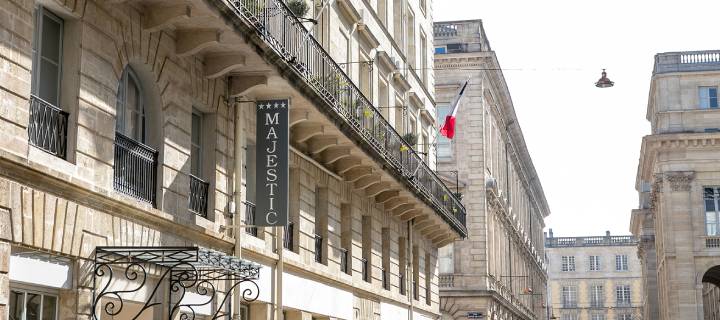 Hôtel Majestic is a fantastic 4* hotel in the heart of Bordeaux. Just 100m from Place de la Bourse and less than 500m from Promenade Sainte-Catherine, its prime location means you can make the most of your break in Bordeaux. With 47 uniquely decorated rooms, this 18th Century has a great selection of rooms for couples, families and groups of friends.
---