Search weekend breaks to Bordeaux with ClickandGo.com
Situated on the Garonne river, located in south west France, Bordeaux used to be known as the Sleeping Beauty! Obviously, much of its fame lies in the fact that it is a major wine industry capital of world renown and is home to the world's main wine fair, Vinexpo. Latterly recognised for its stunning historic city centre, it is listed as a UNESCO World Heritage Site as "an outstanding urban and architectural ensemble" of the 18th century.
Capital of the region of Aquitaine, the local inhabitants are known as Bordelais. The city experienced a huge transformation in 1996 when the Mayor, Alain Juppe, decreed a rejuvenation of the historical buildings and beautiful classical and neo-classical architecture got a clean-up and face lift, together with a development of the quay area. Bordeaux has never looked back. Preserving its wonderful heritage has remained a priority, and the city is a delightful place to visit. Many streets are now pedestrianised, and a superb public transport system ensures the city is easily accessible.
Bordeaux even has 3 religious World Heritage buildings, part of the routes of Santiago de Compostela in France. Graceful and elegant boulevards stand cheek by jowl with ancient meandering streets, and the lively University students guarantee bustling nightlife and high-spirited venues when the sun goes down. From the old Sleeping Beauty, Bordeaux these days is more like the city that never sleeps!
Show more
---
Did You Know...?
Bordeaux is home to the largest shopping centre in Europe called the Rue Sainte Catherine.
Bordeaux hosts a huge annual wine festival, the Vinexpo.
The Old Town in Bordeaux is a UNESCO world heritage site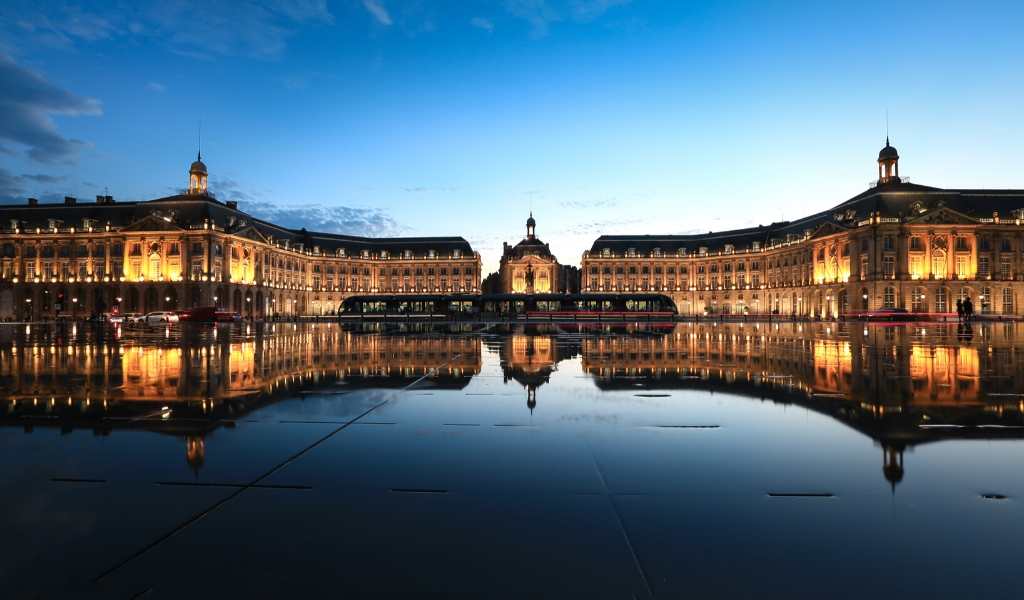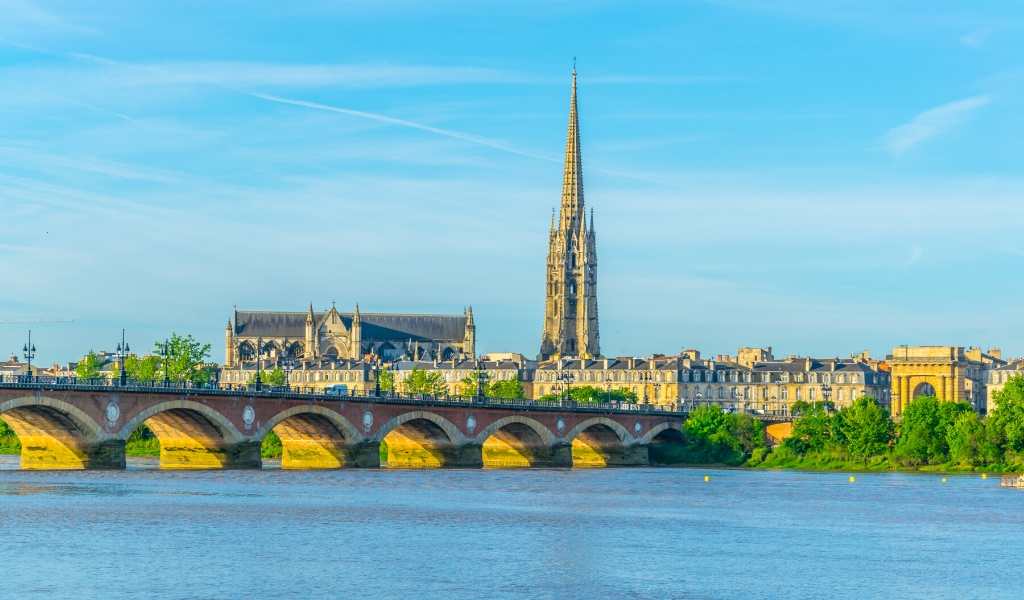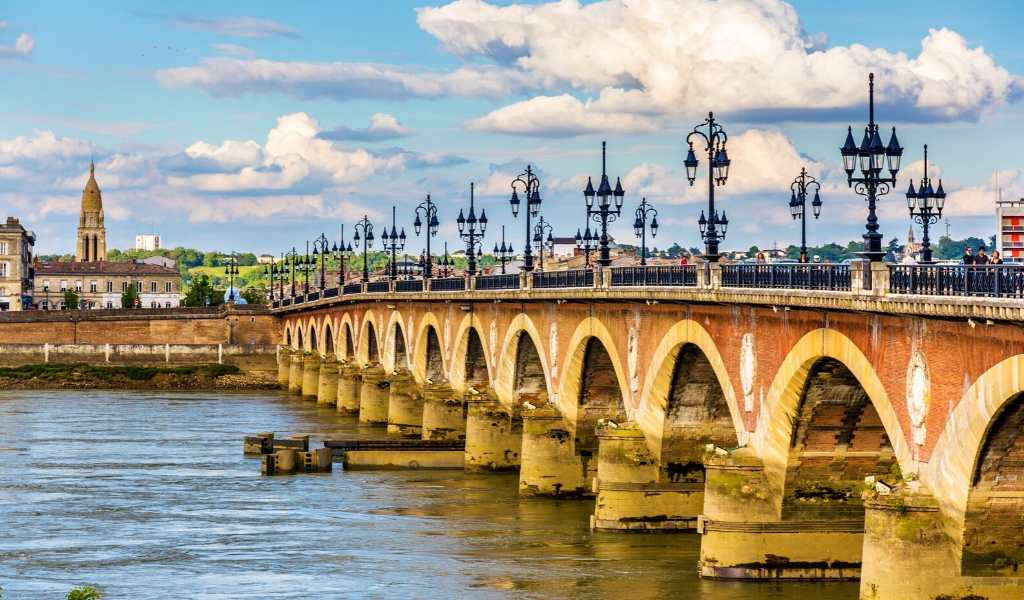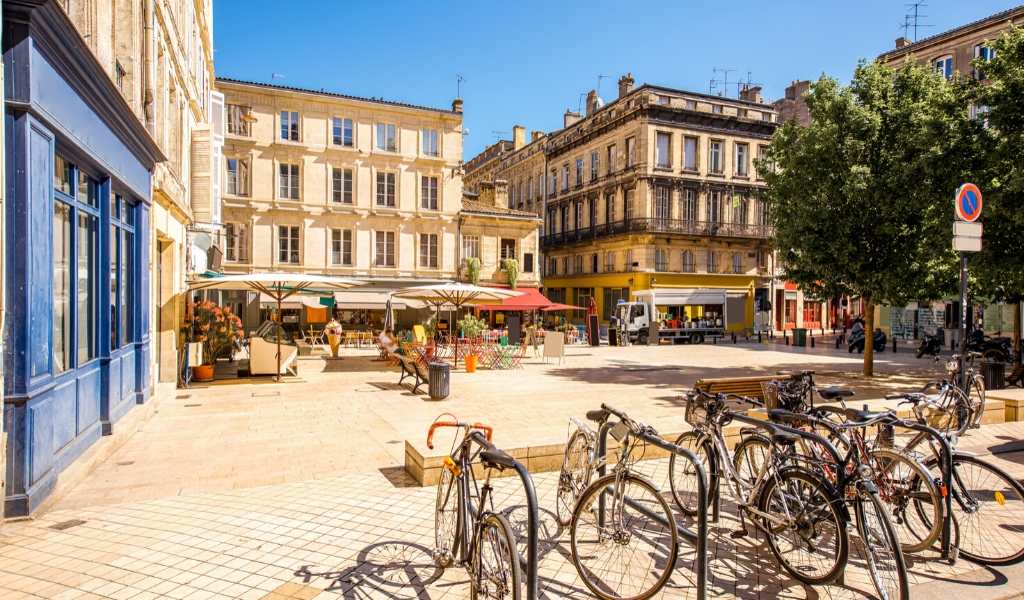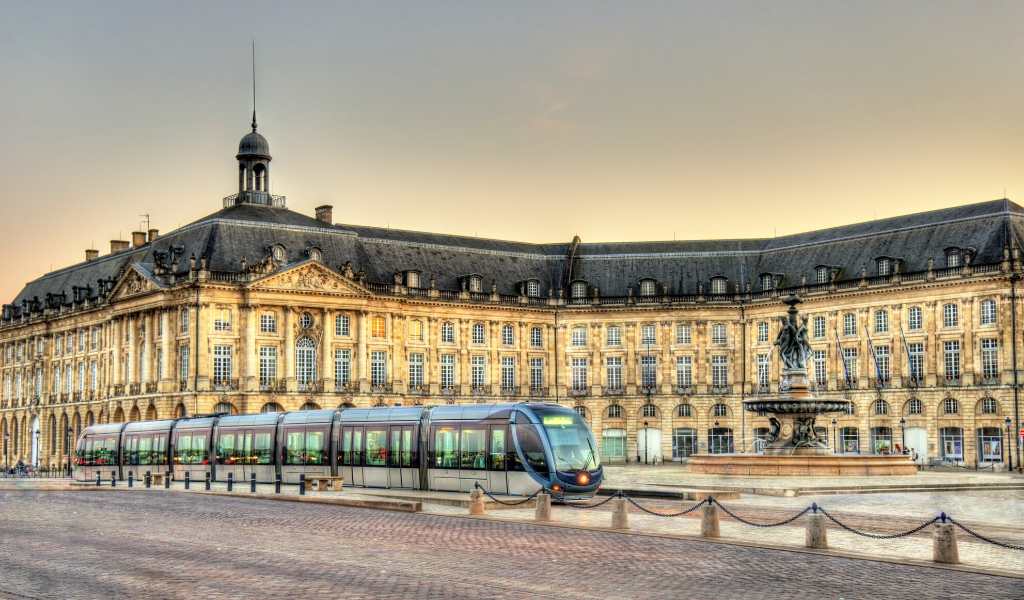 Top Reasons to Visit Bordeaux
---

Beautiful Public Spaces

---

Stunning Historical Sites

---

Museums & Activities Around the City
The world's largest reflecting pool - Miroir d'Eau: This pool spans 3,450 square metres and is covered by 2 cm of water. The pool reflects the stunning façades of hotels, and the mystical fog that hovers above the water gives the whole Place de la Bourse a magical touch.
Jardin Public: This lush green park is full of beautiful flowers and ideal picnic spots on a warm summer day. Here you will also find the Museum of Natural History, a library, and an arboretum to explore.
Marche des Quais: Every Sunday morning, enjoy this picturesque fresh market. Several stalls sell bread, vegetables, and other local produce. The market is the ideal place to shop for fresh seafood. Be sure to visit in the morning, as the market closes by 1PM.
Stunning Historical Sites
Grosse Cloche de Bordeaux: The Grosse Cloche de Bordeaux is a historic gate, clock tower, and prison open for public tours. It was built in 1775, replacing a ruin that was destroyed in the 18th century, and exemplifies the iconic architecture of the region.
Cathedral Saint-Andre: This beautiful cathedral is located on Place Pey Berland and is the most magnificent religious monument in the city. It was built in the 11th century and is a significant historical site in Bordeaux.
Day trip to Saint-Émilion: Listed as a World Heritage Site by UNESCO, Saint-Émilion is a stunning small village with beautiful cobblestone streets, the famous Monolithic Church, and picturesque plazas. Saint-Émilion also has a local vineyard worth visiting for a great wine tasting experience.
Museums & Activities Around the City
Cité du Vin: Bordeaux is certainly best known for its wine, and is a city at the centre of a major wine-growing region. Cité du Vin invites you to learn more about the wine, displaying exhibitions and running regular workshops.
Darwin Ecosystème: With the shared goal of reducing their carbon footprint, over 100 companies contribute to this unique quarter of the city. In these former military barracks you'll find organic grocery stores, an urban farm, and an organic restaurant (with its own organic brewed beer). There is also a skatepark, a wellness centre, and a free-expression area for street artists.
Rent a bike: Bordeaux is a great city to explore by bike with clear paths enabling a safe cycle throughout the city. For the best views, cycle along the paved bike path along the river!
Indulge in Retail Therapy: Since 1984, the 1.2km long Rue Saint Catherine is the longest pedestrian shopping street in Europe. There are over 250 stores to explore, as well as cafes and restaurants for a midday break from the shopping marathon.
---
Bordeaux Airport Transfers & Weather
Airport: Bordeaux Airport (BOD)
Distance: 12km
NAVETTE SHUTTLE
The navette shuttle offers direct transport from the airport to the central train station. The shuttle departs every 30-60 minutes and costs approximately €8 per journey.
LOCAL BUS
The local bus departs every 8-10 minutes and stops at various locations within the city. The journey takes about 50 minutes and costs €1.70 per trip.
PRIVATE SHUTTLE:
A private shuttle into the city would take about 25 minutes and cost approximately €87pp for a return transfer based on two people sharing.
*Please note that transfers & times are subject to change
Average temperature
| | | | | | | | | | | | | |
| --- | --- | --- | --- | --- | --- | --- | --- | --- | --- | --- | --- | --- |
| | Jan | Feb | Mar | Apr | May | Jun | Jul | Aug | Sep | Oct | Nov | Dec |
| | J | F | M | A | M | J | J | A | S | O | N | D |
| high | 9 | 11 | 14 | 18 | 23 | 25 | 26 | 26 | 25 | 19 | 13 | 10 |
| low | 3 | 3 | 5 | 7 | 10 | 13 | 15 | 15 | 13 | 10 | 6 | 4 |
---
Top Tourist Attractions in Bordeaux