Why Lanzarote is the Perfect Active Holiday Destination
Lanzarote is among the most popular destinations for Irish tourists, but many people don't realise how much dimension there is to this stunning volcanic island. In addition to relaxing on a white, sandy beach, cocktail in hand, there are a number of outdoor activities worth checking out while on holiday in Lanzarote. From scuba diving to windsurfing to marathon running, the variety of land and water sports at your fingertips in the island of eternal spring is astounding.
Snorkelling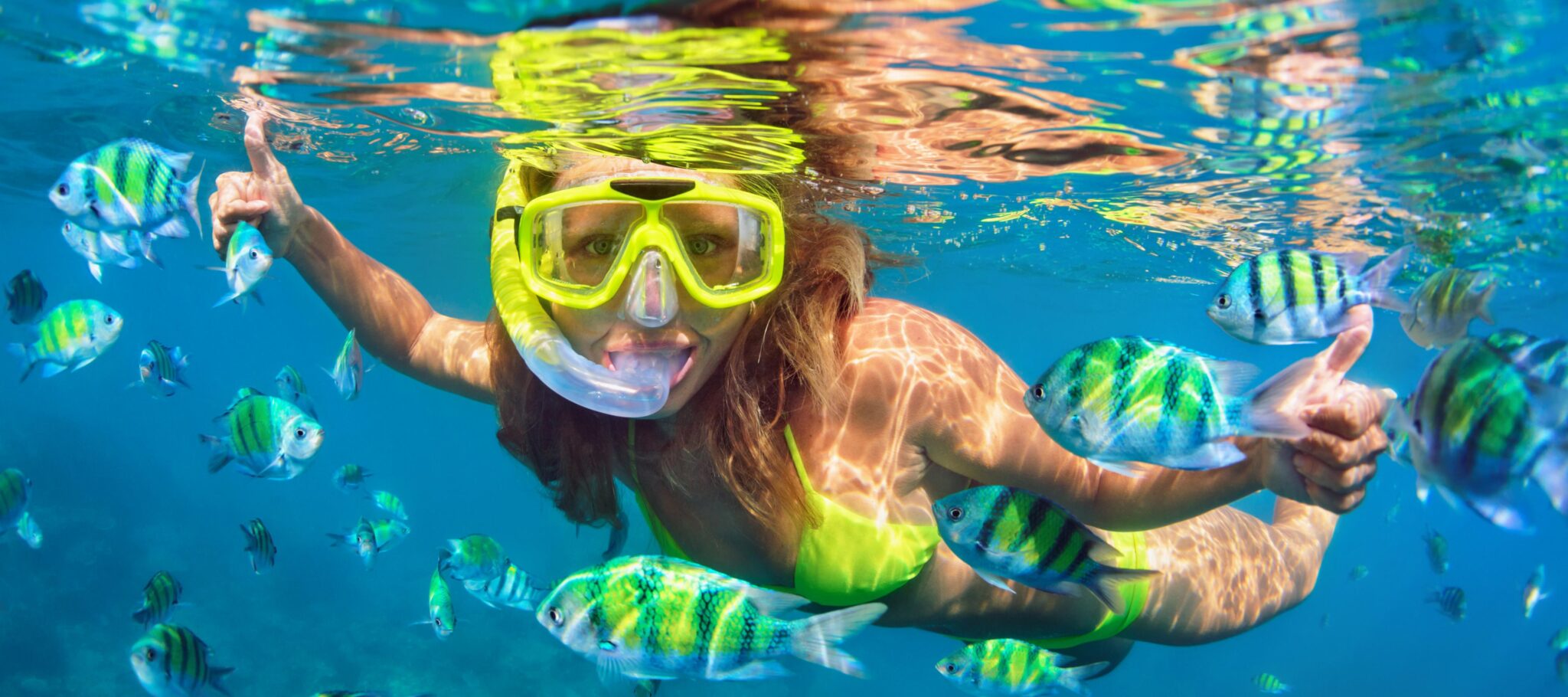 The waters in Lanzarote are clean, clear, and spectacular for snorkelling! What's more, you can explore their depths unafraid since the beaches are safe from the likes of sharks and jellyfish. Be sure to bring or buy high-quality snorkelling gear, like a well-fitting mask, strong fins, and a long snorkel. Then, you can enjoy the waters unencumbered by a leaky snorkel or foggy mask.
Some of the best beaches for snorkelling in Lanzarote include:
The pristine Playa Chica in Puerto del Carmen
Playa Flamingo in the Playa Blanca area
For something a bit different, try snorkelling in Arrieta on the north side of the island slightly apart from the most densely packed tourist regions. In these tranquil waters, you're likely to see a whole range of colourful tropical fish, scuttling crabs, stingrays, and possibly even an octopus or two! Snorkelling in Lanzarote is a great, usually free, way to enjoy the island.
Surfing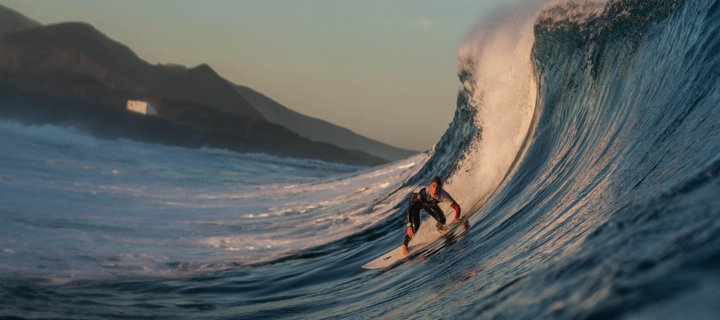 Lanzarote is a world-class surfing destination, boasting some of the finest waves in the Atlantic and constant pleasant temperatures. Even in January and February, the highs average around 21 degrees. Whether you're an expert or a beginner, there's something for everyone on Lanzarote's beautiful beaches.
You'll find some of the best surf on the North, East, and West coasts of the island. The most popular beach for surfing is Playa Famara on the North coast. In the nearby town of Caleta de Famara, you'll find a variety of surf rental shops and schools.
The best season for surfing takes place between November and March, which gives you a great excuse to visit the Hawaii of the Atlantic outside of the traditional summer holiday season!
Scuba Diving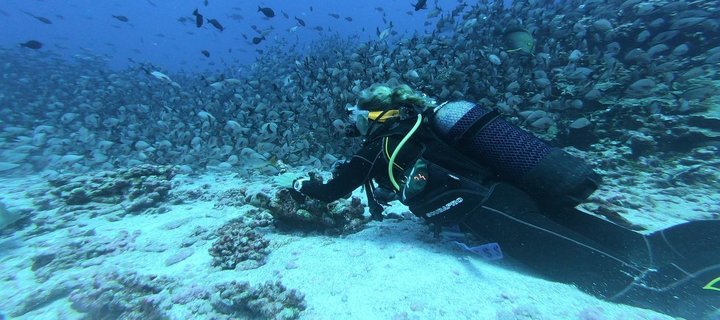 With shipwrecks, coral reefs, and biodiversity beyond compare, Lanzarote is an ideal site for incredible scuba diving. The water remains around 21 degrees nearly all year. Perhaps most importantly, the visibility is superb even 30 metres below the water's surface.
There are a number of dive schools on the island, including Aquasport Diving in Puerto del Carmen and Dive College Lanzarote in Playa Blanca. Nevertheless, there's likely to be a dive centre close to your accommodation as they are all over the island. Set out on a brilliant expedition to explore the underwater caves in Waikiki or the half-sunken Telamón ship near the port of Arrecife. For something totally unique, dive the Underwater Museum featuring a whole array of sculptures 15 metres below the water's surface.
Hiking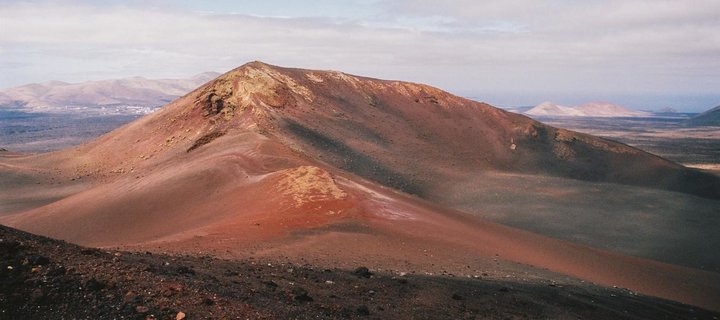 This rocky island features some of the most striking natural landscapes in the world which you can easily explore on foot. Due to its volcanic origins, Lanzarote is mostly barren, featuring unique rock formations and desert-like conditions. In fact, the island only experiences around 16 days of rain each year! Whether you're an experienced hiker searching for a challenging trek or a beginner seeking a gentle stroll through nature, there are a plethora of trails to suit all preferences.
Difficult hike: Try the 6km steep trek through Los Ajaches is not to be missed. Here, you'll see lush flora and fauna in what is thought to be the oldest part of the island.
Moderate hike: Try the 10.6km route that runs from the town of El Golfo to the exotic green lagoon, Charco de los Clicos. This trail is easy to follow as it's on real lava flows left in the wake of old eruptions.
Beginners hike: You need not look further than the Cuevo de los Verdes. Walk along a 2km trail and explore the cave created thousands of years ago in the eruption of Monte Corona.
Running
In addition to superb hiking trails, there are a number of trails specifically for running in Lanzarote. With the sunny, temperate climate and incredible scenery, Lanzarote is an excellent destination for avid runners. Discover the wonders of the Promenade along the Avenida de las Playas on your jog. If you want a real challenge, explore the volcanoes in Costa Teguise via the dirt trail beginning in Ancones. Ascend the different peaks for breathtaking views of the island.
Experienced runners will love the Lanzarote Marathon. Each December, Lanzarote hosts an international race which runs along the southern coast— the perfect reason to soak up some much-needed winter sun. With the option to run 10, 21, or the full 42km, the marathon can appeal to a variety of runners at different skill levels. For more in-depth information about this year's race, check out our page, Lanzarote Marathon 2019.
Cycling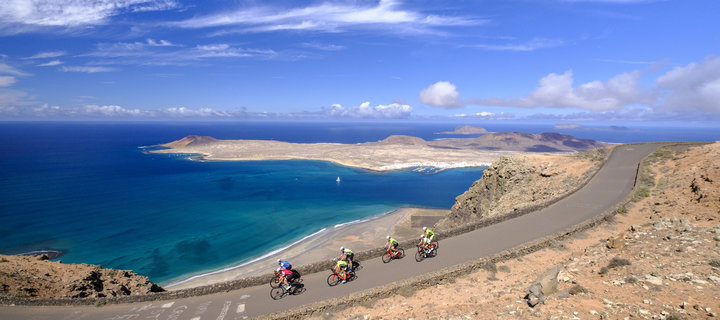 As you might imagine, Lanzarote is an ideal cycling destination with a multitude of paths cutting through its rugged terrain. If you aren't a running enthusiast, cycling is an excellent alternative which offers a similar, active way to engage with the great outdoors. There are plenty of bicycle rental shops around the island, with the most concentrated around the bustling tourist areas, Puerto del Carmen, Playa Blanca, and Costa Teguise.
However, though the temperatures are always suitable for cycling, it's important to check the forecast before you set out. Lanzarote frequently experiences wind speeds around 18km/h, which can complicate your cycling trip. Nevertheless, on the right day, a cruise around the
Wind Surfing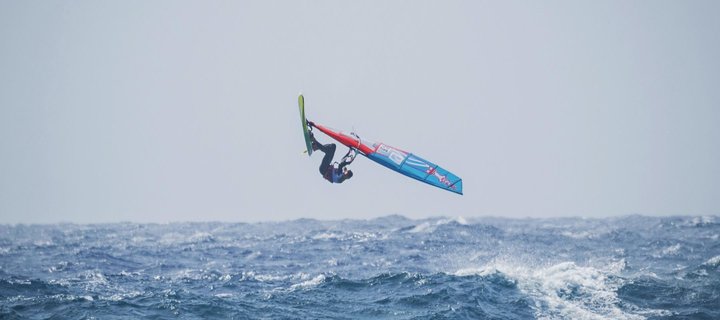 Lanzarote's windy reputation isn't always an obstacle. In this case, it makes for the perfect conditions to try your hand at windsurfing! Though there are several beaches with legendary waves, there are calmer spots mostly along the southern shore for beginner windsurfers.
There are plenty of centres to rent equipment, take lessons, and speak with windsurfing experts. One example is the Windsurfing Club at Playa Las Cucarachas, which offers windsurfing services as well as kayak and paddleboard rentals. Playa Las Cucarachas in Costa Teguise is widely considered to be one of the best beaches for windsurfing in Lanzarote. For beginners, flat water with a gentle wind is all you need to get started.
In addition to the rest and relaxation at the heart of any true sun holiday, be sure to check out all these fun outdoor activities while visiting Lanzarote!
---