The Best Resorts in Lanzarote for Group Holidays
What's better than a holiday lounging in the warm sun and swimming in crystal clear waters? Sharing it with your best friends and family! Group holidays are an extra fun way to travel but are sometimes tricky to organise. It can be a challenge to find the right accommodation to suit everyone on a group holiday. To help simplify the process, we have picked the best places for you and your group to stay.
Puertocarmen Aparthotel
Located only 1km from both a sandy beach and the lively heart of the resort area, Puertocarmen Aparthotel is an ideal place for a group holiday. With its own gardens, tennis court, heated pool, and jacuzzi, there is plenty on-site to keep everyone entertained. The atmosphere at this hotel is friendly and casual, and there is a wide selection of apartment styles to choose from. Puertocarmen Aparthotel is a great option for groups that are looking for a laid-back, relaxed resort, appropriate for all ages.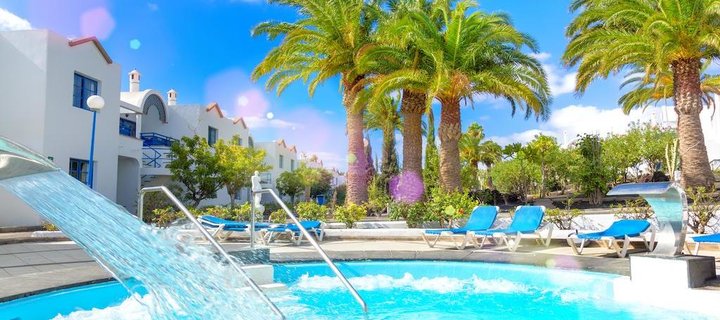 At the Puertocarmen Aparthotel, there are larger apartment options that can suit up to 5 people. Then, friends or couples travelling together won't need to split up. These apartments also come equipped with full kitchens, so you won't need to eat out for every meal. With ample space and lovely balcony views, Puertocarmen Aparthotel is an excellent option for groups in Lanzarote.
Costa Volcan & Spa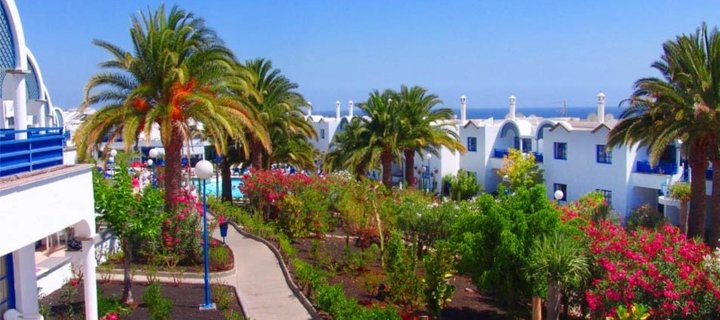 This property is ideally located only 200 metres from Playa Grande Beach in the centre of Puerto del Carmen. The hotel includes free wifi, an outdoor swimming pool, and a spa offering a range of beauty and massage treatments. The complex also features a snack bar with a terrace and is within walking distance to the upbeat bars and restaurants in Puerto del Carmen.
Each accommodation at the Costa Volcan & Spa Aparthotel comes with a furnished private balcony, fully-stocked kitchenette, and cosy beds. The complex is also only 6 kilometres from Arrecife Airport, making the transfer to your accommodation quick and easy. This hotel is suitable for young groups of friends, families with children, and couples travelling together. Overall, it's a comfortable and relaxed environment to enjoy your holiday in Lanzarote.
Atlantis Las Lomas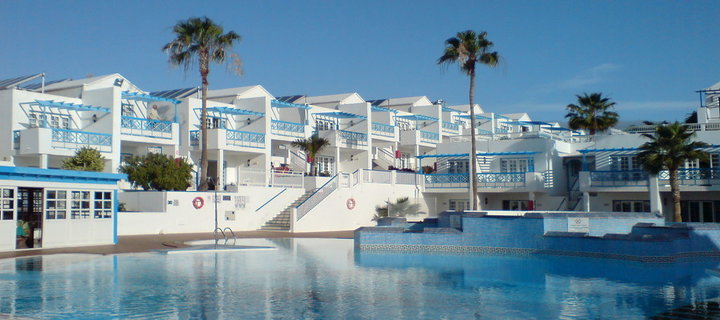 Just 10 minutes walk from Costa Volcan & Spa, Atlantis Las Lomas is situated in a similarly lively area. This hotel is only 200 metres from Avenida de las Playas, the main seafront promenade, which is lined with shops, cafes, and pubs. There's so much variety within about a three-minute walk from the Atlantis Las Lomas. In terms of amenities, this complex features four freshwater swimming pools and two additional pools, especially for children. There are also two bars onsite as well as a buffet restaurant open for breakfast daily.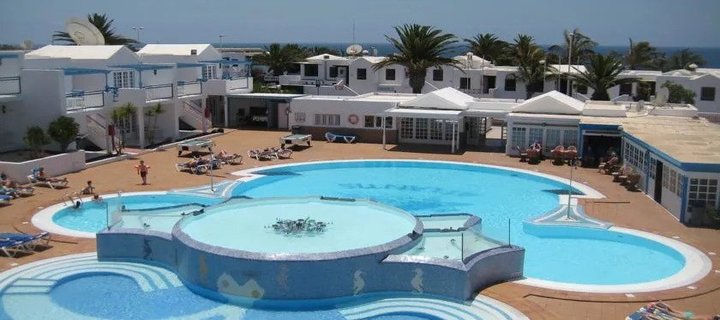 The hotel is comprised of 174 apartments — 16 studios, 30 two-bedrooms apartments, and 128 one-bedroom apartments. These apartments often include multiple beds, so the two-bedroom apartments, for example, can accommodate up to five people. With comfortably furnished rooms, multiple pools, and in close proximity to the beach and the promenade, this resort offers excellent value for a group hoping to get the most out of a Lanzarote holiday.
Bellevue Aquarius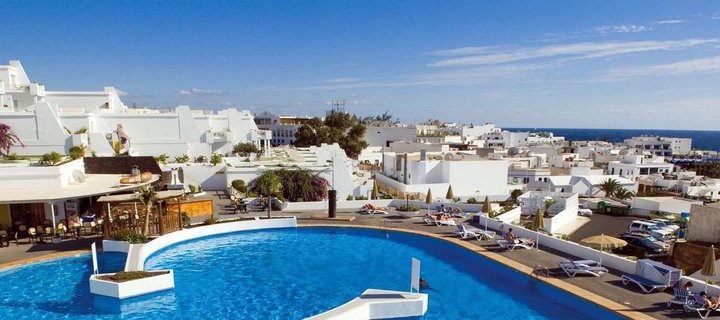 Located on the other end of Puerto del Carmen near the peaceful fishing town of Varadero, Bellevue Aquarius is another excellent option for your group holiday. This hotel sits on top of a hill, so you can enjoy brilliant sea views all around. Though it's still exceptionally close to the bustling centre of Puerto del Carmen, it offers a more authentic alternative in Varadero.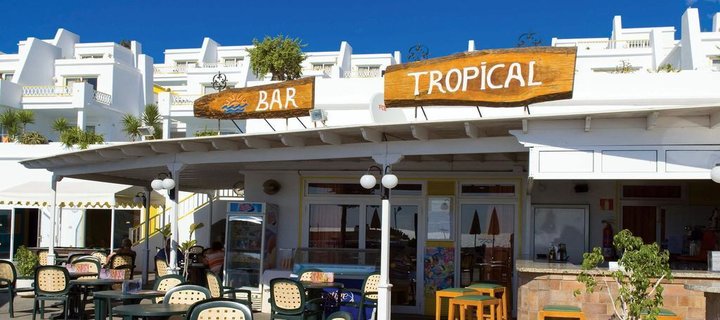 At the Bellevue Aquarius, you'll find a stunning outdoor pool with views of the ocean, a children's play area, a sun terrace, and a buffet restaurant. There is also a snack bar on-site, as well as an activities program with ongoing sports and entertainment activities. This program is perfect for a group of friends or family looking for exciting things to do. In terms of accommodation, this hotel offers spacious one-bedroom apartments suitable for up to three people.
Though there may be more people involved when booking a group holiday, the shared memories and unforgettable moments are so worth it. With these top properties in Lanzarote ideal for groups travelling together, will you start planning your getaway will all your closest friends?
---