How to Spend the Perfect Weekend in Madrid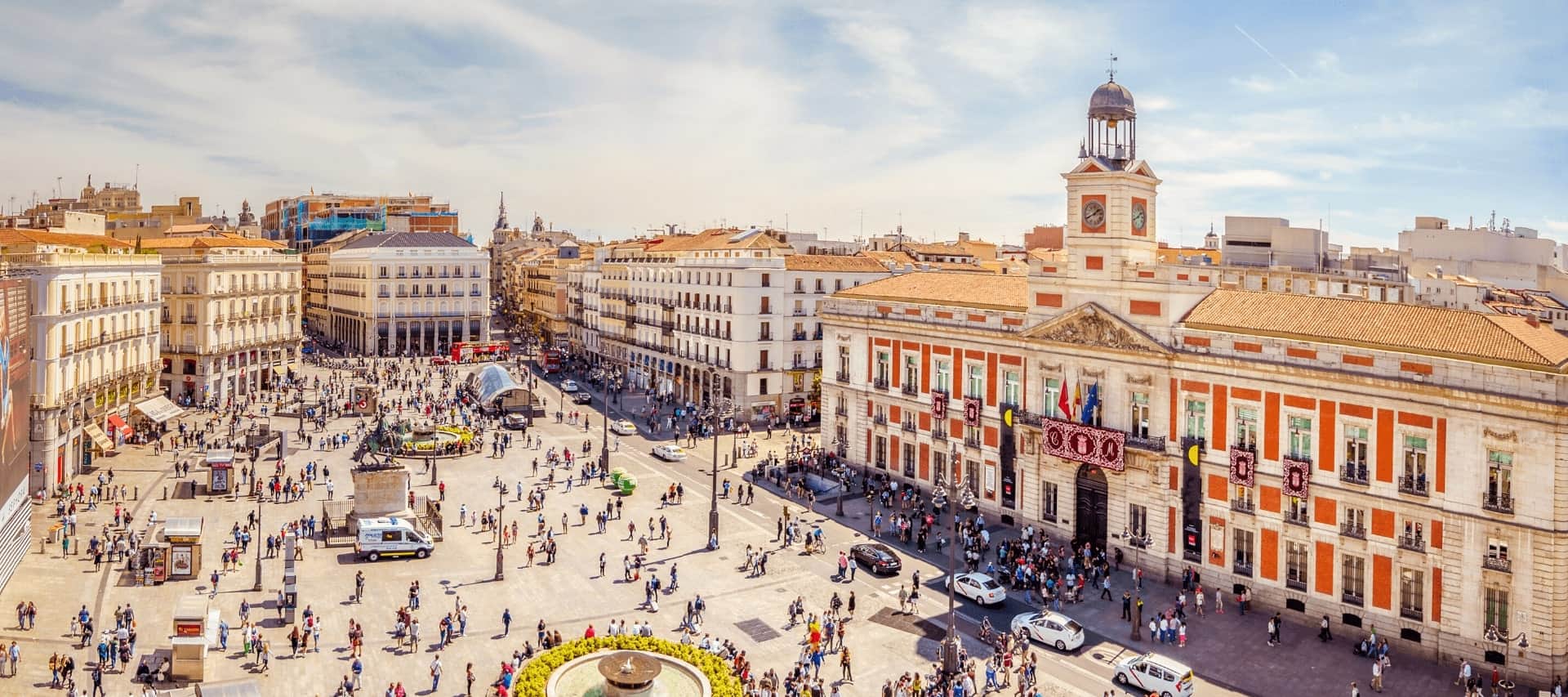 While Barcelona is the go-to Spanish city break, Madrid, the country's capital, shouldn't be overlooked. Its wide shop and restaurant-laden avenues, stunning architecture and compact city centre make it an ideal destination for a weekend break.
From flamenco dance to endless tapas bars in La Latina, royal palaces to rooftop bars and museums to football stadiums, Madrid has an endless amount of things for you to see, do, eat and drink. Here are our top things to do on a weekend visit to this fantastic city…
What to See in Madrid
Changing of the Guards at the Royal Palace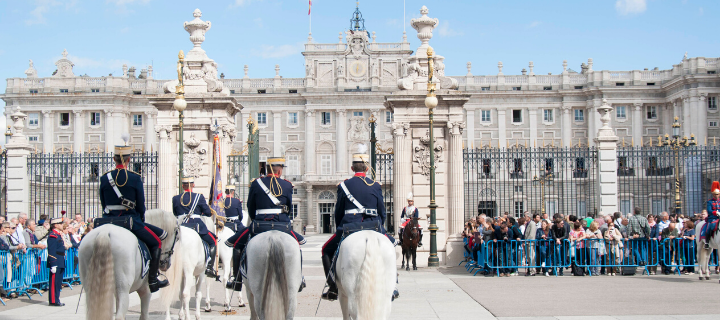 Palacio Real de Madrid is the largest of all the existing royal palaces in Europe. If you're in Madrid on a Wednesday or Saturday, it's a real treat to witness the 40minute display of the changing of its guards. The bi-weekly ritual consists of 400 people and 100 horses moving in sync over the course of 1 hour. Afterwards, you can explore Palacio Real de Madrid itself and the stunning Catedral de la Almudena.
El Retiro Park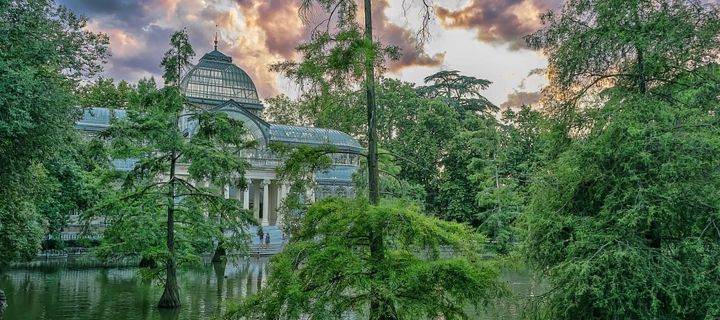 El Retiro Park is one of the largest parks in Madrid. It covers 350 acres and is filled with 15,000 trees and has endless monuments and sculptures to admire. Our top things to see in Retiro Park are:
Crystal Palace: A stunning glass building (pictured above) that often has art exhibitions.
Rosaleda: A stroll through Rosaleda, the rose garden is an absolutely delight when all 4,000+ roses are in bloom.
Fountain of the Fallen Angel: Erected in 1922, this statue depicts Lucifer falling from Heaven and is believed to be the only known public monument of Satan in the world.
Retiro Pond: Retiro Pond is the social hub of the park with performers, people catching up on the benches and, of course, people renting rowboats to row around the lake.
Where to Go in Madrid
Prado Museum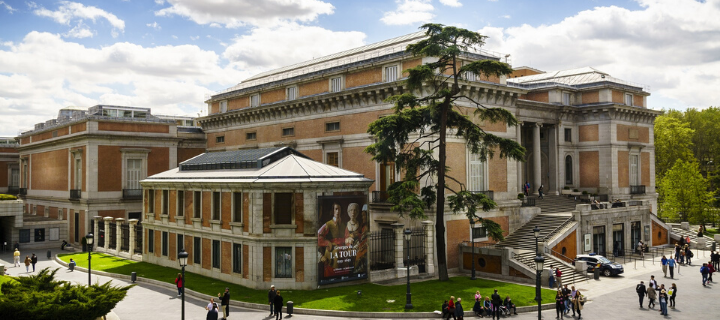 The Prado Museum (Museo Nacional del Prado) is considered to have the world's finest collection of European art, and, of course, the most extensive collection of Spanish art. It has paintings from well-known artists such as Rembrandt, El Greco, Albrecht Dürer, Caravaggio and Diego Velázquez. Its collection currently has approx. 22,000 pieces of art from paintings to drawings and sculptures. If you enjoy losing yourself in art for a few hours, the Prado Museum is perfect for you.
Day trip to Toledo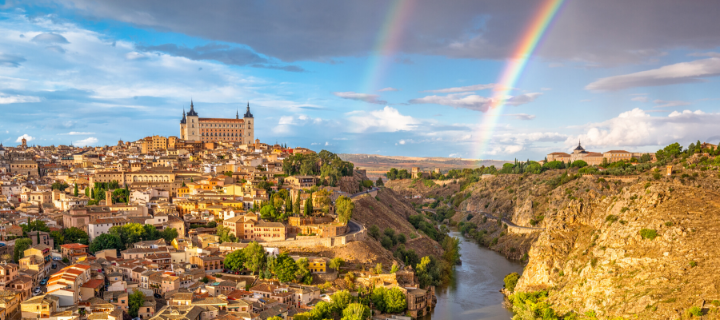 Toledo is a magnificent ancient city built atop a hill just 30mins outside Madrid via train. Known as 'the city of three cultures', Christians, Arabs and Jews lived in Toledo for centuries. You can easily see the legacy of the three cultures in the churches, palaces, fortresses, mosques and synagogues. We recommend getting the tourist train around Toledo for stunning views of the city and some fascinating tidbits about its history.
Toldedo Cathedral and Alcázar are the two main sites to see. Toledo Cathedral, taking over 200 years to complete, is one of the greatest Gothic structures in Europe. It's home to artwork by both Caravaggio and El Greco. After the Cathedral, a visit to Toledo's Alcázar, the imposing building sitting atop the highest hill, is a must. The building itself is fascinating, but its army museum gives you a great insight into Toledo's past.
Bernabéu Stadium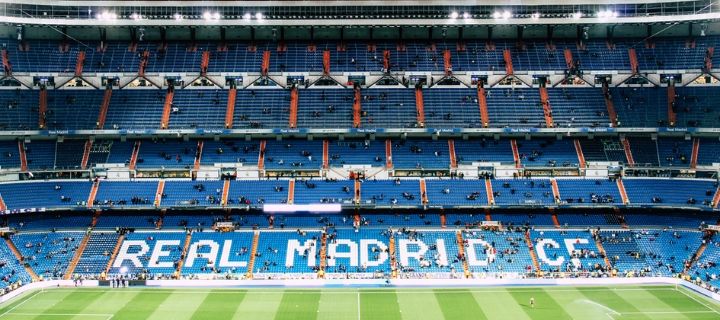 If you're a fan of football, then a visit to Bernabéu Stadium is a must. Constructed in 1947, Bernabéu Stadium has become the 3rd most-visited museum in Madrid. The tour is self-guided where you'll get a panoramic view fo the stadium. You'll also get to see the "Best Club in History" room, "Sensations" room, photomontages, pitch side, presidential box, changing rooms, players tunnel, benches and technical area, press room and, of course, visit the official store.
Where to Eat & Drink in Madrid
Explore the Markets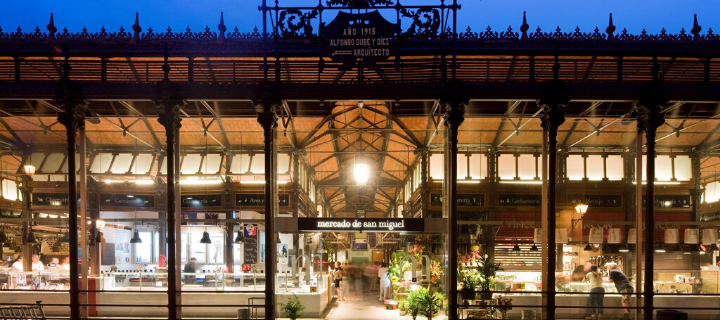 Madrid is a foodie heaven. Stroll along Cava de San Miguel to find some of the oldest restaurants in the city. Or for something more casual, head to Mercado de San Miguel on the same street. Mercado de San Miguel is filled with delicious food vendors where you can get a scrumptious tapa and a glass of sangria for €4.
Rooftop Bars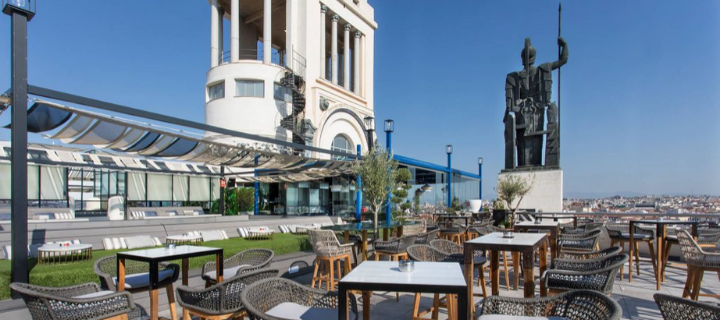 In Click&Go, we're big fans of rooftop bars as they're the ultimate place to relax after a tough day of sightseeing. Azotea del Círculo is one of our favourites as it has plenty of seats, stunning views over the city, refreshing drinks and delicious food.
Cafes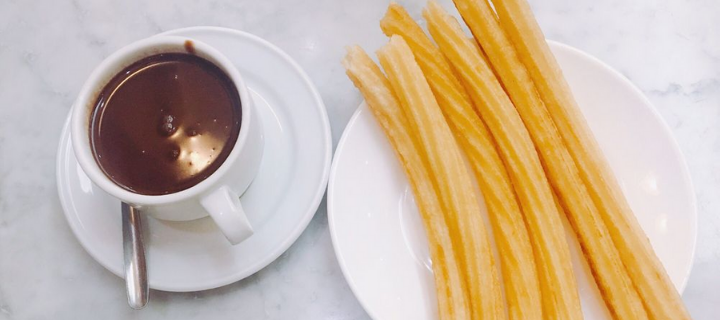 Did you know churros with a cup of chocolate is a perfectly acceptable breakfast in Madrid? Chocolatería San Ginés is the oldest chocolate shop in the city and is filled with locals and tourists alike. For approx. €4, taste a piece of Madrid's history.
Another essential cafe to try is Café Gijón. The oldest cafe in Madrid, Café Gijón was a meeting point for intellectuals, writers and artists. It's now a piece of living history in Madrid and the perfect place to slow down during a busy day exploring the city.
Where to Stay in Madrid
3* HRC Hotel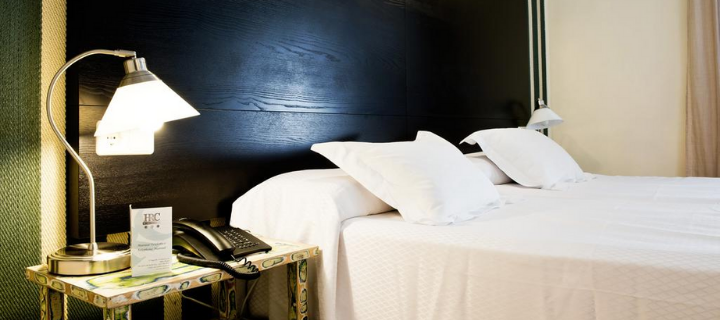 The 3* HRC Hotel is located in Madrid's La Latina neighbourhood, known for its tapas bars. Less than 2km from any of the main attractions, it's a fantastic choice for your city break to Madrid.
4* Santo Domingo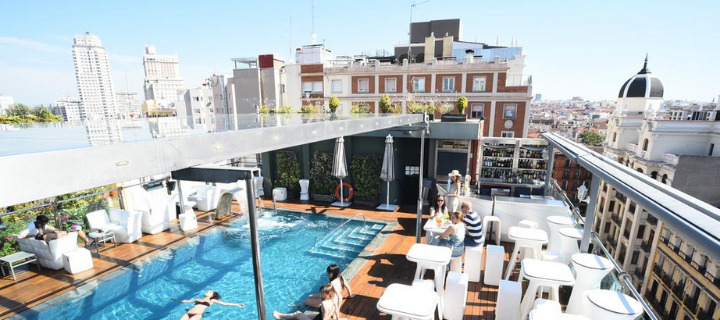 The 4* Hotel Santo Domingo is another fantastic hotel located just a few steps from the bustling Gran Via shopping street. Aside from its fantastic location, the Hotel Santo Domingo has modern individually decorated rooms, sunroof terrace with a swimming pool and a cocktail bar to unwind in the evenings.
---