Madrid City Breaks
Madrid is the capital and largest city in all Spain. Not just European but international too, Madrid can take her place amongst the best.
The city is absolutely alive by day and night and simply thrums with activity, be it business or pleasure. It is the economic, cultural and technological heart of Spain and also seat of the Monarchy. King Juan Carlos is a beloved leader and the Royal Family is highly respected.
The city is beautifully laid out and has enormous amounts of green space with the most popular park, Parque el Retiro, smack in the centre, complete with a lake, monuments, sculptures and an abundance of gorgeous trees. Madrid has some lovely architectural features and can even boast the 1st skyscraper in Europe, Edificio Telefonica. The Royal Palace of Madrid and Teatro Royal are also worth a visit. A glut of museums and an astonishing number of art galleries grace the city's streets and squares. The famous Prado Museum (think Leonardo da Vinci, Velasquez, Goya and El Greco) is part of the "Golden Art Triangle" and the wonderful Museo Nacional Centro de Reina Sofia is the home of modern art and houses such greats as Juan Miro, Salvador Dali and Pablo Picasso. One of PIcasso's most famous works "Guernica" is exhibited here.
With a population of almost 3.5 million souls, "Madrilenos" know how to live the good life. Renowned for relentless nightlife (in fact, it is unusual to eat dinner before 10.00 pm!), a vibrant live music scene is an integral part of city life.
Going on the trail of good tapas is also a national pastime where hedonistic pleasures are taken very seriously! Luckily, there are excellent tapas bars all over the city and many atmospheric bars and cafes. The restaurant scene in Madrid is legendary with many highly acclaimed venues offering traditional and international fare. Cutting edge when it comes to style, Madrid is also very fashion conscious and is absolute heaven if you enjoy shopping.
I suppose we cannot mention the city without reference to the other national obsession - football! Real Madrid needs no introduction,and football fans come in their droves to genuflect at home games in the Santiago Bernabeu stadium. FIFA even named real Madrid as the best team of the 20th century, so the fuss is obviously well placed!
Certainly, a break in Madrid will be hectic as the city just has so much to offer and, as perhaps the most Spanish of all Spanish cities, you'll have an experience like no other.
Show more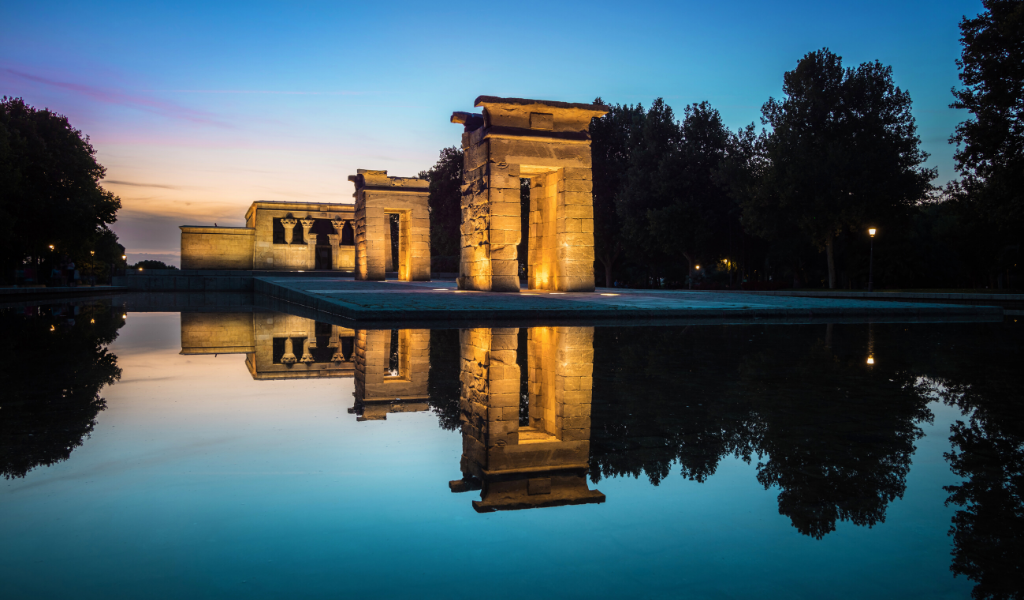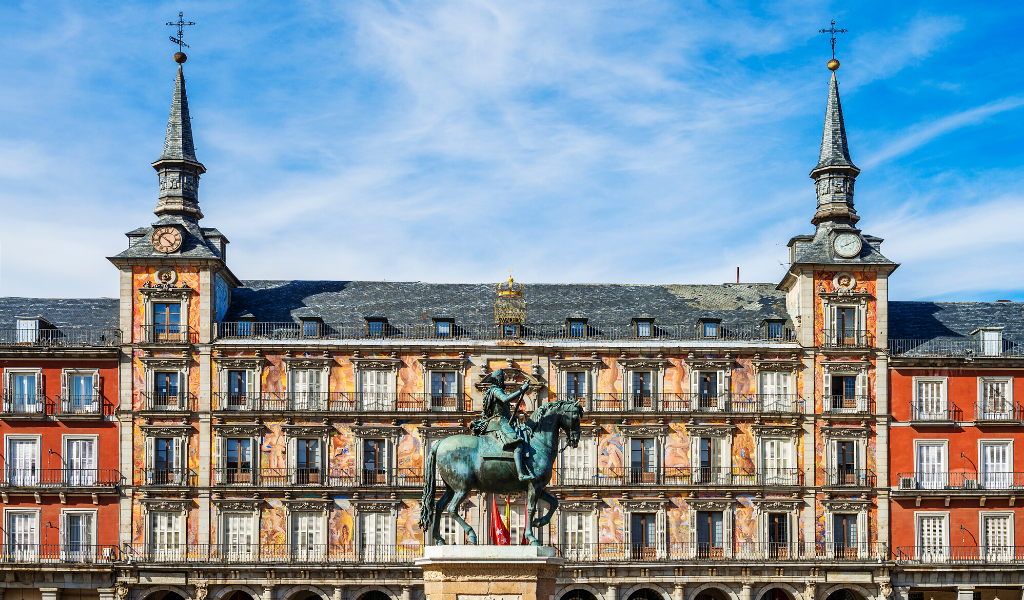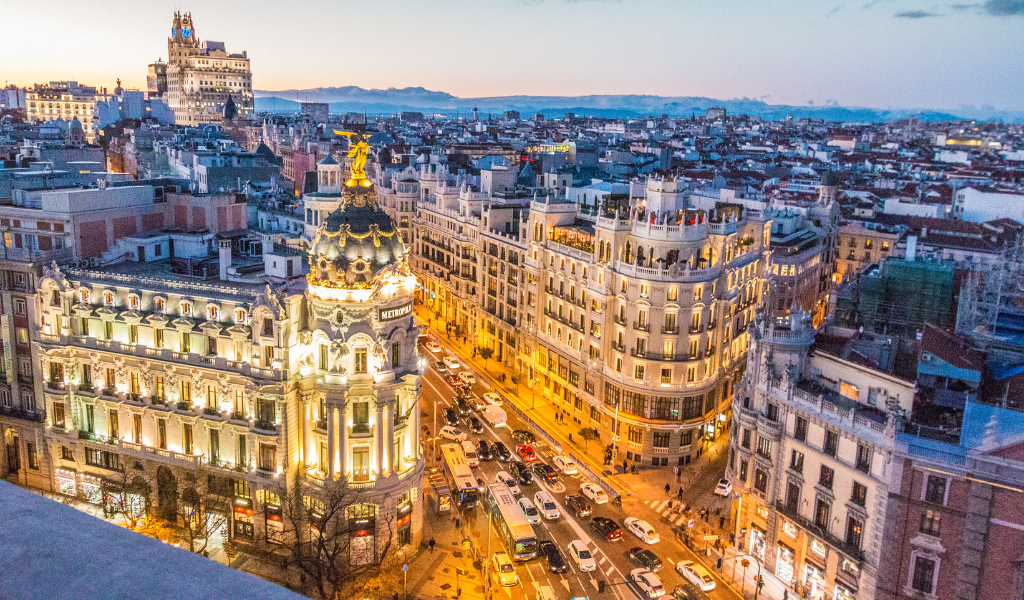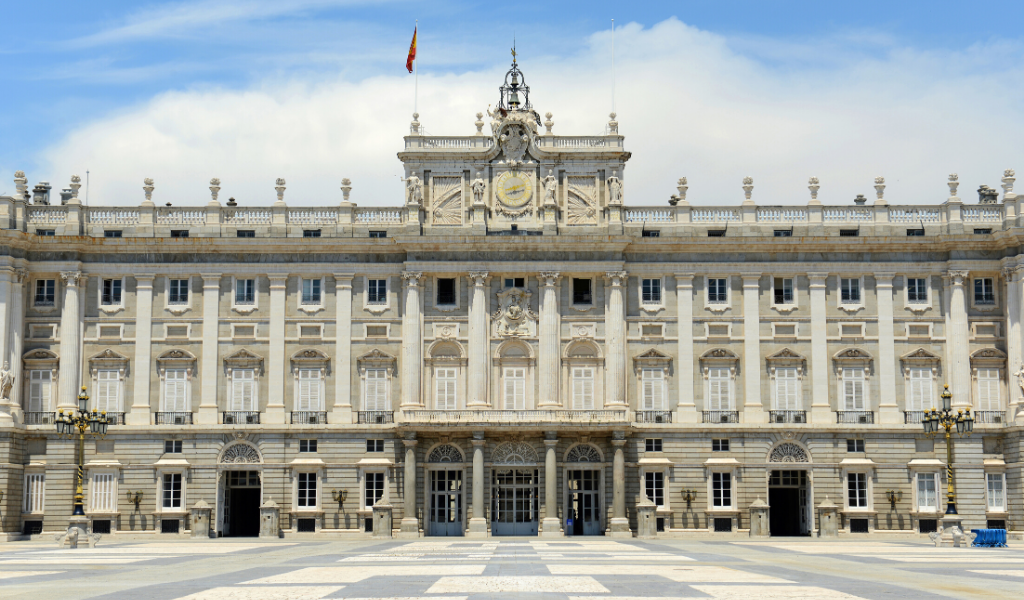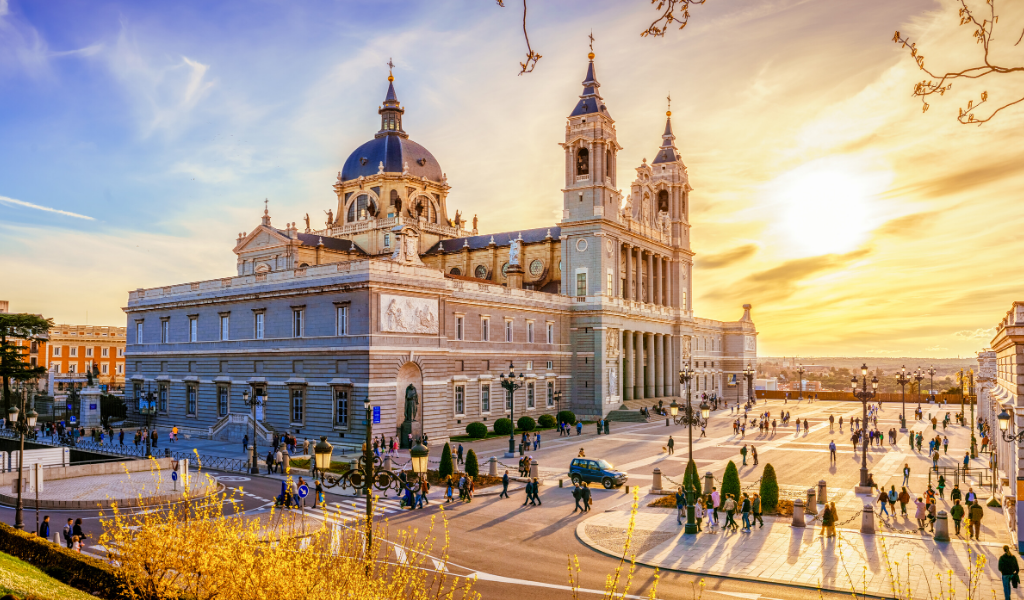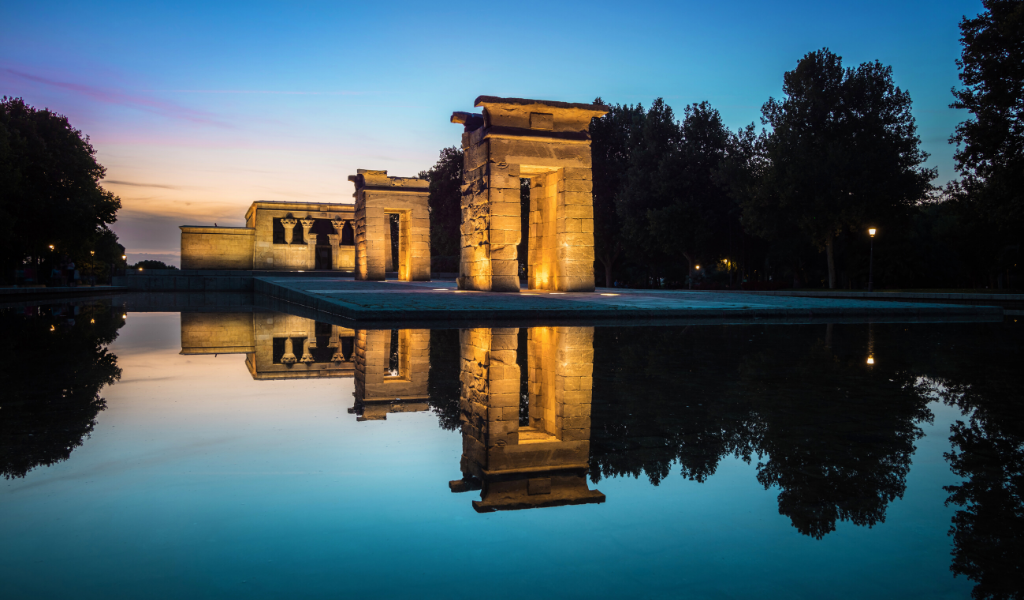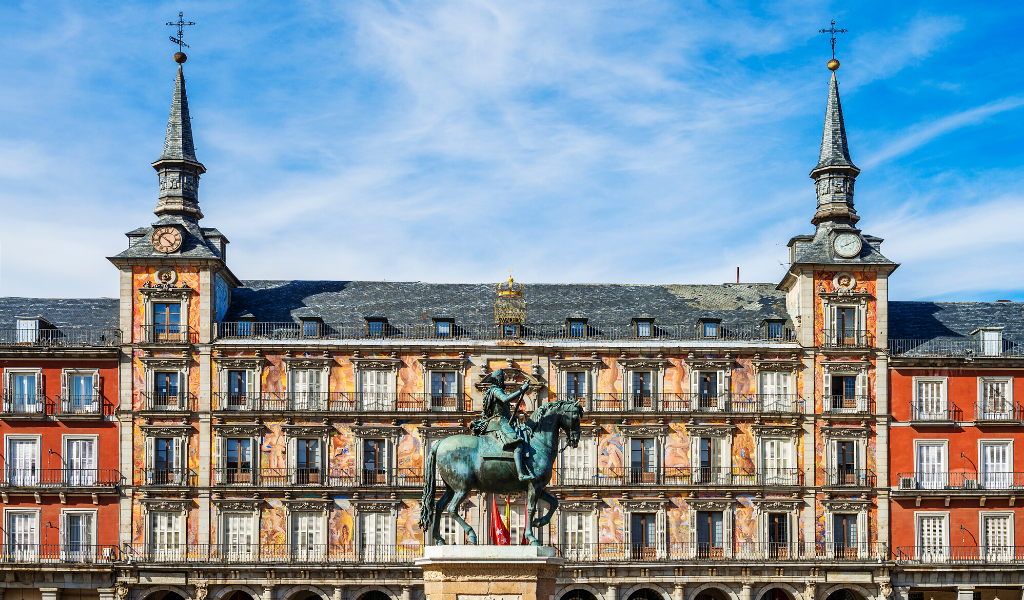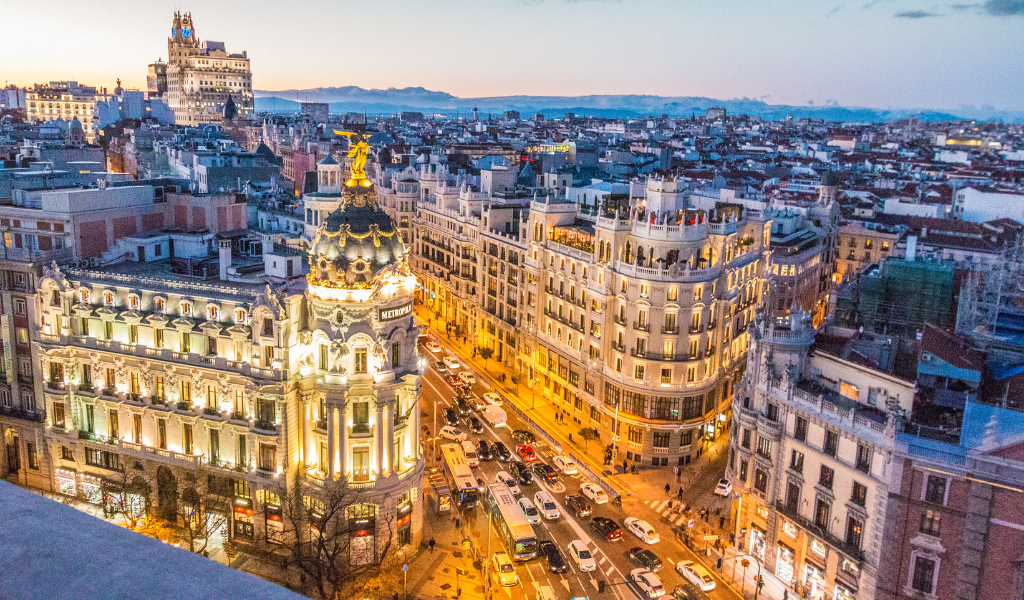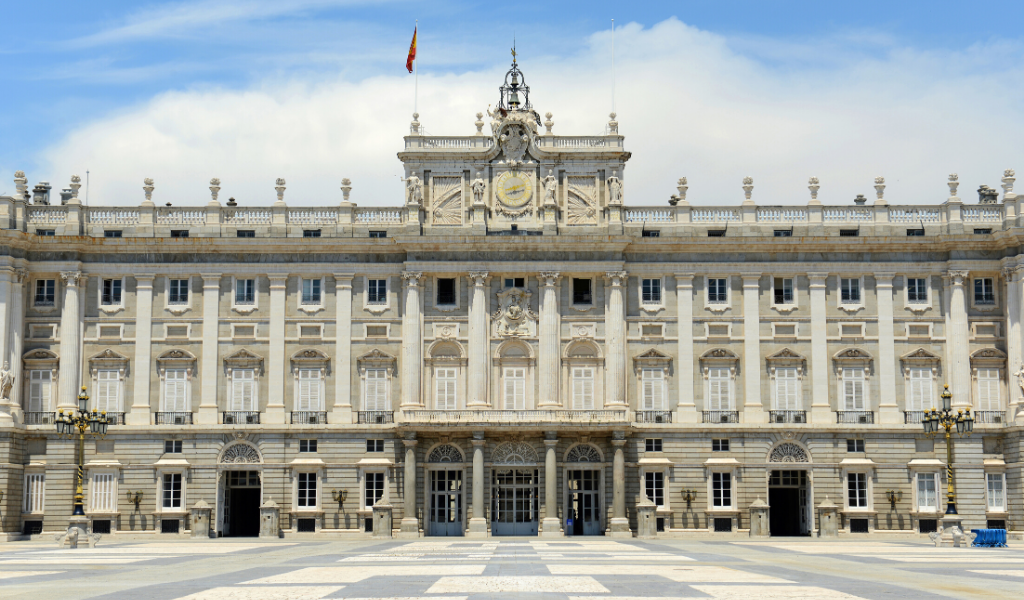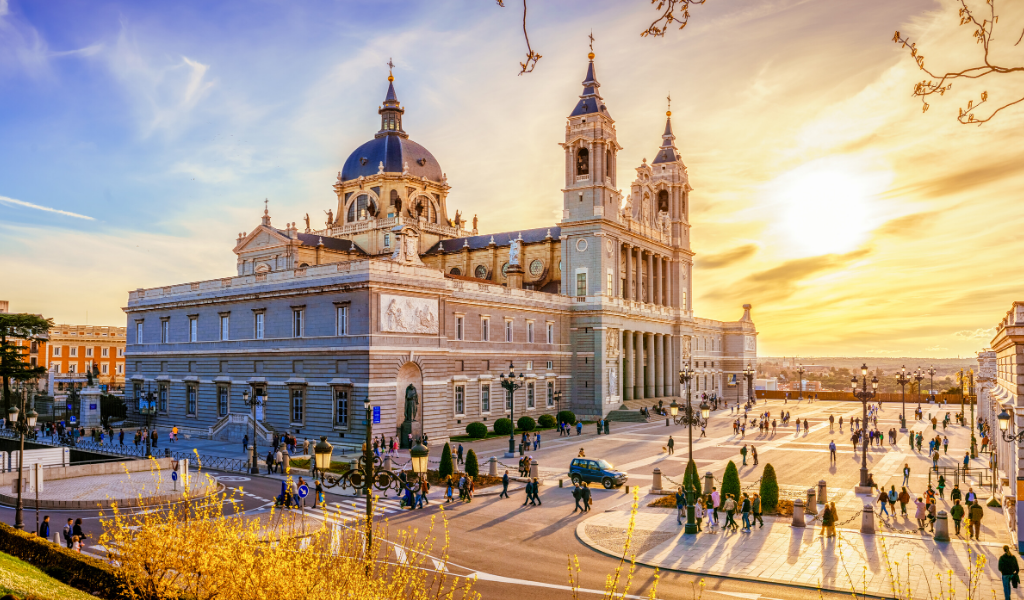 Top Reasons to Visit Madrid
---

Palaces, Cathedrals & Gardens

---

Churros & Tapas

---

Museums, Markets & Retail Therapy
Palaces, Cathedrals & Gardens
Parque del Retiro & el Palacio de Cristal: With weather like in Madrid, parks are a must for a day in the sun. Rent a rowing boat, wander around the greenery or discover the temporary exhibitions in el Palacio Cristal, a stunning palace with walls made out of windows.
Palacio Real & it's gardens: Majestic and impressive, the Royal Palace of Madrid is both. It's set in the lovely Sabatini Gardens which invite you to take a stroll. To round up the experience, head inside the Palace for stunning interior and luxurious décor.
The Cathedral of Madrid: A simple cathedral with a colourful ceilings, you'll get stunning views of the skyline. It's located just across the Royal Palace of Madrid, which makes it a good pit stop on your way through the city.
Templo de Debod: The only Egyptian temple intact in Spain. Being more than 2,200 years old, the temple is a place you shouldn't miss. Be amazed by the outside, and visit the inside of the temple as well. We recommend watching sunset from the temple's viewpoint.
Churros at San Ginés: The place to go if you want to dig in some hot chocolate (the Spanish type, you might need a spoon for that) and have delicious churros (piped dough, deep fried) with it. Chocolatería San Ginés was opened in the 19th century.
Mercado San Miguel: A beautiful building that hosts a great market inside. You find tapas bars, serving patatas bravas, gambas al ajillo and boquerones. In the market you can find gastronomic goodies like cava, pimento and saffron, as well as fresh fruit and veg.
Tapas Bar hopping: Take your tastebuds out for a treat. Go on a tour or hop from one bar to the next by yourself. Order whatever looks most interesting to you and see if you like it. Have local drinks with your tapas and indulge.
Museums, Markets & Retail Therapy
Museums in Madrid: The Reina Sofia museum features exhibitions on Spanish art, the Prado exhibits art from diverse periods and artists and therefore has something for everyone. Caixa Forum is a museum that's stunning from the inside out, featuring from upcoming photographers to Pixar.
Gran Via: Good place to indulge in retail therapy, you will find stores that you know as well as luxury boutiques. The Gran Via is great to get a first night out, where it feels like the buzzing heart of the city.
El Rastro: This is a must-do when you're in the city for the weekend. Get up early on a Sunday and head to El Rastro, the largest flea market in Madrid. With around 3500 stalls, there is heaps to see and treasures to find.
---
Madrid Airport Transfers & Weather
AIRPORT: Madrid-Barajas Airport (MAD)
TRAIN
The train is located at Terminal 4 and goes to Nuevos Ministerios Metro station in the city centre. It departs every 15-20mins, takes approx. 20 minutes and costs €2.60 per journey.
METRO
The metro is located at Terminal 2 and Terminal 4. Line 8 goes straight to Nuevos Ministerios Metro station in the city centre. It departs every 5mins, takes approx. 12 minutes and costs €5 per journey.
PRIVATE TRANSFER
You can also get your own private transfer which takes approx. 20mins and costs approx. €30pp return based on 2 people sharing.
* Prices and times for transport from the airport are subject to change
Average temperature
| | | | | | | | | | | | | |
| --- | --- | --- | --- | --- | --- | --- | --- | --- | --- | --- | --- | --- |
| | Jan | Feb | Mar | Apr | May | Jun | Jul | Aug | Sep | Oct | Nov | Dec |
| | J | F | M | A | M | J | J | A | S | O | N | D |
| high | 10 | 12 | 16 | 17 | 22 | 29 | 33 | 33 | 29 | 21 | 15 | 11 |
| low | 1 | 2 | 4 | 5 | 8 | 13 | 16 | 16 | 14 | 9 | 4 | 2 |
---
Top Tourist Attractions in Madrid