Best Day Trips in Lanzarote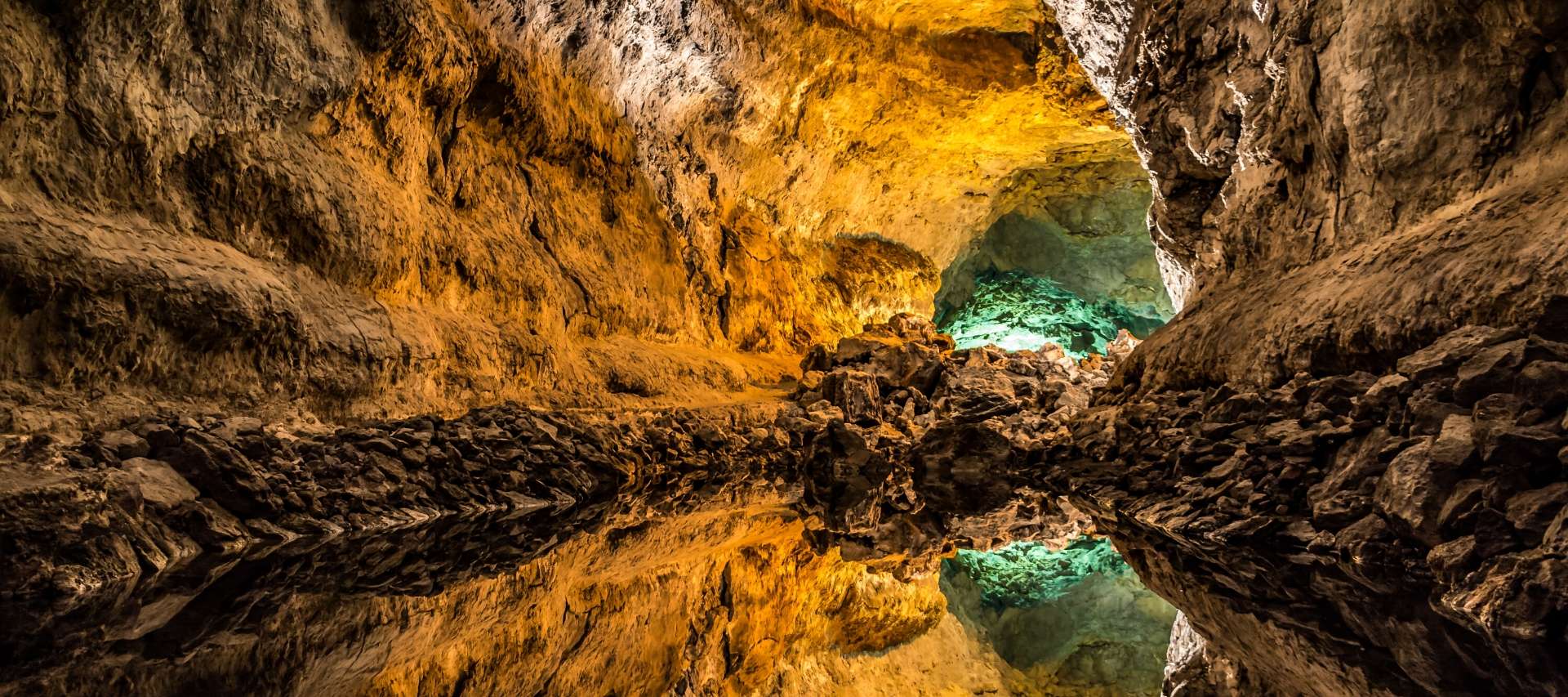 Lanzarote has year-round sunshine and stunning beaches, making it the perfect destination for a sun holiday, whether it's 3 days or 7 days. Looking for a variety of activities to participate in when you're not soaking up the sun by the hotel's pool or nearby beach? Maybe you've got a bored child or husband that you'd like to keep happy with other things to do? Then here is the blog post for the best day trips in Lanzarote to take to keep smiles on everyone's faces and plenty of memories to take back home.
Cueva de los Verdes
These tunnels were once used by the island's inhabitants to hide from pirates in the 17th century, which were attacking the island. In today's modern world, the Cueva de los Verdes is a popular tourist attraction, showcasing the unique nature of these lava caves.
The caves were formed 3,000 years ago, by a volcanic eruption, where lava flowed underground into the sea. The tunnels are 6km long and go from the volcano's crater into the sea. The formation is utterly breath-taking and fascinating to see the colours and creations first hand. Definitely worth the visit, to experience an underground lava tube and the power of nature.
The caves are located on the north of the island. Visitors can rent a car or take a day-trip with dedicated tour companies. Prices into the cave start from €10 per adult and €5 per child.
Timanfaya National Park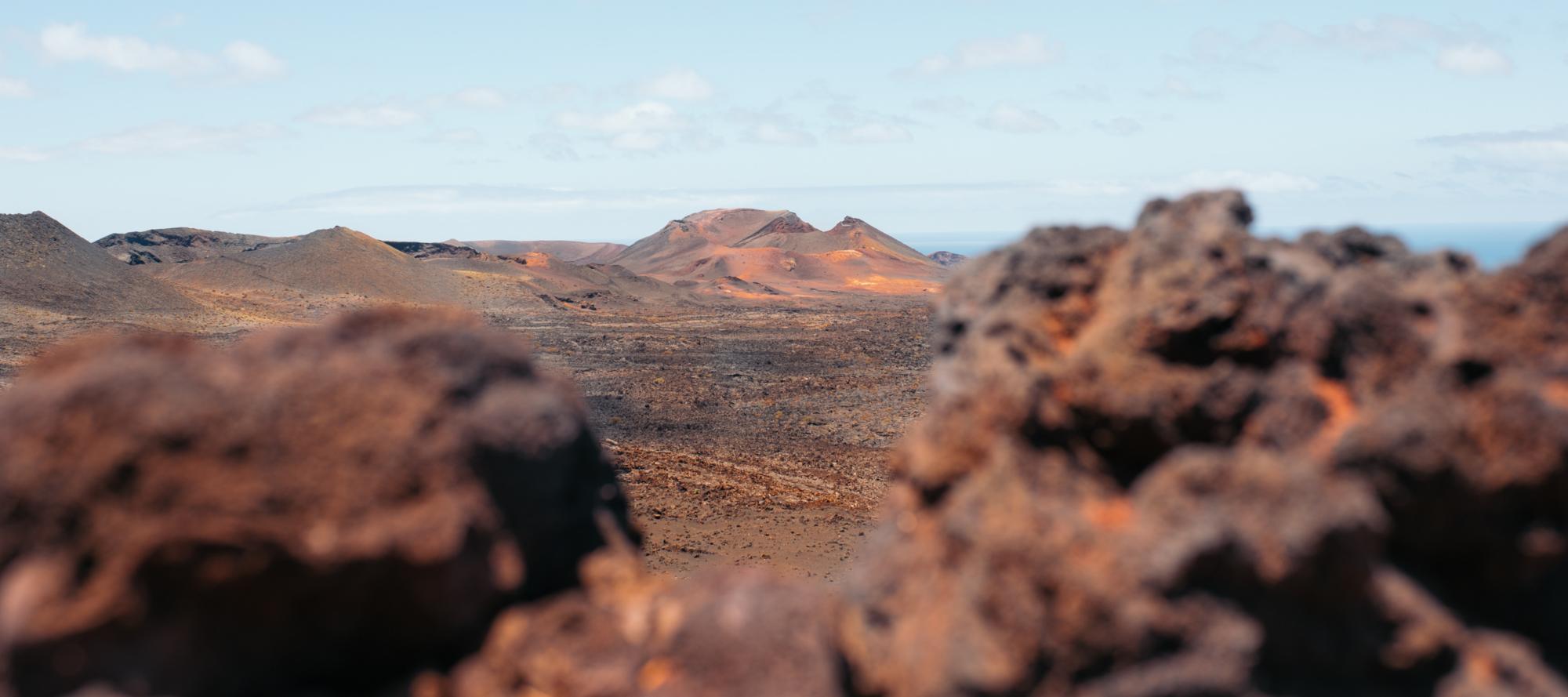 This spectacular volcanic landscape is one of the popular tourist attractions on the island. Also known as Fire Mountains, it forms a large part of Lanzarote's biosphere. This lunar-like landscape will make you feel like you're on a different planet.
Restrictions are in place to keep the landscape unspoilt. Free roaming is a no go and visitors must tour the park through a guided tour or by coach. Renting a camel is also an option, guided by a leader throughout the park.
El Diablo restaurant in the park has unreal views of the landscape, make sure to pop up here after your tour and enjoy some tapas or food cooked using the heat of the lava. Class! Entrance starts from €12 per adult and €6 per child. Discounts for visiting certain times apply.
La Graciosa
Located just off the shore of Lanzarote, is a barely inhabited island – La Graciosa. With a total population of just 721 people and no paved roads, this little gem is the perfect place to escape from it all. The golden sands and aquamarine waters are pure bliss.
You can take a 30-minute ferry from Lanzarote direct to this paradise island. There are two fishing villages and the rest is untouched. Lie in the sunshine and soak up the peaceful atmosphere or wander the island with the sand between your toes. It's a great way of relieving stress and taking in nature. If you fancy taking up some diving experiences, this is a great place, thanks to the diversity of its sea fauna.
Rancho Texas Park
Lanzarote's most popular animal and water park is a great day out for the young and the young at heart. With a funky Indian and cowboy theme, it's sure to put a smile on everyone's face. You'll find this attraction on the outskirts of Puerto del Carmen resort. There are a multitude of water slides and animals to admire, while exploring wigwams and looking for gold. 
The park also offers "Country Nights", where BBQ food is served, fantastic dance demonstrations and free-flowing sangria and drinks. The atmosphere is incredible and you'll feel as if they're in the Wild West. This is a great day trips to take whilst in Lanzarote. Tickets can be purchased here
Fuerteventura Day Trip
Why not hop on board the ferry and see two Canary Islands on the one holiday? This day tour departs from Playa Blanca in Lanzarote to Corralejo in Fuerteventura with a sailing duration of about 25 minutes. If you're not staying in the resort of Playa Blanca, there are bus services which pick people up from their accommodation and drop you to the ferry port. While you're in Fuerteventura, there are plenty of fun activities to do including a visit to the Fuerteventura Sand Dunes and sampling the local cuisine. You'll be amazed at the contrast between these two neighbouring islands. 
So, what day trips will you be booking on your next trip to Lanzarote?
---