How to Spend the Perfect Weekend in Venice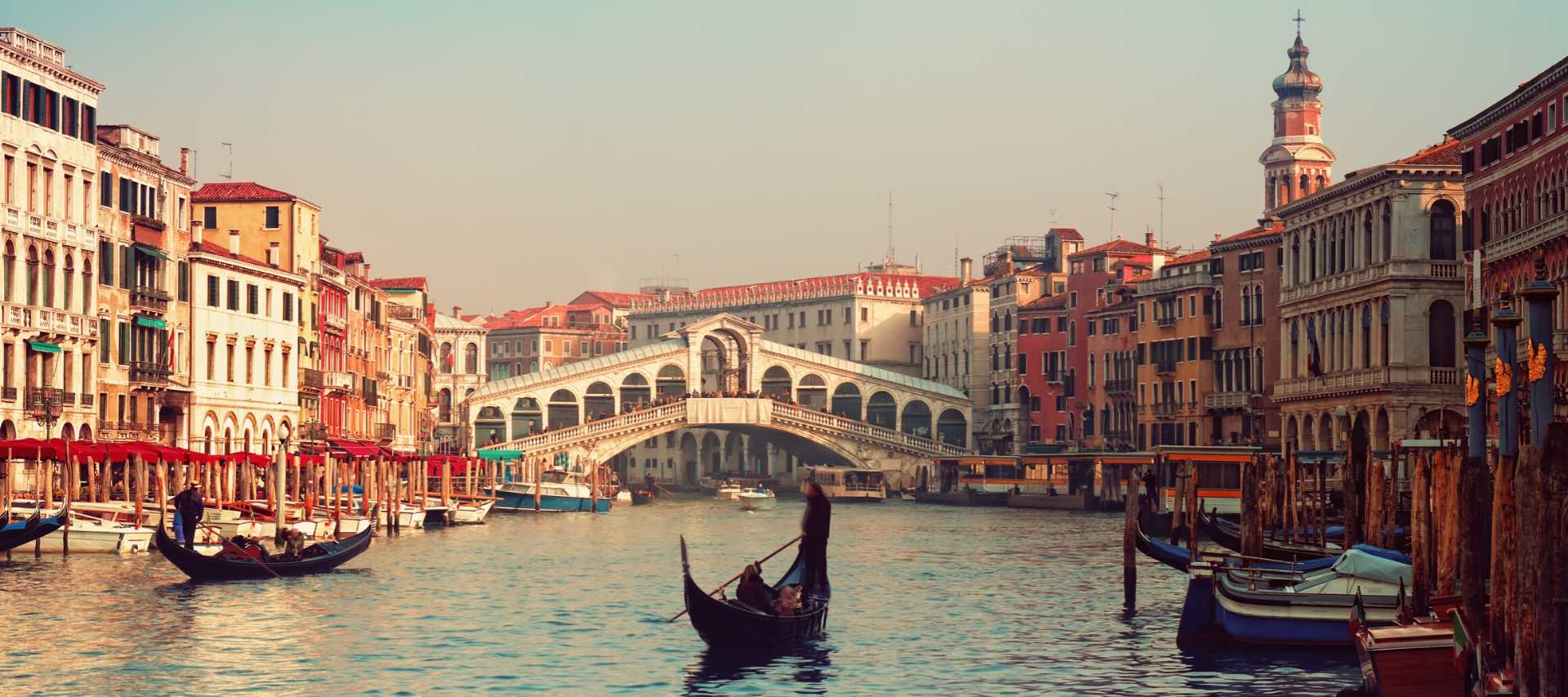 Venice, in northeastern Italy, is one of the main tourist destinations in the country. This thriving city was a major financial and maritime hub during the Middle Ages and the Renaissance as well as an important centre of commerce. Constructed around a maze of canals, Venice is home to over 400 bridges which enable navigation around the city. Its unique history and stunning cityscape make it a popular destination for a weekend away.
What to do in Venice
Travel by Gondola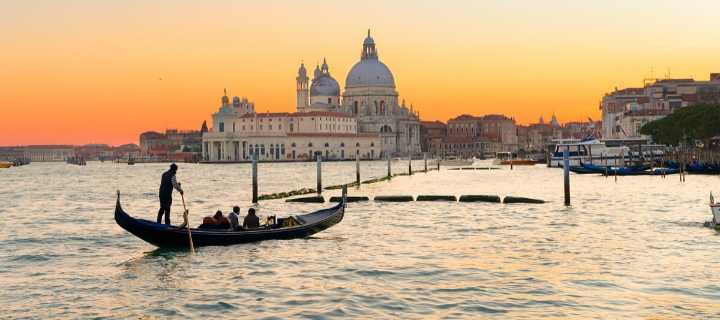 No visit to Venice would be complete without a trip via Gondola. There are approximately 400 licensed gondoliers and the vessels themselves range from the very simple to lushly appointed gondolas with crushed velvet seats and Persian rugs. Now mostly used by tourists, there is no more romantic and leisurely way to take in the history and splendour of the city.
Walk across Rialto Bridge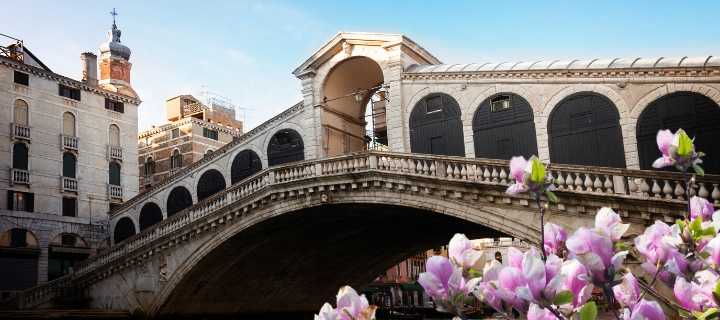 For centuries, the only way to cross the Grand Canal on foot was by walking over the Rialto Bridge. Originally erected in 1173, it has been rebuilt several times since then. Construction on the present stone bridge, a single span designed by Antonio da Ponte, began in 1588 and was completed in 1591. On either side of the portico, the covered ramps host rows of shops, making it an essential stop on your weekend in Venice.
Take a trip to Burano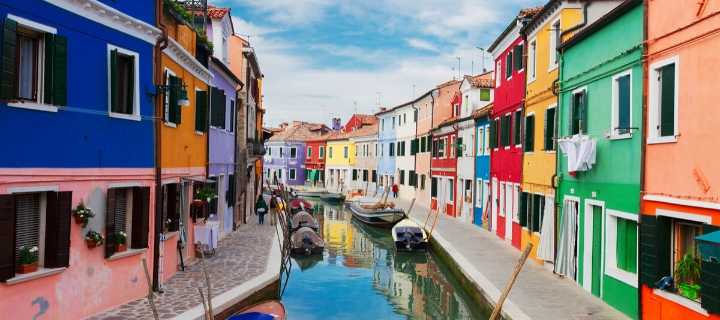 Burano is 7 km from Venice, or a 40-minute trip from St. Mark's Square by a Venetian water bus or Vaporetto. Burano is best known for its small, brightly painted houses and enchanting, winding canals. The colours of the houses follow a specific organised pattern, and if someone wants to repaint their home, they must send a request to the government. Burano is an excellent short day trip outside of Venice.
Visit Doge's Palace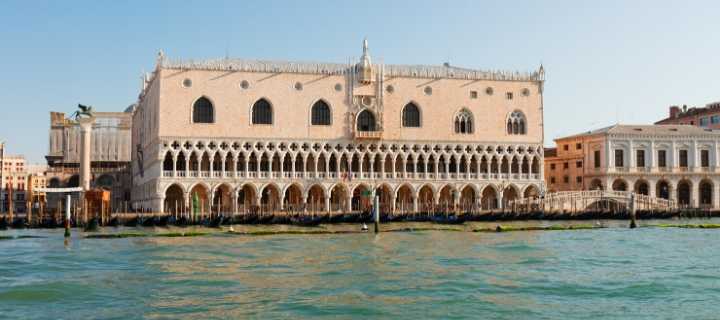 This palace was originally the residence of the Doge of Venice, the supreme authority of the former Venetian Republic. Though it was in 1340, it only became a museum in 1923. As well as being the Ducal residence, the palace housed political institutions of the Republic of Venice until the Napoleonic occupation of the city in 1797 when its role changed. Venice was first under French rule, then Austrian, and finally, became part of Italy in 1866. Doge's Palace remains an important site to learn all about the city's rich history.
What to see in Venice
Bridge of Sighs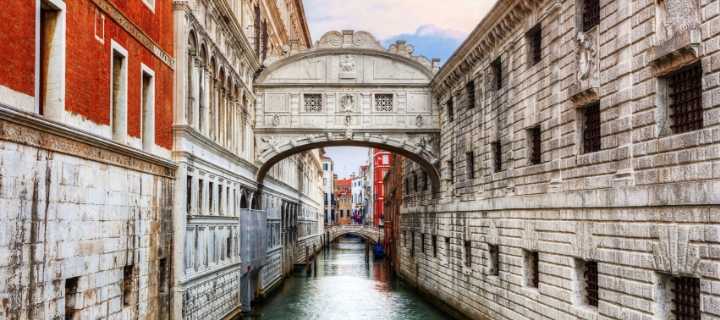 Built in 1600, this white limestone enclosed bridge passes over the Rio di Palazzo and connects the New Prison to the interrogation rooms in Doge's Palace. The view from the bridge was the last view of the city that convicts saw before their imprisonment. Its English name was bequeathed by Lord Byron in the 19th century from his suggestion that prisoners would sigh at their final view of the beautiful city as they were taken to their cells.
St. Mark's Square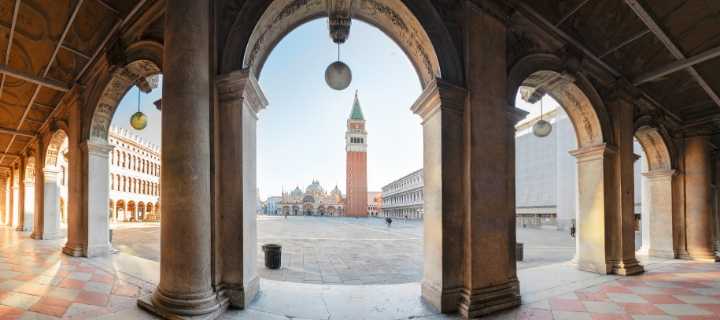 Piazza San Marco is the principal public space in Venice combining the social, religious and political centres of the city. The west side is entirely occupied by the Library of St. Mark, and this expansive pedestrian area is a great place to spend some time on your tour of the city.
Basilica do San Marco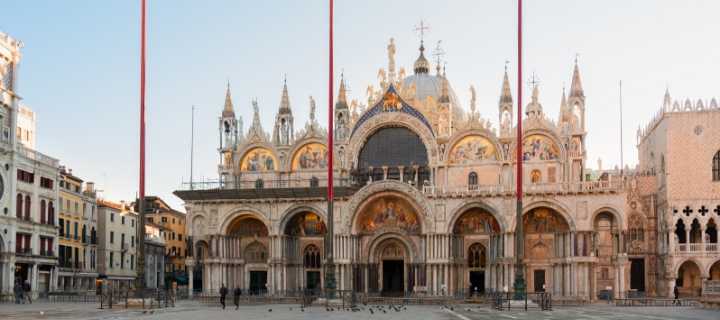 This impressive basilica was originally founded in the 9th century to house the corpse of St Mark after Venetian merchants smuggled it out of Egypt in a barrel of pork fat. However, the original building burnt down in 932. Venice then rebuilt the basilica in its own cosmopolitan image, with Byzantine domes, a Greek cross layout, and walls clad in marble from Syria, Egypt and Palestine.
La Fenice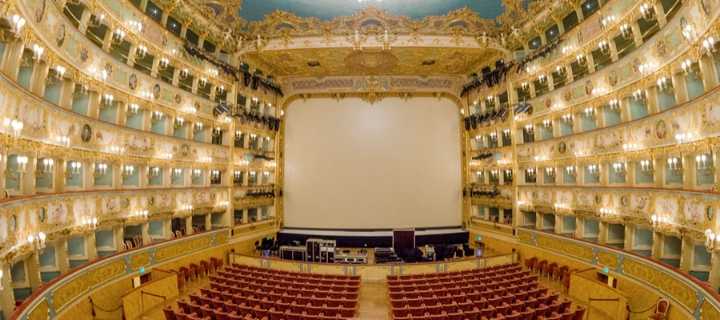 Venice discovered the power of opera, opening La Fenice in 1792. World-renowned composers like Rossini, Donizetti and Bellini staged their work here. For example, Verdi premiered Rigoletto and La Traviata at La Fenice. International greats Stravinsky, Prokofiev and Britten also composed for the house, making La Fenice the envy of Europe.
Where to Stay in Venice
4* Ala Hotel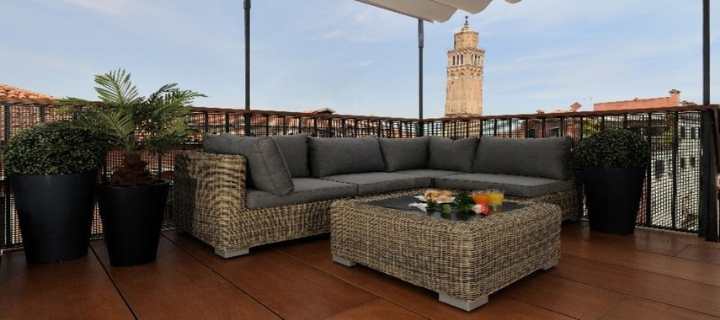 Located just a few steps from Piazza San Marco, this hotel is in a convenient location with great shops and restaurants. The Ala Hotel is particularly recommended for adults +16, couples, and single travellers. The hotel is 100% non-smoking and includes great amenities. For example, rooms come with Wi-Fi access, tea kits, first set of free water, an in-room safe, and a summer panoramic terrace. Guests can enjoy a fantastic free buffet breakfast which includes vegetarian and gluten-free options.
3* Pausania Hotel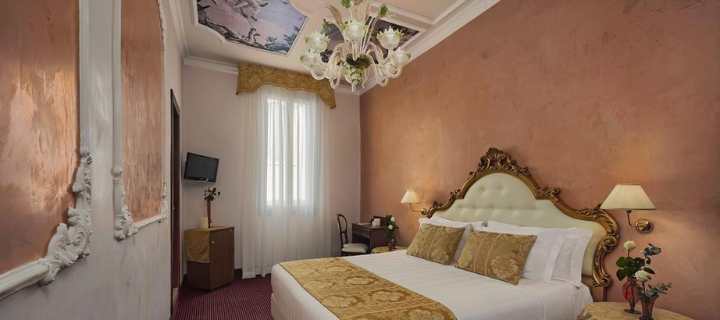 The hotel enjoys an excellent position in the centre of Venice next to San Barnaba canal at the heart of Venetian cultural and artistic life. Guests will receive a warm welcome in this 14th-century gothic style noble palace. Its elegant style makes it an ideal place for an unforgettable and romantic stay in Venice. Once a rich and magnificent residence of an aristocratic Venetian family, now it is an elegant and refined 3-star hotel. After breakfast on the veranda overlooking the garden, relax in the airy sitting room on the second floor, or enjoy a coffee in the bar. The rooms are well-furnished and include a private bathroom, cable tv, radio, direct dial telephone, mini-bar and air-conditioning. 
Are you ready to spend your next weekend getaway exploring beautiful Venice?
---