Your Guide to Toronto
Toronto is a vibrant, multicultural city sitting on the banks of Lake Ontario. It's home to the longest street in the world (Yonge Street), 43km of shoreline and is the background for 25% of Hollywood films. With half of its population born outside of Canada, Toronto is a culturally diverse city, which can be seen in its neighbourhoods from Little Italy, Little Tokyo and Little Portugal to Chinatown, Koreatown and Greektown.
Here are our top things to see and do in this incredible city…
What To Do in Toronto
CN Tower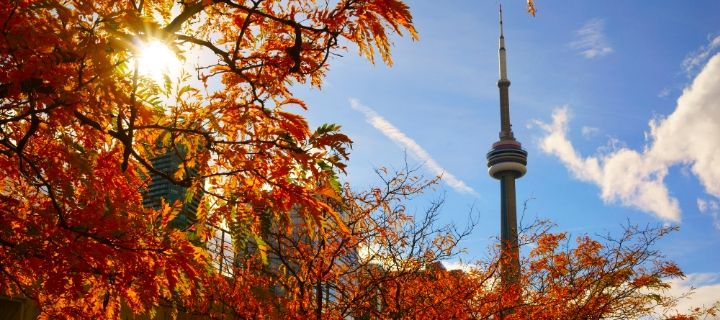 The CN Tower, towering on the Toronto skyline, is a must-visit during your stay in Toronto. It was the worlds tallest free-standing structure until 2007 and gives you fantastic views of Toronto. You can dine in its rotating restaurant for dinner with a 360-degree view. If you're feeling brave, you can try EdgeWalk. Attached by a harness, you can push your limits by leaning over and walking around the Tower's edge. Or, simply enjoy the views from inside the LookOut level, SkyPod or Glass Floor.
Trip to Niagara Falls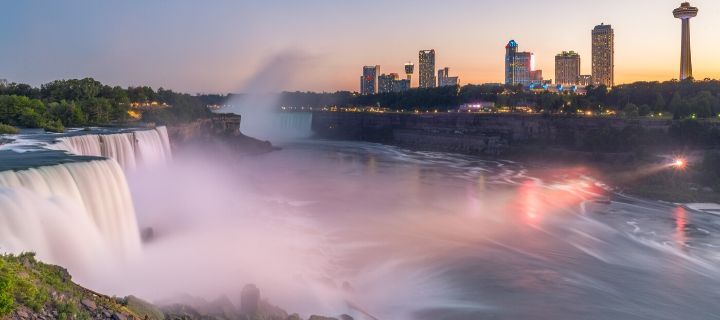 Taking roughly an hour from Toronto, a visit to the iconic Niagara Falls is a must. As soon as you get off the bus, you'll be greeted with a mist from the falls. To really experience the magnitude of these beautiful waterfalls, you can:
Journey Behind the Falls: Descending 125ft by elevator, you'll get up close and personal with the falls. Walking through the bedrock to the observation decks, you'll feel the strength of the falls as the water crashes down in front of your eyes. You can find out more here.
Hornblower Niagara Cruise: On the 20-minute cruise, donning a fetching red poncho, you'll be immersed in the mist of the falls as you sail by the Canadian Horseshoe Falls, American Falls, and the breathtaking Niagara Gorge. You can find out more here.
Zipline to the Falls: If you want a more adrenaline-filled experience of Niagara Falls, you can zipline alongside them for a spectacular, thrilling view. You can find out more here.
Try Poutine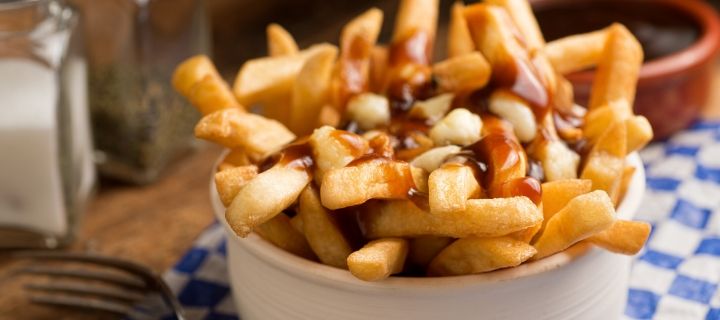 While it doesn't look the most appetising, Poutine is a Canadian staple. Originally a dish from Quebec, this is the ultimate comfort food. It is to Canada what a spice bag is to Ireland. Poutine consists of golden chips with chewy cheese curds and slathered with gravy. One of the best places to get your poutine fix in Toronto is Smoke's Poutinerie. You can have the classic or try some delicious variants like veggie deluxe, triple pork, bacon cheeseburger and many more.
ROM | Royal Ontario Museum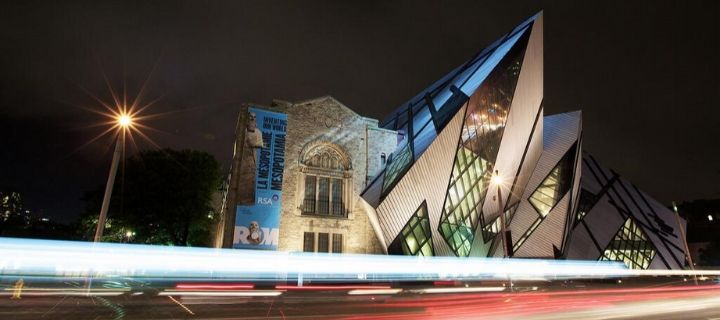 The Royal Ontario Museum (ROM) is Canada's largest and most visited museum. It's home to over 13 million artworks, cultural objects and natural history specimens. It has a wide range of exhibitions including Winnie the Pooh, Bloodsuckers: Legends to Leeches, Toy Soldiers and First Nations of the Great Lakes. It's a fascinating way to spend a few hours!
Second City Toronto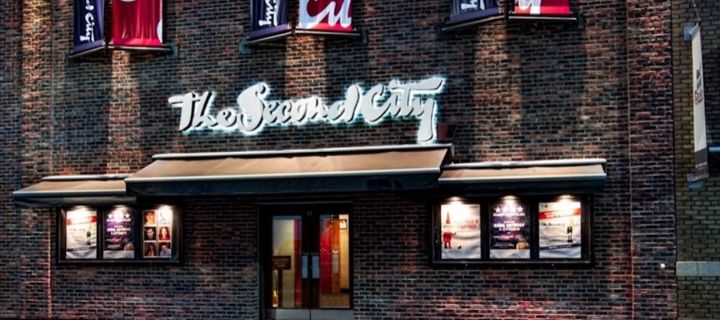 Second City has been a launching pad for many comedians. Founded in Chicago in 1942, Second City opened its second theatre in 1973 in Toronto. In its almost 50 years, Second City Toronto has impressive alumni to its name including Dan Aykroyd, John Candy, Eugene Levy, Catherine O'Hara and Mike Myers. With tickets starting at $30, going to a show here and seeing the future of Canadian comedy is a must do!
What to See in Toronto
Toronto Islands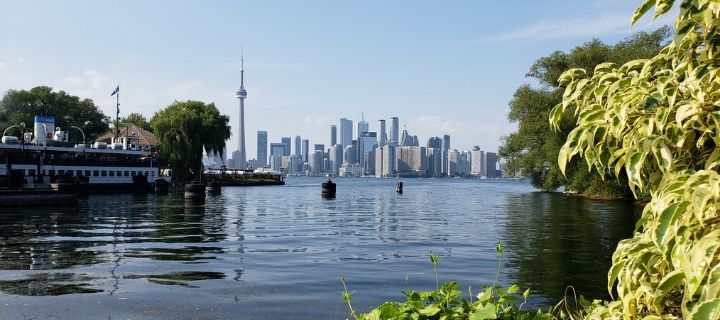 The Toronto Islands are a chain of 15 small islands a 15min ferry trip from downtown Toronto. If you visit Toronto outside of the winter months, a trip to the Islands is a relaxing day out. Arriving at Center Island, you can walk the pier for great photo opportunities of the skyline, get lost in the William Meany Maze or get some thrills at Centreville Theme Park. On Ward Island, you should hit the boardwalk, Lakeshore Avenue to slow down and appreciate nature with the lake on your right and lush trees to your right. On Hanlan's Point, visit Gibraltar Point Lighthouse, one of Toronto's oldest buildings, and take the rustic boardwalk to Gibraltor Point Beach for a swim and some deserved relaxation.
Casa Loma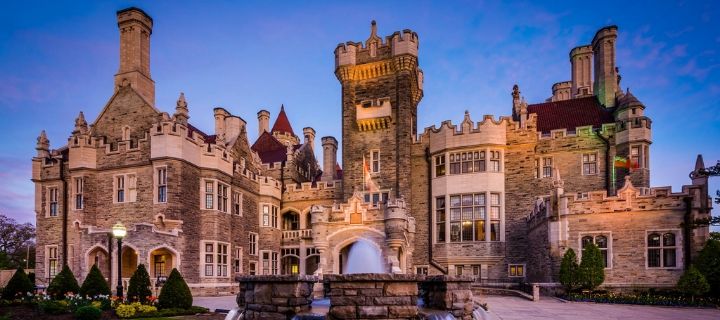 Built in 1914, Casa Loma is a stunning castle in the city. With secret passageways and battlements, it pays homage to knights and castles from Medieval times. It's also one of the true castles in North America. On your visit here, you'll see decadent rooms, antique cars, The Queen's Own Rifles of Canada and the Dark Side of Toronto Tunnel exhibit.
St. Lawerence Market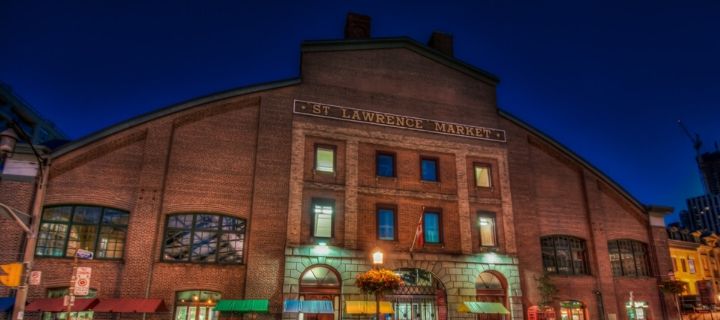 Comprising of 3 buildings, The South Market, the North Market and St. Lawrence Hall, and trading since the 1800s, St. Lawrence Market is a Toronto institution. It's home to over 80s vendors, weekly farmers markets and cookery classes. Whether you want to pick up some snacks or grab some lunch on the go, it's a worthwhile foodie experience.
Kensington Market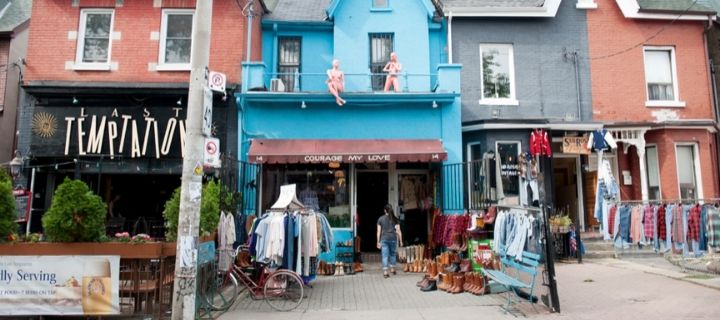 Kensington Market is more like an eclectic, quirky neighbourhood. With dozens of vintage and second-hand shops, you'll find everything from cowboy boots to retro video games and knock-off designer items. It also has amazing small, local cafes, food markets and amazing street art. Located beside Chinatown, its a neighbourhood full of life where the unexpected should always be expected.
Where to Stay in Toronto
3* Bond Place Hotel Toronto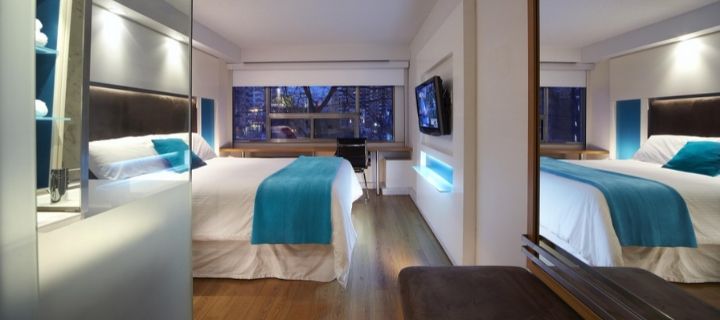 The 3* Bond Place Hotel is a stylish, comfortable and modern hotel in the heart of Toronto. Located only a few steps from Toronto's largest shopping centre and attraction, Eaton Centre, this is the perfect base to explore the city.
4* Pantages Suites Hotel & Spa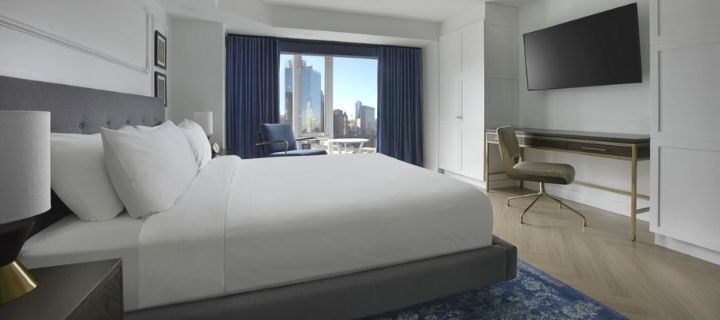 Elegantly decorated, the 4* Pantages Suites Hotel & Spa's tagline is to "Stay Sophisticated" and that is guaranteed in this gorgeous hotel. Also located near the Eaton Centre, you're at the heart of the action.
---