The New Safety Measures You Can Expect to See in Hotels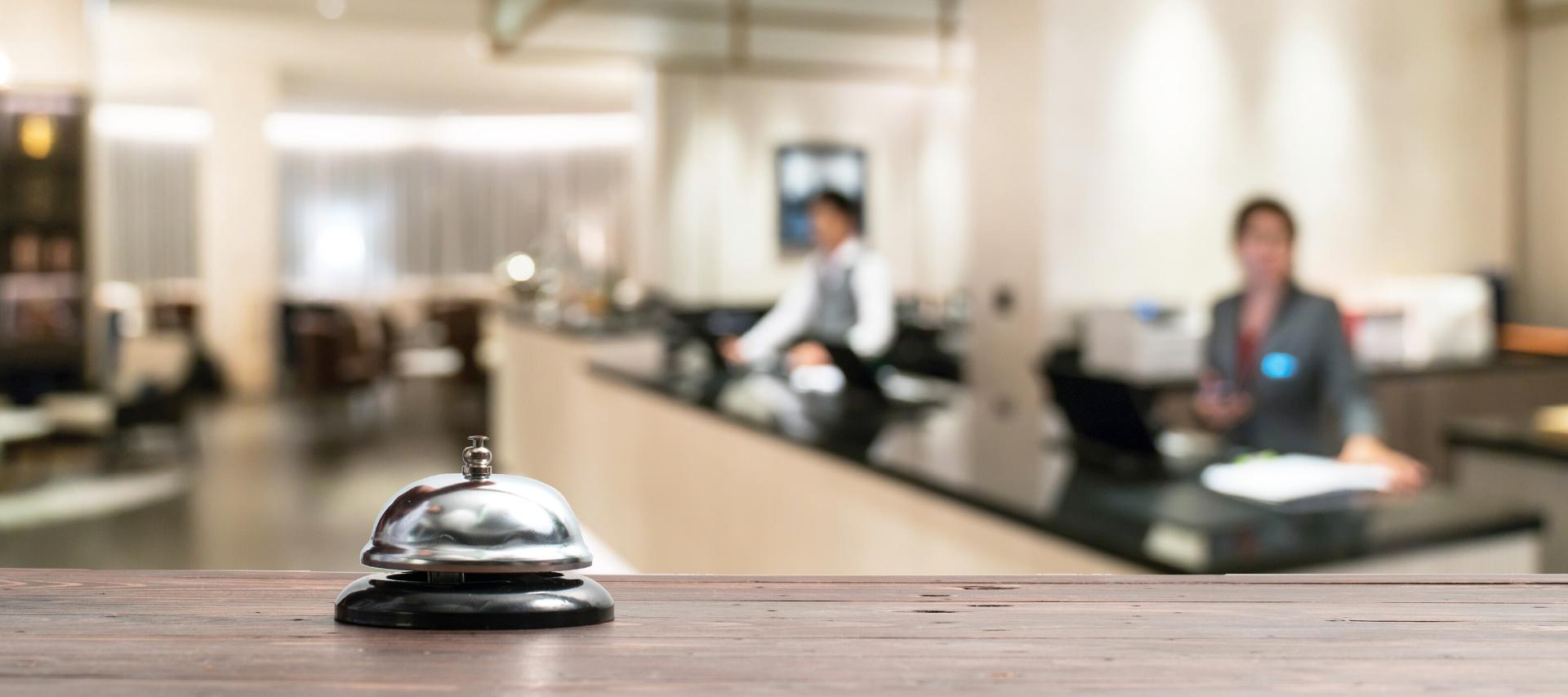 Staying in a hotel is a relaxing experience. From the soft beds to a dip in the hotel pool, it's a time that we all look forward to. When borders open and we can safely travel again, our hotel or self-catering experience will have changed to ensure the utmost cleanliness and safety precautions are met.
In this blog, we'll cover:
EU Guidelines on Hotel Safety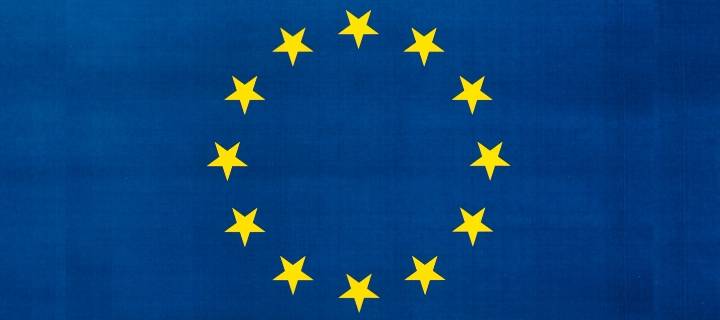 To help hotels and resorts plan their re-openings across Europe, the European Union released a list of recommendations. Here are the most important changes you'll see on your next hotel stay…
Hotel Staff
To accommodate the new changes, hotel staff will be thoroughly trained in a number of areas including:
Enhanced cleaning methods
How to manage any suspected COVID cases
The proper use of facemasks & wearing of face masks
Enforcing any physical distancing measures
Check-In
One of our first points of contact in a hotel is when checking in. There are a few ways this could change, depending on the resources available to a hotel or resort.
First, the reception staff will either wear face masks or coverings or, to retain the service with a smile, a plexiglass screen will be between you and the receptionist.
Or, if possible, you would check-in online or at a self-check-in screen or kiosk instead of the traditional desk check-in. If you're using a screen or kiosk, these would be regularly cleaned as part of enhanced cleaning and disinfection measures.
Rooms
There will also be some minimal changes to your room experience. In hotels, the minibar and the tea and coffee making facilities will be removed as well as any superfluous bedding or decoration. This minimises the surfaces in the room that can be handled.
In addition, when going to your room, only guests in the same room or travel party should use the elevator at the one time. If it's a low-rise building, using the stairs is recommended as an alternative.
Cleaning
All surfaces that would have regular contact such as elevators, doors, check-in services, gym equipment and any indoor or outdoor facilities will be regularly cleaned. For guests, hand sanitiser will be available throughout the building, particularly at reception, in the spa, in the gym and in any restaurant or cafe in the hotel.
Hotel Dining
At the entrance to any restaurant or cafe, you'll be required to use an alcohol-based hand sanitiser. You probably won't see a hotel buffet for a while as table-service is widely recommended instead. The number of guests allowed in at any given time will be limited and social distancing rules will apply with 1-2metres between each table and floor markings at any area where you may have to queue.
Hotel Facilities
In any outdoor facilities, such as a swimming pool, beach or playground, there will be 2m between tables, beach/pool loungers, guests during activities and in the pool where possible. This wouldn't apply to those you're sharing a room with.
In the spa, both staff and the guest will be asked to wear a face mask as physical distancing can't be adhered to during treatments. Hand sanitiser should be used before and after any treatment.
In the gym, guests will be encouraged to change in their rooms instead of using a shared changing room. Cleaning supplies will be made available so each guest can clean the equipment or machine after use. The number of guests using the gym at one-time will be monitored and physical distancing should be maintained.
Portuguese Clean & Safe Hotel Guidelines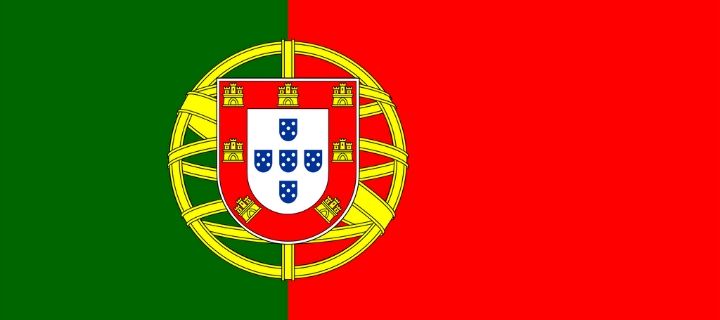 Turismo de Portugal has created a 'Clean & Safe' stamp of approval to identify hotels (and tourist activities) which comply with a range of hygiene and cleaning requirements to prevent and control COVID-19. In the Algarve region, there are roughly 200 hotels with the 'Clean & Safe' stamp. Here are some of the requirements to earn the Clean & Safe stamp:
All employees will receive training in internal protocols for controlling and managing any suspected cases of COVID-19
All employees will be required to take their temperature twice a day and record the reading and time.
Guests will receive information on the internal protocols in case of a COVID-19 outbreak.
There will be increased cleaning of all surfaces staff and guests have contact with, including lifts, doorknobs, swimming pools, spa treatment areas, jacuzzis (water is replaced regularly) and all equipment, utensils and surfaces where food is served.
Alcohol-based hand sanitiser will be available on each floor near entrances/exits, restaurants, bars and toilet facilities.
Spanish Guidelines on Hotel Safety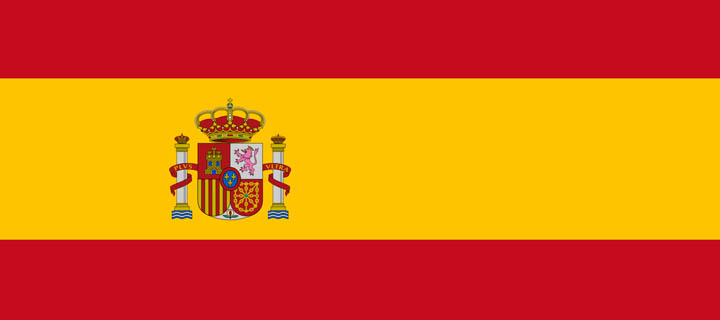 The Institute for Spanish Tourism Quality (ICTE), Spanish Confederation of Hotels and Tourist Accommodation (CEHAT) and the Insitute of Technology for Hoteliers have compiled mandatory measures for hotels to implement for the safety and well-being of staff and guests. These are the key measures:
Card payment will be encourage and the card machine will be disinfected after each use.
Keys or key cards must be deposited in a container with disinfectant
Cleaning staff may not enter a room if guests are inside. They will wear a face mask and disposable gloves while cleaning.
Decorations in the rooms will be removed, including stationary and extra linen. All clothes hangers will be disinfected.
In hotel restaurants, salt and pepper shakers and bottles of oil or vinaigrette will be removed from tables.
Face masks must be used in lifts if a guest is sharing it with non-family members
At hotel swimming pools, there will be a maximum capacity, which will be monitored and social distancing is to be maintained in the pool area.
At events and entertainment in the hotel, capacity and social distancing will be maintained. If social distancing can't, face masks must be worn. Any entertainment or animation programmes should take place outside.
While the experience is changing, hotels and resorts will be doing their best to make your stay as enjoyable and comfortable as possible while keeping you, other guests and staff as safe as possible.
---