Discover the New Safety Protocols at Disneyland Paris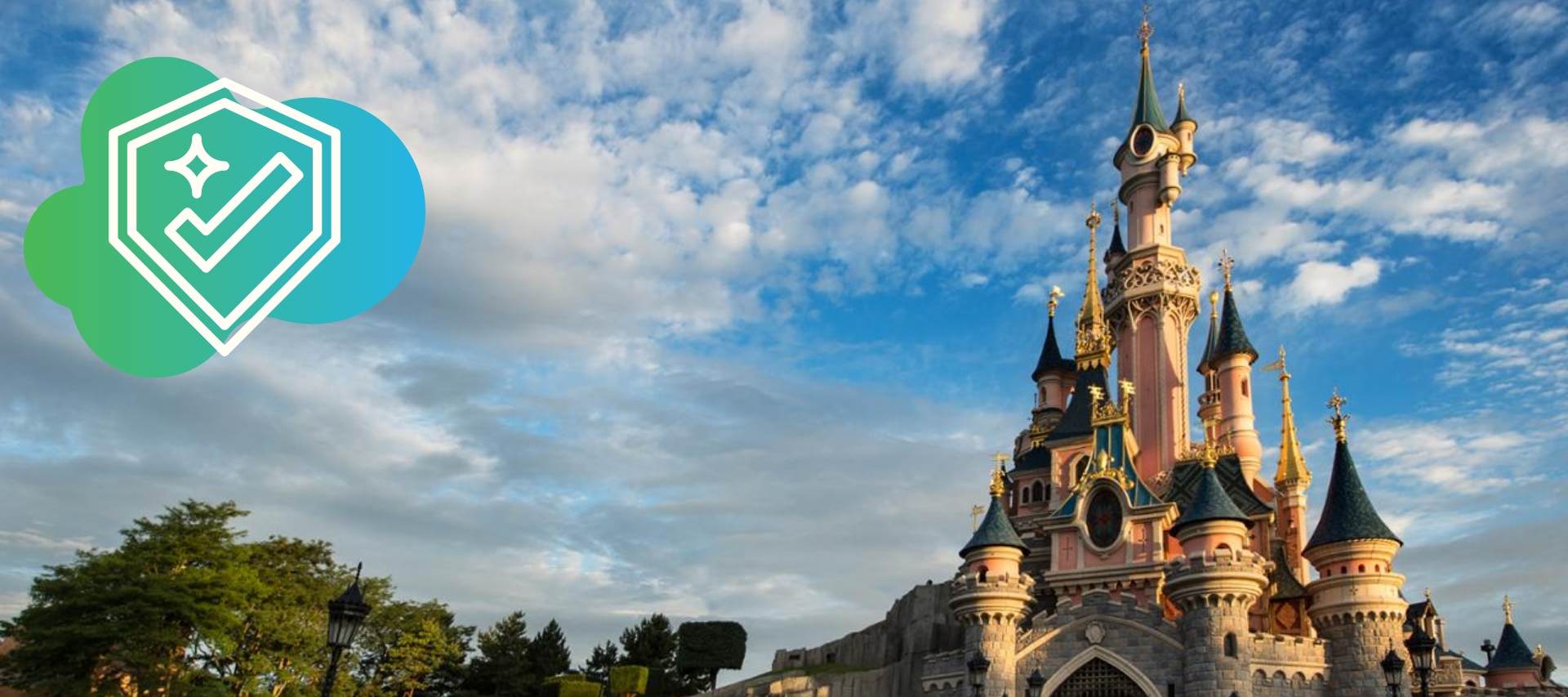 Disneyland Paris, a favourite amongst holidaymakers both young and old, closed its gates in mid-March 2020 when France went into lockdown. It has now opened its gates again and brought some magic back into our lives.
To ensure the safety of visitors and cast members, Disneyland has implemented a range of new measures for your next visit. So, what are they?
Entrance to the Park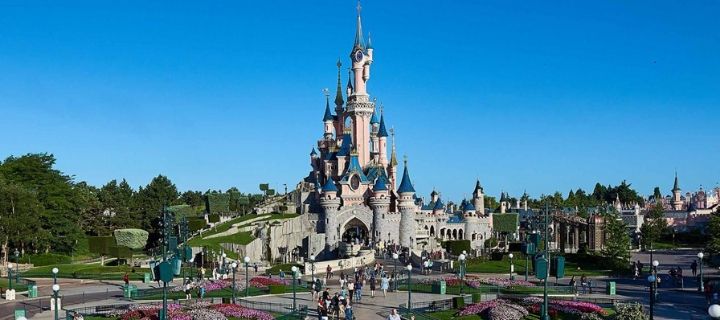 If you're staying off-site (e.g. at the Explorer's Hotel or Campanile Val de France) and have yet to buy your tickets, a limited number will be available each day for the park. Ensure you book yours online in advance to avoid any disappointment at the park.
The EU Digital COVID Certificate (digital or paper format) must be presented to visit the Parks. The EU DCC is not required for children under 12, but since the 30th of September, it is required for young people aged 12 to 17, and for the staff of public venues.
For more information and the latest updates, please visit the French government website.
Re-Opening of Hotels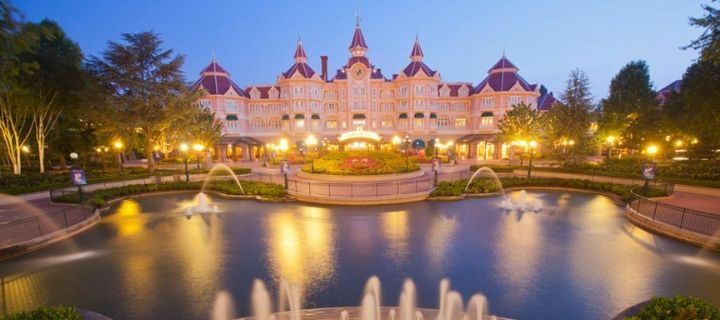 As Disneyland Paris planned a phased reopening, not all hotels opened at once. The Newport Bay Club Hotel, along with the Cheyenne hotel and the Disney Village opened back in July. The Santa Fe Hotel will reopen on the 23rd of October. The Sequoia Lodge will remain closed until the 1st of December.
All onsite Disney hotels will still offer Magic Extra Time so you have an extra hour to enjoy the park before it opens to the public. 
At the hotels, only one family (or room) can use the lifts at a time. Enhanced cleaning measures have been introduced for the rooms and high traffic areas. Plexiglass sneeze guards, floor markings and hand sanitising stations have been set up in the hotels.
Attractions & Shows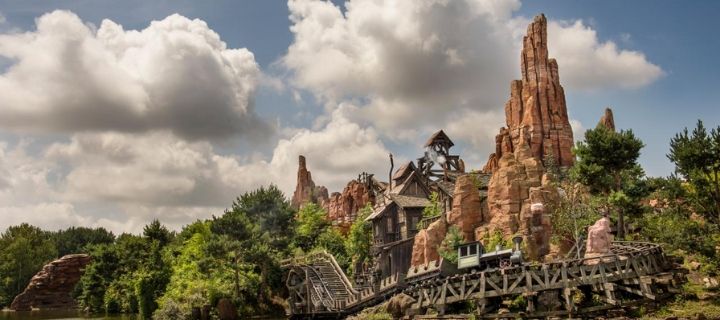 Each attraction, including queueing and boarding, have been adapted to ensure physical distancing between groups, couples and families. You'll no longer be able to use the Single Rider or FASTPASS services for any attraction in Disneyland Paris. The FASTPASS has been replaced by the Disney Premier Access.
In order to adhere to social distancing, some shows such as Disney Stars on Parade, Buffalo Bill's Wild West Show and Disney Illuminations Nighttime Spectacular won't be returning for the moment. The Lion King: Rhythms of the Pride Lands will return to Disneyland's theatres with reconfigured seating so you can enjoy the songs, sounds and stories of the pride lands.
Character Encounters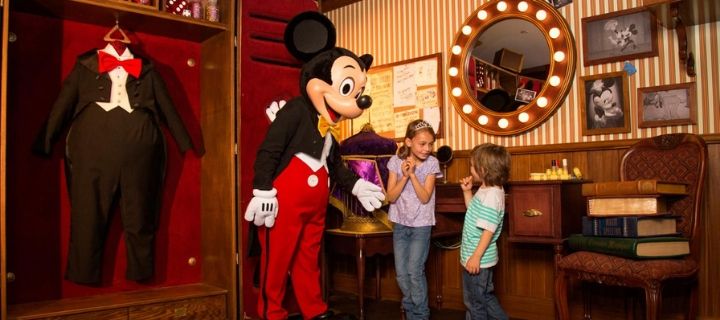 If you (or your children) have dreamed of getting a hug from Elsa, Goofy, Aladdin or any one of the Disney, Pixar or Star Wars characters, you're out of luck for now. Also, breakfasts with your favourite Disney stars, including character meals at Auberge de Cendrillion, Inventions, and Cafe Mickey will be unavailable for the moment.
While you can get a selfie with characters, close interactions like hugs are temporarily suspended. Traditional Character meets and greets and makeover experiences are also temporarily suspended, so you'll have to keep an eye for Characters roaming the parks. Or, find one of the new designated Selfie Spots!
The Restaurants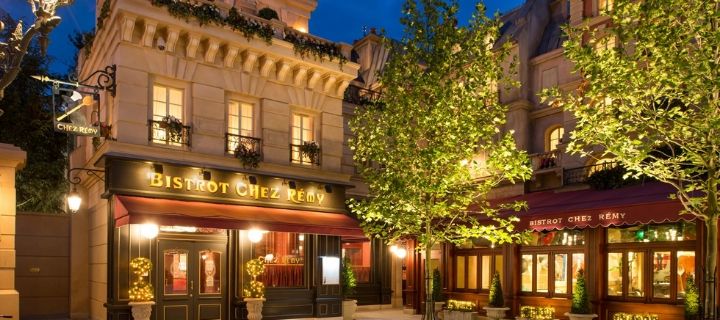 In the restaurants, seating capacity are reduced to allow for social distancing. It's recommended to book your restaurants in advance of your visit. Buffet restaurants now offer all-you-can-eat table service. If you fancy eating al fresco, many restaurants are offering a takeaway service so you can enjoy your meal at some of the park's outdoor areas.
Face Masks & Hygiene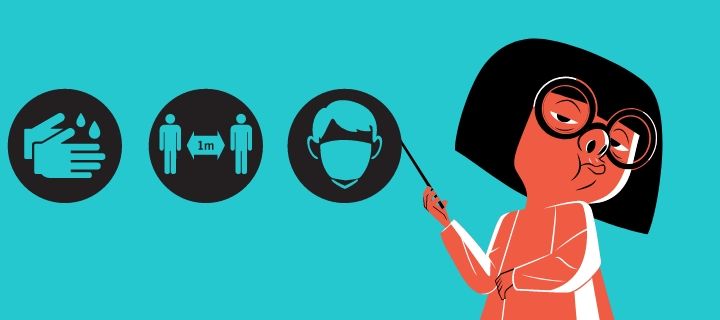 During your stay and time in Disneyland Paris, all guests over the age of 6 will be required to wear a face mask at all times, with the exception of while eating. All Cast Members and all third-party operators will also be required to wear face masks or coverings.
There will also be over 2,000 sanitising and handwashing stations throughout the park. You'll find them at the entrance and exit of each attraction, boutique, restaurant and theatre. There will be increased cleaning and disinfection procedures in high-traffic areas such as handrails, tables, handles and restrooms.
The list of health and safety measures are available on the Disneyland Paris website, as well as the Theme Parks rules
For more information about all things travel safety, check out Our Guide to Travel Safety Measures!
---