The Best LGBT+ Friendly Travel Destinations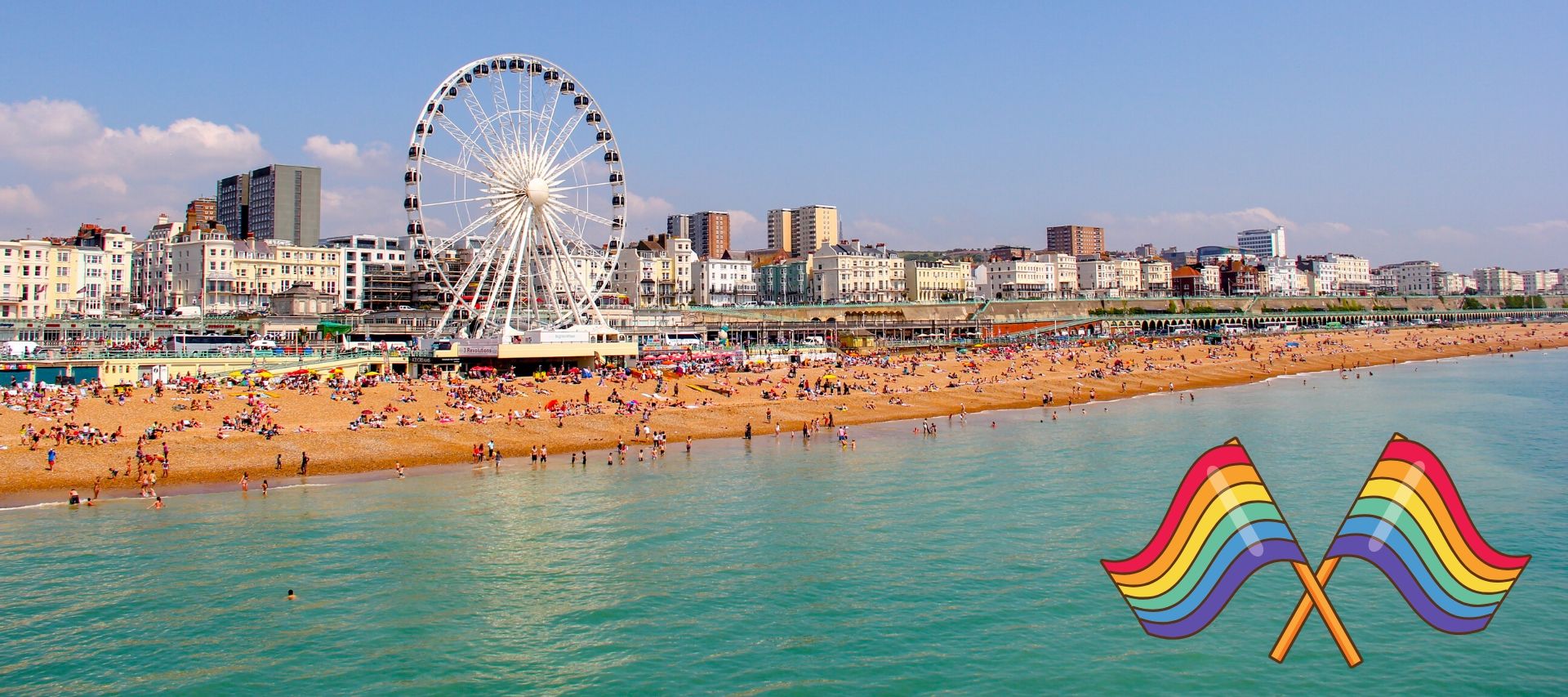 To commemorate the Stonewall Riots which took place in New York City in June of 1969, the month of June is now celebrated as Pride Month. Parades, festivals, and parties spread across the world this month in honour of the ongoing struggle for equal rights for LGBT+ people. Check out our list of the safest, most LGBT+ friendly destinations for your next holiday!
Malta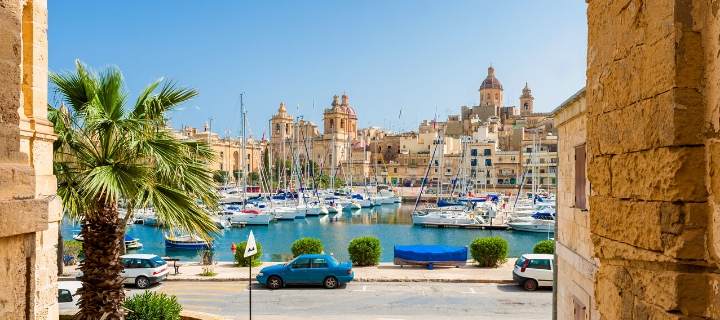 In 2016, Malta ranked #1 of all European Countries in legal safety and equality for LGBT+ people in the ILGA-Europe Rainbow Europe Index. Now, the Maltese islands are very popular destinations for LGBT+ holidaymakers. Valletta, the capital city of Malta, is home to lots of fun nightclubs, bars, and beaches geared towards the LGBT+ community.
There are numerous special events that take place in the city specifically for LGBT+ people every few weeks, like dances at the club Lollipop and various Pride celebrations. Malta Pride occurs every year with a colourful parade and concert in Valletta, making June an excellent time to visit this stunning island.
Thailand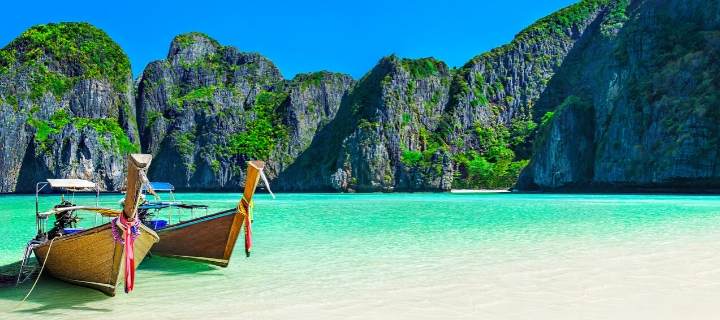 Thailand is one of the most progressive countries in Asia when it comes to LGBT+ visibility and safety. In 2015, Thailand passed the Gender Equality Act, which makes discrimination on the basis of gender identity or sexual orientation illegal. Nevertheless, there are some areas in the country that are safer than others.
The most LGBT+ friendly places in Thailand include Bangkok, Pattaya, Phuket, Krabi, and Koh Samui. Bangkok is the bustling capital city, while the other destinations are beach paradises. Pattaya is known for its gay beaches, while the island of Phuket is known for its vibrant LGBT+ district, Patong. For a more relaxed holiday surrounded by nature, Krabi or Koh Samui are both great places popular with the LGBT+ community.
Brighton, England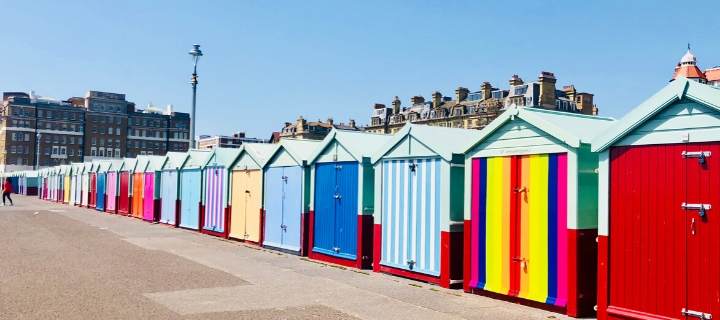 Often nicknamed the "LGBTQ Capital of the UK," Brighton is a diverse, beautiful seaside town worth exploring. The area has a rich LGBT+ history which contributes to its especially safe status today. It's estimated that 11-15% of adults living in Brighton are LGBT+ individuals, and Brighton Pride in early August is the largest Pride festival in the UK. Many famous gay bars like The Bulldog, The Camelford Arms and The Marlborough have been established and serving the LGBT+ community for decades.
Brighton Pier, the Royal Pavilion, and the British Airways Viewing Tower are some of the town's top attractions. In addition, the breathtaking Seven Sisters white cliffs are a short bus ride away. Tolerance, equality, and inclusivity are at the centre of what makes Brighton such a special place.
Berlin, Germany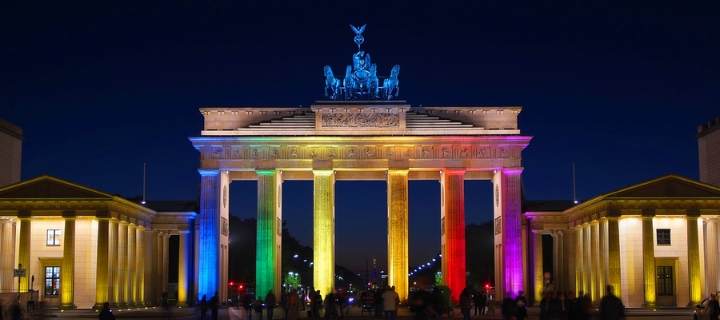 The LGBT+ community has a long history within the city of Berlin, becoming more visible throughout the 20th century. In the 1920s, Berlin was often called the Gay Capital of Europe. After a long struggle for equal rights and recognition, Berlin is now one of the safest and most open cities in the world. Berlin's Pride is known as Christopher Street Day, named after the street where the Stonewall Riots took place. CSD is on the 25th of July and has been an annual event since 1979. The city comes alive with celebrations, parties, and a gala.
But, pride doesn't begin and end in July. There are plenty of important LGBT+ sites in Berlin to explore any time of the year. For example, Nollendorfplatz, Schöneberg, or the "rainbow neighbourhood," has been the centre of the LGBT+ community in Berlin for a hundred years. The Schwules Museum in Tiergarten is Berlin's "Gay Museum" which tells the city's unique and diverse LGBT+ history.
New York City, USA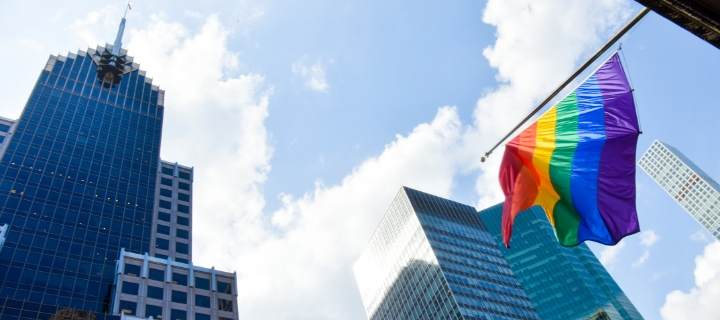 Of course, LGBT+ destinations must include the birthplace of modern Pride itself, New York City. The LGBT+ scene is indeed thriving in NYC, where gay marriage has been legal since 2011 and the Empire State Building is lit up in rainbow colours every June. The neighbourhoods of Greenwich Village, Chelsea, and Hell's Kitchen are some of the city's most famous LGBT+ cultural hubs.
There are many ways to enjoy LGBT+ culture in NYC, from catching a world-renowned Broadway show to dancing the night away in one of the city's many queer nightclubs. For a lesser-known activity, check out The Leslie-Lohman Museum of Gay and Lesbian Art, the world's only museum entirely dedicated to gay and lesbian artists.
Sitges, Spain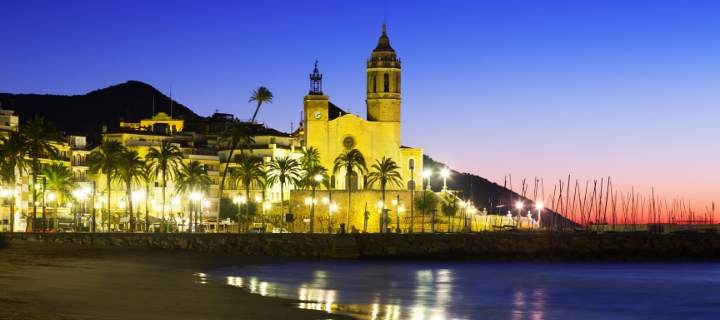 Located just 35km south of Barcelona on the Costa Brava, the city of Sitges is one of Europe's most popular destinations with LGBT+ holidaymakers. It is home to stretches of lovely sandy beaches, though some are clothing-optional and may not be suitable for families. Nevertheless, its ongoing calendar of events ensures there's bound to be something for everyone.
The beach town is full of LGBT+ nightclubs, bars, hotels, and beaches. Throughout the summer months, from Sitges Pride well into August, the town is alive and the LGBT+ scene is at the very centre of local culture and activity in Sitges. If you're looking for a sun holiday that's especially safe and open to the LGBT+ community, Sitges is a great place to consider.
Copenhagen, Denmark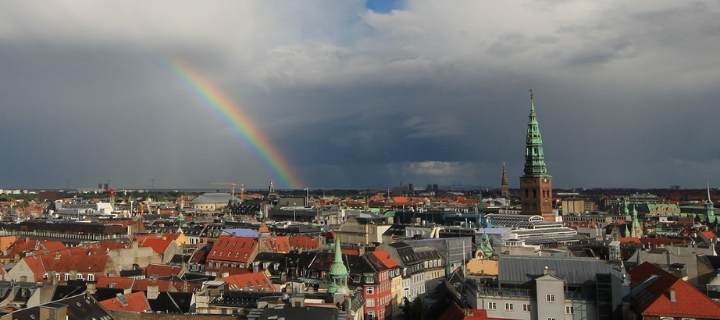 In 1989, Denmark became the first country in the world to recognize same-gender partnerships. Also, it consistently ranks one of the safest, most equal countries for LGBT+ people. Therefore, the capital city Copenhagen makes for an excellent city break for LGBT+ tourists.
There are plenty of LGBT+ specific cafes, bars, and clubs, especially in the Latin Quarter and just off Rådhuspladsen in the city centre. Centralhjørnet, for example, is the world's first openly gar bar and celebrated its 100th anniversary in 2017. Copenhagen Pride is a week-long festival which takes place every year in August. There is also an LGBT+ Film Festival, MIX Copenhagen, which occurs every October in the city.
Mykonos, Greece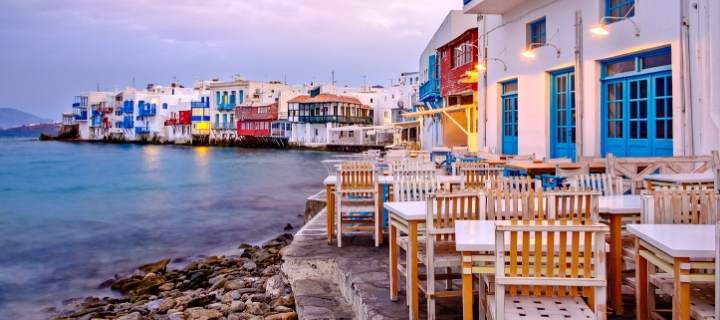 Last but not least, Mykonos in Greece offers another traditional sun holiday experience in a totally safe, LGBT+ friendly destination. Many consider Mykonos to be one of if not the most popular LGBT+ destination in Europe. Mykonos definitely has an active, lively LGBT+ party scene. In fact, the Elysium Hotel is an exclusively gay boutique hotel that is perfect for LGBT+ tourists looking to part-take in the festivities.
However, there are also plenty of more laid back things to do in Mykonos. Explore its tranquil beaches, photograph its iconic windmills, and visit the serene region of Skiathos for something a bit different.
This Pride Month, consider booking a trip to one of these incredible, LGBT+ inclusive destinations!
---