Malta, an archipelago of three islands in the Mediterranean, lies between North Africa and Sicily.
Malta is home to beautiful, Blue Flag Beaches, three distinct islands to explore, and tons of rich history and culture. Also, Malta is a relatively affordable destination, with the average meal costing about €15 and a pint of beer a mere €2.50. So, check out all the top attractions and places to visit while on holiday in Malta!
Valletta Harbour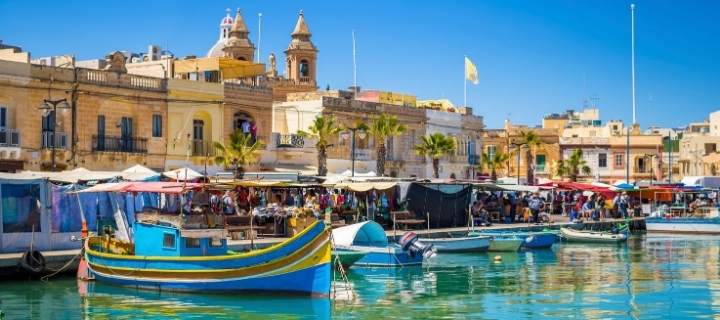 Valletta is Malta's stunning capital city, full of elegant architecture, rich history, and picturesque sea views. A great place to check out for the gorgeous, lively atmosphere is Valletta Harbour.
Between the crystal clear waters, colourful sailboats, and restaurants and cafes all along the waterfront, Valletta Harbour is not to be missed while in Malta. Also, there are several upbeat nightclubs in the area to check out in the evenings. A leisurely stroll along the promenade is a great way to explore Valletta. Search holidays in Valletta.
St John's Co-Cathedral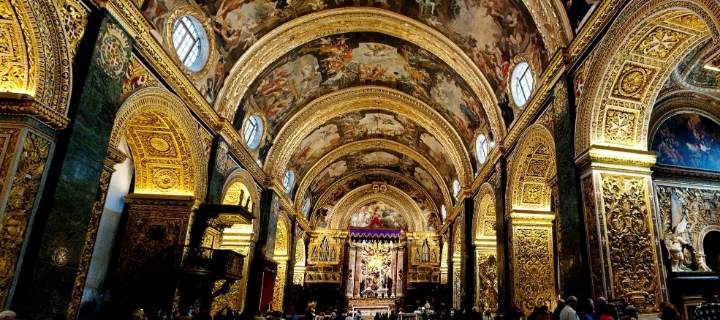 This remarkable cathedral was designed in the baroque style and dates back to 1572. The Roman Catholic cathedral is dedicated to St. John the Baptist and includes an especially ornate interior. There is an expansive marble tombstone floor with over 400 monuments honouring the Knights of the Order of Malta.
The church includes nine elegant chapels and even houses a famous Caravaggio painting. St. John's Co-Cathedral is widely considered one of the finest examples of Baroque architecture in all of Europe and certainly warrants a visit!
Comino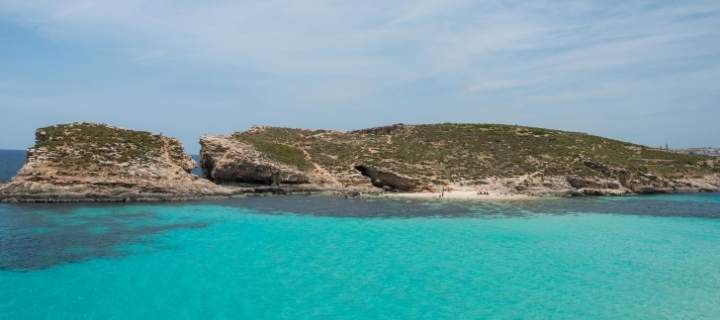 The country of Malta actually consists of three main islands, Malta, Gozo, and Comino. Comino is the smallest of the three islands and boasts serene natural beauty as well as lovely sandy beaches. In fact, only three people permanently reside in Comino, and the island is only 3km long and entirely car-free.
Nevertheless, it is an essential site to visit while in Malta. There are regular boat tours of the island departing from Valletta and you can spend the day exploring all Comino has to offer. The island is especially known for cave and reef diving!
Blue Lagoon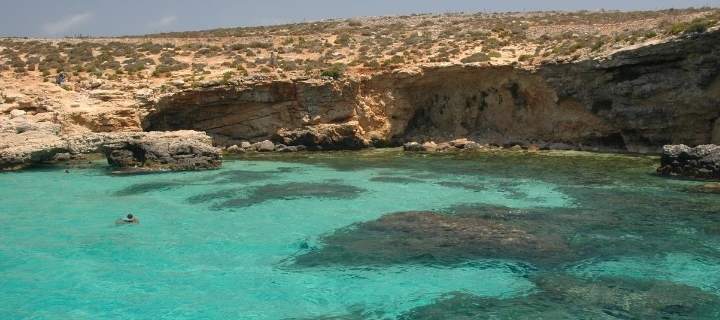 While you're on a day trip to Comino, you can't miss the one-of-a-kind Blue Lagoon. These sparkling turquoise waters and rugged, natural beach draw tourists from all over the world. It's a great place to swim, relax, snorkel, and take in the paradisiacal views.
When visiting the Blue Lagoon, it's important to plan in advance since it is a very popular spot, especially throughout the summer months. If you can arrive earlier in the day, you're bound to miss the crowds and be able to enjoy more of this little slice of heaven!
Gozo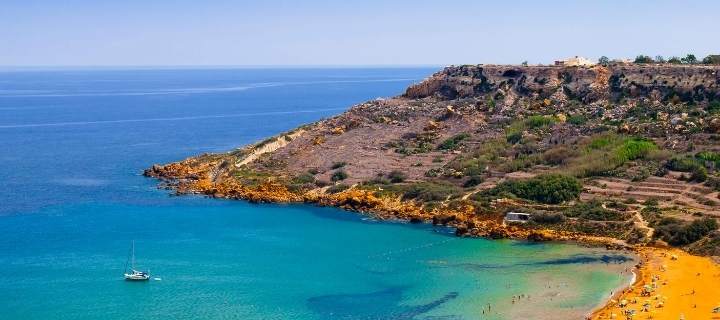 The third island in the Malta archipelago, Gozo makes for another perfect day trip from the island of Malta. In fact, it only takes 20 minutes by ferry to reach Gozo from Malta. Gozo is home to a beautiful rugged coastline and a wealth of history and culture.
Check out the inspiring Cittadella in Victoria, the ancient capital city of Gozo. The area is thought to have been inhabited since the Bronze Age and is now home to many relics and preserved buildings from various periods of history. For a nature-based activity, swim in the Natural Pool near Dwejra Bay formed in the rocky formation of Gozo's coastline. Search for holidays in Gozo.
Upper Barrakka Gardens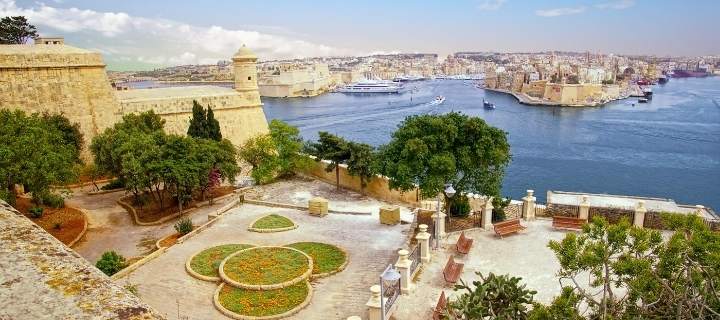 These public gardens are located in Valletta and offer panoramic views of the Grand Harbour. The upper part of the gardens are built upon a high tier of St. Peter & Paul Bastion, which dates back to the 16th century.
The gardens are open all day and are free to enter, so spending a few hours here exploring and taking in the views is a fun and affordable way to enjoy Malta. The gardens feature extraordinary terraced arches which were built in 1661 by an Italian knight!
Mdina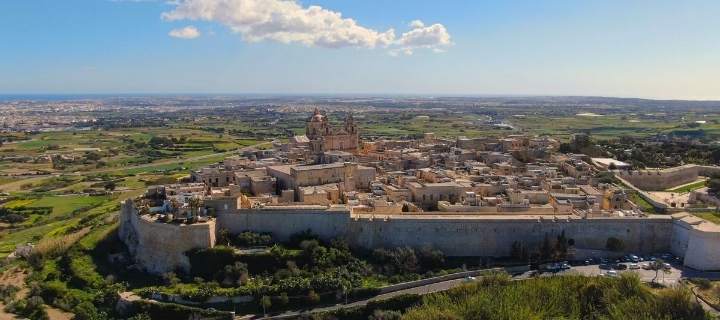 Mdina is a preserved historic city in the north of Malta within impressive fortified medieval walls. It is one of the main tourist attractions in Malta and a must-see on your visit. Though the city only has a population of about 300 people now, its influence and significance cannot be understated.
From ancient times to the medieval period, Mdina served as Malta's capital city. It is home to important cultural and historical sites like St. Paul's Cathedral, St. Paul's Catacombs, the National Museum of Natural History, Palazzo Falson, and many more. You can easily spend days wandering this magical city and uncovering its many wonders.
Għar Dalam Cave & Museum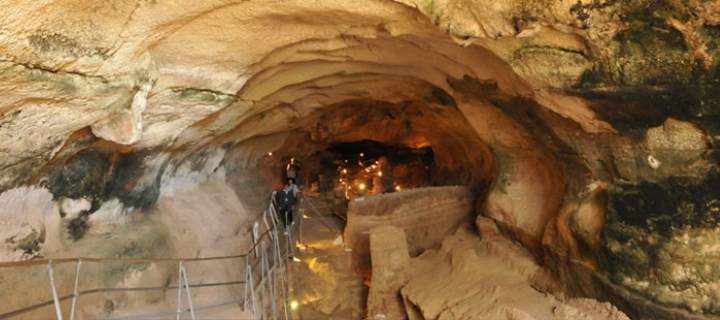 The oldest prehistoric site in Malta, Għar Dalam Cave is an intriguing natural attraction. The cave consists of a massive underground tunnel full of fossils from all sorts of extinct animals from hippos to dwarf elephants.
The cave also served as a human dwelling for thousands of years, and ancient artefacts including cookware have been discovered. The Għar Dalam Cave & Museum is one of the lesser-known attractions in Malta, so it makes for a great off-the-beaten-track place to visit.
Mellieha Bay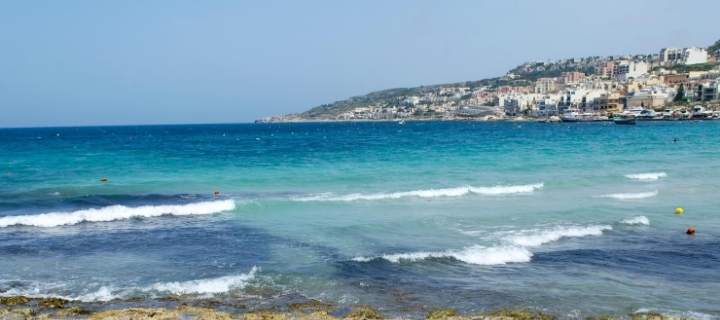 Widely considered the most popular beach in Malta, Mellieha Bay promises clean, clear waters, lovely golden sand, and spectacular views. The beach is located in the north of the Isle of Malta and stretches for about 800m.
Also, Mellieha Bay is one of eleven beaches to gain the Blue Flag status for water quality, safety, environmental impact, and other measures. Though Mellieha Bay gets its name from the nearby village of Mellieha, you may hear it called Għadira Bay more often.
Malta's Restaurants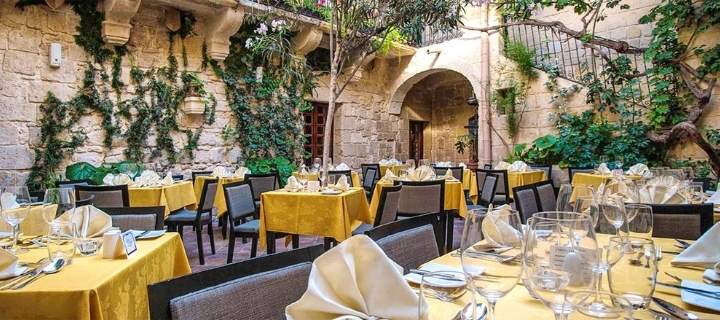 Malta is no stranger to fine restaurants, cafes, and bars. These three relatively small islands offer an impressive range of cuisine and delicious traditional dishes to try. For tasty Mediterranean food, try the Mdina Restaurant, which includes gorgeous views of the Mdina Fortress.
In Valletta, the most populous area of Malta, there are many incredible restaurants to check out. Guzé Bistro boasts a serene ambience and great traditional Mediterranean food, while Malata offers sweeping sea views and a French-Maltese fusion cuisine. In Gozo, be sure to try Ta' Frenc, a restaurant housed in a renovated 14th century farmhouse offering a unique take on customary Maltese cuisine.
Now, you can plan your fabulous Maltese holiday with ease! Ready to take the plunge and plan your much-needed island getaway?