What is a Vaccination Passport & How Would it Work?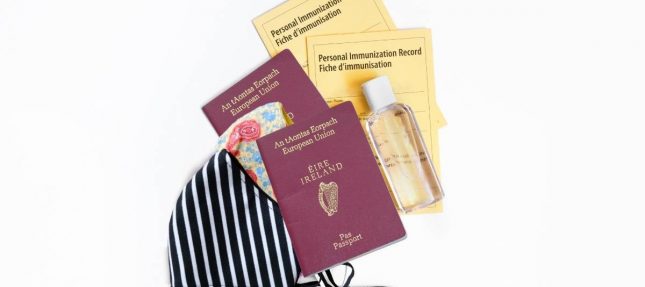 At the start of the pandemic, Immunity Passports were being flagged as a way to restart life. The thought process at the time being that if you got and recovered from COVID-19 that you would then be immune and free to work, travel and return to normal life. This idea never got off the ground as there has been no solid evidence of immunity. Now as COVID-19 vaccines are being administered around the world, the idea of a vaccination passport is being considered in many countries. 
How will the vaccination passport work?
Vaccination passports and proof of vaccination are already common with certain diseases like Yellow Fever. Certain countries like Brazil require travellers to be vaccinated before arrival, thus needing proof of having received the vaccine. In this case, you receive an International Certificate of Vaccination or 'yellow card'.
It's unclear at the moment what a vaccine passport would look like. As we live in such a digital world, the vaccine passport will most likely be an easily-scanned QR code on an app or a card that will show your vaccination information. This can then be used for boarding flights, going to concerts or music festivals, going to conferences or any large scale gathering of people.
In November, Qantas Airline announced that international passengers on long haul flights would require proof of vaccination against COVID-19 to board any of their flights. If other long haul (and short-haul) airlines follow in their footsteps, an easily accessed, global vaccine passport may become a new part of our travels.
Have any Vaccine Passports been created?
There are a number of countries across the EU already working vaccine passports for COVID-19. At a country level, Poland, Spain, Belgium, Iceland, Estonia, Greece and Denmark are all exploring vaccine passports for their citizens.
Denmark plans on rolling out their digital COVID-19 vaccine passports in the first few months of this year. Greece is pushing the idea of a vaccine passport at an EU level. The Greek Prime Minister, Kyriakos Mitsotakis, presented the benefits of a pan-European vaccine passport to the European Commission last week. He argued that it would help boost domestic tourism and cross-border travel.
Does W.H.O. recommend them?
The World Health Organisation (W.H.O.) currently advises against a vaccination passport. Though this could change as the worldwide COVID-19 vaccine rollout continues and more research is done on the effectiveness of the vaccines.
Charles Michel, the President of the European Council, also shared his apprehension over a rush to develop vaccine passports. He believes an EU-wide vaccine passport should only be adopted once a large proportion of the population in the EU has been vaccinated. While it might sound like a passport to freedom and pre-COVID life for some, he thinks that some countries and citizens may feel it makes vaccination mandatory.
Members of the European Commission, including its Vice President Maros Sefcovic, are also cognisant of these concerns, which are echoed in the member states, particularly those in Eastern Europe.
What if I can't get the COVID-19 vaccine?
With all vaccines and medicines, there will always be a cohort of people who are advised against taking them. In the case of the COVID-19, people more prone to allergic reactions are one such group. On the other hand, there are also some people who may choose to not be vaccinated for personal reasons. In this case, in order to travel or go to a large event, you may have to show proof of a negative COVID-19 PCR test result or, as more people are vaccinated than not, a rapid antigen test may suffice.
Would you be in favour of COVID-19 vaccine passports in order to travel again?
---