How is Ireland's COVID-19 Vaccine Roll Out Progressing?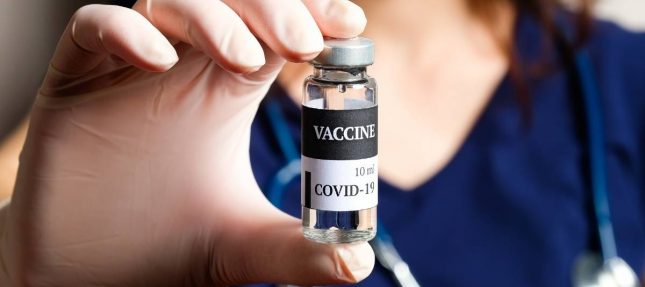 We're now in March. There's a grand stretch creeping through in the evenings and things are starting to look more positive. As we start a new month, we want to know how Ireland's vaccine rollout is progressing two months later.
Ireland's COVID-19 Vaccine Roll Out
As of Monday, March 1st, the following COVID-19 vaccine doses have been administered:
446,474 total vaccine doses
303,550 first vaccine doses
142,924 second vaccine doses
The majority of vaccines administered so far have been the Pfizer-BioNTech, which accounts for 367,304 vaccine doses. This is followed by AstraZeneca, of whom 69,802 doses have been administered. Moderna Therapeutics vaccine only accounts for 9,368 doses.
In the last week of February, the government aimed to administer 100,000 vaccine doses but fell short due to a delay from AstraZeneca. The total number of vaccines administered was closer to 81,000. While the government largely blame the missed target on the supply issues with AstraZeneca, there has also been a significant dip in vaccines administered at the weekend.
According to an Irish Independent analysis, an average of 4,285 doses of the vaccine were administered on Saturday, Sundays and Mondays in February. In comparison, an average of 11,683 doses was administered on Tuesdays, Wednesdays, Thursdays and Fridays. This is a difference of 7,348 – a significant daily difference when all of the over 85s group still hasn't received their first jab. This is largely due to the number of staff and GPs available to work at weekends. 
The government aims to accelerate the rollout with 100,000 doses being administered every week in March and increasing to 200,000-300,000 each week in April. This, of course, is dependent on the timely deliveries of vaccines from Pfizer, Moderna and AstraZeneca.
Earlier in February, Paul Reid, CEO of the HSE stated during an interview with Newstalk that, from May, Ireland could see one million vaccinations being carried out per month. The Tánaiste, Leo Varadkar, expects that more than 80% of people will be offered their first dose of the COVID-19 vaccine by the end of June
The Johnson & Johnson Vaccine
On the 11th of March, the European Medicines Agency is set to approve the Janssen (Johnson & Johnson's European subsidiary) vaccine. This is exciting news as this vaccine is the only single-shot COVID-19 vaccine that has sought FDA and EMA approval to date.
Even though it's a single dose, Johnson & Johnson's trials of over 40,000 people found it to be 85% effective at protecting against severe COVID-19. When approved, this vaccine should speed up vaccine rollouts. Under the EU agreements, Ireland will receive roughly 2.2 million doses of this vaccine.
America's Vaccine Roll Out
America has been the country worst affected by the COVID-19 pandemic. With over 29 million cases and nearly 530,000 deaths, it has been consistently slow to take action against the virus. This week, President Biden has announced that the USA will have enough COVID-19 vaccines for the entire adult population by the end of May.
This is largely thanks to a major deal for pharma giant Merck to produce the vaccine developed by Johnson & Johnson. This is a deal that President Biden has hailed as "the type of collaboration between companies we saw in World War II." He has also called on each state to administer at least one dose of a vaccine to teachers by the end of March to facilitate re-opening more schools. Roughly 8% of the population has been fully vaccinated so far.
COVID-19 Vaccine Roll Out in Europe
Across Europe, countries are racing to vaccinate their populations. Most countries began their vaccination programmes around the 27th of December once the EMA gave approval for the Pfizer-BioNTech vaccine, with the UK getting a headstart 3 weeks earlier.
As of the 1st of March, the UK has administered almost 21 million vaccine doses, equating to roughly 32,000 per 100,000 people. On average, EU countries have administered between 8,000-10,000 vaccine doses per 100,000. Denmark, a country with a similar population to Ireland, has administered 614,322 vaccine doses, or 10,764 per 100k. You can see how countries across Europe and the world are progressing with their rollout below…
---