When will cruise holidays return?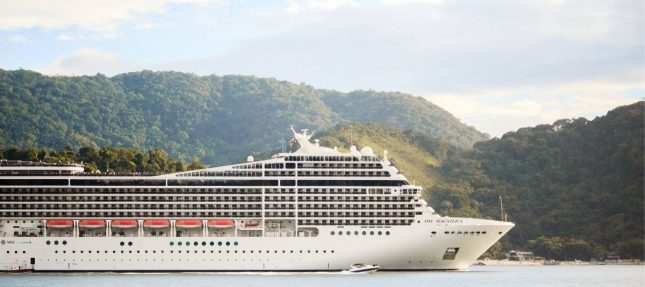 2020 was meant to be the year of cruise holidays. It was going to be a landmark year for people choosing sea over land. But, for the most part, cruise ships have been docked for the past year. Given the rollout of the COVID-19 vaccine across Europe, will cruise holidays be returning in 2021?
When are cruises returning?
Royal Caribbean Group Chairman and CEO, Richard Fain, is hopeful for a strong cruise season in Europe this year. Royal Caribbean recently announced a new Greece-Cyprus cruise that will mark their return to Europe. Departing from Limassol, this cruise will take in the Greek islands of Rhodes, Crete, Mykonos and Santorini. In addition to sailing around the eastern Mediterranean, Royal Caribbean's Anthem of the Seas will have a number of UK coastal itineraries this summer. At the moment, and most likely a standard practice for the foreseeable, cruises will only be available to adults who are fully vaccinated against COVID-19 and those under the age of 18 with negative test results.
Celebrity Cruises hope that their ship, Celebrity Apex, will be sailing from Greece as of June 19. They will also be launching cruises from the UK with Celebrity Silhouette sailing from Southampton from June 3rd. The one condition for cruising is that all passengers must be aged 18+ and fully vaccinated against COVID-19.
Norwegian Cruise Line won't be resuming their cruise holidays until July after recently extended their suspension through to the 30th of June. But, they have announced a 7-night Greek Isle cruise aboard Norwegian Jade starting at the end of July.
MSC have been slowly testing the waters for reintroducing cruise holidays. When cases slowed down in the summer, they were one of the first cruise lines to launch a cruise and put the new range of health and safety protocols to the test. MSC Grandiosa has been successfully sailing the Mediterranean seas since August, with the exception of a short Christmas break, and most recently has sailed to Naples, Valletta and Genoa for an Easter cruise.
Princess Cruises are also planning their return to the sea with Regal Princess, as featured on Francis Brennan's All Hands on Deck, and their newest ship, Sky Princess. Both ships will be sailing the UK coastline this summer.
According to an independent US consulting firm, Bermello Ajamii & Partners, cruise ships have accounted for just 23 cases of COVID-19 since it began its relaunch last summer. This is roughly a passenger infection rate of 0.006%.
River Cruises in Europe
River cruises can often be overlooked for the bigger sea-faring ships but could offer a valuable new experience for holidaymakers starved of exploring new towns and cities. Smaller-scale travel could be an enticing reason to choose a river cruising holiday as the ship is more intimate and accommodates fewer passengers. This month, River Cruise Europe members are meeting to see how river cruises will be restarted as they estimate mid-May for its revival.
With both sea and river cruises, a wealth of health and safety protocols have been put in place since last March from enhanced cleaning to social distancing measures. Now, the main questions around the return of the industry are focused on what role vaccines will play and what impact they will have on existing measures.
---