How to safely enjoy your next holiday in Greece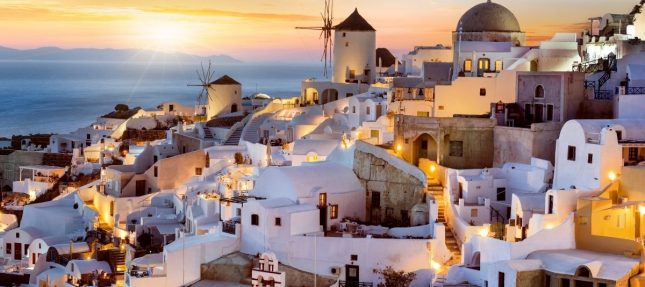 For most of the pandemic, Greece only had a relatively small curve to flatten. Now, a year and a bit later, they're ready to welcome tourists back. Greece has long been one of the most vocal EU countries in campaigning for a safe and sensible return to international travel. Earlier in the year, they even tested a travel corridor with Israel and Cyprus. Read below to see how Greece is doing and when it's reopening its borders…
How is Greece's vaccination rollout progressing?
The vaccine rollout in Greece is progressing well. Currently, 6.36 million doses of a COVID-19 vaccine have been administered with 2.44 million people now fully vaccinated, or 22.7% of the population. On many of the islands with populations of less than 10,000 people, over 80% of the residents are already fully vaccinated. Most islanders are in line to get the single-shot Janssen vaccine in hopes of saving the summer tourist season.
As Greece relies so heavily on tourism, they have been eager to do everything possible to open up to tourists again, including getting as many people vaccinated as possible. In terms of vaccinating the different age groups, Greece is ahead of Ireland as those aged 20 to 29 will begin receiving their COVID-19 vaccines throughout June.
When is Greece reopening to tourists?
Greece is open and ready for tourists! On Tuesday, they launched their EU Digital COVID Certificate, almost a month ahead of the main EU launch. All tourists are now welcome in Greece once they meet the criteria for the EU Cert, which are:
You are fully vaccinated against COVID-19
Have provided a negative PCR test result from within the previous 72hrs
Have fully recovered from COVID-19 in the past 2-9 months
There will be targeted rapid antigen checks at all entry points to Greece to catch any potential case of COVID-19 or any new variant. Prior to departure, you must complete a Passenger Locator Form. This includes details of where you have been and where you intend on staying during your visit to Greece. Each form includes a unique QR code which must be scanned upon arrival at the Greek border.
All those working in tourism and hospitality are obliged to do a rapid antigen test twice a week until they receive their COVID-19 vaccine.
How can I safely enjoy my holidays in Greece?
To safely enjoy your holidays in Greece, remember to continue to wear a mask, wash/sanitise your hands and keep at a safe distance from others. In Greece, most things have opened again. You can dine outside at cafes, restaurants and bars, and even enjoy some live music as you unwind. You can visit historical and cultural sites. You can browse the shops and pick up some unique treasures. The only restriction that has stayed in place is the nationwide curfew, which has been pushed back to 1.30am.
The EU Digital COVID Certificate will be in place for Irish residents from the 19th of July. You will be able to travel to Greece with ease and enjoy the famous Greek hospitality and soak up some summer sun!
---