The highly anticipated MSC World Europa has made its debut into the cruising world, bringing with her a new revolutionary cruise experience that has sustainability and the environment at its heart. The first in her class, MSC World Europa measures 47 meters wide, 22 decks high and features 2,626 cabins on board, as well as plenty of dining, entertainment, and relaxation amenities. In this blog post, we're taking you through the top 10 reasons to be excited about the brand new MSC World Europa.
1. Sustainable Cruising
MSC World Europa symbolises a new era of cruising. The ship is one of the most environmentally advanced ships in the world and she is the first of the MSC Cruises fleet built to be powered by LNG – liquefied natural gas. Being powered by LNG means that MSC World Europa will hugely reduce emissions and with the latest water recycling technology on board also, will reduce underwater noise in respect of marine wildlife. MSC World Europa's ground-breaking, sustainable design showcases MSC Cruises long-term environmental commitment.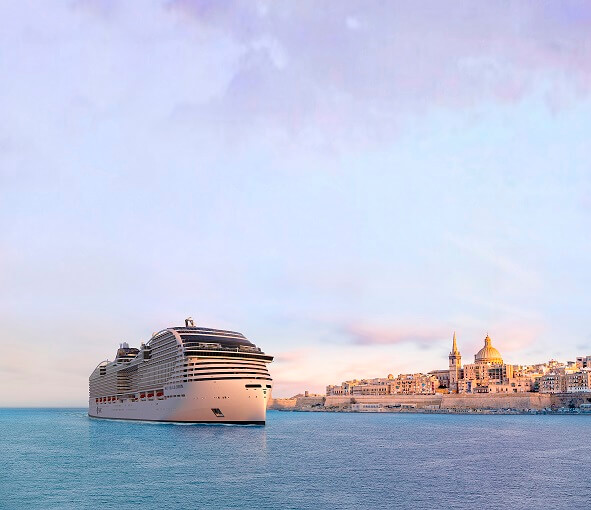 2. New Indoor / Outdoor Promenade Spaces
The heart of MSC World Europa is the outdoor World Promenade. A beautiful space measuring an impressive 104 meters, the World Promenade opens out onto the aft of the ship offering you incredible sea and port views every day of your cruise. For fans of alfresco dining, this space will tick every box on your cruise holiday. It will also be home to fantastic entertainment both day and night. World Promenade also connects to the World Galleria, the indoor promenade, which is covered by a breath-taking LED, kinetic dome ceiling! In the World Promenade, you will also find a variety of bars, restaurants and boutique stores to enjoy throughout your cruise.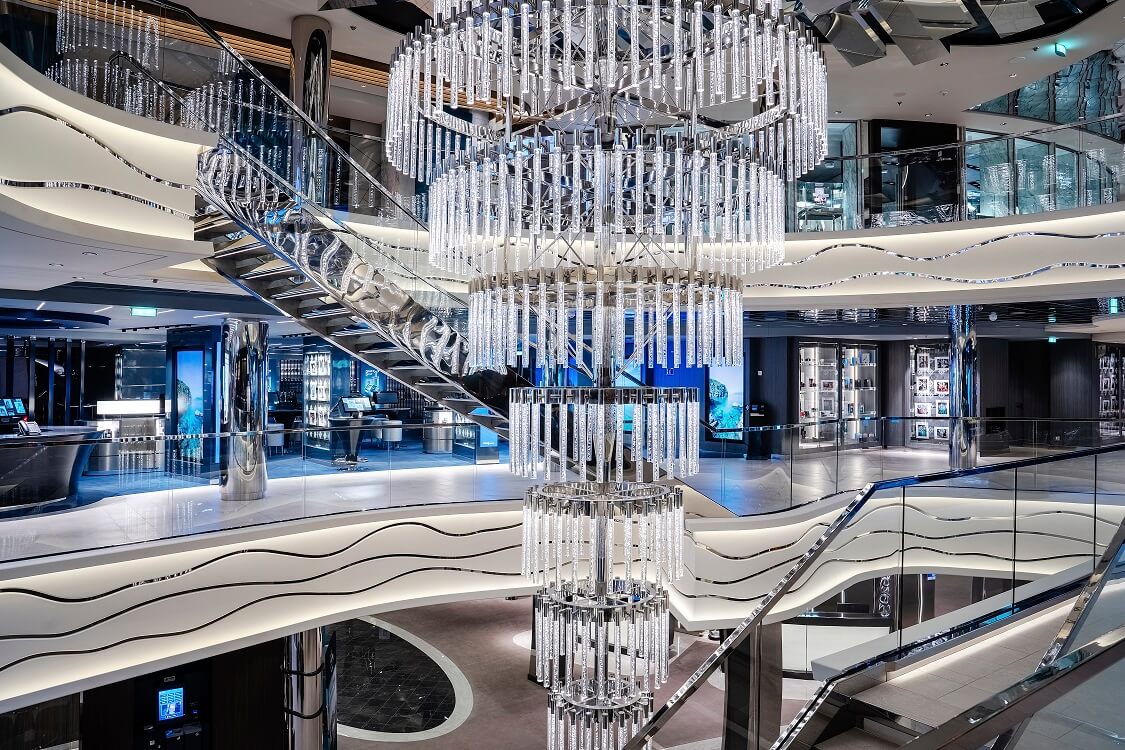 3. The Venom Drop @ The Spiral
One of the standout features on board MSC World Europa is The Venom Drop @ The Spiral! This sleek, stainless steel dry slide is the centrepiece of the World Promenade and not only is it a work of art in terms of design, but it will also be the longest dry slide at sea, dropping an impressive 11 decks. The Venom Drop is not for the faint of heart, however, it will most definitely be the quickest and most fun way to get from the top of the ship down to the World Promenade!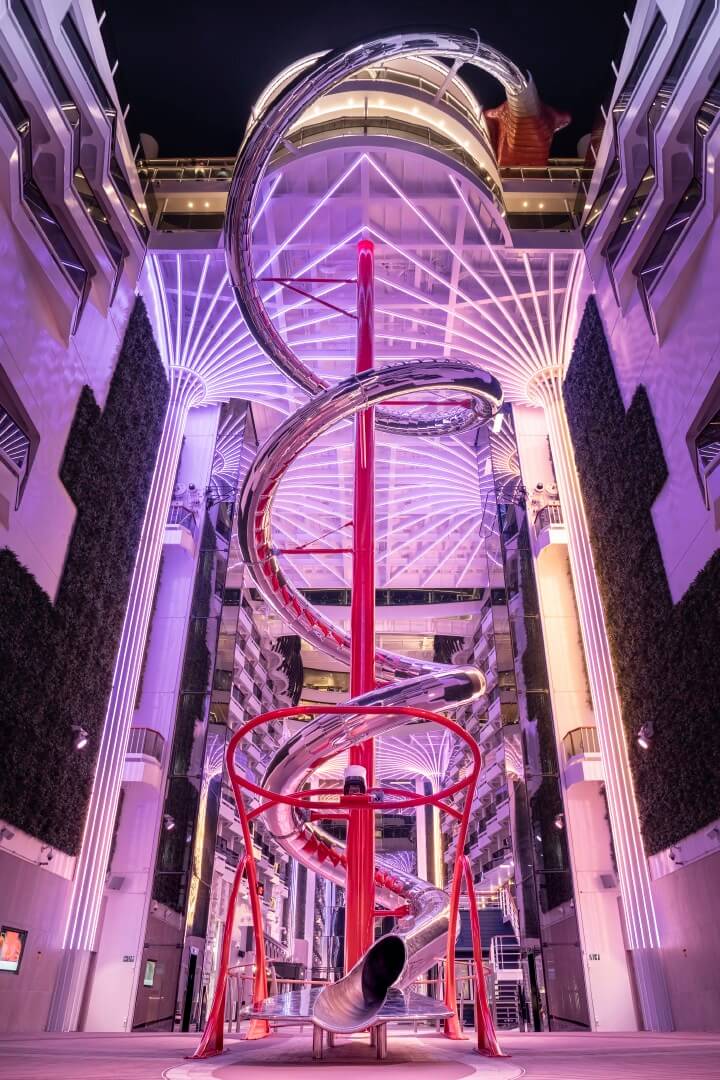 4. New Concept Dining and Entertainment
A gastronomical journey awaits you on board MSC World Europa. With a choice of 13 restaurants, including 6 speciality restaurants, and 20 bars including 7 brand new bar concepts, you will be spoilt for choice. Each venue on MSC World Europa will feature its own distinct style and ambiance. Two notable new additions include Chef's Garden Kitchen and La Pescaderia.
Chef's Garden Kitchen is a cruise dining experience like no other. In Chef's Garden Kitchen all the micro herbs, salads and garnishes that are used in the dishes, are grown and harvested on board the ship itself.
La Pescaderia will blow seafood lovers away with its sophisticated meals that come in a casual, family dining setting. On the bar front, MSC World Europa will be home to its own onboard microbrewery, a new cocktail bar and a new gin bar. And of course, all of the main customer plenty favourites will be on board the ship also including Butcher's Cut, Kaito Teppanyaki and Sushi Bar and the main dining hall and buffet.
5. Even more ways to make a Splash!
MSC World Europa is home to 7 swimming pools, 13 whirlpools, a thrilling Aquapark and so much more, making it a wonderful ship, whether you want relaxation or thrills. La Plage, the main pool deck is the entertainment hub of the ship, especially during sea days.
If you prefer a quieter environment, the brand-new Zen Pool is the place to be. Located at the aft of the ship, this adult only area features two pools, a solarium, and a shaded lounge area. Located at deck 18, you can also be sure to witness spectacular views while you relax at the Zen Pool.
If thrills are what you seek, you can enjoy plenty of them in the Aquapark on deck 20. The largest Aquapark in the MSC Cruises fleet, this wonderful area features slides for all the family as well as an impressive kid's pool. If the weather isn't the best, the Botanic Garden pool with its retractable roof and tropical bar is another great spot for relaxing.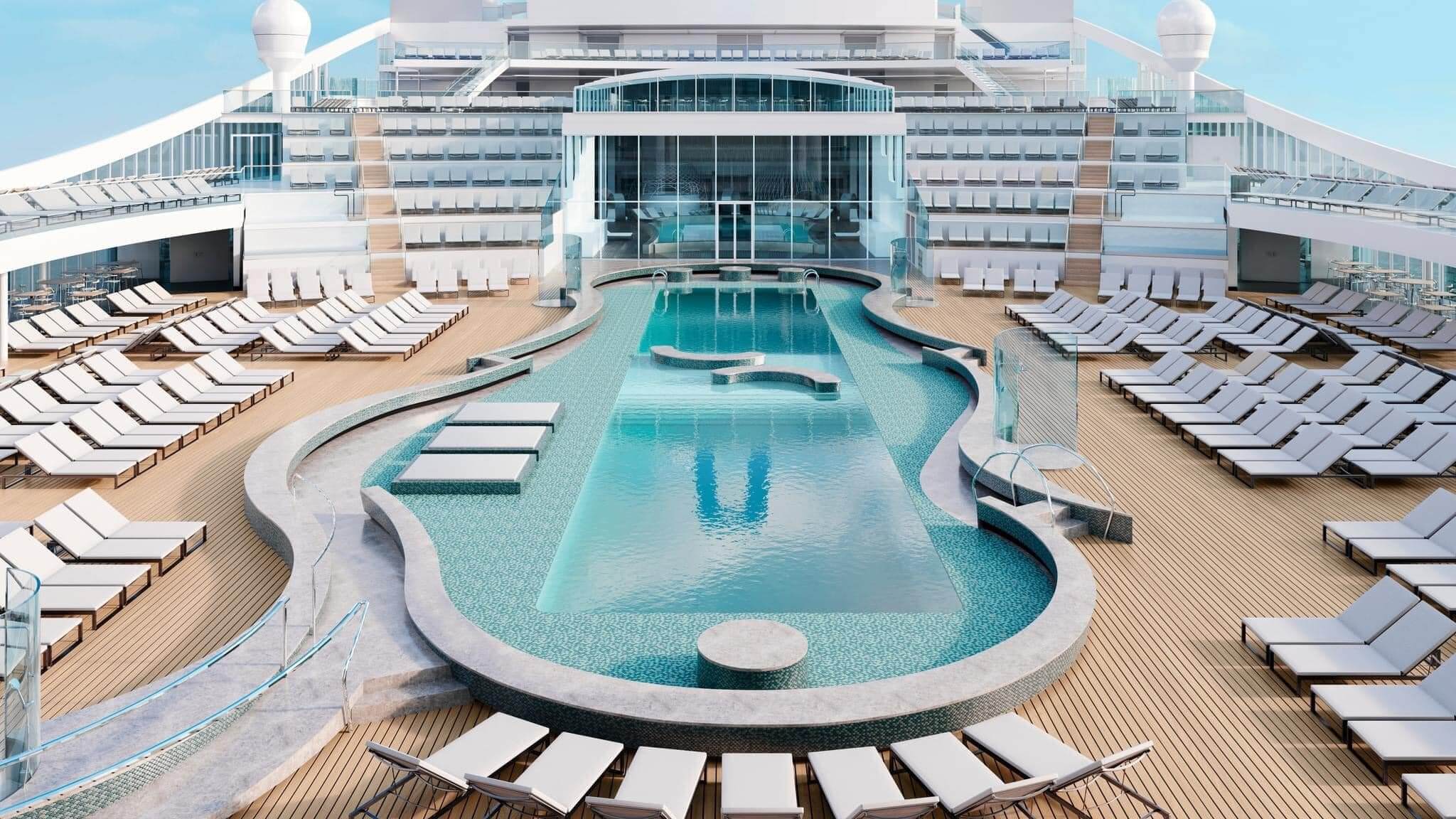 6. Entertainment for Everyone
From bumper cars to roller-discos and grand-scale theatre products to interactive family entertainment, MSC World Europa takes entertainment to the next level. Exciting additions to this ship include the Luna Park Arena, a new multifunctional entertainment venue with family fun at its heart. Here you can enjoy movies, kids' activities, game shows and themed parties.
The spectacular World Theatre will wow guests every night of their cruise with original productions and if you fancy something a little more immersive and flamboyant, head to the Panorama Lounge at the aft of the ship for some more fantastic entertainment.
7. Innovative Accommodation Choices
MSC World Europa is home to more balcony cabins than any other MSC ship. But not only that, there is even more choice for cruisers to choose accommodations that best suits their needs and budgets. The ship offers 7 new, innovative cabin types and it also features even more suites that have private whirlpool baths.
One of the new accommodation approaches for MSC Cruises is the introduction of cabins overlooking the outdoor promenade in the centre of the ship. These cabins give a new price point for holidaymakers. The ship also feature new Infinite Ocean View Cabins which are also sure to be a customer favourite with their panoramic sliding window that turns into a glass balustrade when open.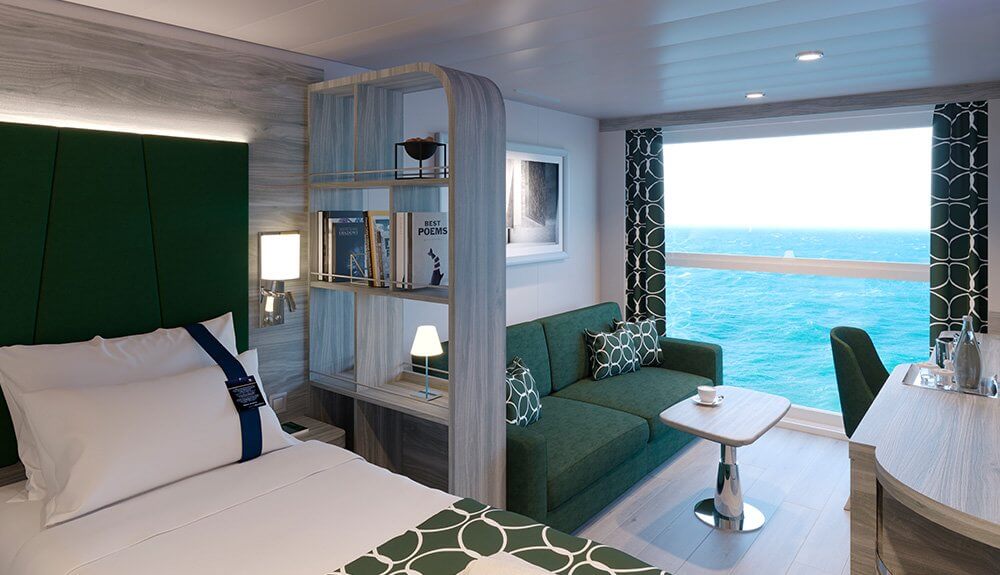 8. Breath-taking Itineraries
With a name like World Europa, you can be guaranteed incredible itineraries and ports of call. MSC World Europa will be based out of Dubai from December, where she will sail to breath-taking ports of call including Abu Dhabi, Sir Bani Yas, Qatar and lots more. After her winter season in this region, she will sail the Mediterranean for summer 2023 offering 7-night sailings that take in Barcelona, Marseille, Malta, Genoa, Naples and more.
9. Incredible Kids Club
The children's area on board MSC World Europa is the largest in the fleet but also the most technologically advanced in the fleet. Spreading over 766m2 of interior space, the kids club is home to 7 dedicated rooms that cater to every age group from 0 up to 17 years. Each day in the kid's club, your little ones will be cared for by a professional team and also have the opportunity to engage with and play with leading brands LEGO® and Chicco®.
On the ship, the fun doesn't stop here for your kiddies as they get to explore new additions to the ship under the watchful eye of the kid's club team. From shows at The Studio and Luna Park Arena, to thrills on the bumper cars and the dry slide or virtual room, your little ones won't want to leave the kids club ever!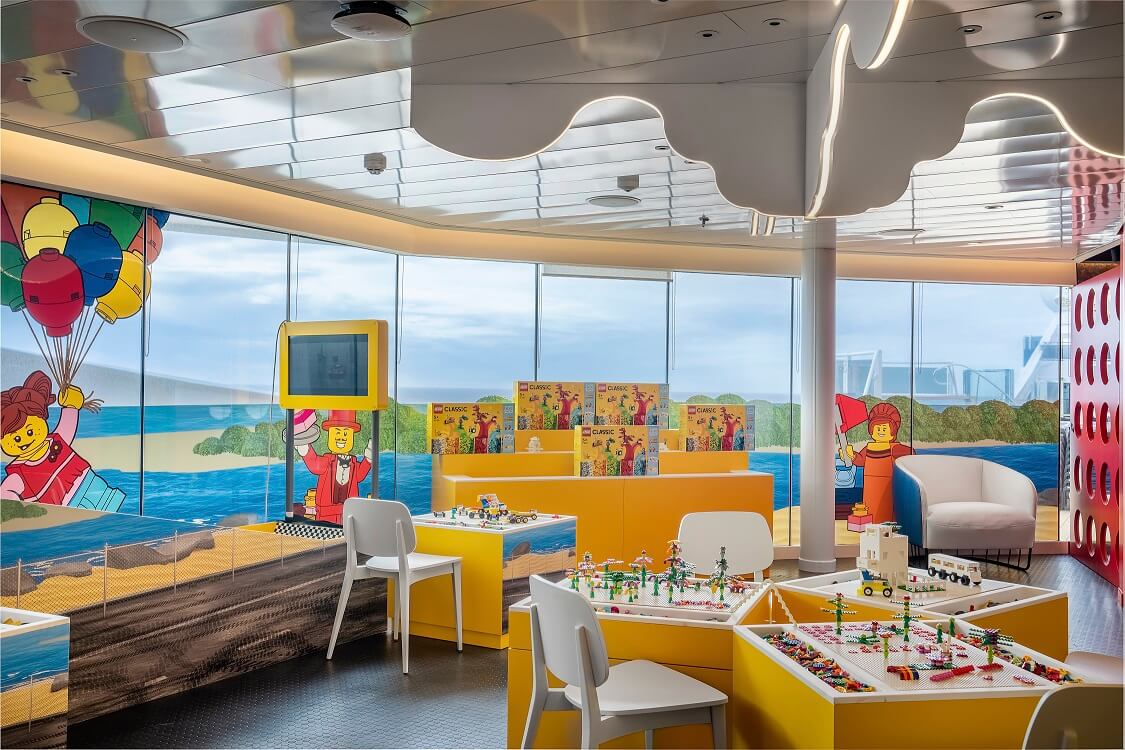 10. A Reimagined Yacht Club
MSC's Yacht Club experience is renowned for being one of the best suite class experiences in the cruise industry. A ship within a ship experience, the Yacht Club offers a more intimate cruise experience, perfect for that special occasion. On MSC World Europa, Yacht Club is the cruise lines most luxurious offering to date.
With more Yacht Club public space, newly designed stylish suites, expanded outdoor spaces and a reimaged Yacht Club sundeck which will span over two decks for the first time ever, you will be able to relax and unwind as you sail from port to port. The ship also features two brand new Owner Suites which will be accessible only by key card.
Yacht Club is also perfect for those who want to cruise on a large ship like MSC World Europa, while also having access to quieter, more intimate spaces on the ship.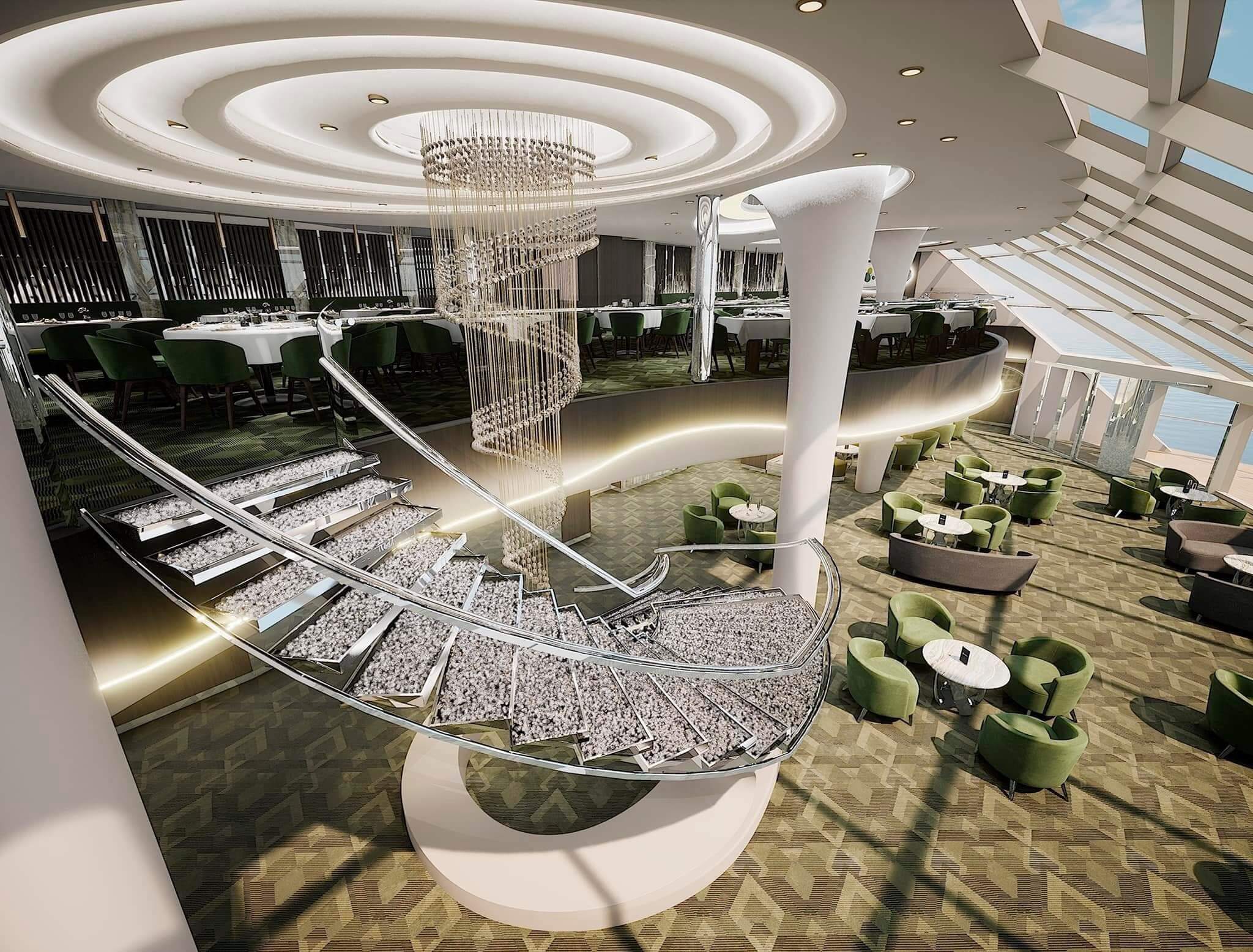 So, there you have it, 10 reasons to be excited about the brand new MSC World Europa. If you would like more information on this incredible, new ship, you can contact our experienced cruise holiday experts today on 01-6995329 or visit our dedicated cruise holidays webpage.