New York City is a bucket list destination for most and many who visit do so on a budget. What's great about the Big Apple is that so many of its top attractions are in fact free! In our latest blog post, we've listed some of the best things to see and do on a budget. If you're visiting the Big Apple this year, keep on reading as we are about to take you through 20 free things to do in New York City!
1. Central Park
The number one most popular free thing to do in New York City is explore Central Park. Measuring over 840 acres, this world-famous park is a must for everyone travelling to New York. Whether a leisurely stroll is on your list, or perhaps going for a morning run, every moment in Central Park will blow you away. While you explore, keep an eye out for some of the most popular sites from movies and TV shows such as the bow bridge, the ice-skating rink in the winter and the incredible views of its surrounding skyline. There are also lots of hidden gems to discover such as Belvedere Castle and the Alice in Wonderland statue. Another magical thing about Central Park is how different it looks in each season. From a snowy wonderland, to its colourful fall foliage, depending on when you're visiting, your experience in Central Park will be totally different every time.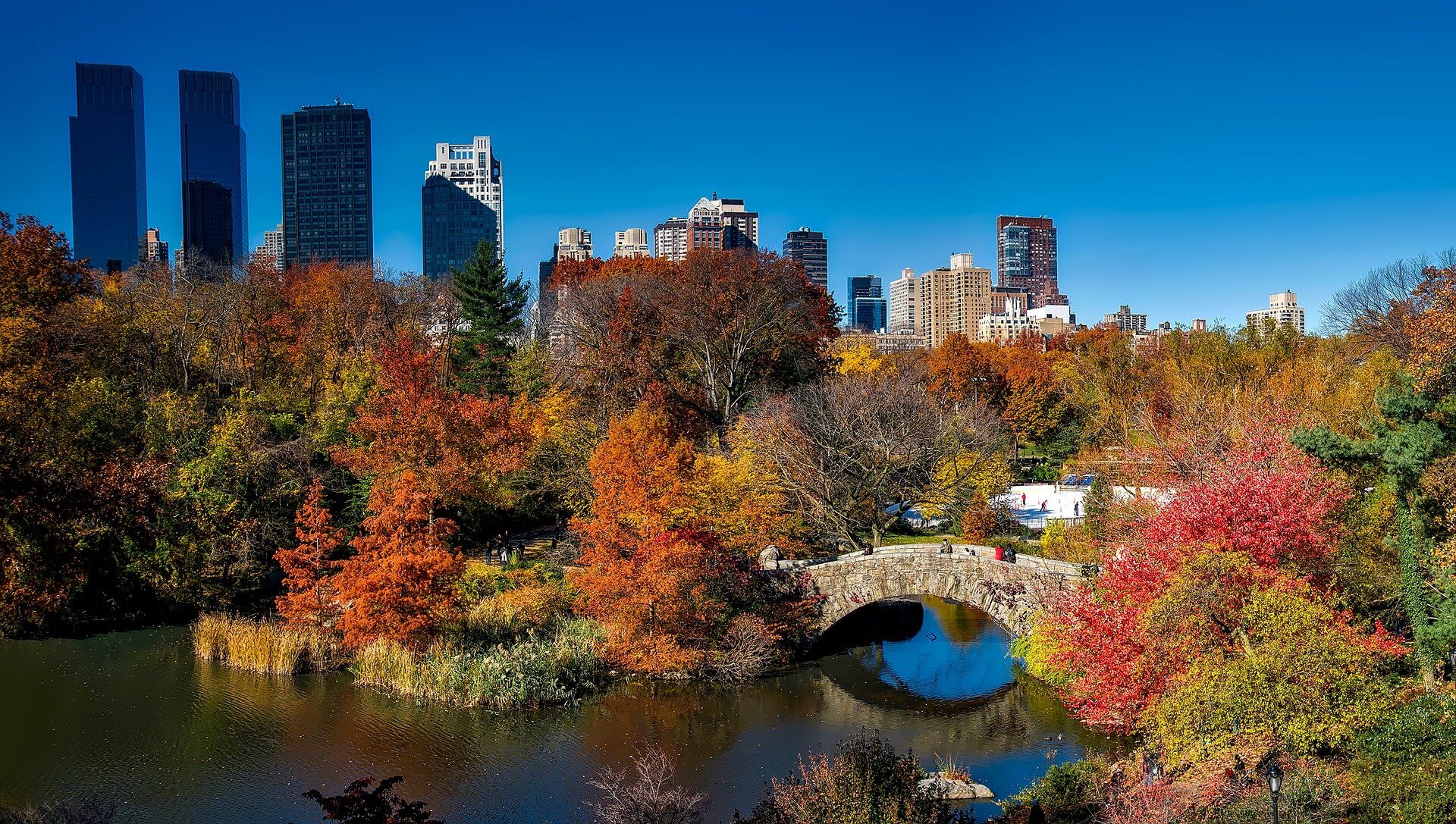 2. The High Line
The High Line is one New York's newer attractions, but it is also now one of the best free experiences you can enjoy during your trip! The High Line is a public park that has been built atop of an old train line that runs above the streets of Manhattan. Rather than demolish the track, it was decided that developing the space into a public park would bring a new lease of life to the area, and it has done just that! The High Line is a wonderful, urban park space offering fantastic views, a calming environment, and the opportunity to enjoy some gorgeous art pieces too. It takes about 30-40 minutes to walk its 2.3km length. It runs from Gansevoort Street to 34th Street on Manhattan's West Side.
3. Rockefeller Centre
While the Rockefeller Centre is home to the incredible Top of the Rock viewing platform – which is a paid attraction – the surrounding area of the building is also an attraction in itself. Its most famously visited and known at Christmas time as it is home of the incredible Rockefeller Christmas Tree, which is free to enjoy.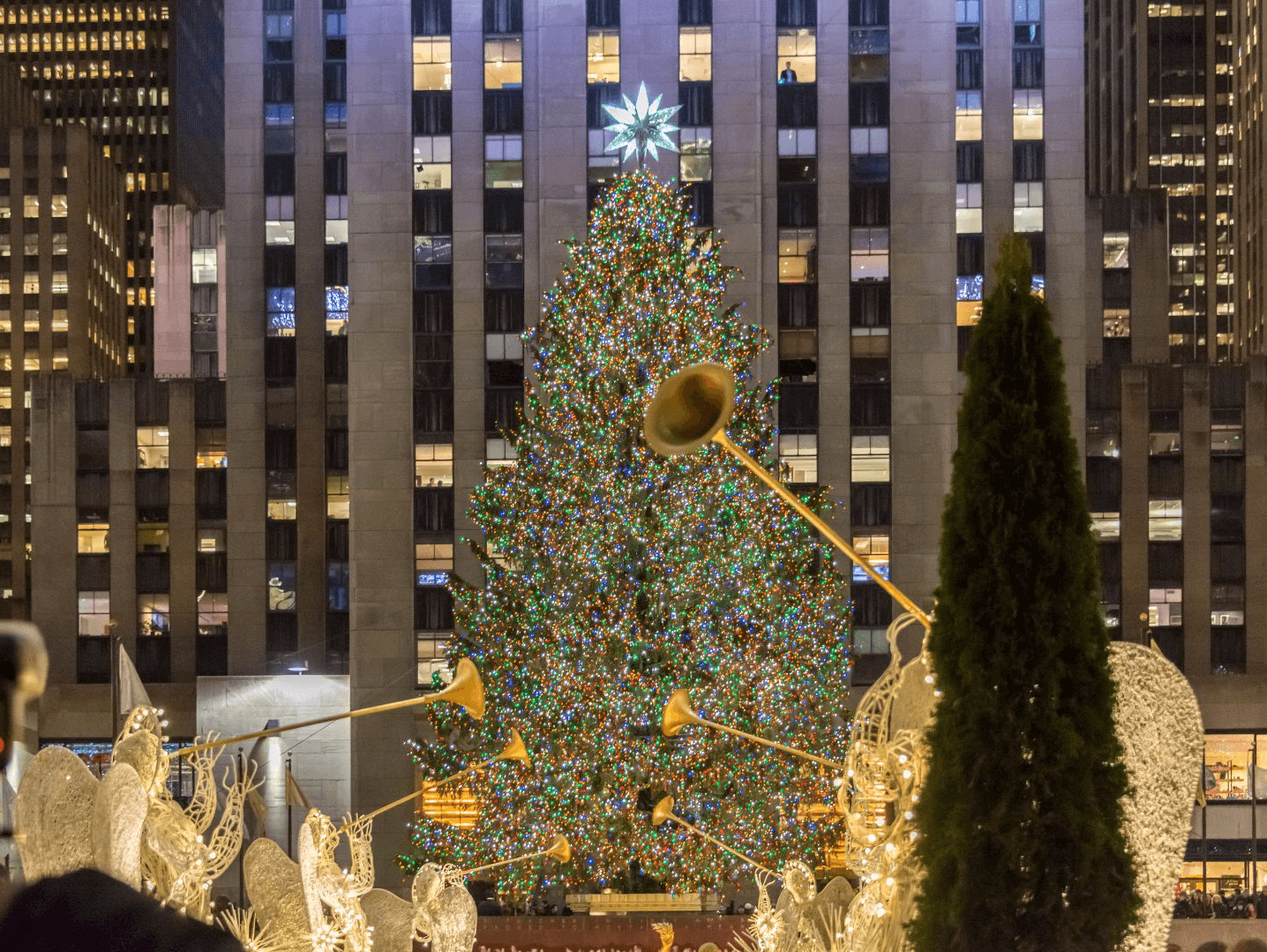 4. Shakespeare in the Park
A fantastic must do that runs in the summer months in New York is Shakespeare in the Park. This summer series takes place in the open-air Delacorte Theatre located in Central Park and you can get free tickets to performances through a lottery system. The series draws a lot of attention from celebrities and is a must for fans of theatre.
5. Grand Central Station
Grand Central Station is one of the most beautiful buildings in New York City and standing within its impressive terminal really feels surreal. Located on the Upper East Side and a short walk from 5th Avenue at 89 East and 42nd Street, Grand Central Station is truly worth a visit even if you don't plan to use the subway. It is also another one of those iconic locations from so many movies and tv shows, making it the perfect free attraction for fans of the big and small screen! Fun fact: This bustling station has 750,000 people pass through it every day!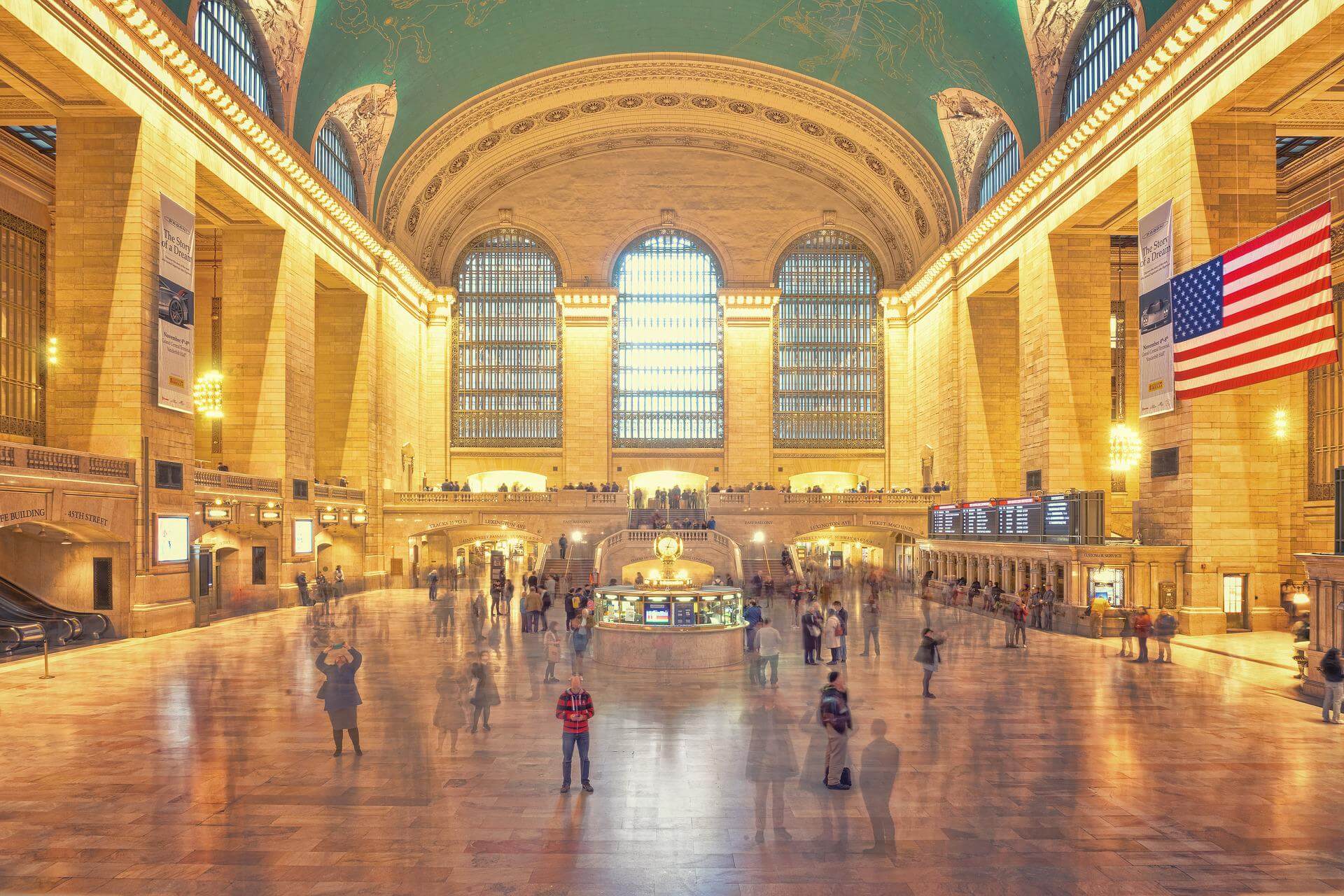 6. New York Public Library
A popular gem on Fifth Avenue is the impressive New York Public Library. Home to 55 million books, New York Public Library is renowned for its impressive historical collections and for providing free access to its endless resources. It is an impressive building both inside and outside and worth a stroll around if you happen to pass it on your trip!
7. St. Patrick's Cathedral
Nestled in the heart of 5th Avenue amongst towering skyscrapers is the stunning St. Patrick's Cathedral. Entrance into this breath-taking church is free of charge and we highly recommend it to all who visit NYC. It is a standout building that will capture your attention as you walk towards it, its contrast so different to everything around it.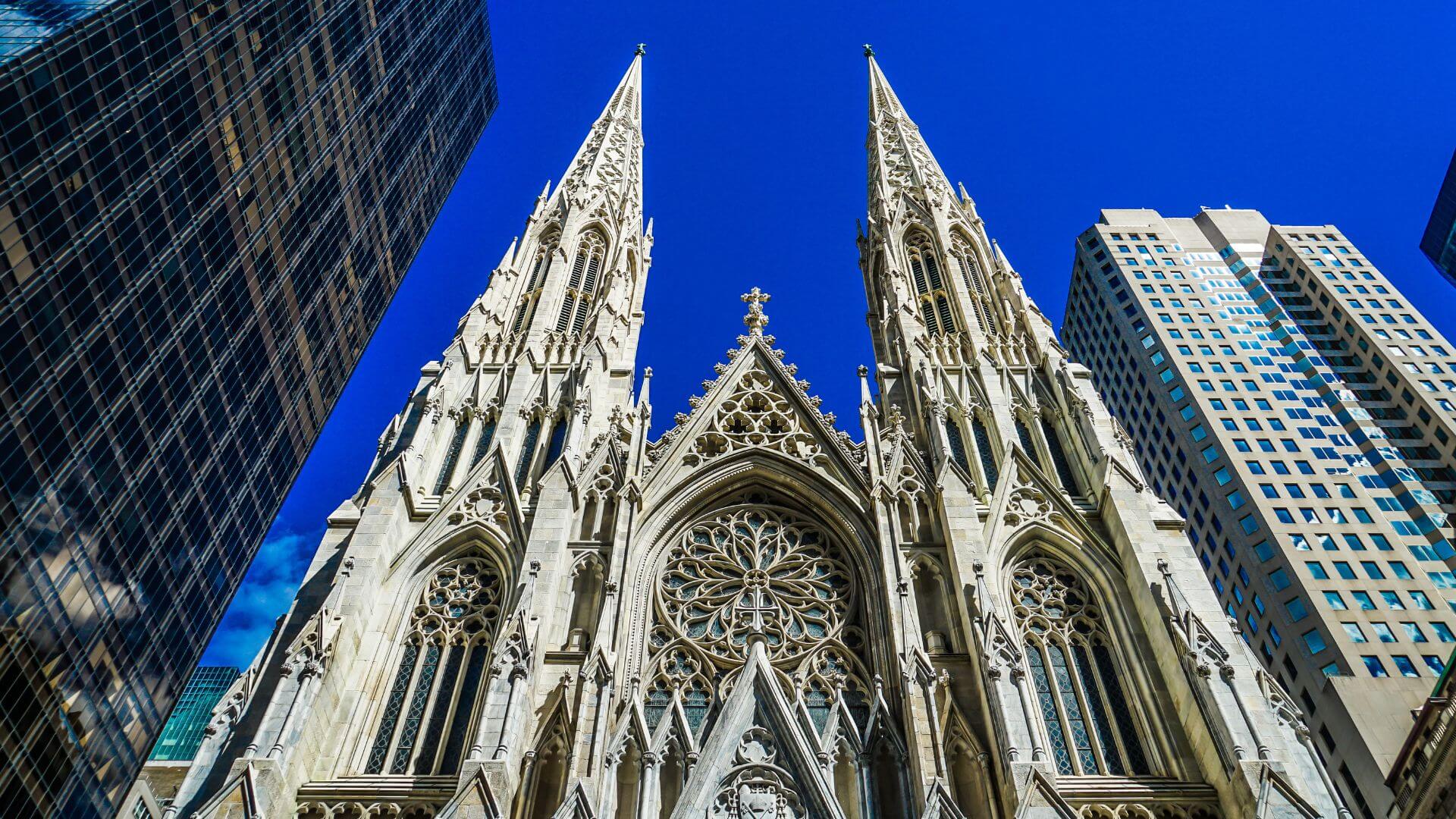 8. The Vessel
One of New York's most famous, new buildings is The Vessel. The Vessel was designed as part of the redevelopment of the Hudson Yard area of Manhattan. It is made up of 154 interconnecting flights of stairs, which do come with a fee to experience. However, the exterior is what The Vessel is most famous for and is worth visiting if you are a fan of unique architecture or photography.
9. Brooklyn Bridge
One of the best walking routes to do in New York City is to cross the Brooklyn Bridge which takes you between Manhattan and Brooklyn. This unique route gives you 360 views of the impressive bridge itself and the stunning Manhattan skyline. Dumbo, Brooklyn is a wonderful area to explore on the other side and while there, you will also get great views of the Manhattan Bridge as well.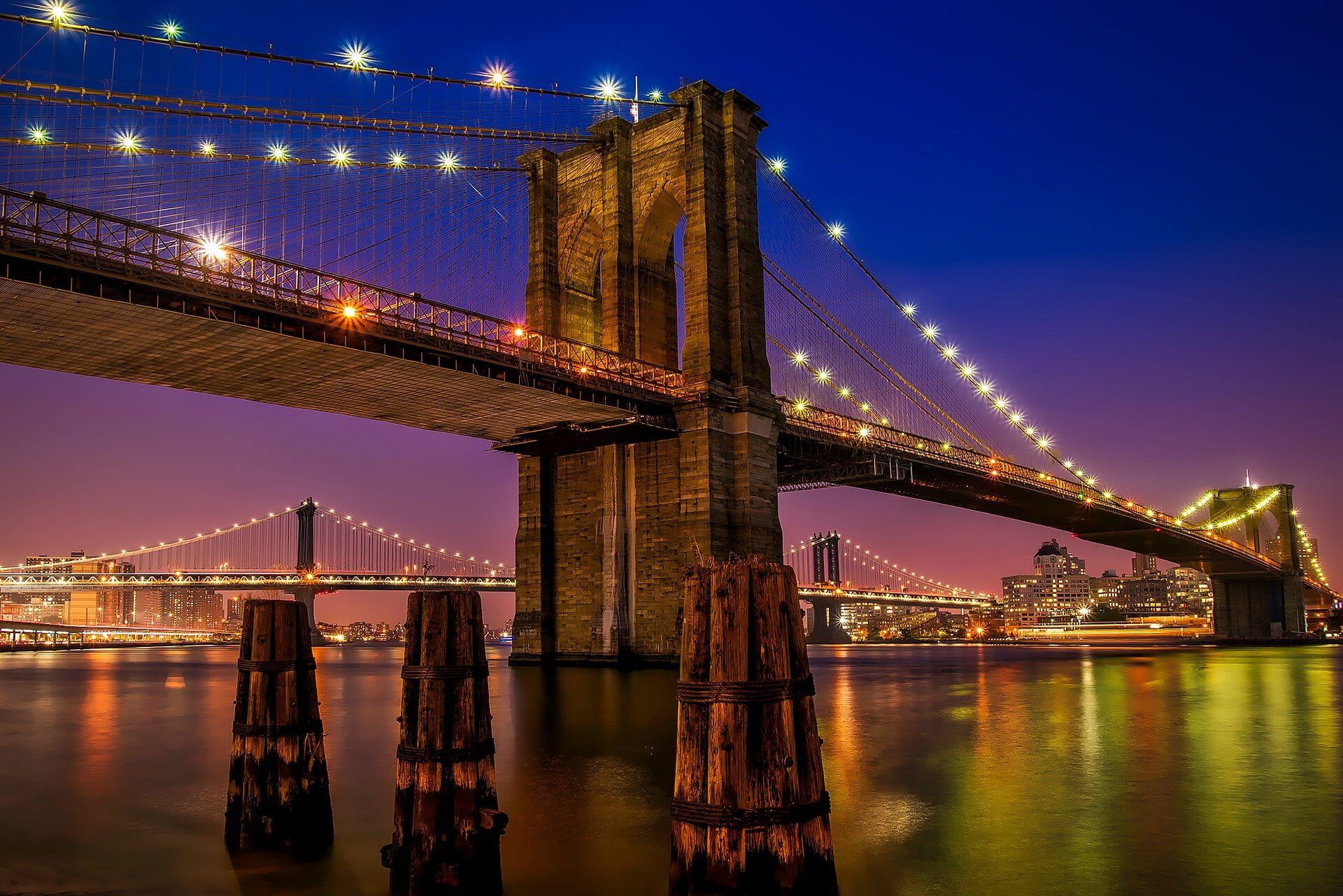 10. Some NYC Museums are free on select days
While museums in New York generally have an admission fee, on select days, you can take advantage of their incredible exhibitions free of charge. We recommend looking up the websites of the ones you hope to visit as there may be a free to visit period over the duration of your trip. Some popular museums that offer free entry on select days include the Metropolitan Museum of Art, the Bronx Museum, the American Museum of Natural History and many, many more.
11. Washington Square Park
Known for its archway and fountain, Washington Square Park is another gorgeous park in Manhattan that's great for people watching or enjoying a cup of coffee. Stretching 9.75 acres, this picturesque park is located in the heart of Greenwich Village and at the base of 5th Avenue.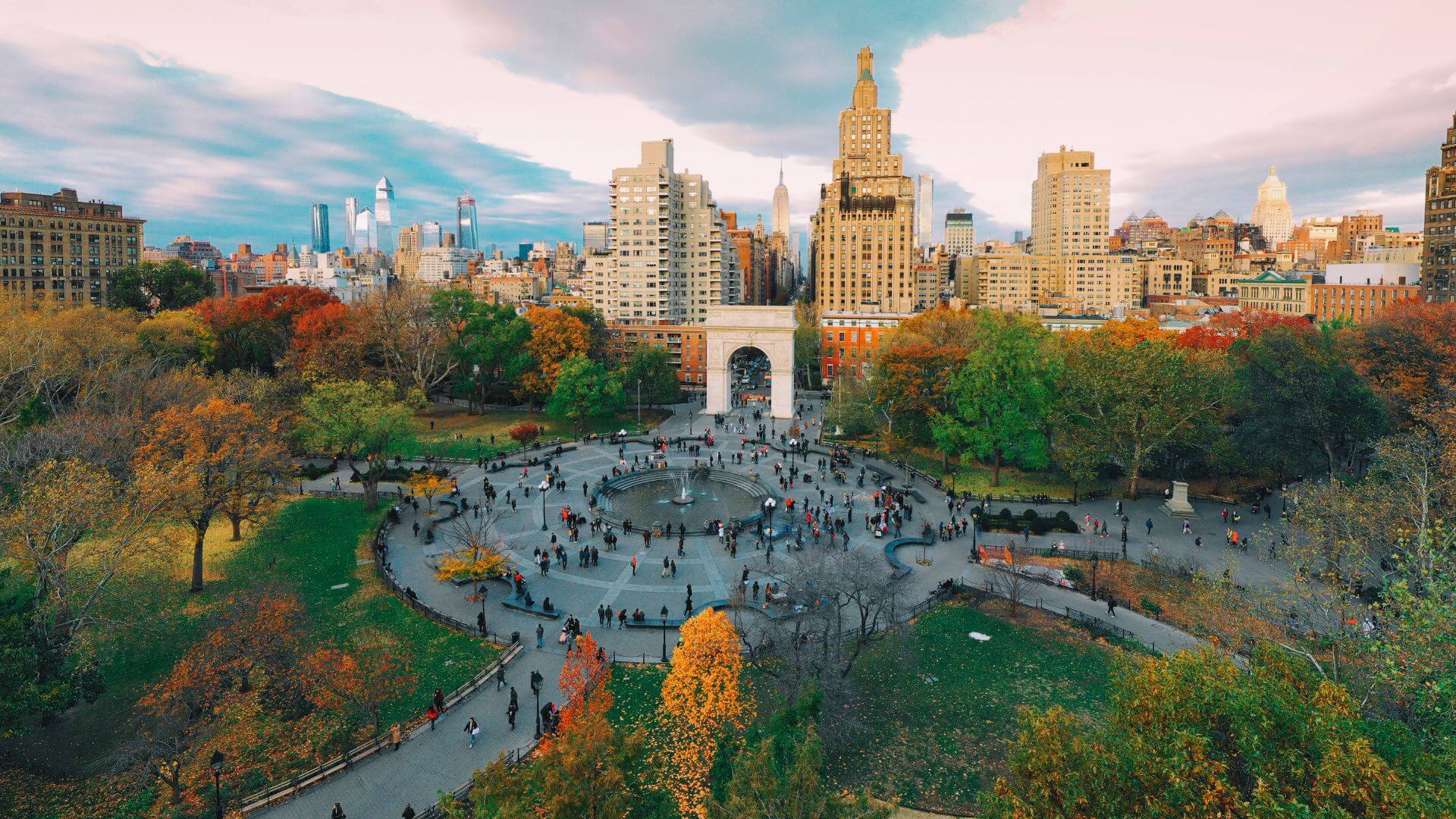 12. Bryant Park Movies
If you're visiting NYC this summer, be sure to check out the schedule for Bryant Park's free movie nights! A summertime favourite for locals and tourists, these free movie nights are a really fun way to relax in the heart of New York's hustle and bustle, with a blanket and a picnic. The events take place in the evening time on select dates.
13. Times Square
Times Square is another iconic free thing to do that needs no introduction! With its bright neon displays and lights – it is a thrilling district of New York City every hour of the day. People watching is a huge part of the Times Square experience and at every angle, you will capture perfect Instagram-able moments. Times Square is also made up of endless dining, shopping, and theatre options to entertain you all trip long.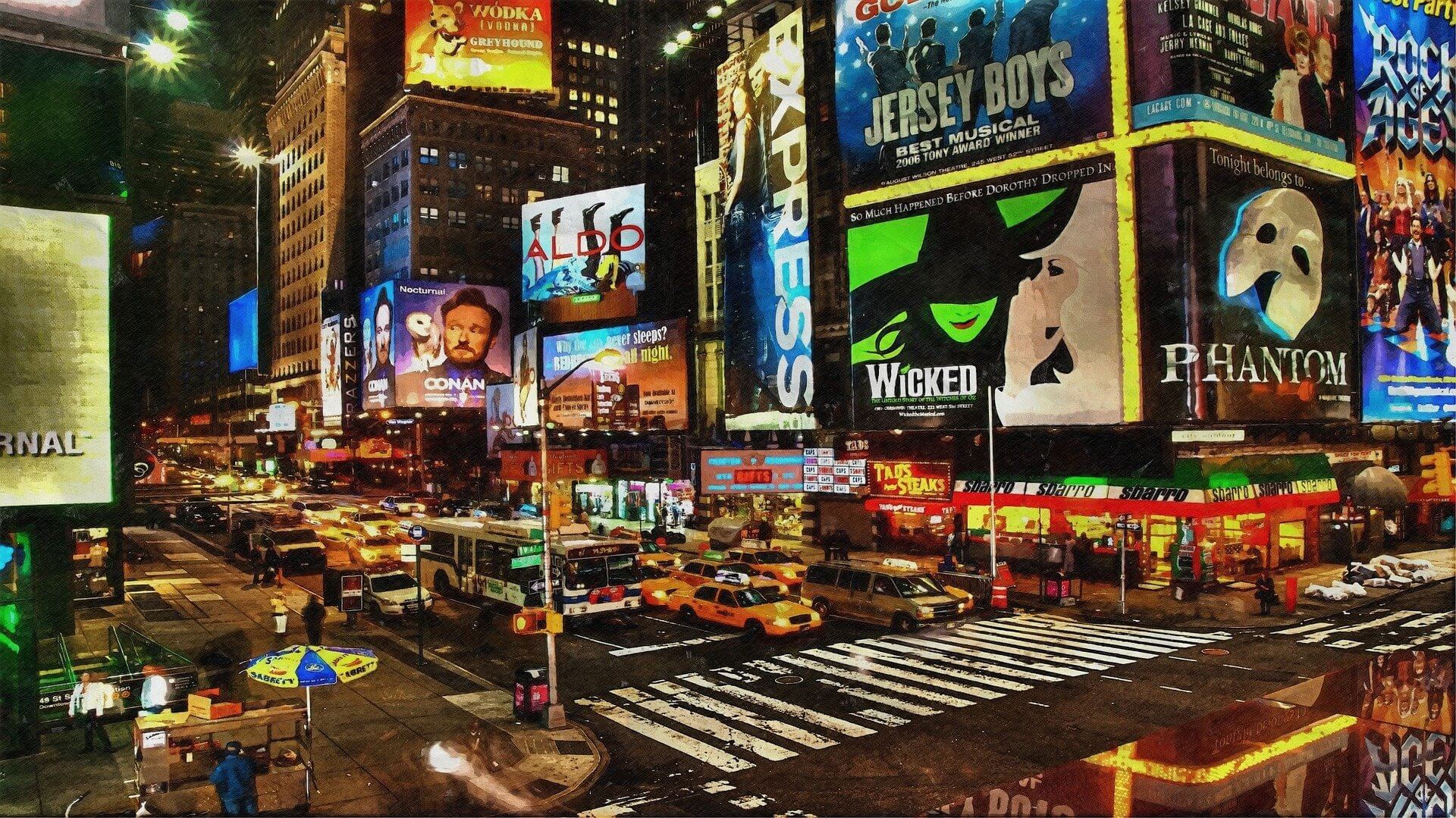 14. Free Parades
New York City is known for its epic parades and if you're visiting during a holiday season, you might be lucky enough to catch a parade! Popular New York Parades include the Thanksgiving Day Parade and the St. Patrick's Day Parade.
15. Staten Island Ferry
The Staten Island Ferry is one of the best free things to do for those visiting New York City on a budget. This ferry leaves from Whitehall Ferry Terminal in Lower Manhattan, taking tourists and locals to the nearby Staten Island year-round. What makes this ferry so spectacular though, is the views it offers those on board of not only the New York skyline, but also of the Statue of Liberty! Staten Island itself is also really fun to explore and is even home to a Primark if you fancy a little taste of home on your trip. For an even more epic view, take the Staten Island Ferry at sunset!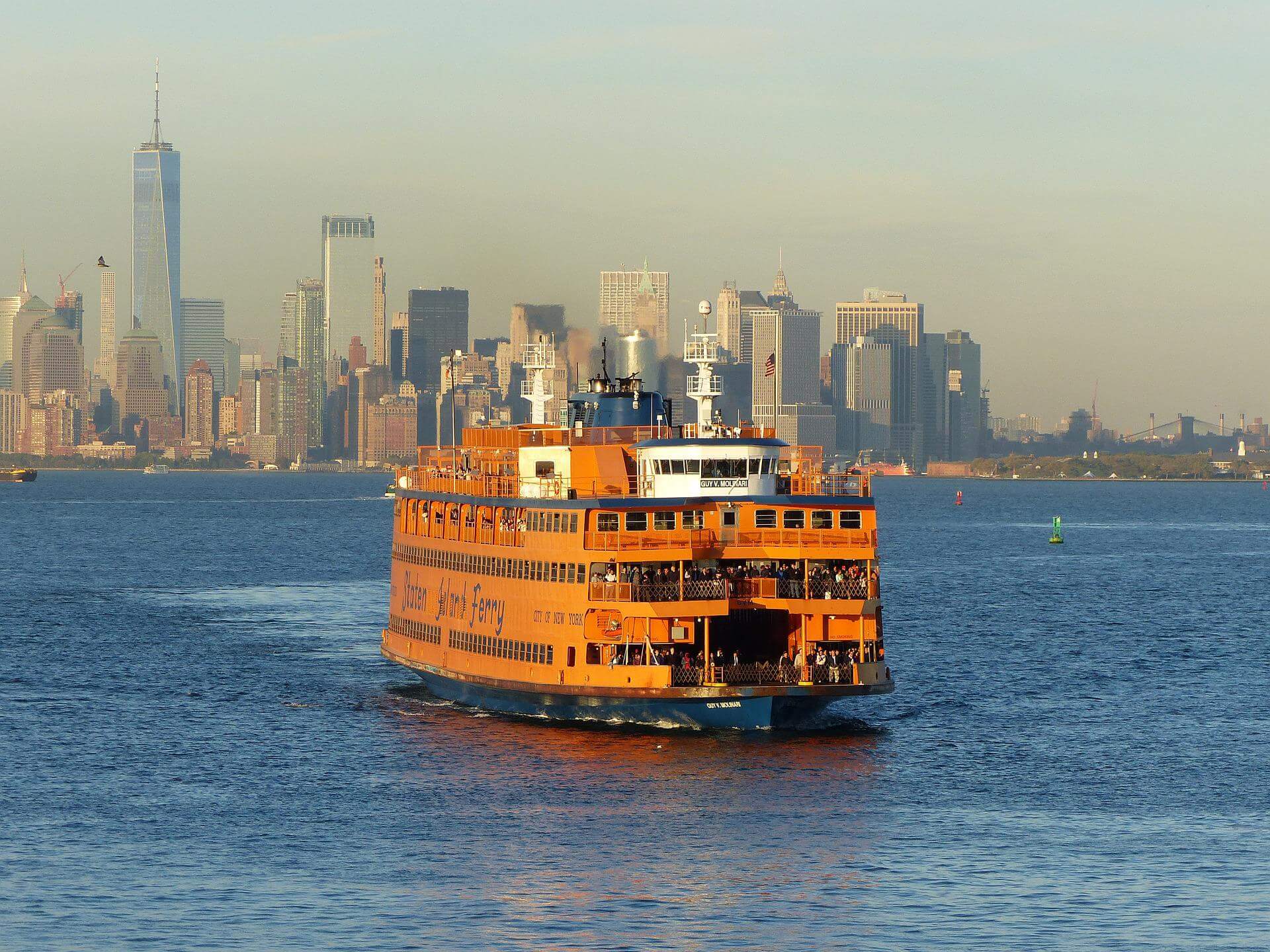 16. Visit must see TV & Movie Locations
There are so many must visit buildings in New York that were made famous in cult tv shows. If you're a fan of Friends, you can visit their famous apartment block in the West Village at the intersection of Bedford and Grove Street. For fans of Gossip Girl, take a trip to the steps of the Metropolitan Museum of Art and have your photograph taken while reliving so many famous scenes of Blair and Serena. And, fans of Sex & the City can stop by Carrie's apartment at 66 Perry Street!
17. SOHO NYC Murals
Soho is one of New York's trendiest neighbourhoods and traditionally, it was known for its endless art galleries and high-end boutiques. However, in recent years, its artistic character has taken over the streets in the form of murals. These colourful paintings are everchanging and a must see if you're in the area, especially for that perfect Instagram shot!
18. Little Island NYC
Little Island is a brand-new public park that offers a unique blend of nature and art in an urban oasis. Located in Hudson River Park, Little Island features a stunning landscape complete with winding pathways, lush, seasonal foliage, and impressive views. While there, you might be lucky enough to get to enjoy some entertainment, as the park is home to live performances year-round including music, comedy, dance and more.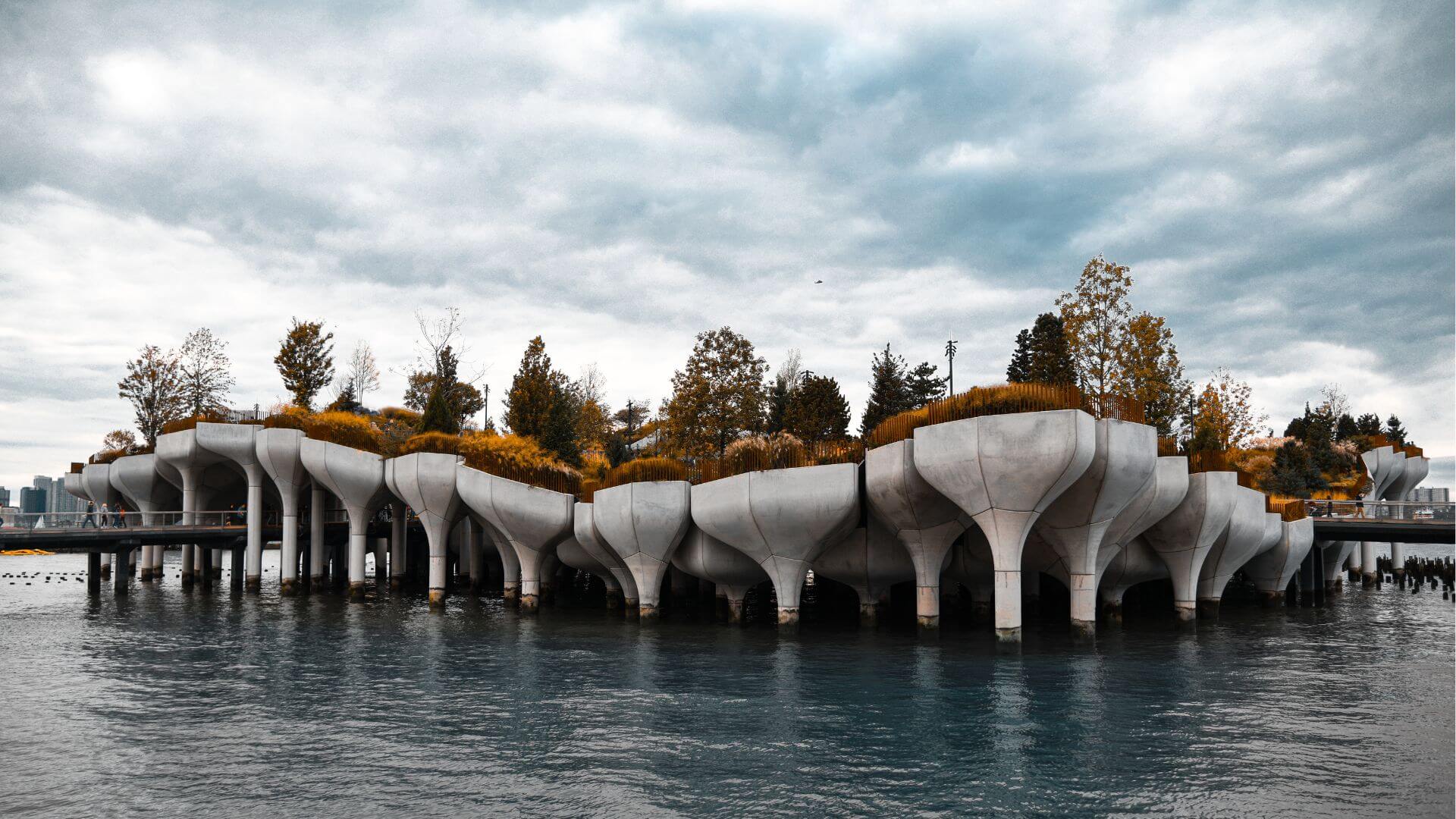 19. Explore the Neighbourhoods
New York City is made up of five boroughs; Manhattan, Brooklyn, the Bronx, Queens and Staten Island and if you're returning to NYC having been before, or perhaps if you're going for an extended visit, why not explore these famous boroughs. If you prefer to stay in Manhattan, and want to venture a little further than Midtown, there are lots of neighbourhoods worth exploring such as Greenwich Village, Chelsea, Hell's Kitchen, SoHo, Tribeca, Chinatown and many more.
20. Simply Explore!
Lastly, the main free thing to do in New York City is just explore and take it all in. The sights, the sounds, the smells and the atmosphere! Its an incredible city with a unique beat and exploring by foot as much as you can, will give you that authentic New York experience.
For more information on trips to New York, check out our dedicated New York landing page which is packed full of information and home to our best New York holiday deals.