Though she is small, Malta is mighty! Located in the heart of the Mediterranean, Malta is one of Europe's most popular holiday destinations for many reasons. Just 17 miles long and 9 miles wide, this breath-taking island offers a unique blend of reasons to visit. If you are planning a holiday to Malta, keep on reading as we discuss our top 5 reasons to visit Malta.
1. Three Islands to Explore
Did you know that Malta is made up of three beautiful islands? Alongside of Malta itself, there are the much smaller, but equally as beautiful islands of Gozo and Comino. First up we have Gozo, a quiet island that is located just 20 minutes from the mainland by ferry. This beautiful island offers a quainter experience to the mainland, but it also offers visitors so much to see and do. If you're planning to visit Gozo, we recommend you check out the world's oldest free-standing temple of Ggantija, a UNESCO world heritage site, the Ta' Kola Windmill and the recently restored ancient town of Cittadella.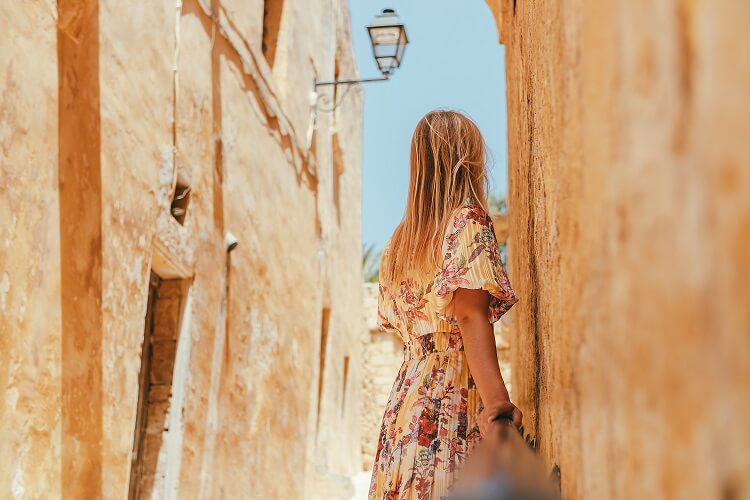 Next up we have Comino. Home to the famous Blue Lagoon, this stunning island is mostly uninhabited, and it makes for the perfect day trip during your holiday. The Blue Lagoon will be the highlight of your visit to this gorgeous island with its white sandy beaches and the clearest turquoise water you will ever see. The island is also considered a diver's paradise with twelve recognised diving sites dotted around its coastline.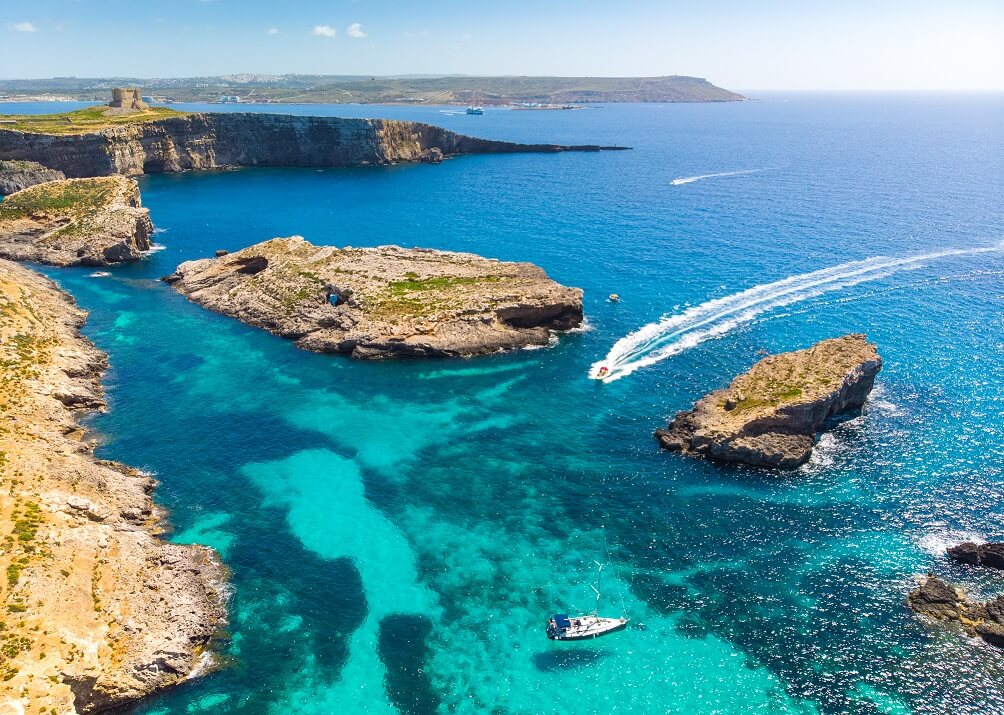 2. Unique Swimming Spots
The Maltese Islands are famously known to be home to some of the best beaches in the world, with many of them also being Blue Flag Beaches. From unique red sand beaches to those gorgeous golden sand beaches the Med is so known for and even some rocky shorelines as well – there are endless unique swimming spots throughout Malta for you to enjoy. Malta beaches are also hugely popular with families with their exceptional water quality and accessible facilities and services. If swimming in crystal clear waters and enjoying 300 days of sunshine sound like heaven to you, then you must visit Malta!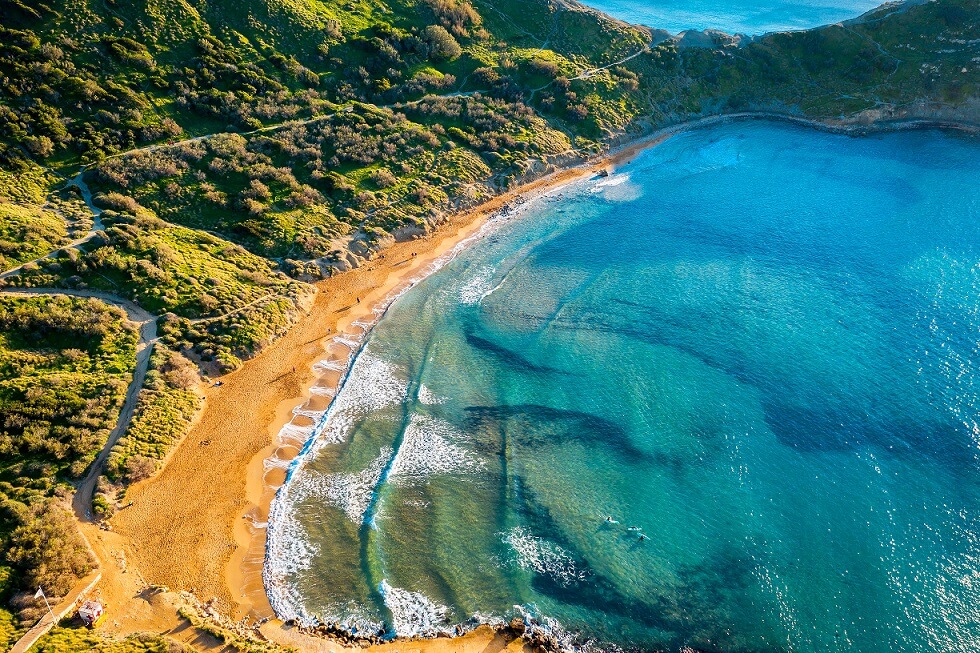 3. Endless Activities
Malta is a unique destination that offers endless activities to enjoy both on land and in the water. With mild winters and a favourable climate, its also possible to visit Malta year-round and have a selection of activities you can do and enjoy. On land, you can choose from outdoor yoga, hiking or cycling, to name but a few. While in the sea, you can try your hand at numerous water sports including paddleboarding, paragliding, surfing, fishing and so much more.
With its breath-taking coastline and its lush countryside, Malta is also a mecca for those who enjoy walking on holidays. Routes are marked and easy to follow and throughout the island you will learn a lot along each route with fun facts and vital information shared on the walkways.
4. Epic Diving Locations
Malta is consistently voted as one of the best diving destinations in the world with thanks to its favourable climate and its incredible array of underwater diving sites including reefs, caves and even shipwrecks. The island prides itself on also being accessible to those who have never dived before and local businesses offer a selection of shore and boat dives, all of which offer various depths, suitable to all abilities. If you're returning on a repeat trip and you have explored everything there is to do on land, why not explore what lies beneath the stunning waters surrounding the islands!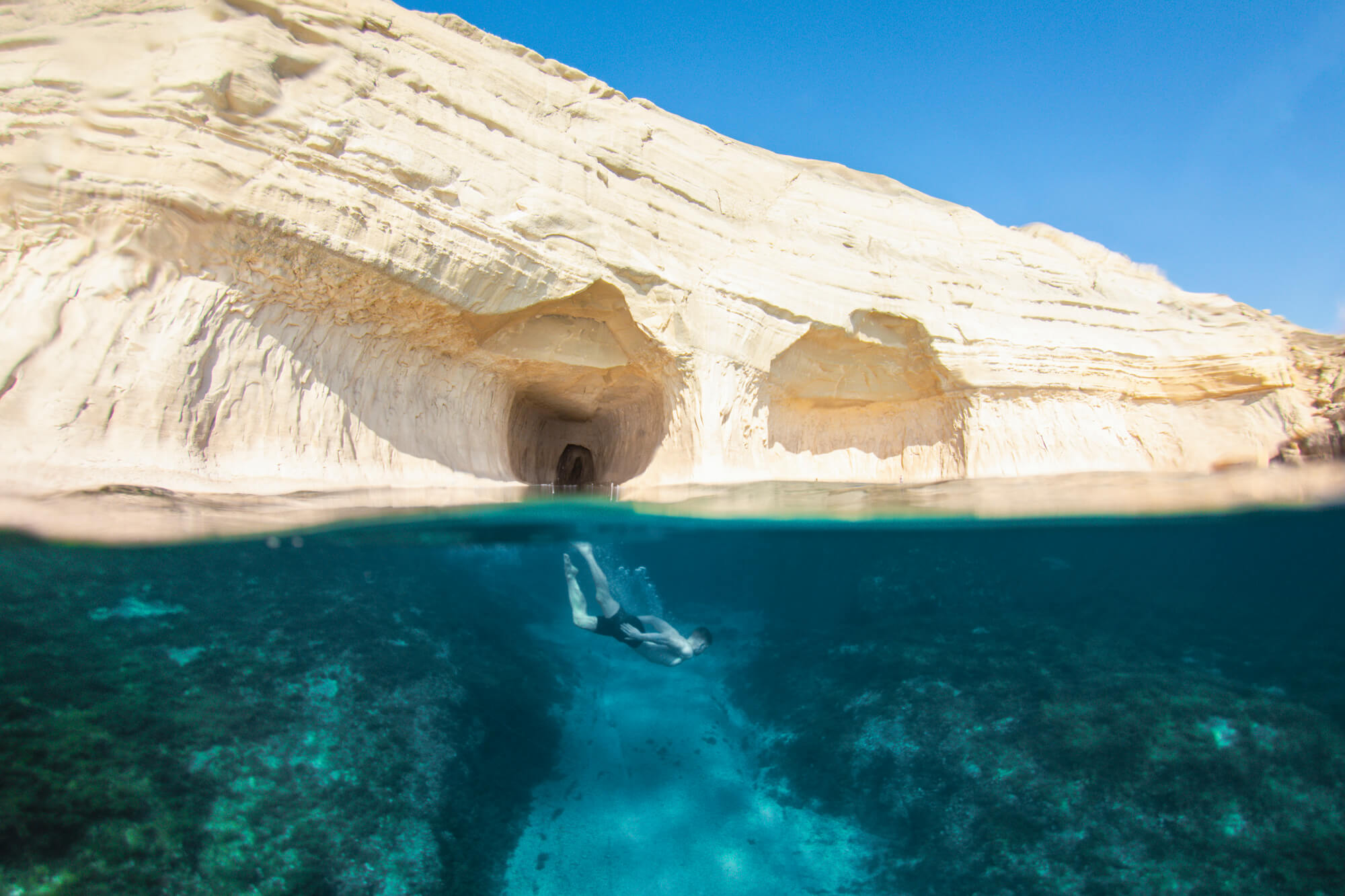 5. 7,000 Years of History
No trip to Malta is complete without travelling back in time and with over 7,000 years of history, Malta is a must for history buffs. From some of the oldest free-standing temples in the world, to its UNESCO World Heritage sites and its powerful forts, there is history around every corner.
Malta's history dates back to prehistoric times and the islands boast three UNESCO World Heritage sites – the island's capital city of Valetta, the Ħal-Saflieni Hypogeum and seven incredible Megalithic Temples. Other historic must dos are the islands numerous forts, towers and bastions which so aptly have given Malta the nickname 'Fortress Island.' If you enjoy museums, there are a good selection to enjoy in Malta from art to war and from archaeology to maritime.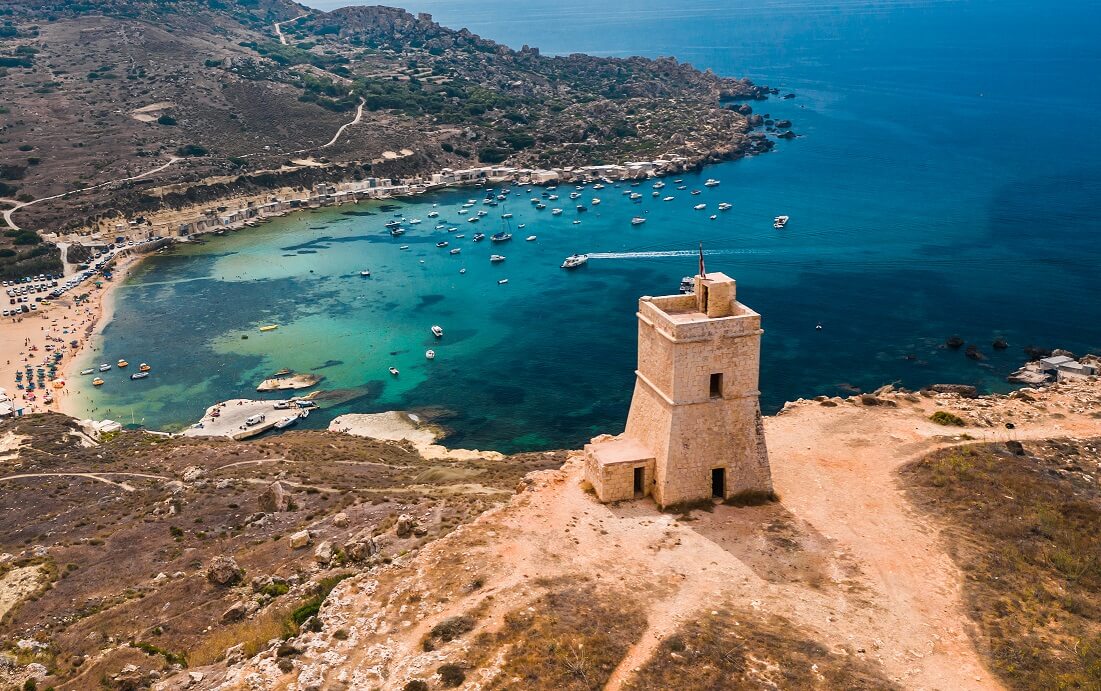 Aside from the above points mentioned, there are much more wonderful reasons to visit Malta. Whether you are a TV/movie buff who wants to see where Game of Thrones was filmed, or the latest Jurassic World movie was filmed, or perhaps you enjoy incredible dining experiences or taking in a festival on your holiday – Malta has it all. Top all of these amazing experiences with 300 days of sunshine and its no wonder why holidaymakers love Malta.
For more information on holidays to Malta and to check out our amazing Malta holiday deals, you can visit our Malta dedicated landing page here.