Europe is home to some of the most historic, cultural and exciting cities in the world, all with their own story to tell. From picturesque streets, mouth-watering local cuisine, grand castles and fascinating museums, the cities of Europe are also immersive and captivating. If you are thinking of a short getaway or two this year and you are looking for some inspiration, here are our top 5 most popular city breaks for 2024.
1. Rome
Rome, Italy was the birthplace of one of the most important ancient civilizations in the world and today, it is renowned for its rich history, historical landmarks, great food and its museums and galleries. A vibrant and charismatic city, Rome was nicknamed the 'Eternal City' by the Roman's who believed that the city would always remain standing and standing it does! If you are a first-time visitor to Rome, the Colosseum, Trevi Fountain, Spanish Steps and the Vatican are sure to be on your to do list of attractions. Other popular sites we recommend you visit include the Roman Forum, Sistine Chapel and St. Peter's Basilica.
Outside of its most famous attractions however, the streets of Rome feel like a museum too. Filled with impressive monuments and archaeological sites, every corner you turn will take your breath away with its beauty and history. If art and museums are your thing, Rome also offers a huge variety of both to enjoy with some of the city's museums being noted as some of the best in the world.
Rome recommended trip length: 3-4 nights
2. London
London is one of the most iconic cities not only in Europe, but in the world! It is one of those rare destinations that you can visit time and time again and always have something new to discover and enjoy. Its personality, its history and its endless attractions make it a much loved city spot for both first timers and return visitors.
It is a large city and quite spread out but its public transport system is easy to use and reliable with the Tube network linking to all key areas of the city, making it very easy to explore. If you are planning your first ever trip to London, be sure to check out the city's top attractions such as the Tower of London, Buckingham Palace, Westminster Abbey, Big Ben and Piccadilly Circus.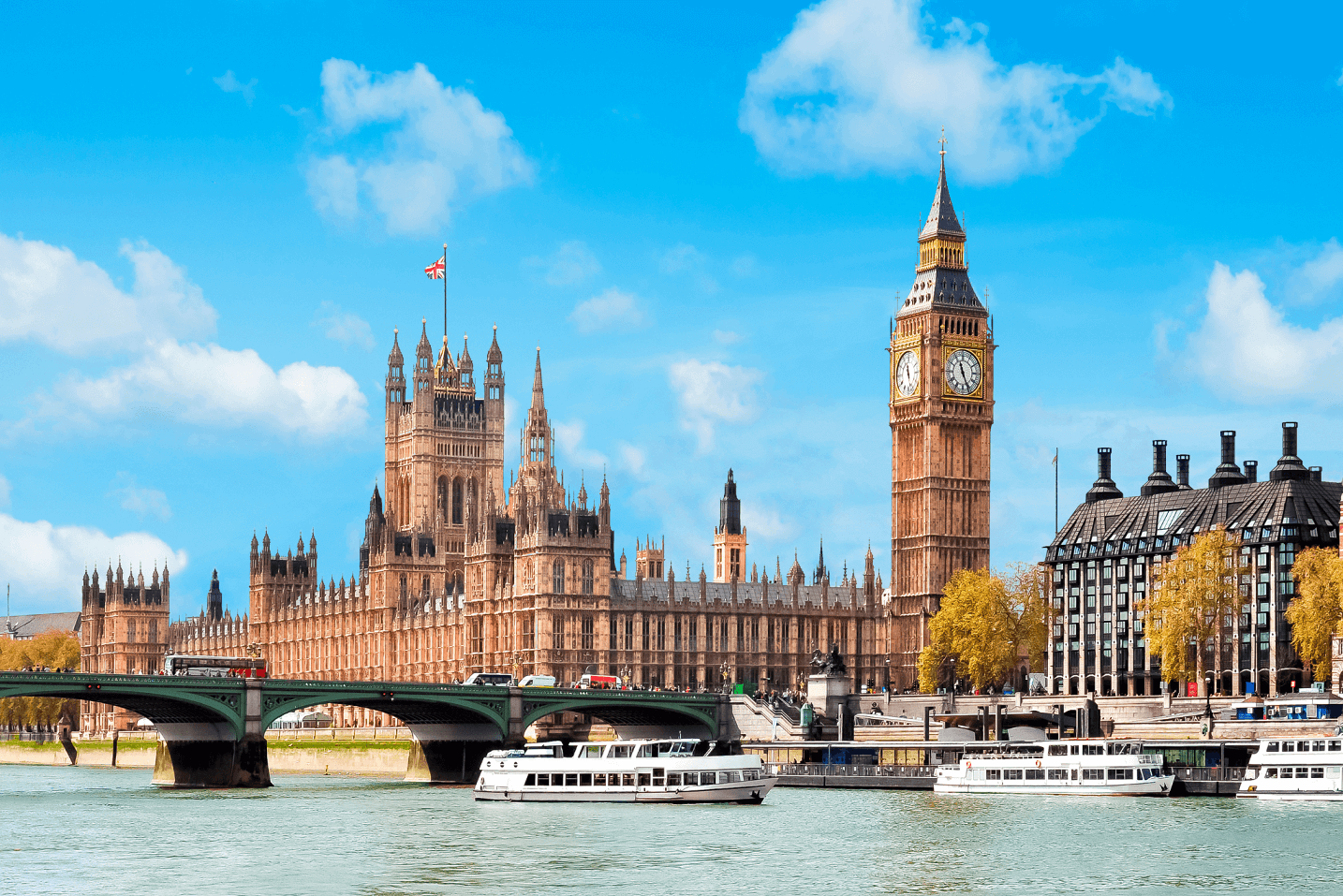 London is also a brilliant city for families with attractions everyone can enjoy including the London Eye, the Science Museum, Madame Tussauds and SeaLife. If you fancy some time in nature, Hyde Park is a must explore and it sits next to Kensington Palace which is worth visiting to wander through its gorgeous gardens. Another great thing about London is its unique neighbourhoods, all of which are quite different and offer a different vibe on London life. Check out Notting Hill, Covent Garden, South Kensington and the original SOHO. For fans of Harry Potter, a visit to the Warner Bros Studio Tour – The Making of Harry Potter is a must do! A full day should be dedicated to this.
The length of your stay in London will be determined by whether you have been before and how much you would like to enjoy on your trip. London is very accessible from Ireland with dozens of flights daily, and being a short flight away, you can have a fantastic two-night trip or if you prefer, you can visit for three of four nights.
London recommended trip length: 2-4 nights
3. Lisbon
With 290 days of sunshine a year, the historic city of Lisbon makes for a perfect city break from Ireland. A city with many stories to tell, Lisbon is where to go if you dream of a city that combines history, culture, great food and great views into one epic getaway. Temperatures are generally warm year round in Lisbon as well and rarely drop below 15 degrees, making it a really good year-round European city break option
While there, be sure to check out some of its many attractions including the Arco da Rua Augusta, where you can climb to the top for some amazing views of the city. As you meander through the city's picturesque streets, try and spot the calçada portuguesa, one of Lisbon's trademarks, its gorgeous Portuguese paving. A treat for your ears during your visit is taking in some Fado, the folk music of Lisbon which you can enjoy throughout the city. This unique music is even part of UNESCO's World's Intangible Cultural Heritage list. If you wish to learn more about Fado during your visit, be sure to check out the Fado Museum.
Another must see is the Belem Tower, which is one of the most striking monuments in Lisbon and a UNESCO World Heritage Site. Throughout the city you will also find gorgeous architecture to enjoy and explore and not too far away, you can even head to nearby beaches for a chill day.
Lisbon recommended trip length: 3 nights
4. Budapest
Budapest is one of Europe's most beautiful cities and with more than 2,000 years of history and memories to explore, it is also one of the most fascinating cities you can visit on a city break getaway. The Hungarian capital is hugely loved at Christmas time due to its enchanting Christmas markets, but year-round it truly offers visitors so much to explore and enjoy.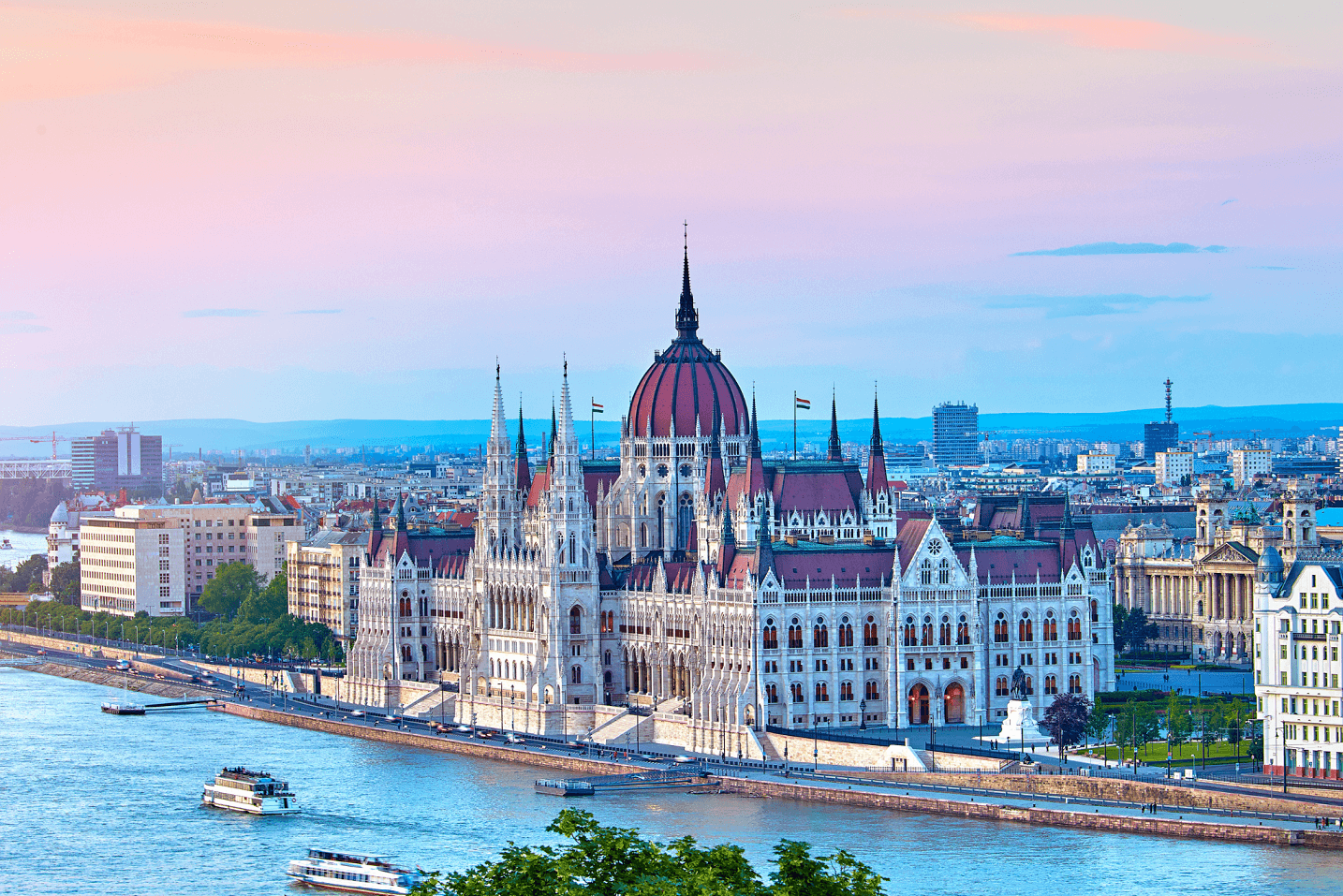 Built on both banks of the Danube River, Budapest is architecturally beautiful and home to some gorgeous restaurants, cafes, and bars. The city is also renowned for its gorgeous bathhouses where you can enjoy hot springs. While there, be sure to check out popular sights including Fisherman's Bastion, one of the city's most popular monuments. Some other must see attractions in Budapest include the Szechenyi Chain Bridge which connects Buda and Pest, the two sides of the city that make up Budapest and the emotive Shoes on the Danube memorial in memory of the Jews who lost their lives in 1944 and 1945. If impressive architecture and churches are your thing, you will have a lot to enjoy in Budapest. Be sure to check out Matthias Church, the Parliament Building and St. Stephen's Basilica.
Budapest recommended trip length: 3 nights
5. Prague
Prague is often one of the best value cities to visit from Ireland and three days here will take you back in time as you wander through charming cobblestone streets, discover its rich history and its huge array of attractions. Nicknamed the 'city of one hundred spires', Prague's gothic architecture is also an attraction in itself.
While there, be sure to visit the heart of the city, its Old Town, which is a UNESCO World Heritage Site. Religious buildings, houses, monuments, and gorgeous streets make up this district and surround its old town square which is famous for its impressive Christmas markets. While in the Old Town, be sure to also check out the unique Astronomical Clock, one of the city's most unique attractions. Another must do on your visit to Prague is visit Prague Castle, which was built in the 9th century. According to the Guinness Book of World Records, this stunning castle is the largest ancient castle in the world.
For a more modern take on architecture, check out the eye-catching Dancing House with symbolises yin and yang.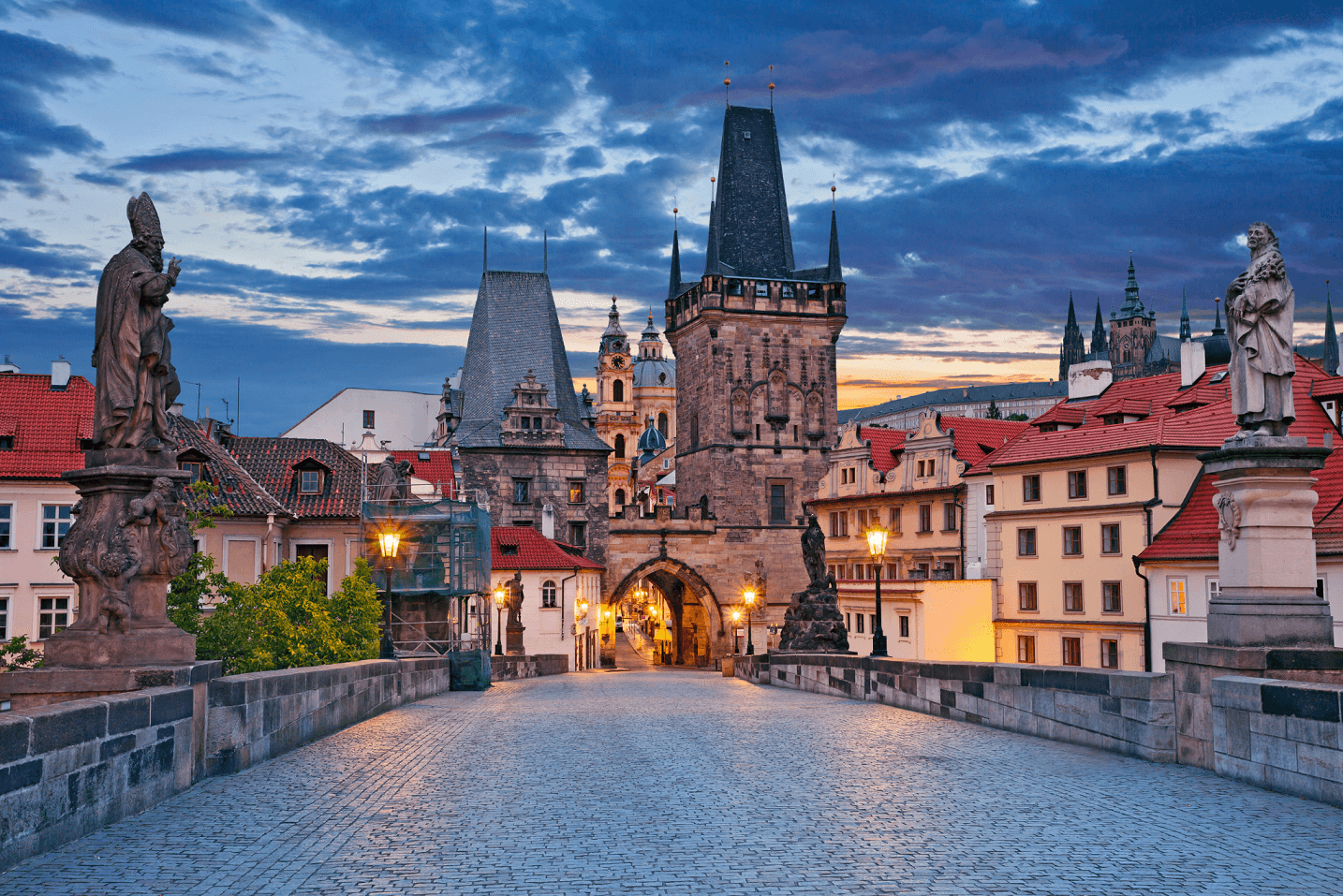 For the bookworms among us, check out the Tunnel of Books in the municipal library, located in the Jewish Quarter. Here you will get to enjoy a unique illusion created by artist Matej Kren of a tunnel of never-ending books.
All in all, Prague is quite an enchanting, fairytale-esque city that captivates all who visit. If you are planning a trip, we recommend a minimum of 3 nights to truly get a feel for its magic, charm and history.
Prague recommended trip length: 3 nights
So, there you have it, our top 5 most popular city breaks for 2024. City breaks are a fantastic way to take advantage of bank holidays, shorter annual leave allowance and they are also great value for money. On the Click&Go website, you can access the best deals on European city breaks by using our Holiday Deals finder. If you would prefer to speak with one of our five-star rated Holiday Experts for their guidance and advice, we are here for you seven days a week on 01-6995329.