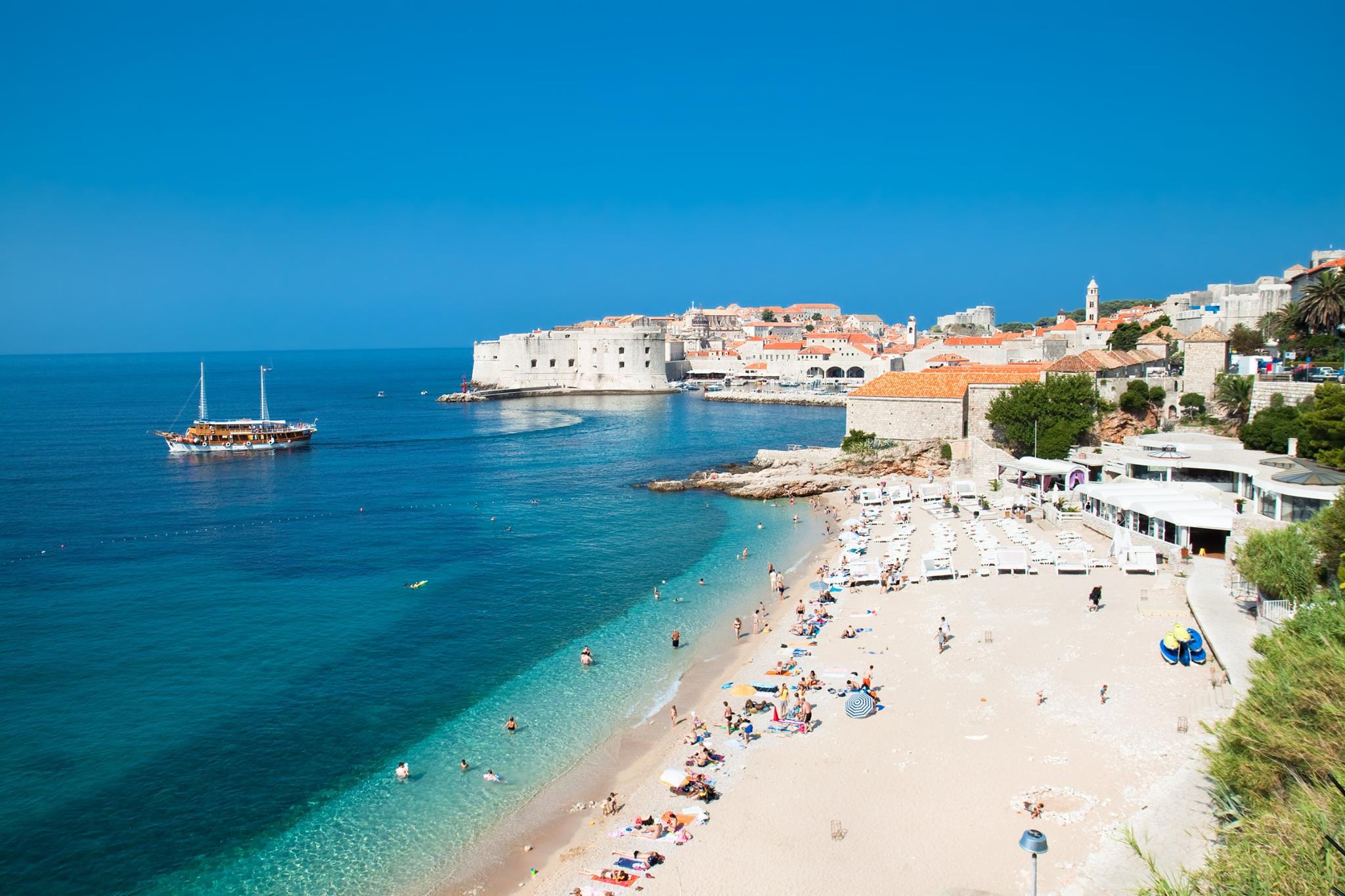 7 Reasons to visit Dubrovnik
The city of Dubrovnik in Croatia is probably the most prominent tourist destination in all of the Mediterranean. It's one of those places you hear mentioned all the time, but don't actually know all that much about, except maybe that Game of Thrones is filmed there (if your a fan, the walking tour is an absolute must!!). But if the GoT name drop isn't reason enough for you to go visit, we have seven (albeit more convincing) reasons why Dubrovnik is a must-see for everybody.
The History
If you're a history buff it's guaranteed you're going to love Dubrovnik! A UNESCO World Heritage site, it was once the capital of the wealthy Republic of Ragusa. During its Golden Age in the 16th century, it had one of the largest merchant naval fleets in the world. Old Town in particular, is steeped in history with an abundance of beautifully preserved Gothic, Renaissance and Baroque churches, monasteries, palaces and fountains.
The City Walls
These could have easily fit under the first heading but, quite frankly, they're so impressive that they deserve to get their own point – plus you don't have to enjoy history to appreciate the walls. Around 2km long and reaching up to 82ft high and 20ft thick in places, the city walls are usually deemed the 'must-see' attraction of Dubrovnik. They're best explored with a camera in tow as the spectacular views of the old town and sea present the perfect photo opportunities. Go early before the crowds and the heat.
The Beaches
Smooth stones and pristine clear seas warm enough to swim in. The beaches along the Dubrovnik Riviera (and the surrounding islands) are everything a beach should be. There's nothing more to say.
The Food
If you like sea-food then you're in for a major treat because it's Dubrovnik's speciality. If you don't like seafood, well, you're missing out but there are plenty of delicious alternatives to whet your appetite. If you want to treat yourself head to Nautika – pricey but it's just so, so good! The seafood is as fresh as you can get.
If you want something more reasonably priced, I'd recommend the Taj Mahal, where you're always guaranteed top quality Bosnian food. The place is seriously popular with both locals and tourists alike so if you're going either make a reservation or show up early.
The Islands
Dubrovnik is surrounded by numerous islands. If you visit any of them make sure it's Lokrum – a small, gorgeously lush, uninhabited island, perfect for swimming and sunbathing. Only a 10-minute ferry ride from Old Town, Lokrum offers beautiful scenic hikes, botanical gardens and peacocks springing up everywhere. There's also a nudist beach on the south – if you're into that kind of thing.
The Nightlife
The nightlife in Dubrovnik is as varied as it gets – it's all down to your own personal taste. Trubadur Hard Jazz Cafe is majorly popular with its outdoor seating and live jazz performances. If you want to hit somewhere a bit edgier, check out the Orlando Klub. It's an old graffitied storehouse located behind an abandoned hospital and it's unreal for alternative gigs and DJs.
The Wine
This could contribute to the above point, but like the City Walls, it deserves its own point. Croatia is full of vineyards and it's known for its fine wines – so it makes sense really that wine would feature on this list. For a real insight into Croatian wine, visit Dubrovnik's first wine bar, D'Vino which is a mere 10 paces from the centre of Old Town. 'D'Vino' has more than 100 domestic varieties on offer with 76(!) available by the glass. This place is a gem for wine lovers.
Dubrovnik is one of the most beautiful, culturally rich cities in all of Europe. Visit it once and you'll be booking your return visit in no time! If you'd like to find out about holidays to Dubrovnik, ClickandGo has some great package deals including direct Aer Lingus flights from Dublin, transfers and a choice of accommodation.
---