Top Reasons to Visit Lisbon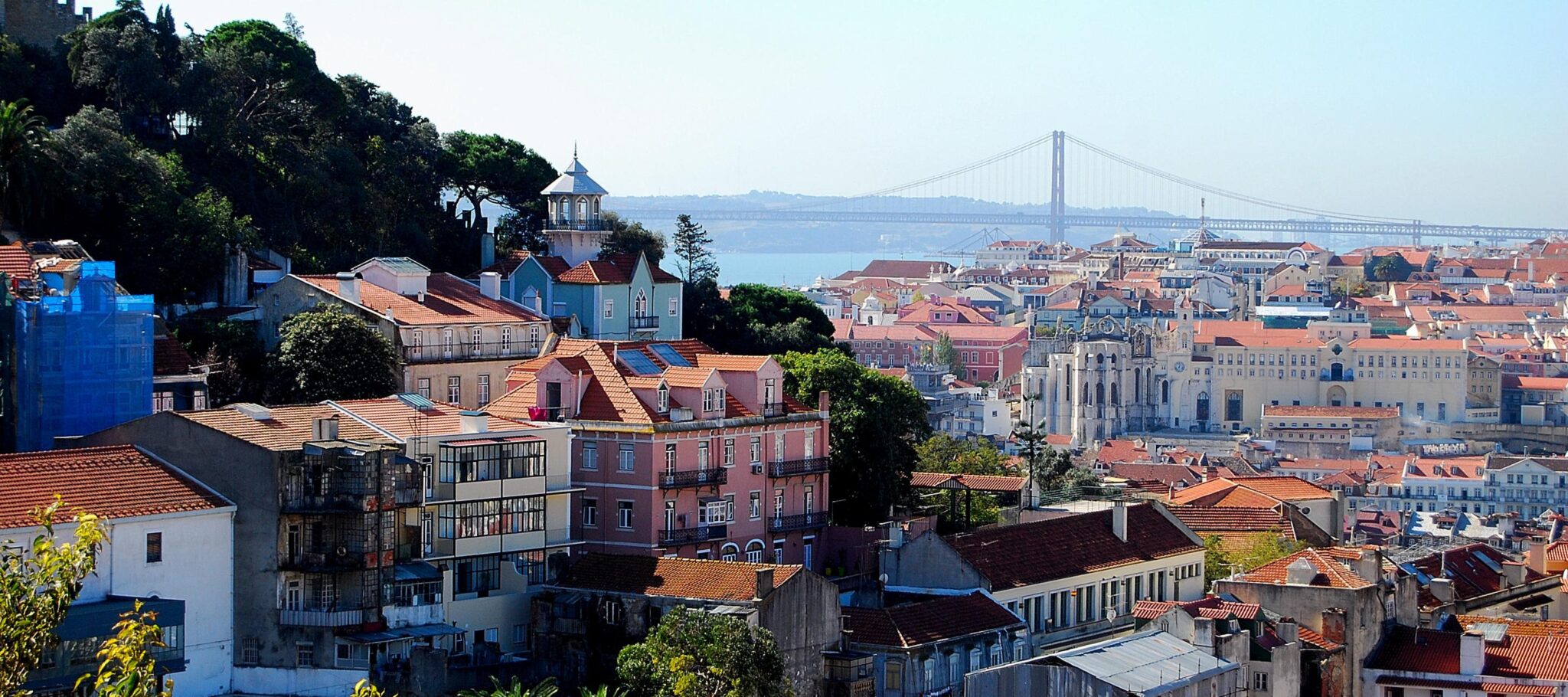 With a warm climate, chic restaurants and a bustling night-life to rival any major European city – the reasons to visit Lisbon are endless. If you're wondering what Lisbon has to offer as one of Europe's best city break destinations, we've whittled down our list to the top 4 below:
Lisbon is a fantastic shopping destination
Lisbon is a totally affordable city to visit, with a mixture of elegant high-street shops, flea markets and vast shopping malls. Head to the pedestrian area of Baixa to splash your cash, where the Rua Augusta is filled with international and local brands, while the Rua Aurea specialises in jewellery. Indulge your thirst for culture at the same time – with many of the traditional landmarks found in this area, which is the right mixture of trendy and traditional.
In the Chiado and Bario Alto, you'll find beautiful handmade linen items, while the surrounding streets are a haven for unique ceramics and gorgeous couture clothes.
The Avenida da Liberdade is great for discovering high-end labels, and if your thirst for shopping in Lisbon still hasn't been quenched, you can easily make your way to some of the biggest shopping centres in Europe – the enormous Centre Comercial Colombo, Vasco da Gama on the light-filled waterfront and the up-scale Complexo das Amoreiras.
Prices in these commercial zones are some of the lowest in Europe, especially for great quality leather goods and shoes. Other items to look out for are products made from Cork (Portugal is one of the world's biggest producers!), natural soaps in pretty art deco packaging (Claus Porto, Ach Brito, Castelbel and Confianca are some well-loved brands), high-quality gold, local wines and cheese, tinned sardines and little custard pastries called  Pastéis de Belém that are melt-in-the-mouth.
Lisbon has impressive landmarks
Everywhere you look in Lisbon, you'll find amazing architecture – from cutting-edge contemporary design to buildings dating from the Golden Age of Portugal. Charming features include mosaic walkways and buildings decorated with ornate Portuguese tiles.

The impressive 19th Century Arco de Rua Augusta has been beautifully restored and now boasts a stunning observation deck, where you can enjoy breath-taking views of the city. Emblematic Commerce Square, the Moorish Castle of São Jorge and Lisbon Cathedral are all visible from this popular Lisbon attraction, built to commemorate the city's reconstruction after the devastating earthquake of 1755.
If you're not afraid of heights, take a gondola ride high over the Tagus river, offering a birds-eye view of the Oceanarium, the Portugal Pavilion, the tower of St Gabriel and the Vasco da Gama bridge (Lisbon's own Golden Gate!).
In the Belem area of the city, tourists flock to see the famous Belém tower, the fascinating Jerónimos Monastery, and of course, the Pastéis de Belém, the cafe that invented the famous custard tart, and still sells up to 20,000 of them a day.
Lisbon is close to the beach
Lisbon is a stunning coastal city with a slick promenade in the old docklands area of the city. The upmarket seaside resorts of Cascais and Estoril are also within easy reach. Take a day-trip out of the city to enjoy sun, sand and sea.
The fabulous waterfront park Ribeira das Naus can be found in the old ship-building quarter of the city. The docklands played a significant part in Portugal's 'Age of Discovery', as many of the Portuguese ships that sailed to the New World were built right here! In recent times, the whole area has undergone major development. Now a tree-lined contemporary walk-way incorporates a historic dock that was buried for centuries.
Cascais
There are fantastic railway links connecting Lisbon with the picturesque coastal town of Cascais. Along this 29 km stretch of coastline, you can find a number of stunning beaches only 20-30 mins from the capital. Join in a game of beach soccer on the wide sandy shores of Carcavelos or hit the waves at Guincho, famous for its surfing! With so many maritime amenities on their doorstep, it's no wonder Lisbonites flock to the coast during weekends and holidays.
Once a sleepy fishing village, Cascais is now a cosmopolitan summer resort
with a busy marina. The historic town centre boasts a number of architectural gems, as well as attractions such as the Museum of the Sea and the Palace of Conde de Castro Guimaraes.
Accommodation in the area ranges from world-class hotels, modern apartment complexes and stunning villas overlooking the turquoise sea. The biggest draw is naturally the stunning beaches, where swimming, sunbathing and water sports are practically a national pastime.  With its idyllic coastal setting, it's no surprise that Cascais swells with people during the warm summer months!
Estoril
Walk along the sands to reach the pretty seaside community of Estoril – passing loads of beach-front bars and restaurants along the way. Take advantage of the best Estoril has to offer, with a wide selection of first-class restaurants, great hotels, excellent golf courses, sailing, boat trips and more.
Once the summer playground of Europe's royal families, Estoril has maintained its charm and vibrant atmosphere. A popular holiday destination for families, the child-friendly
beaches offer golden sands and calm waters. Even better, Estoril beaches are linked by well-lit walkways, with handy showers, toilets, changing areas and gym facilities – all looked after by well-placed security teams.
For night-time fun, adults can head to the grand casino to try their hand at lady luck. An extensive programme of events and exhibitions throughout the busy summer months enriches the local entertainment, which continues in the beach bars. Cultural activities in Estoril include the Portuguese music museum, as well as FIARTIL, the popular arts and crafts fair held from June to September, which helps celebrate the country's rich gastronomy. And once you've had your fill of the towns many attractions, Estoril is a great base for visiting nearby Sintra and the stunning UNESCO listed Regaleira Palace and Gardens.
Other resorts worth a visit include Ericeira, known for its surfing and traditional cobbled streets, Sesimbra, with its 13th Century castle, Sanctuary of Nossa Senhora (a popular filming location) and Lagoa de Albufeira, a favourite spot for windsurfing. If you're stuck for time, Costa da Caparica is the closest beach resort to Lisbon, in the district of Almada. It offers a number of sandy beaches, where you can relax and unwind from city life, while still enjoying stunning views of Lisbon!
Lisbon is a top city for foodies
If you visit Lisbon's largest fresh food market – Mercado da Ribeira – you'll discover there's much more to the city's cuisine than tinned sardines and custard tarts. With 35 stalls selling a wide selection of regional delicacies, fresh fish, fruit and
veg, you can stuff your suitcase with Azeitão sheep's cheese, cured ham from Alentejo, chocolates from Arcadia and wines from Garrafeira Nacional. Top chefs whip up tasty Portuguese dishes for as little as €5, which you can scoff at one of the long wooden benches beneath a cavernous, domed roof. Finish off with a dish of Santini gelato and a glass of port for a well-rounded gastronomic experience.
Lisbon is famous for its food kiosks dotted around the city. Grab decent grilled snacks from a churrascaria, a soup and sandwich or even a chilled caipirinha for a reasonable price and you hardly have to slow down on your tour of the city's best sights. For something more substantial, Lisbon is no stranger to fine-dining, with some of the best restaurants serving up a fresh take on traditional cuisine. From hip, Michelin-starred bistros to historic culinary institutions and fish bars serving up some of the freshest seafood around, Lisbon never fails to satisfy even the largest appetites. We can't think of better reasons to visit Lisbon!
With its terracotta rooftops, trundling yellow trams and character-filled barrios, the City of Light makes a wonderful city break destination. Heaving with history and culture, its restaurants and cafes serving delicious Portuguese fair, shops selling all sorts of wonderful wares and beautiful beaches minutes away – we can't think of a single reason not to go!
For more information on things to see and do in Lisbon, check out the video below, or Visit Lisboa – Lisbon's official tourism website.
---